[youtube]u7JDdxsALVI[/youtube]
Faroe Islands: A Fresh Little Corner of Scandinavia
Where: The Faroe Islands are in the stormy North Atlantic Ocean, centered between the U.K./Ireland, Norway, and Iceland.
What: The Faroe Islands are a green, treeless archipelago of rocky, waterfall-laced isles far removed from the 21st century that penetrates the rest of Scandinavia. They are the islands of sheep ("Føroyar") named by ninth-century Norsemen who found the place crawling with sheep left by sixth-century Irish monks.
When: Autumn or spring, for sure. Winter is typically too brutal weather-wise, and summer is usually flat or shitty enough to discourage you from spending your hard-earned cash to get there. Basically, when the conditions in Scotland and Ireland are best, you can expect (or at least hope for) the same in the Faroes.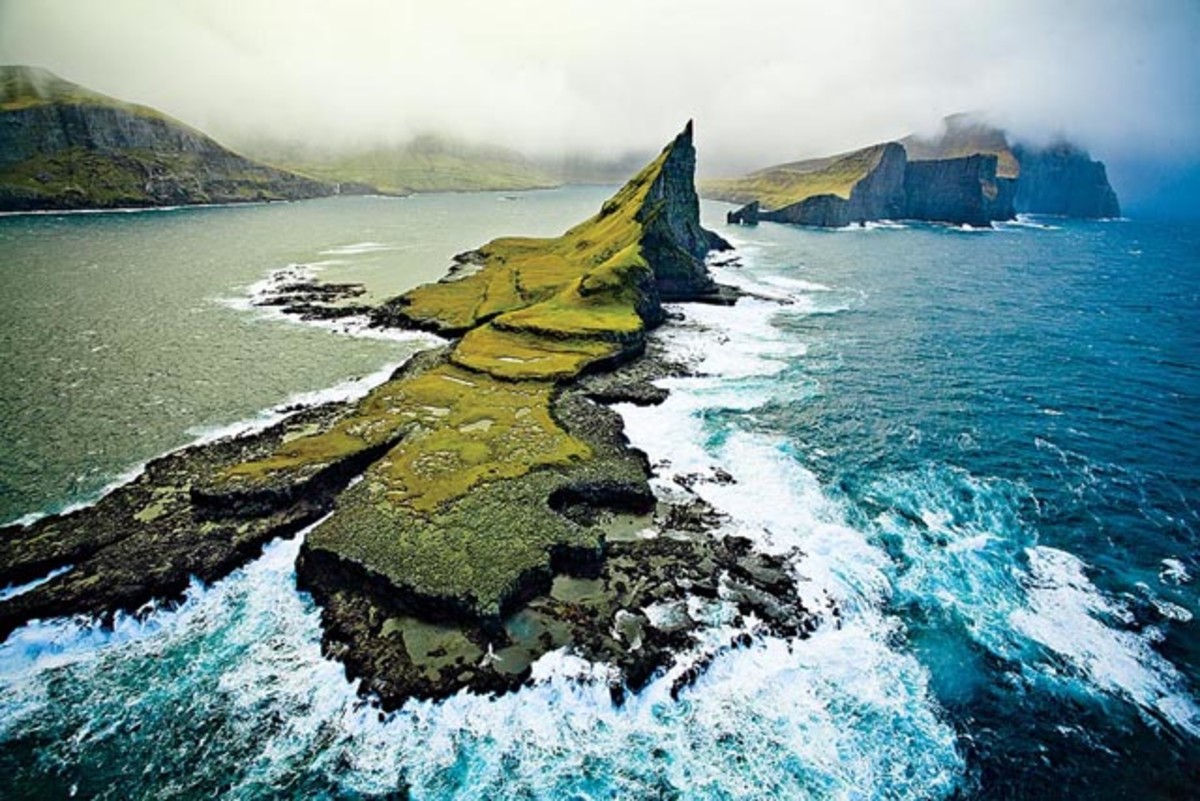 Why: The waves get huge here. There are nameless square, throating reefs to be found, as well as some heavy XXL-style breaks, and really those are the waves worth exploring the Faroes for. Problem is, you have to time it just right with some non-stormy weather, because, believe it or not, the Faroes are stormier than Iceland. The beachbreaks are nothing special and typically shapeless. Although there have been a handful of surf trips to the Faroes within the last two years, and several spots have been surfed, there is still plenty to discover if you time it right and have the guts to charge some big, cold North Atlantic power.
How: Fly first to Copenhagen in Denmark (CPN), and then to the Faroes (FAE) on one of Atlantic Airways' daily flights (atlantic.fo). Explore the islands with a car rented from Avis (avis.fo), or 62°N (62n.fo) in Tórshavn or Vágar Airport. You can also get around by bus, Strandfaraskip (ssl.fo).
Places to stay: There is something for every budget. You can stay in hotels, youth hostels, guesthouses, or summerhouses; camping isn't recommended unless you like pitching a tent in the rain. A good base hub is Tórshavn, which has everything you'll need, even if that entails driving to find surf each day, although there are a few possible reefs in the immediate vicinity. Another good option is to stay on the isles of Sandoy and Suðuroy, where the best surf potential is, conditions permitting.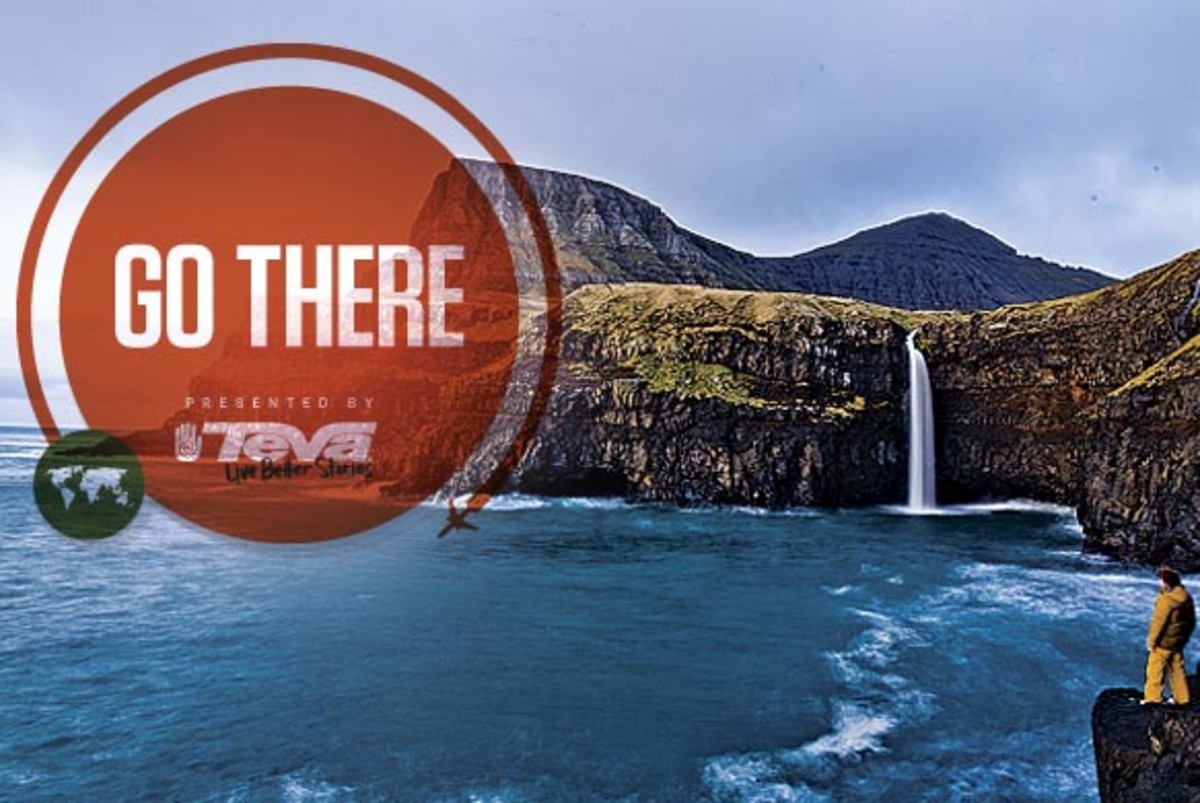 Places to eat: In Tórshavn, check out Café Natúr, which has good bar food and live music. Also check out upscale Restaurant Gourmet, and Gallari Jinx Café has good snacks and coffee. There are numerous takeout places, pizza joints, and seafood restaurants.
Dudes and babes: The friendly Faroese know how to party, and singles abound in the smoky pubs. The capital city of Tórshavn is the only place with anything to do come nightfall, and the bars are all generally within walking distance of each other, so you can do a pub crawl into the wee hours. The bar inside Hotel Tórshavn is pretty slick, and you'll also want to check out Manhattan Pub, Café Natúr, Rex, Eclipse, and Cleopatra.
Crowd factor: If the frigid water and sketchy conditions aren't stoking your inner grommet, the crowd factor surely will: there's only one surfer in the Faroe Islands, and he's a really nice guy. His name is David, and if you see him, he should be stoked to share some waves.
Stuff to bring: Obviously, the water is ice-cold, so you'll need to bring a hooded five-mil (six-mil is even better), 7mm booties, and 5mm gloves. If you go hoping to simply score some of the mediocre beachbreaks, your normal shortboard or fish will work just fine. If you want to get a little gnarlier and hunt for those prehistoric slabs and big-wave spots, definitely bring something gunnier. Tow boards would be a good idea as there are plenty of harbors to launch jet skis from. (You can bring one if you take the ferry from Denmark.)
If the surf is flat: Strap on some boots and take a hike. There are many scenic, empty trails, and at the end of one you might even find a new surf spot! Book a boat tour to check out the famous Vestmanna Bird Cliffs. Go fishing. The rivers and lakes are loaded with tasty fish like salmon, char, and trout, and the fjords contain a lot of cod, halibut, haddock, and herring. Book a guided bus tour, which often includes a traditional meal and a visit to a museum. Take a horse ride in Tórshavn and the surrounding area.
More information: Pretty much everything you need to know can be found at faroeislands.com. On YouTube there's an interesting three-part series called Seeking Out Surf that documents a Faroese surf trip in November 2008. And for $3, you can download the 27-page Faroe Islands chapter from Lonely Planet's Scandinavian Europe guidebook (lonelyplanet.com).—Michael Kew
Click through to the next page for more videos…
For access to exclusive gear videos, celebrity interviews, and more, subscribe on YouTube!