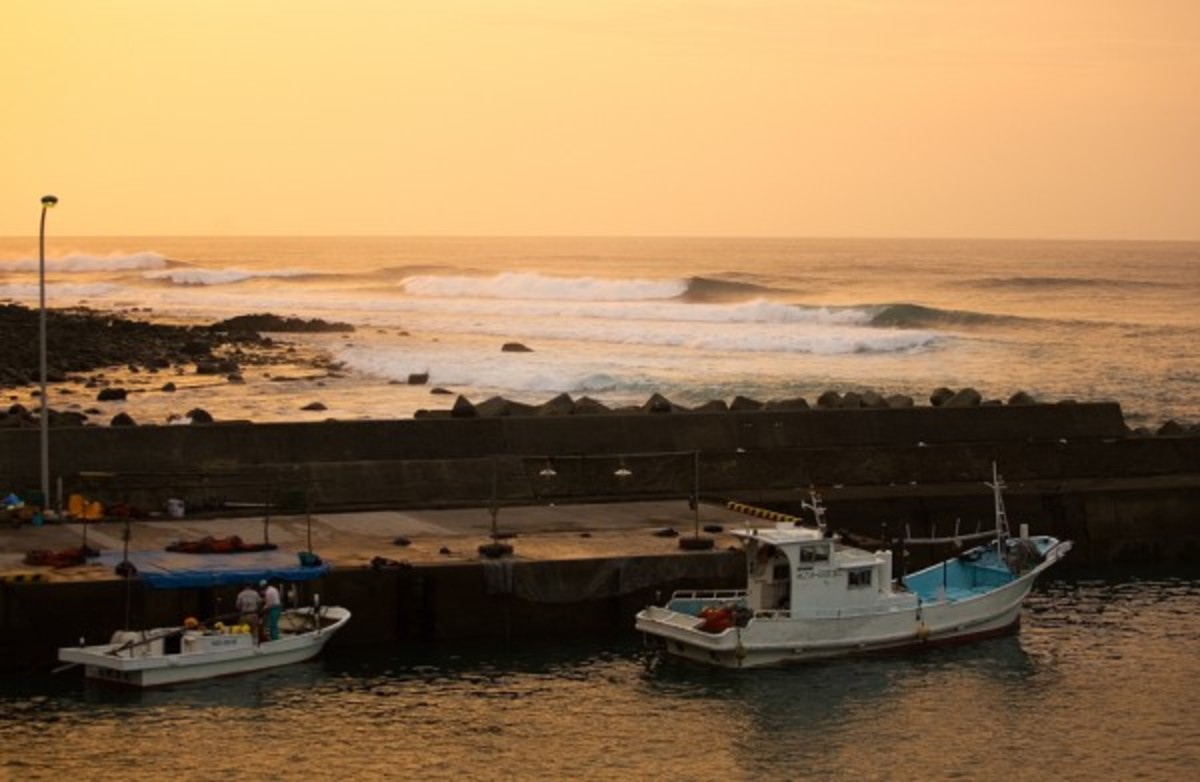 A-frames abound in Southern Japan.
Not just for wave pools.
Words: Michael Kew
Photos: Andrew Shield
Where: Miyazaki Prefecture is on the southeast side of Kyushu, an island in southern Japan, fronting the Sea of Hyuga in the northwest Pacific Ocean.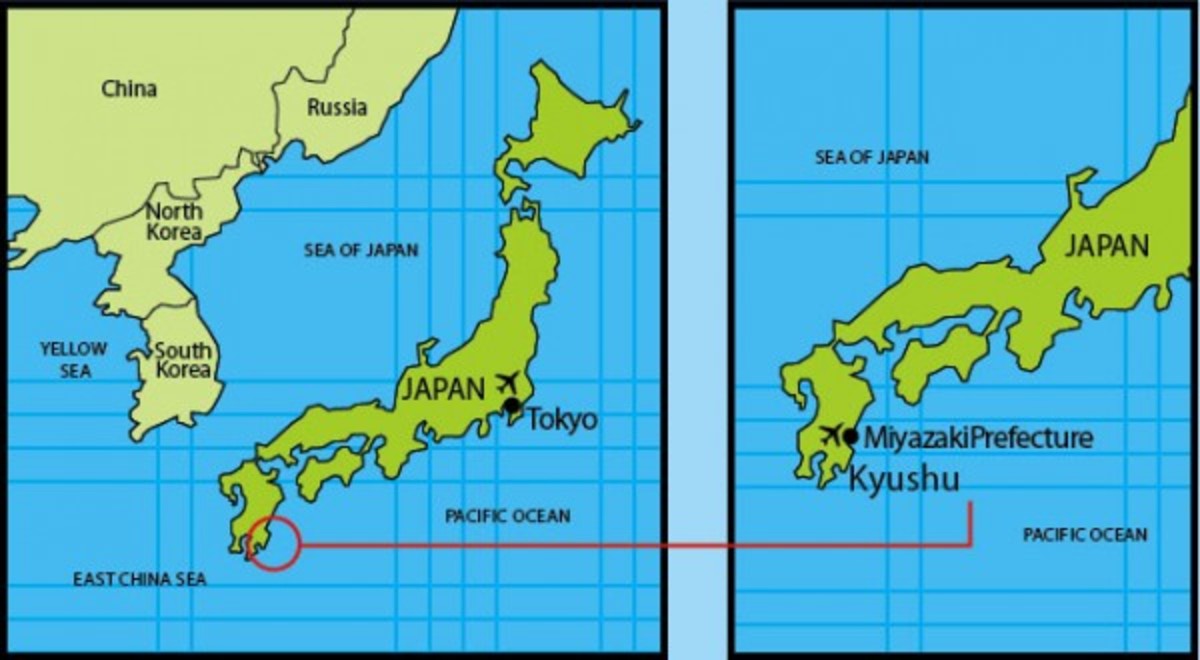 What: For years a stop on international surf comp circuits, the subtropical Miyazaki Prefecture is where you'll find Kyushu's best waves, a diverse collection of river mouths, refined points, punchy reefs, and consistent beachbreaks, often backdropped with beautiful mountain scenery and a rich fabric of Japanese culture. Miyazaki was also home to the world's best wave pool, the Seagaia Ocean Dome (as seen in our February 2008 issue), but unfortunately it was closed in October 2007.
When: Since Miyazaki is a typhoon-swell mecca, the balmy period from August to November (late summer/fall) is the prime time to visit. Frequent typhoons spin in the ocean east and south of Kyushu, and Miyazaki catches everything blown at it, lighting up all the nooks and crannies, with warm water to boot. The Japanese winter (December-March) can also be great for surf, but it's a bit chilly and not as consistently good.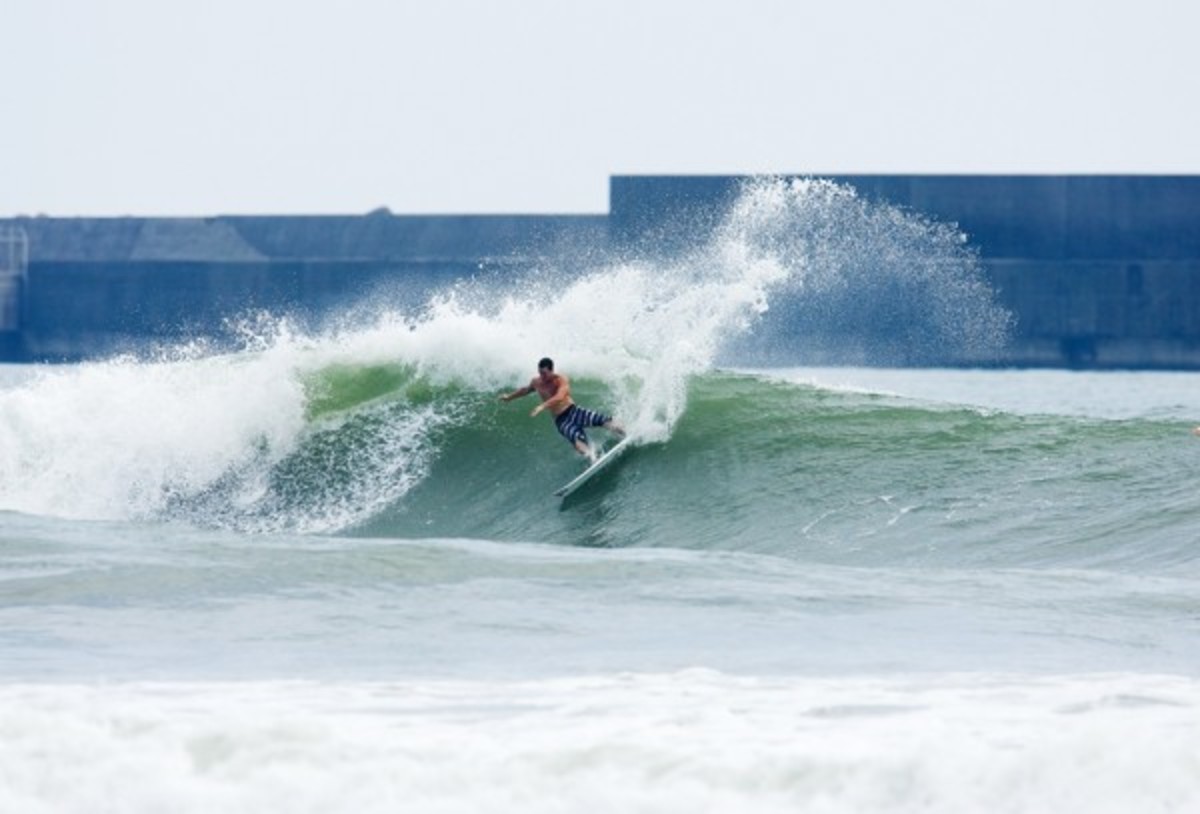 The toilets in Japan will send water spraying into your nether region. Mitch Coleborn gets revenge.
Why: Because rural southern Japan is a great place for a surf trip, and Kyushu is a fascinating place—clean and modern, full of natural beauty, nice weather, interesting history, and a welcoming local population. The waves around Miyazaki are generally user-friendly, too, so almost every surfer will be satisfied here (unless you're searching for a Japanese Teahupoo).
How: First you must fly to Tokyo, which is easily accessible from almost anywhere on Earth. From Tokyo, hop aboard one of the several daily, nonstop, 60-minute flights down to Miyazaki airport. Nippon Airways (ana.co.jp) has twelve daily flights from Miyazaki to Tokyo; Japan Airlines (jal.co.jp/en/) has five. Once you're there, rent a car from one of the many agencies inside the airport, because you'll certainly need wheels if you're gonna score. Access to most spots is easy as most of them are located alongside the road.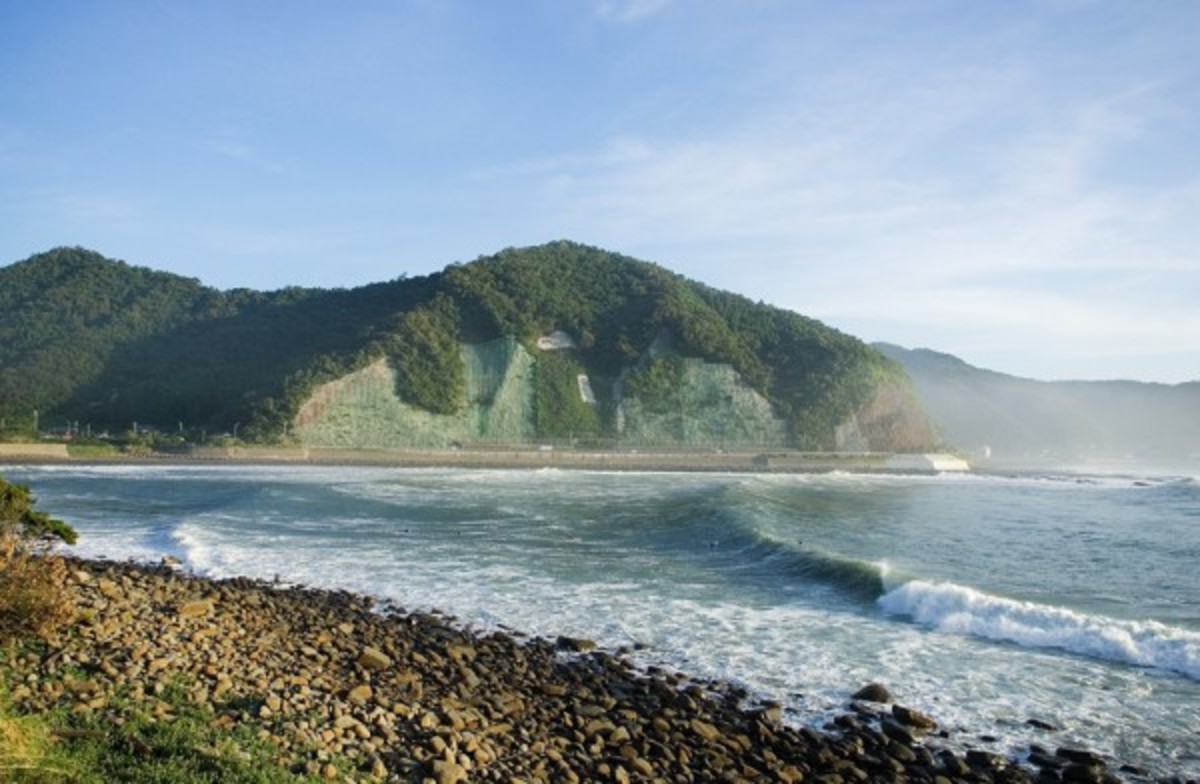 Places to stay: Japan isn't the world's cheapest place, so most accommodation might be more than what you're used to paying for in Indo or Central America. Still, standards are high and the hotels are clean and abundant. While not on the immediate coast, two of the cheapest places are Hotel Kensington (kensington.jp) and Toyoko Inn Miyazaki Ekimae (toyoko-inn.com), with rooms at both places running about $50–$100. For those with bigger budgets who want an oceanfront bed located near a few good surf spots, try the Aoshima Palm Beach Hotel (palmbeach-h.com, $175–$195), and there's always the lavish Sheraton Grande Ocean Resort (sheraton.com/grandeocean, $350–$450), next to the Ocean Dome.
Places to eat: Japanese cuisine is world-renowned, so you won't go hungry on the Miyazaki coast, which produces heaps of fresh seafood, fruits, and vegetables. Along the main road you'll find numerous places to grind sushi, ramen, tempura, bentos, rice, etc., and expect to pay $10–$20 for a proper meal.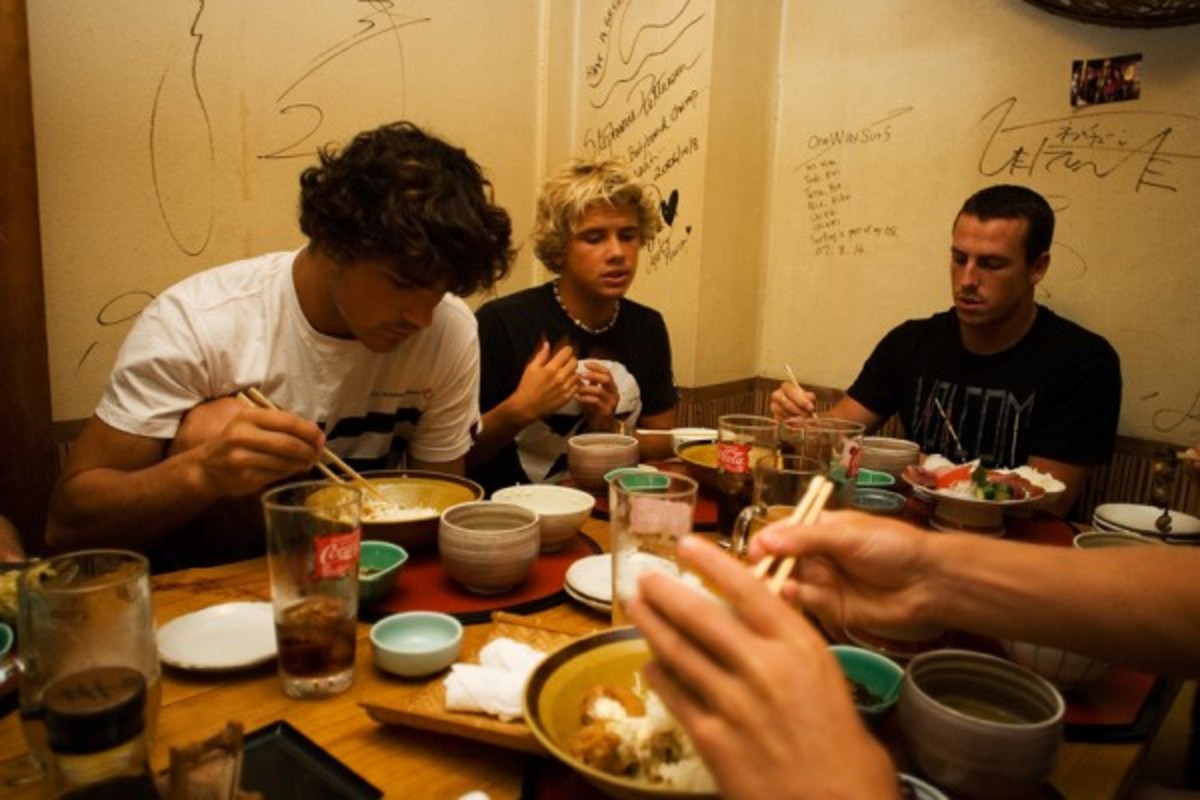 Dudes and babes: Miyazaki isn't exactly Tokyo or Osaka, so the after-hours scene isn't all that exciting. Obviously, you will encounter many smiley, chatty Japanese people but Miyazaki probably isn't your idea of a prime hookup spot. Whatever the case, learning a bit of basic Japanese will greatly increase your chances.
Crowd factor: Like most places, Miyazaki's most popular surf spots can see a crowd on weekends and holidays. Overall, by world standards, Miyazaki isn't a crowded surfing destination, but weekdays can be your best friend here. Localism exists at a few marquee breaks, but it's typically a welcoming place for Western visitors.
Stuff to bring: Gear-wise, your average shortboard will suffice, but you may want to also bring a fish for a fun alternative, or a good step-up board in case a solid swell hits. Water temperatures are mild, and if you go during peak typhoon season, you won't need anything more than a springsuit for wind protection (boardshorts are the norm otherwise); you'll need a 3/2-mm fullsuit if you go after September. If you forget anything, there are several surf shops around Miyazaki. Hiking boots are a good thing to have as Miyazaki brims with trekking possibilities, especially at epic Mt. Kirishima.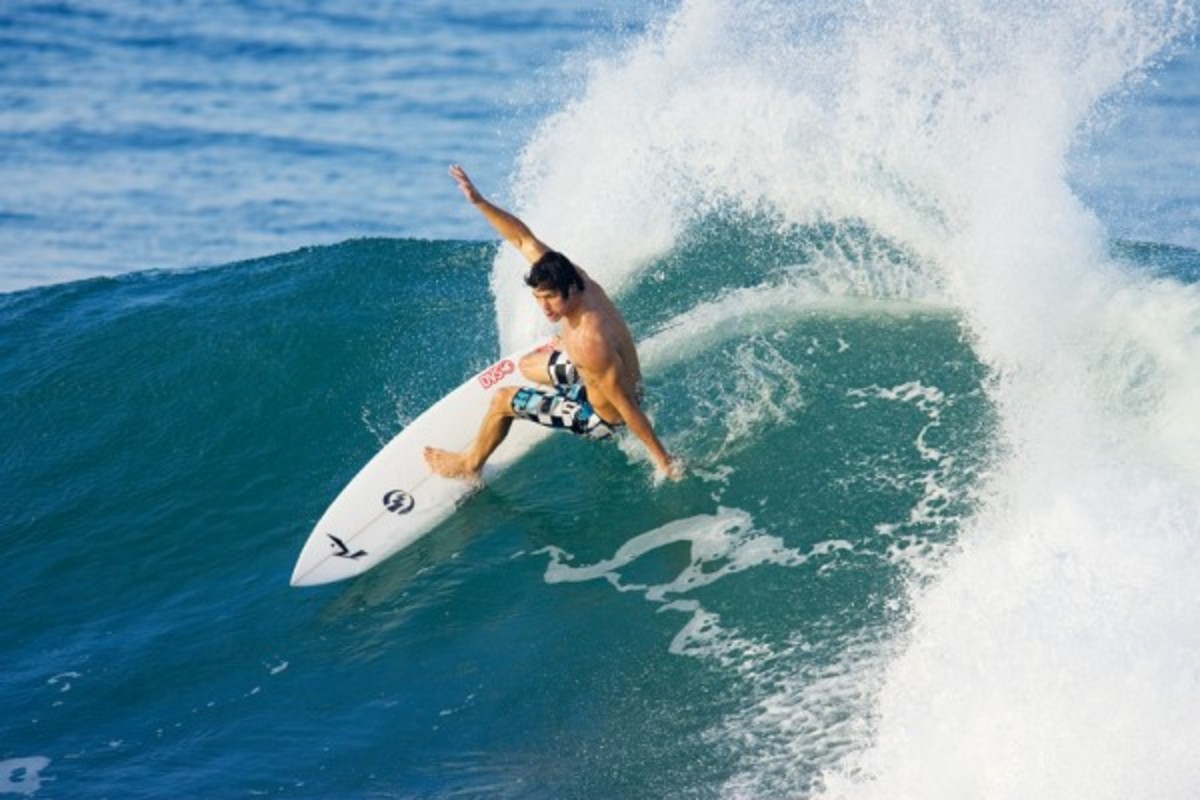 There's a reason that Japan has been a World Tour stop in the past. Jay Davies.
If the surf is flat: The Ocean Dome wave pool was once a fun alternative, but it's closed. If you like fishing, you can organize a sea charter, or you can try any one of the mountain streams and lakes. On a more cultural tip, check out the Miyazaki Shrine (Miyazaki Jingu), located a ten-minute walk west of JR Miyazaki Jingu Station. For something really irie, check out Heiwadai Park with its trippy Peace Tower and lush Haniwa Garden. On the other hand, there's always Seagaia (seagaia.co.jp), the resort complex set in a big pine forest stretching for nearly eight miles along the coast, where you'll find a zoo, golf courses, spas, bowling alleys, and more.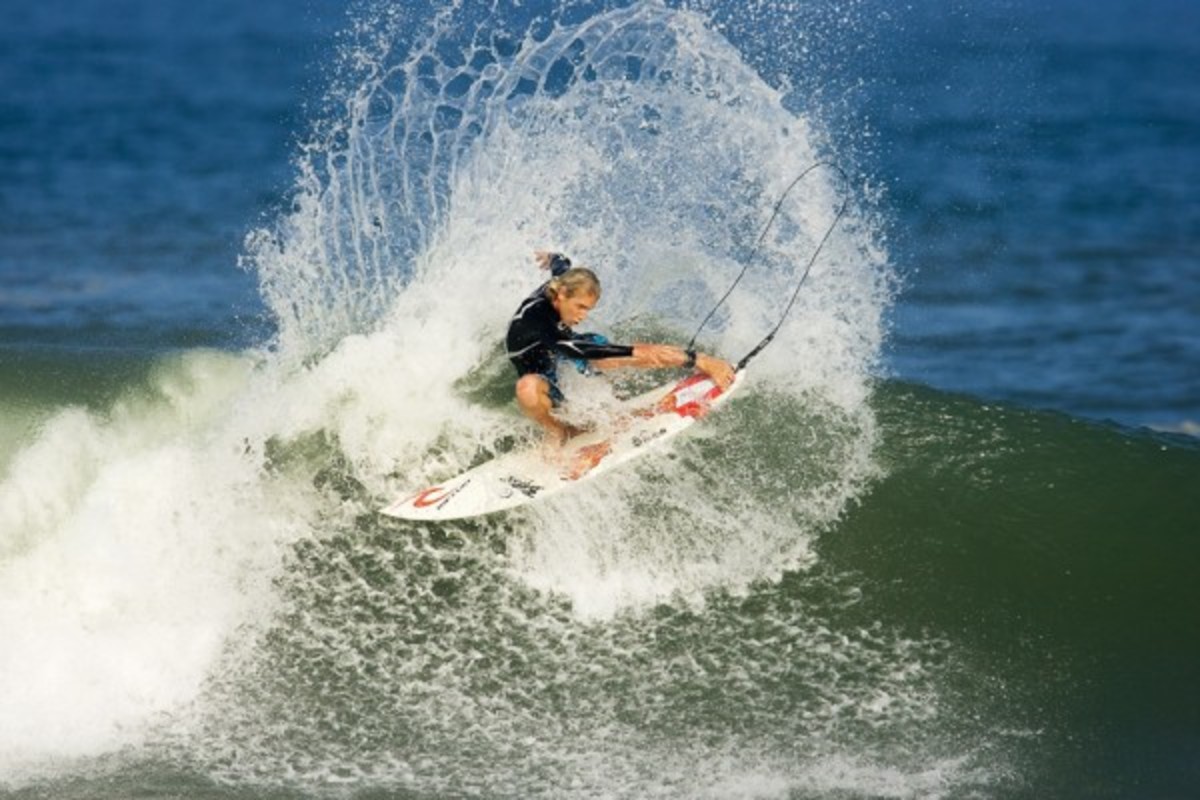 While south Japan can get pelted by big surf occasionally, most of the time you'll be in the high-performance size range. Owen Wright uncoils.
More information: Grab a copy of Lonely Planet's Japan (10th edition, lonelyplanet.com), and while you're at it, buy their Japanese phrasebook, too—it'll definitely come in handy. Online, have a dig at welcomekyushu.com, japantravelinfo.com, jnto.go.jp/eng/, japansurf.com, and nsa-surf.org (Web site for the Nippon Surfing Association).
For access to exclusive gear videos, celebrity interviews, and more, subscribe on YouTube!