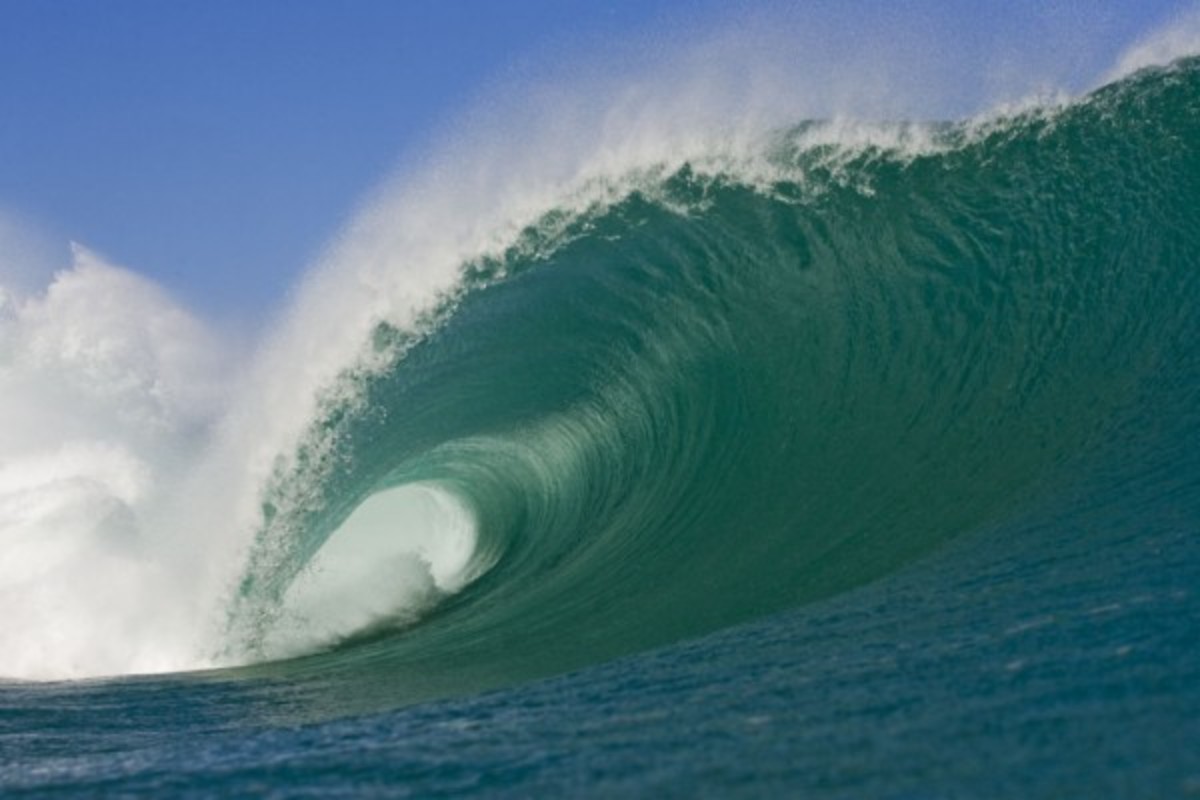 Though it's known for it's rights, there's some world class lefts on this Caribbean isle, too. Photo: Stafford
The Atlantic's Warm Water Paradise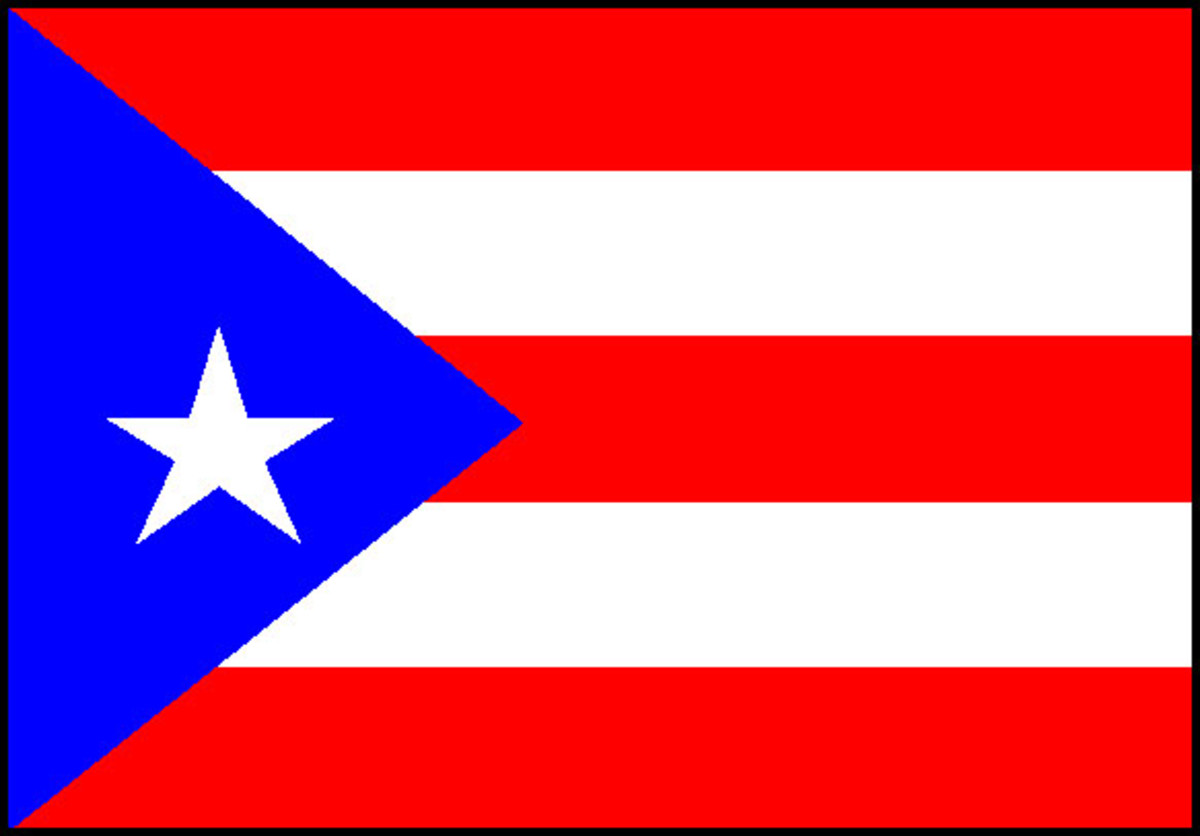 By Steve Fitzpatrick
Where: Puerto Rico, traditionally known as "Borinquen" to the native Taino Indians, or "La Isla Del Encanto" (Isle of Enchantment) to tourists, is located in the Central North Atlantic at 18°N latitude 67°W longitude.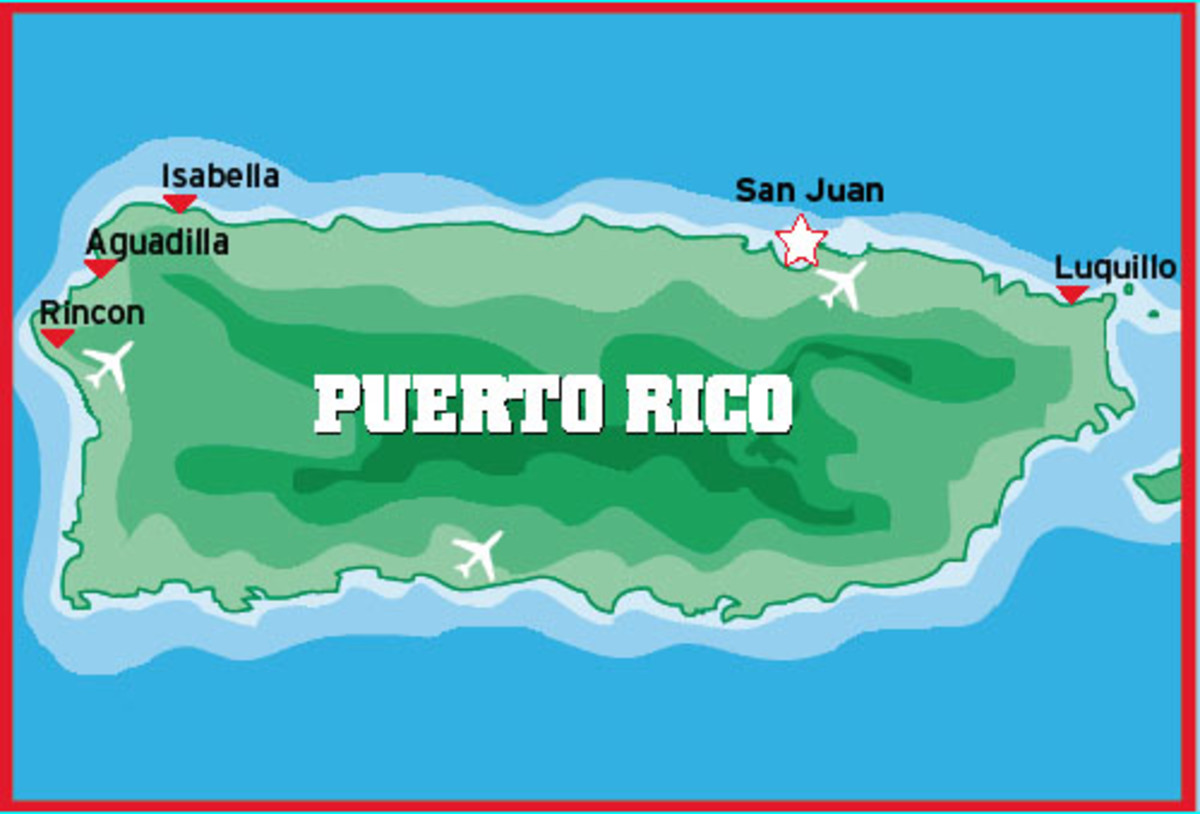 What: Using the Puerto Rico Trench (one of the ocean's deepest points) as a catcher's mitt, the island is a swell magnet for any bump in the North Atlantic. Put on the international surfing map by the 1968 World Championships, held in Rincón and won by Fred Hemmings, Puerto Rico has since had a growing flow of surf tourism as well as a burgeoning local surf industry.
When: October to March is prime time for surf in P.R. That said, September can be epic depending on tropical activity, and April and even May can sometimes deliver the goods. Generally, cold fronts blow off the East Coast of the U.S. and their howling north and northwest winds blow over a large fetch of ocean pointed directly at Borinquen. By the time they reach the island's north and northwest coasts these swells are either clean and glassy and best caught on the north coast, or accompanied by strong northeast trade winds and best taken advantage of on the island's two west facing stretches of coast in Aguadilla and Rincón.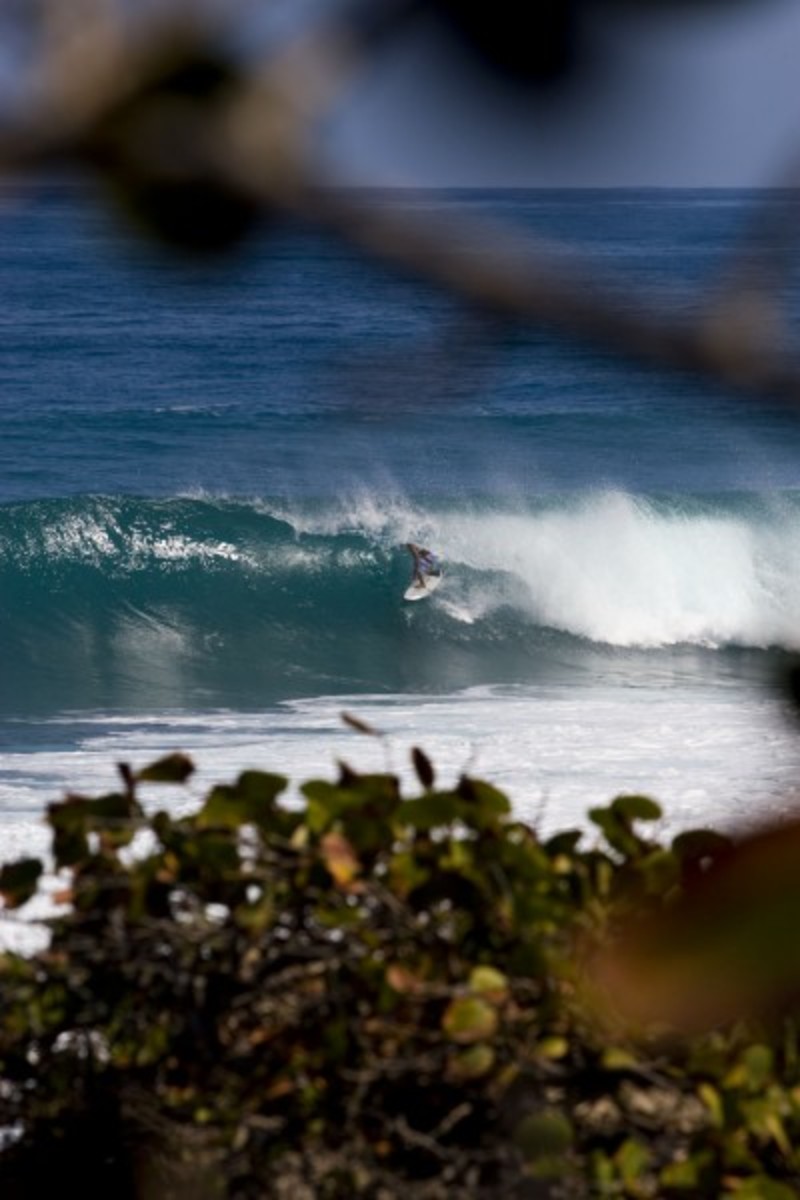 Alejandro Moreda. Photo: Jimmy Wilson
Why: In the dead of winter, even Florida can be downright frigid, let alone areas north. Putting on that damp 5mm hooded wetsuit day after day can become a drag. Also, despite Puerto Rico's location in the midst of dozens of island nations considered international destinations, Puerto Rico is part of the good ol' US of A. The island uses the same currency as the rest of the states, and you don't need a passport to gain entry. Likewise, you'll find all the Stateside conveniences you're accustomed to having at home, including fast-food chains and retailers like K-Mart and Walgreens. Of course, you'll also find an endless supply of Latin flavor and culture, which reminds you that you're not on the mainland.
How: Most major airports along the East Coast have nonstop flights to San Juan, and many have them straight into Aguadilla, which is smack dab in the middle of the most highly surfed coasts. From the West Coast there are nonstops to San Juan on American Airlines from LAX for about $700. Once you touch down you'll need wheels, and it's completely safe to just rent from Hertz, National, or Avis and head on your way. If you want to save a few bucks, check out Charlie Car Rentals (charliecars.com) for the best deals. If you plan to be around for more than a couple weeks, you might as well buy a used car and save yourself some cash. Check out clasificadosonline.com for a used beater.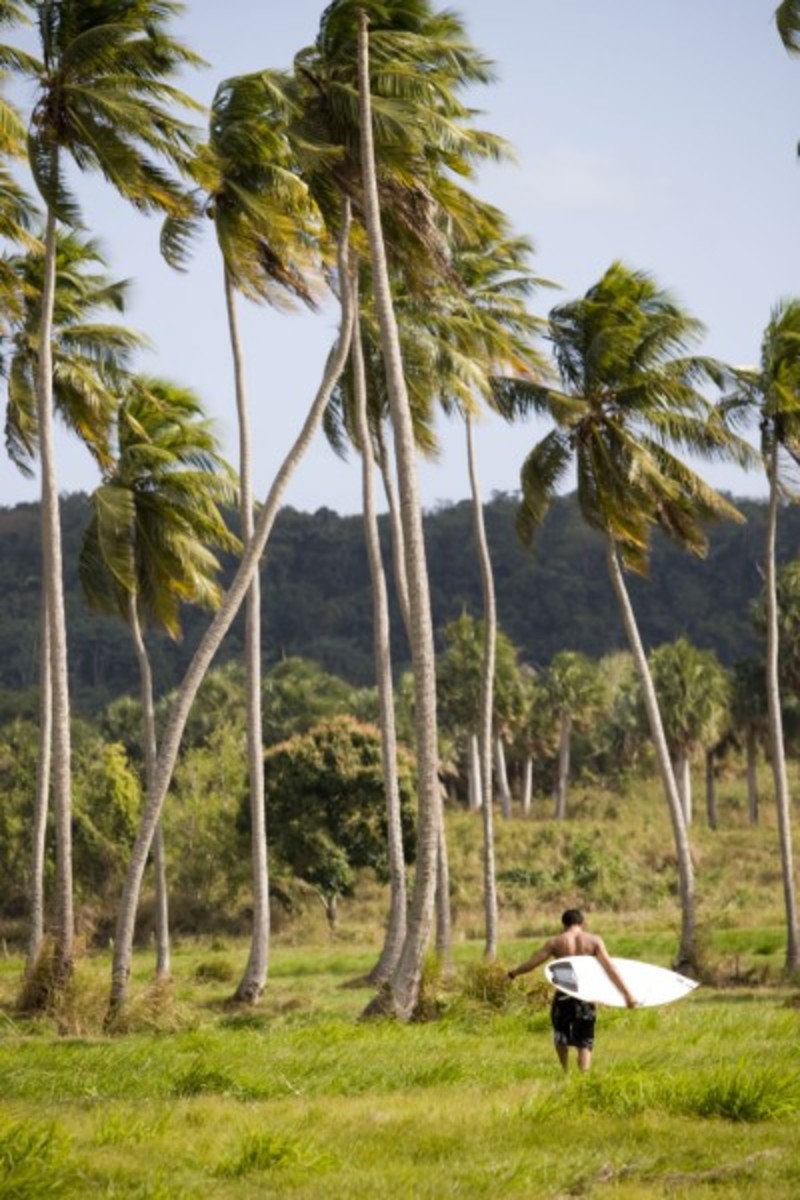 Photo: Jimmy Wilson
Places To Stay: There is no shortage of places to stay on the island's northwest coast from Isabela to Rincón. The best bet is to find someone who lives there and ask that person for referrals to other residents with rental properties. If you get dialed in, you can find places for as little as $50–$75 a night. If you're a high roller and keen to stay on the island's most consistent coast for surf, check out Villa Montaña (villamontana.com) at Shack Beach in Isabela. Want to be right on the water at Shacks? Check out Villa Tropical (villatropical.com) or Casa Azul Villas (casaazulvillas.com) for killer apartments with a view of the peak. Over in Aguadilla, El Faro Hotel is a good, affordable, centrally located option, as is La Cima Hotel and Suites (lacimahotel.com). Out in Rincón, accommodations also abound. Some of the best places are The Fisheye View Guest House (rinconview.com) with an amazing view of the lighthouse, Desecheo Island, Indicators, Maria's, and Tres Palmas; Pools Beach Cabanas (poolsbeach.com) just across the street from Pools Beach and home to The Pool Bar, one of Rincón's best hangouts; and Tropic Cabañas (tropicabanas.com) right across the street from Sandy Beach and Parking Lots.
Places To Eat: There's plenty of fast food, but if you can't stomach that, you'll be fine. In Isabela don't miss Pedro's Pescado, just down the road from Jobos, for fresh sushi to go on Friday and Saturday nights. Right in Jobos, Happy Belly's is a great place for a burger or some fresh fish overlooking the peak at this famous beach. In Aguadilla be sure to check out Cocina Creativa right on Route 110 and just outside the old Ramey Base's Gate 5 for killer breakfast, lunch, dinner, coffee, and smoothies. In Rincon The Tamboo Tavern and The Calypso are classic surfer hangouts. If you're looking for something a little more local, check out El Rincon Tropical, just south of town on Route 413.
Babes And Dudes: There's a reason that Puerto Rico has taken home five Miss Universe titles—second only to the USA with seven. In a word, the women on this rock are hot. Aguadilla is home to a campus of the University of Puerto Rico where women outnumber men two to one. Rincón traditionally attracts lots of cute lassies chasing surfers. And San Juan? Well, let's just say that when it comes to the ladies, most of the nuggets are here.
Crowd Factor: P.R. is home to an ever-increasing population of wave riders. And they come in all shapes and sizes. To the great dismay of the stand-up variety, spongers tend to be more abundant here than navigators of foam and fiberglass. You will also nowadays find a few stand-up paddle surfers, and the occasional kayak in the lineup. That said, if you roll with someone who knows their way around, you can still get some waves to yourself.

There's a reason why Puerto Rico is like the East Coast's Hawaii. Darren Muschett prepares for a pressure drop. Photo: Stafford
Stuff To Bring: Trunks, sunscreen, and all the other stuff you'd bring to a warm-water locale, plus a step up or mini-gun 'cause it can get juicy. Surf shops abound and you'll never be far from one if you're on the beach. But the most important thing to bring is a good attitude. Puerto Ricans can be a pleasure to surf with, if you behave like a visitor. Carry yourself like an obnoxious a—hole, and it could be a rough trip.
If The Surf Is Flat: Where to start? Let's see … the oldest city in the western hemisphere is Old San Juan. The only tropical rain forest that's part of the U.S. National Park system is El Yunque in Luquillo. The largest mall in the Caribbean is in San Juan at Plaza Las Americas. Closer to the northwest corner of the island, check out Tropical Trail Rides (tropicaltrailrides.com) at Shacks Beach in Isabela, Flying Fish Parasailing (787-823-2FLY) for a bird's-eye view of the Rincón coast, or Taino Divers (tainodivers.com) for a fisheye view of the reefs and sea life around Rincón and Desecheo Island.
Helpful Web Sites: Try the Puerto Rico Tourism Company (gotopuertorico.com), Tourism Association of Rincón (rincon.org), and Porta del Sol (Aguadilla to Rincón) (portadelsolpuertorico.com).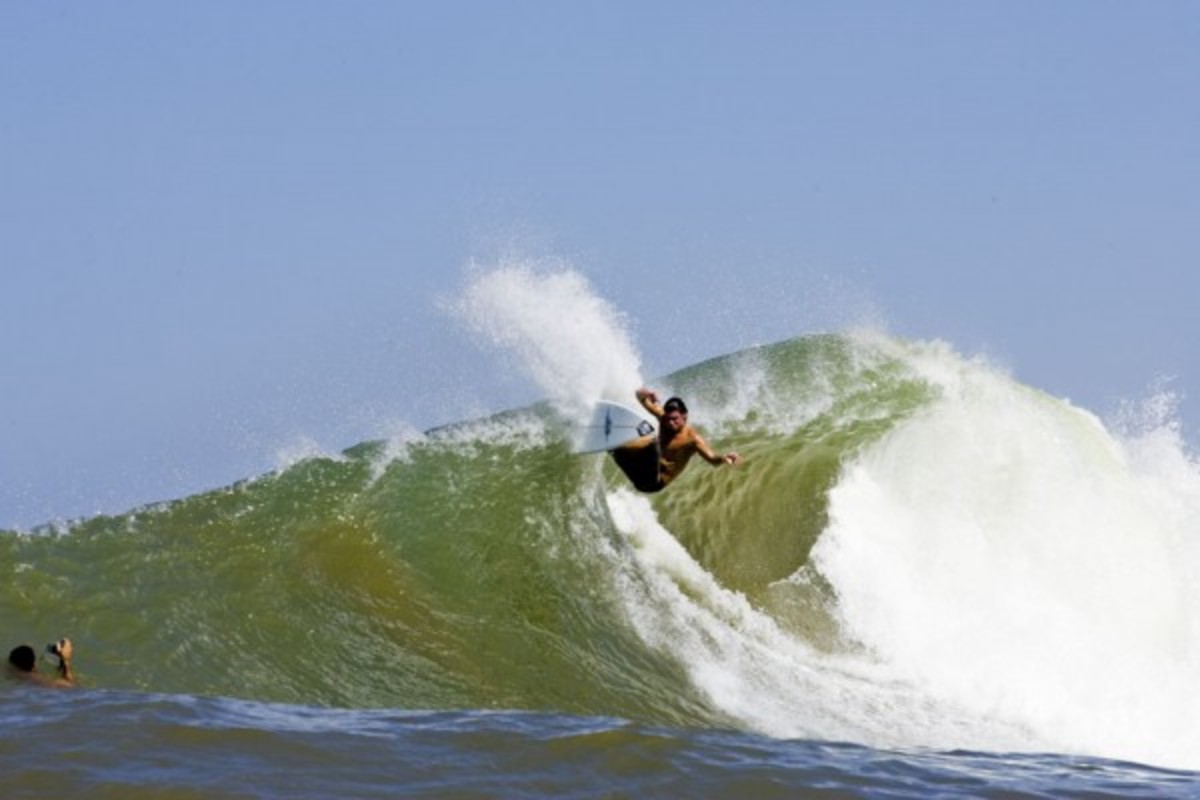 Alejo Marin is familiar with the term "Puerto Rican power surfing." Photo: Stafford
For access to exclusive gear videos, celebrity interviews, and more, subscribe on YouTube!