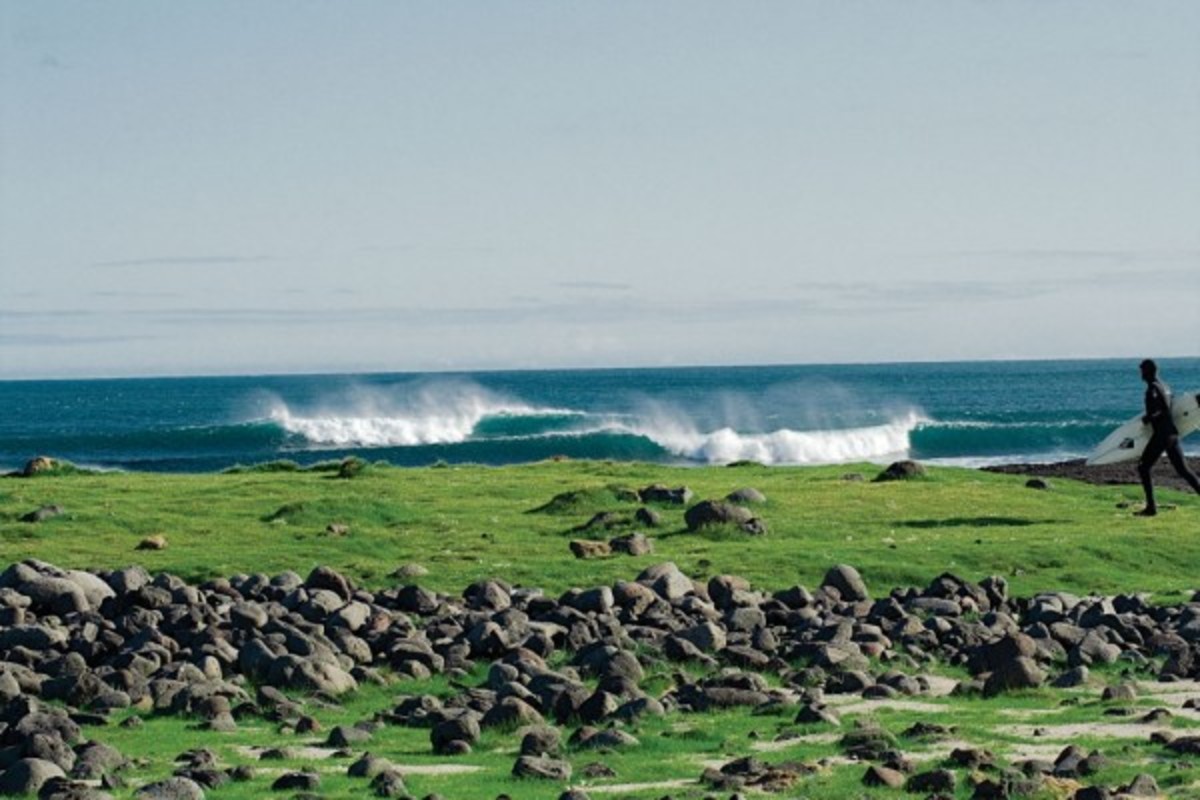 What, Iceland is home to more than Bjork, Viking folklore, and really tall, good-looking people? With its serrated coast and miles of cobblestone-lined beaches, there just had to be some little-known gems.
Cold water, hot surf.
Words: Michael Kew
Photos: Yazzy
Where: Iceland is in the North Atlantic Ocean at 64°N latitude, between Greenland and Norway, north of Scotland, south of Svalbard. The Reykjanes Peninsula is the flat, volcanic finger of land protruding from Iceland's southwest side.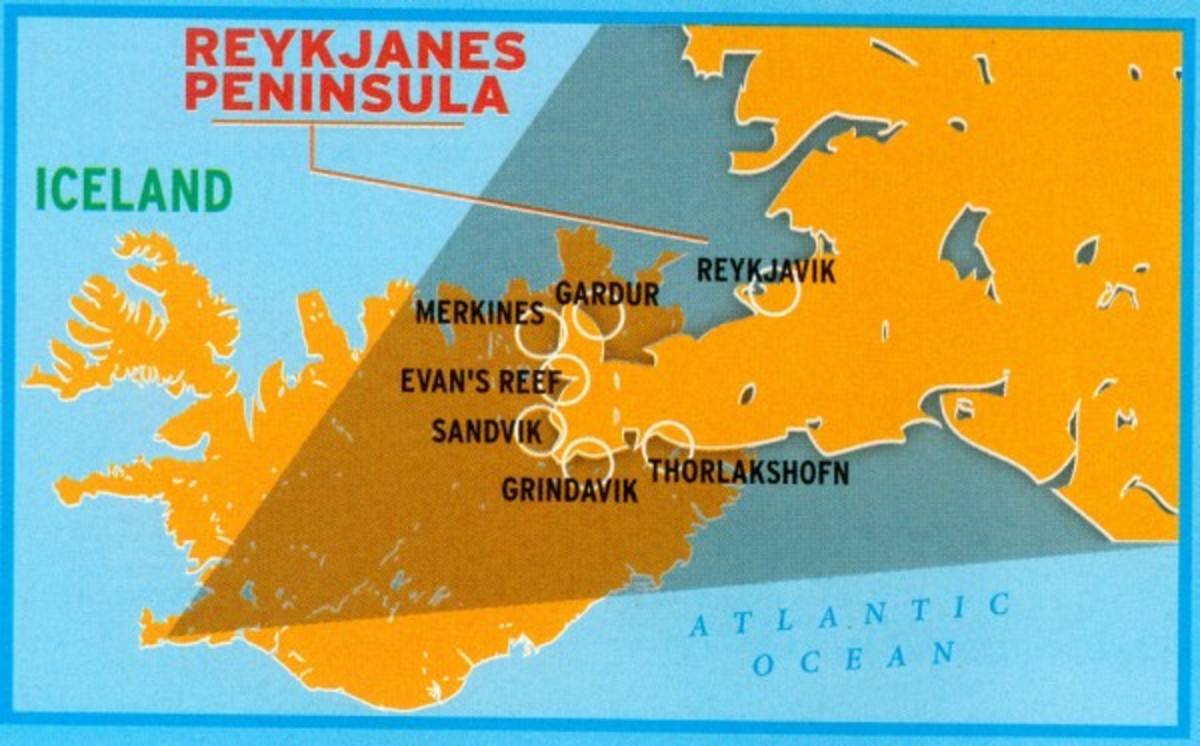 What: You'd be hard-pressed to find a more uniquely hard-core surfing destination, one that receives swell from all angles most of the year, and one that offers waves for surfers of all abilities. Huge barrels, slow mushburgers, clean waves, junky waves—Iceland has them all, and more. Surprisingly the key word really is variety; the Reykjanes Peninsula is loaded with reefs, slabs, points, and even a bowling beachbreak. Plus, Iceland is probably a place you never considered going to surf, but with today's wetsuit technology, there's no excuse!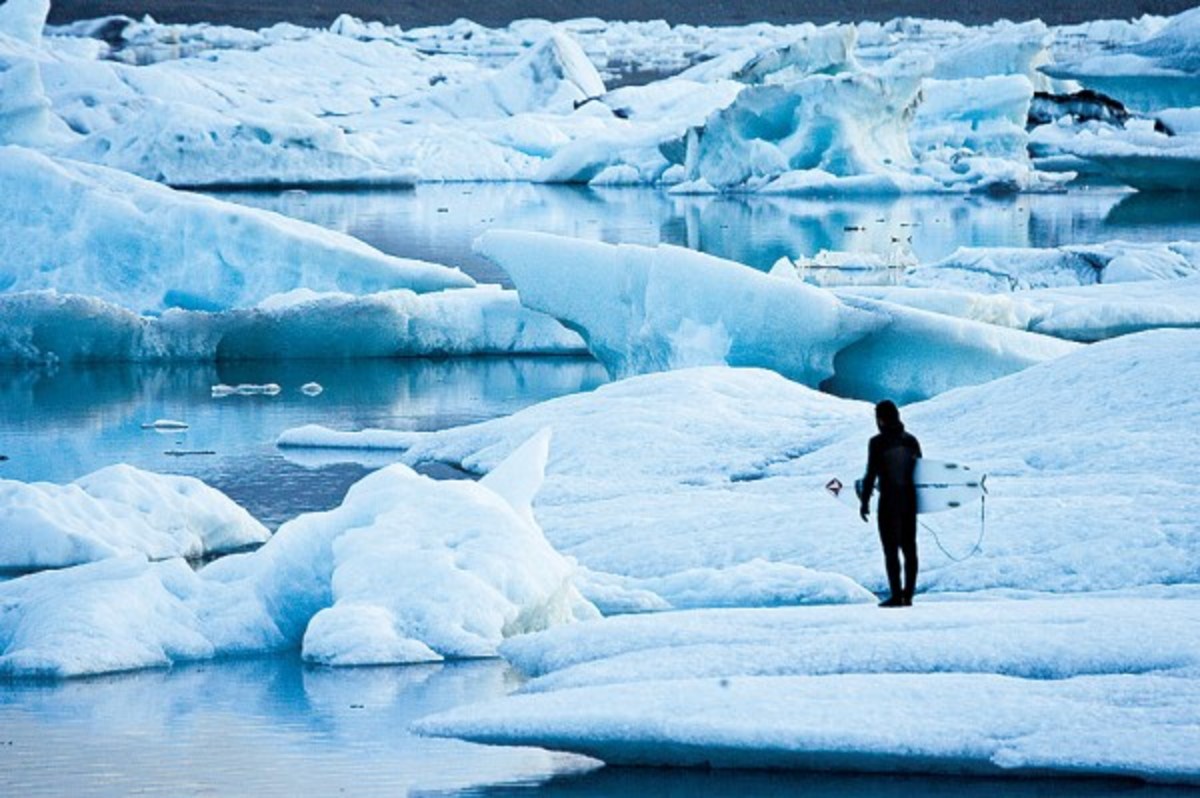 "Help! I dropped my frigid-water wax and it's drifting underneath an iceberg."
When: The Reykjanes Peninsula has surf year-round (obviously it gets huge in winter), but the time to score manageable waves with relatively benign weather is during the early fall (September through October) and late spring (April through May). Summer also has fun surf, but travel and lodging prices are sky-high since it's peak tourist season.
Why: Because it's pretty cool (no pun intended) to say you've surfed in Iceland, and the waves are definitely worth the effort it takes to get there. If the surf is huge, there's always somewhere protected, and you can almost always find somewhere that's offshore. Plus, the Reykjanes Peninsula sits conveniently near the airport and the famous city of Reykjavík, where there's never a dull moment.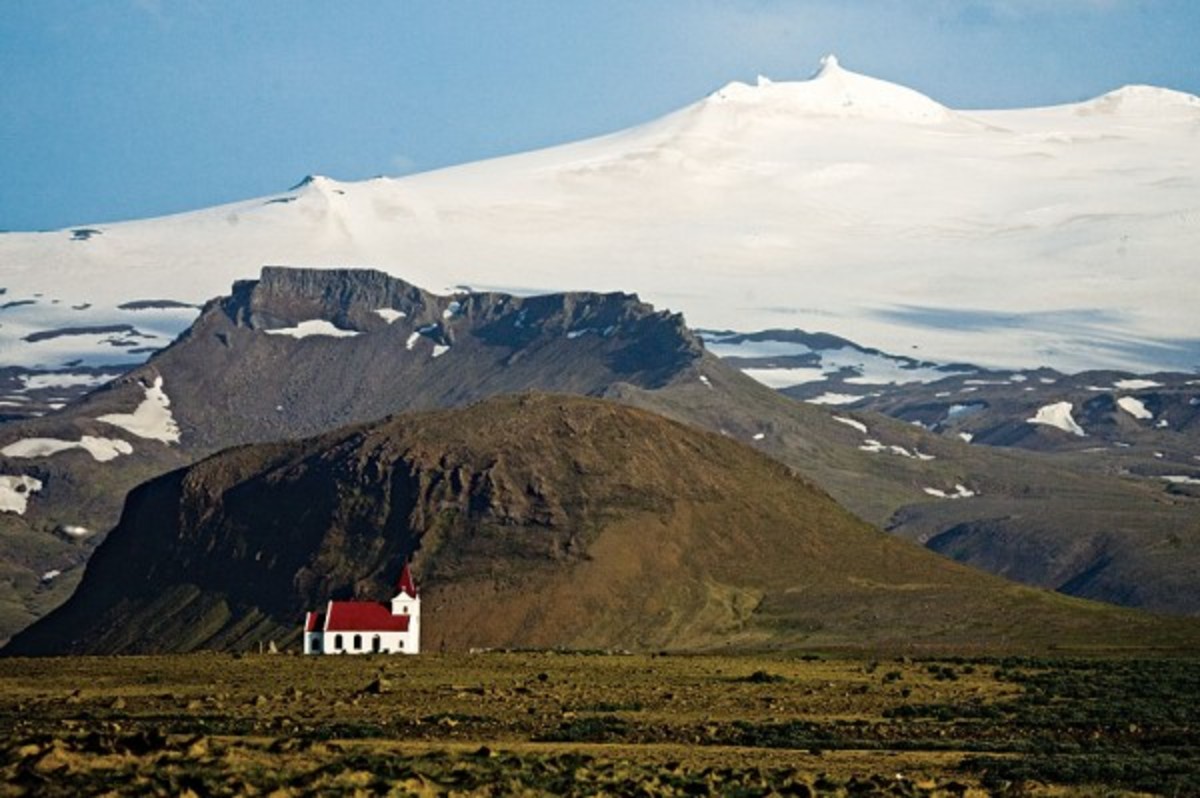 How: Direct international flights to Keflavík International Airport (KEF) are easy to arrange via Icelandair (icelandair.com), which operates out of Boston, New York, Minneapolis-St. Paul, Toronto, Halifax, and Orlando. Once you're in Iceland, it's mandatory to rent a car—the smaller the better due to the price of gas, which hovers around $9 a gallon. Roads on the Reykjanes Peninsula are very well maintained, so it's easy to get around. A bit of hiking is often required to reach the beach, especially if you want to find your own Icelandic secret spot.
Places to stay: Reykjavík, about 30 miles from the Keflavík airport, has no shortage of hostels, hotels, inns, campgrounds, or guesthouses—it just depends on how much coin you're willing to spend. Try the Room With A View (roomwithaview.is) apartment hotel in Reykjavík. As a rule, however, prices drop the farther you get from Reykjavík, so it's not a bad idea to stay in Keflavík, Grindavík, or Hafnarfjörður. Those towns are closer to the surf, too.
Places to eat: Like the accommodation, there are quite a few places to grub in the towns on the Reykjanes Peninsula, especially in Keflavík and Reykjavík. However, restaurant food isn't cheap, and you'll save a lot of money by self-catering from the many supermarkets in the area. Traditional Icelandic food basically consists of fish and oddities like pickled sheep testicles and putrefied shark meat, so you might want to stick to what you know. You're in luck if you love fast food, because all the major U.S. chains flaunt signage here.
Dudes and babes: Iceland is renown for is plethora of lovely temptresses, and to a degree this holds true around Reykjavík, especially after dark. (Warning: they're not all hot.) Just be prepared to spend wads of cash in the bars (beers average $12 a glass), and don't dress like a surf bum. As for dudes, if you like pale, hardy chaps who don't surf, you might find Icelandic men attractive. Most everyone speaks good English, so there are usually no language barriers.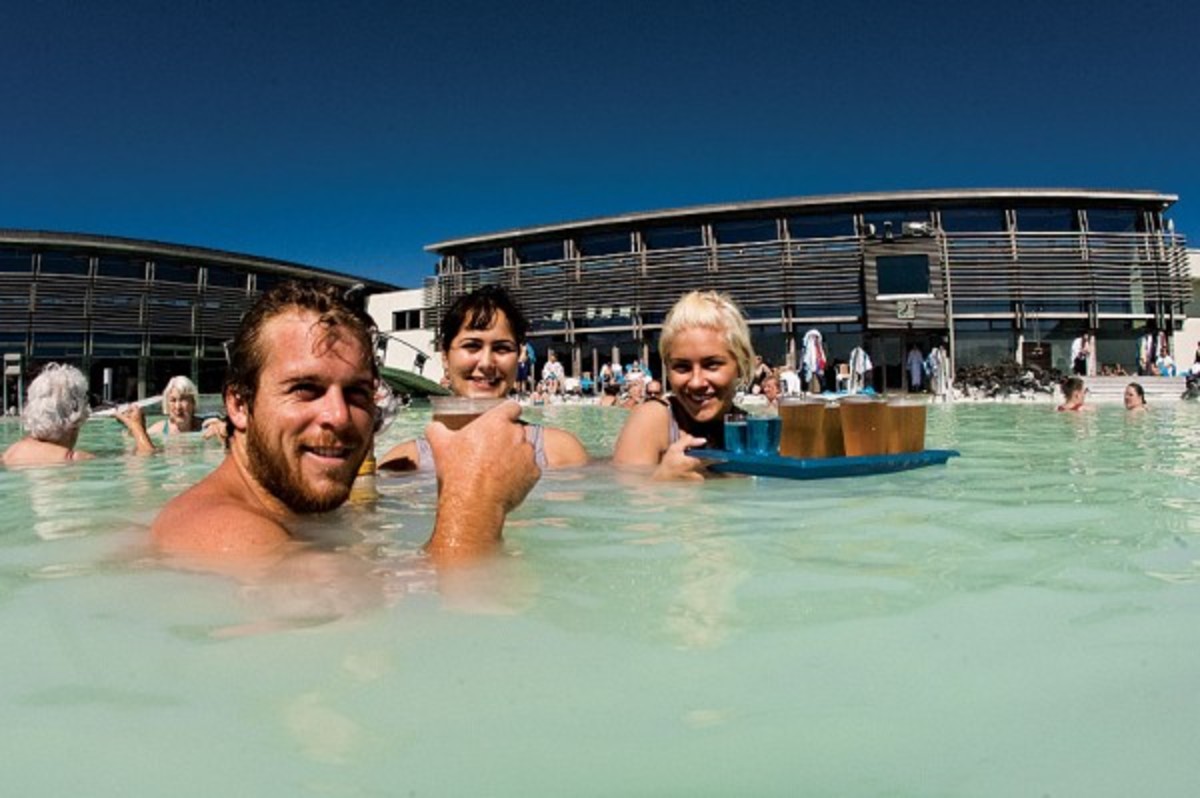 What Iceland story wouldn't be complete without a hot springs photo?

Crowd factor: There are a handful of Reykjanes surf spots where you might encounter one (or all) of Reykjavík's humble little surf populace, which is about ten or twelve guys. They're cool cats, and if you do run into them, they'll be stoked to share a few frosty waves. Crowding will never be a problem here, and it's safe to say that your Icelandic surfari could easily be done solo the whole time—the Reykjanes has a lot of room to move and explore.
Stuff to bring: There are no surf shops, so bring everything. Depending on your trip's timing and the size/type of waves you're willing to surf, bring the appropriate boards—you can charge as hard as you want to in Iceland. You'll need a hooded 5mm fullsuit (or thicker), thick booties, gloves, and extra-coldwater wax. Toasty clothing is also required: down jackets, beanies, long underwear, hiking boots, rain gear … because even a warm day in Iceland ain't that warm.
If the surf is flat: Reykjanes's natural world is enough to keep most folks enthralled—there are all kinds of trippy craters, hot springs, lava flows, bubbling mud pots, and other geothermal wonders scattered about. Hiking around is a great way to pass the time. One place you can't miss is the world-famous Bláa Lónið, or Blue Lagoon (bluelagoon.com), a turquoise pool of hot water that feels epic after a long surf session in, say, nearby Grindavík. You can never go wrong by cruising around Reykjavík, or touring the countryside.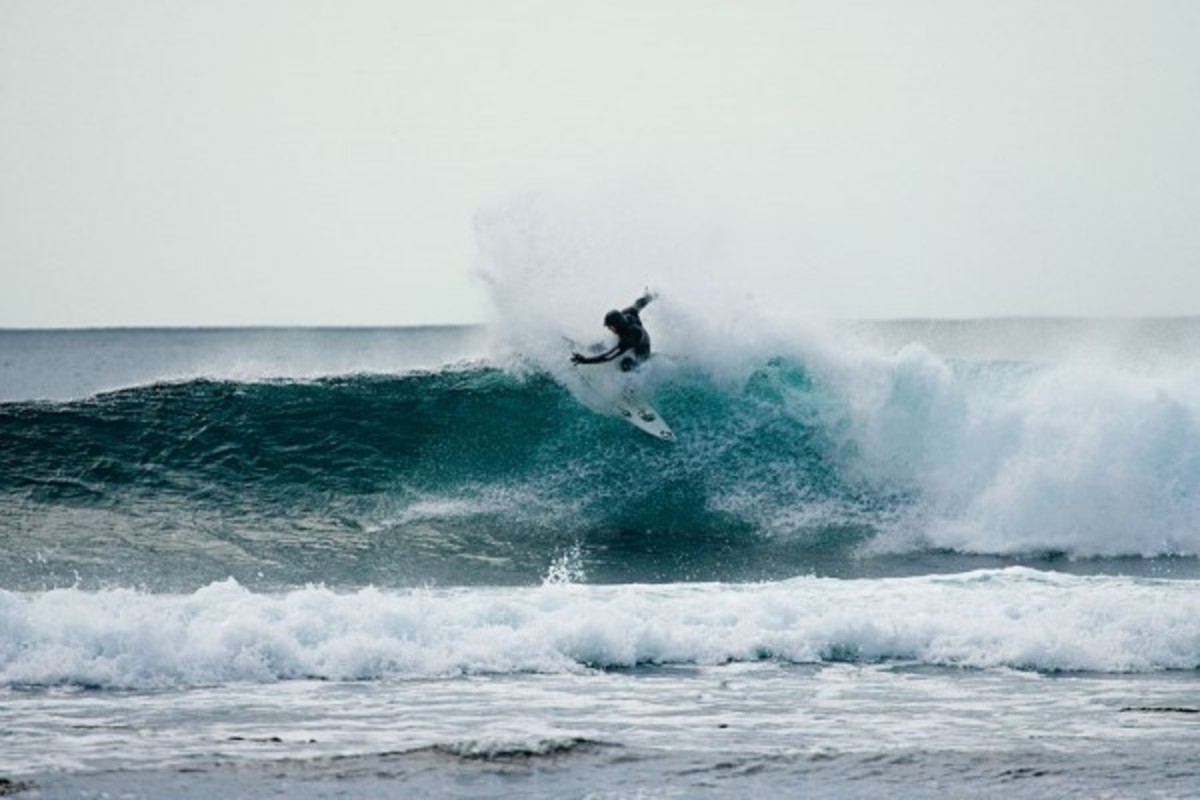 It's a good things Iceland's holding some long right points because it'll take until your sixth lip bash to get used to the gloves and hood. Mike Gleason.
More information: The Lonely Planet's Iceland (sixth edition, lonelyplanet.com) is highly informative, as is The Rough Guide To Iceland (third edition, roughguides.com) and Iceland by Bradt Travel Guides (first edition, bradt-travelguides.com). Online, check out Sixty Four North (geocities.com/surficeland/), a useful surf site. Also have a gander at visiticeland.com, icelandnaturally.com, icelandtouristboard.com, visitreykjavik.is, and reykjanesbaer.is.
For access to exclusive gear videos, celebrity interviews, and more, subscribe on YouTube!