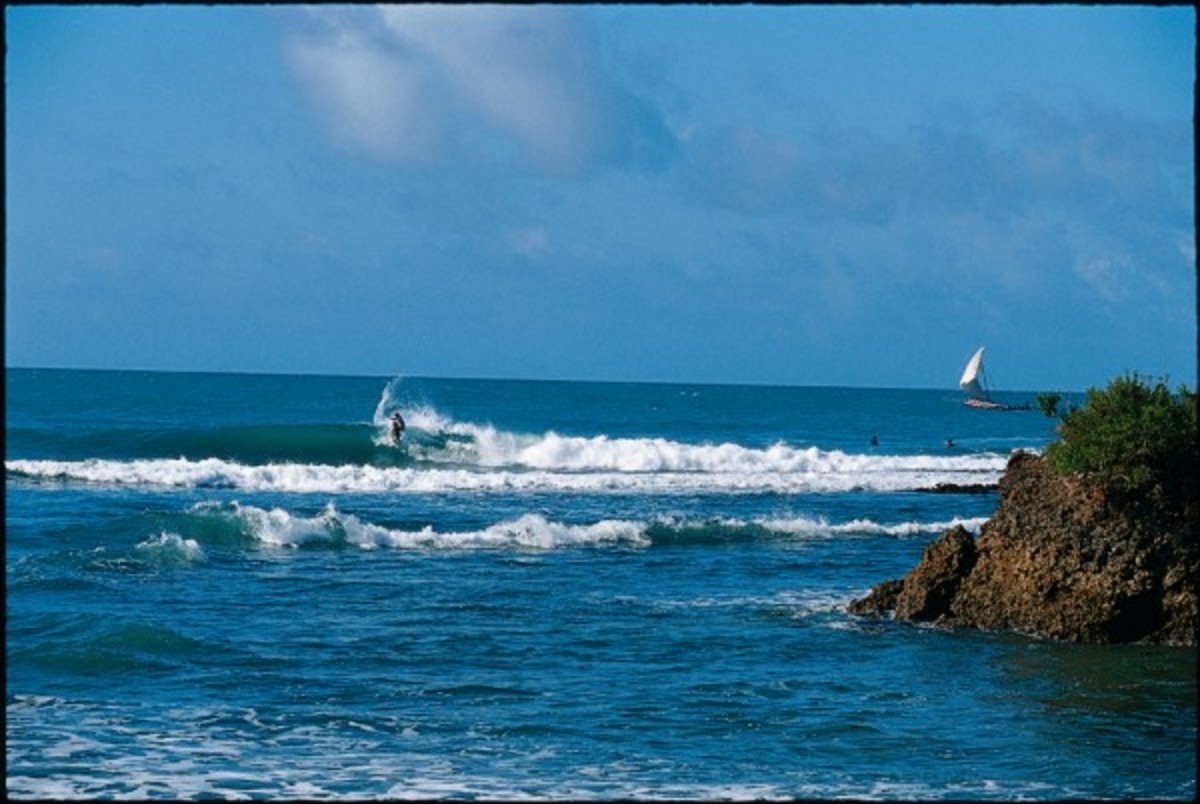 Lance's Rights, it's not. A surf trip to Tanzania is more about the journey than the destination.
The Cradle Of Swahili Surf
Words and Photos: Michael Kew
Where: The United Republic of Tanzania is the geographical center of coastal East Africa, facing the Indian Ocean, sandwiched between Kenya and Mozambique.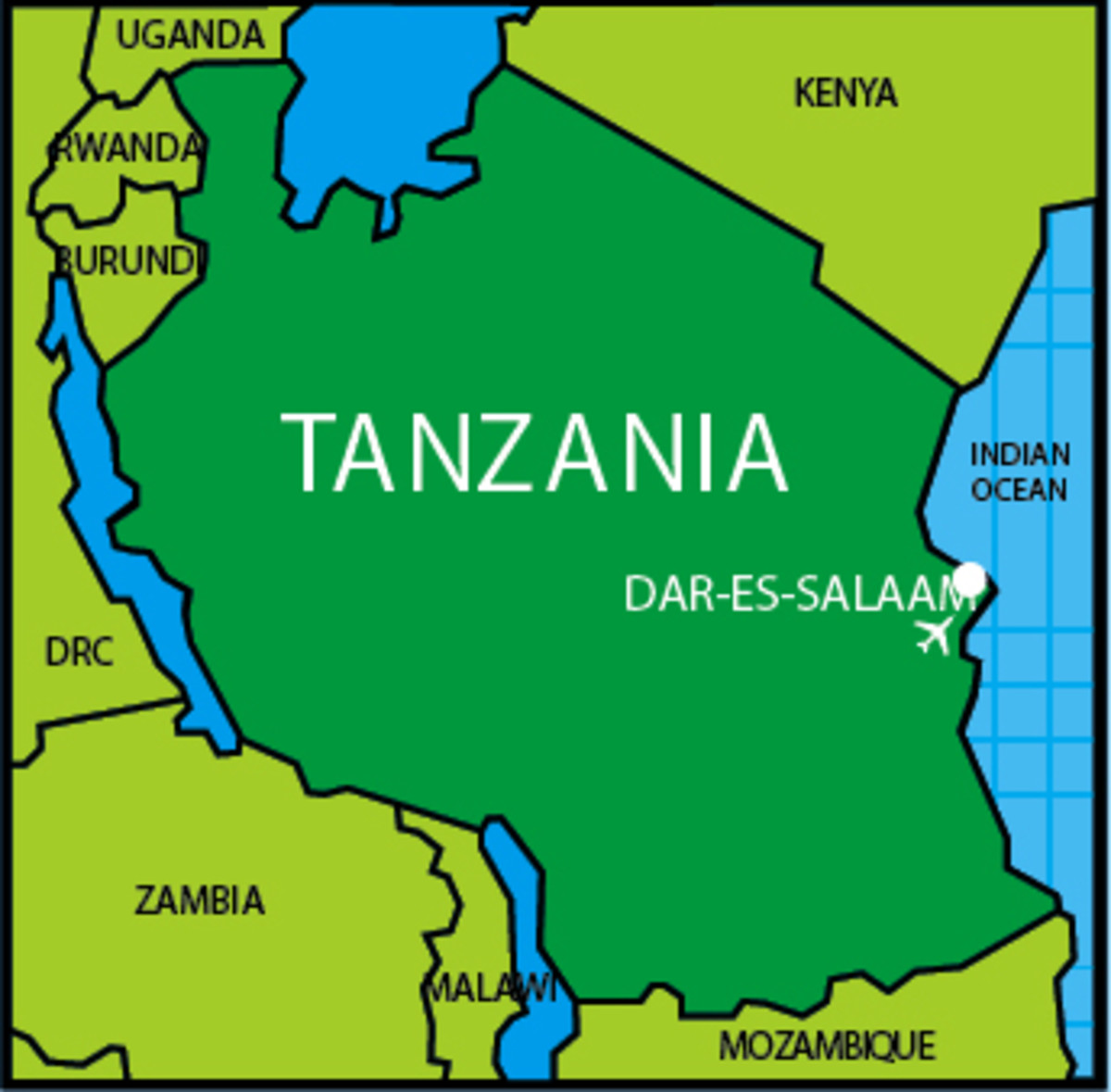 What: Tanzania is a country rich in culture and tradition, but isn't widely known as a surf destination. Fact is, Tanzania has 885 miles of mostly undeveloped coastline, open to whatever swells the Indian Ocean throws its way, and while access can be an issue, good waves can be found, the easiest ones being around the capital city of Dar es Salaam. The reefs can be very sharp, although the surf is rarely huge. Overall, Tanzania is a unique and exotic place for surfers of all abilities.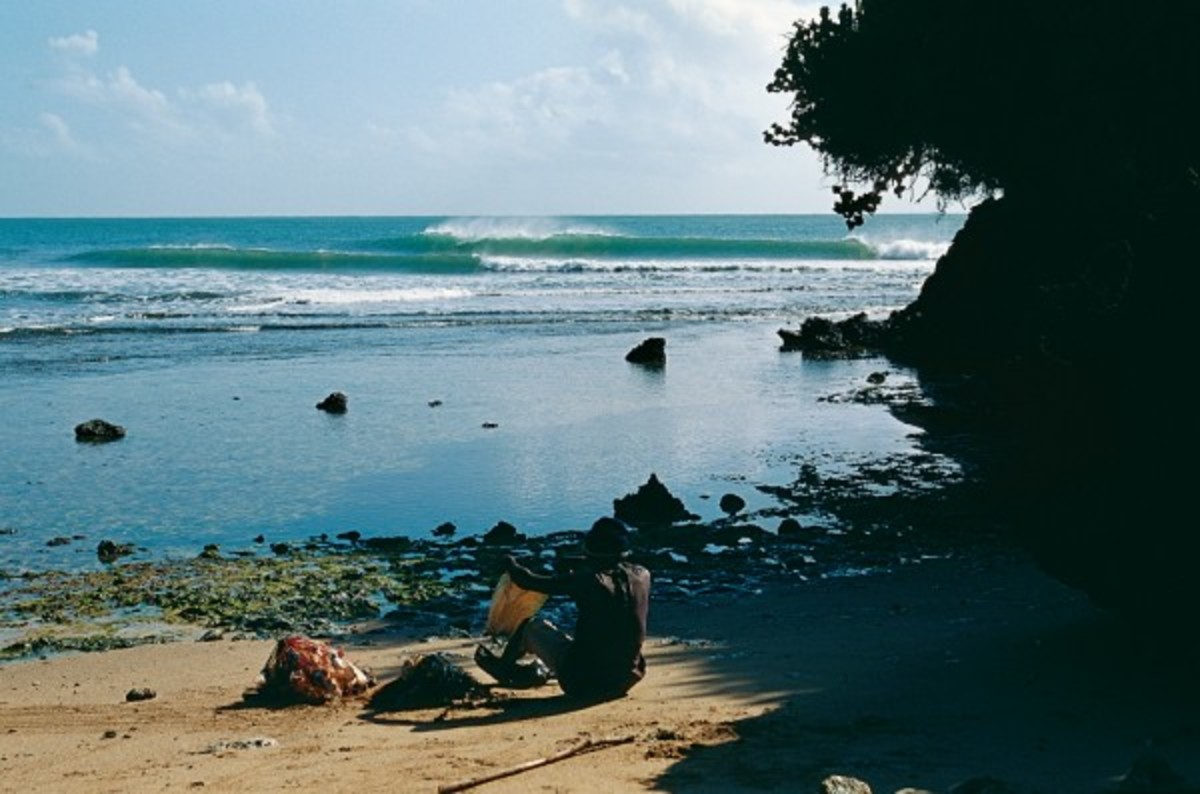 With the right swell sneaking into the fetch of Tanzania's swell window, regular footers just might find some rights long enough to burn their quads.
When: The austral winter (June–September) is really the only season for surf, when the same swells that create epic J-Bay eventually find their way up to Tanzania, albeit smaller and less powerful once they get there. The middle of the Indian Ocean is a decent windswell producer, too, so you can generally count on some sort of surf even if those fabled Roaring Forties groundswells go on holiday.
Why: Because South Africa and Morocco aren't the only countries to surf on the Dark Continent, and because Tanzania is a clean, safe, uncrowded, friendly place with loads of reefs, points, and beachbreaks if you know where you're going (a 4WD comes in handy). Even if you don't, the adventure of Tanzania is well worth every penny it takes to get there—get away from the crowds and explore the Swahili Coast!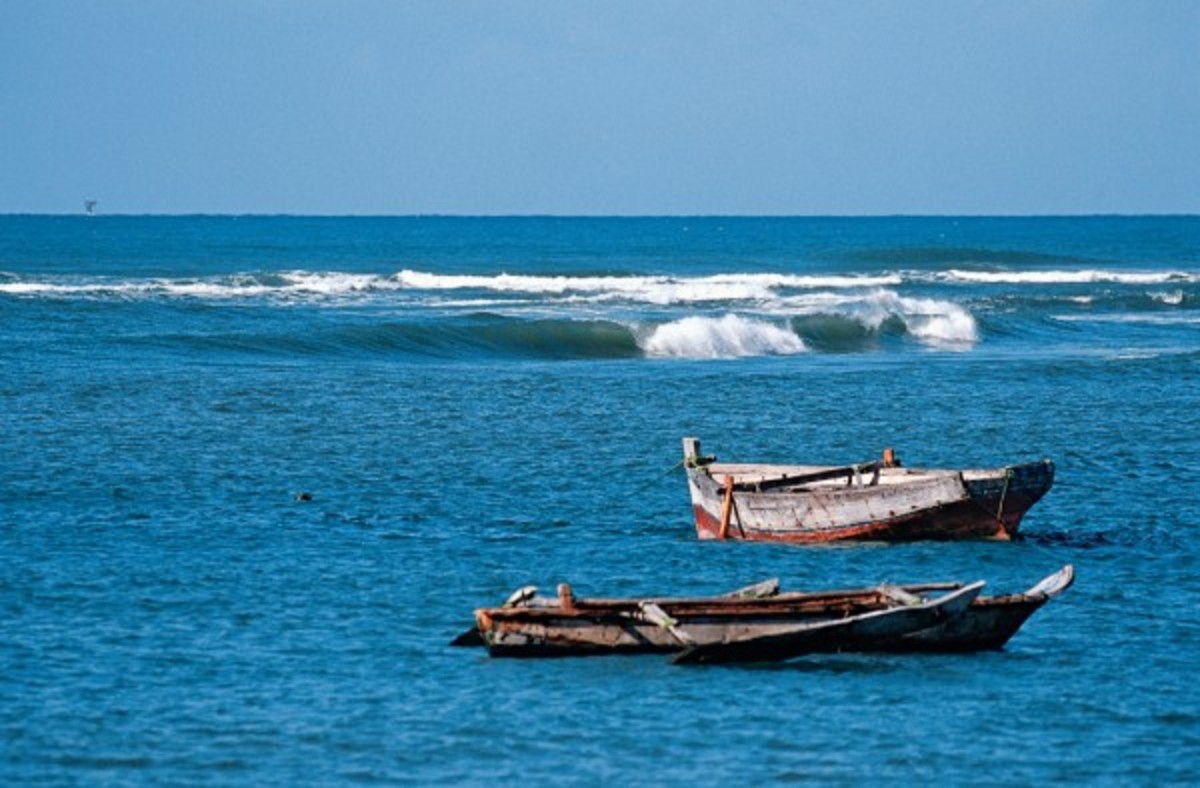 With a little luck you just might find a little barrel or two in Tanzania.
How: Direct international flights to Dar es Salaam (airport code DAR) from the U.S. typically are via London or Johannesburg. Your best bet is to book with South African Airways (flysaa.com) or with Kenya Airways (kenya-airways.com), which fly to Dar from Nairobi via London or Paris. (British Airways was a good choice before they stopped carrying surfboards.) Once in Dar, you'll definitely need a car to get to the surf. If you're planning to just stay in Dar and surf around there, a 4WD isn't necessary, but one is absolutely essential if you're planning to head south of the city.
Places to stay: Beyond Dar, accommodation options thin considerably, narrowed down to high-priced beach resorts and private rental homes. Not far from Dar, though, is Kipepeo Village (kipepeovillage.com, $40–$70), a collection of thatched cottages on a pretty beach that has boats you can hire to get out to the reefs. Ras Kutani (ccafrica.com, $265) is an epic resort right in front of the surf. Otherwise, if you're sticking to Dar, the two best choices for surf proximity are on the Msasani Peninsula: stay at the Q-Bar ([email protected], $15–$75) or the Sea Cliff Hotel (hotelseacliff.com, $130¬$280).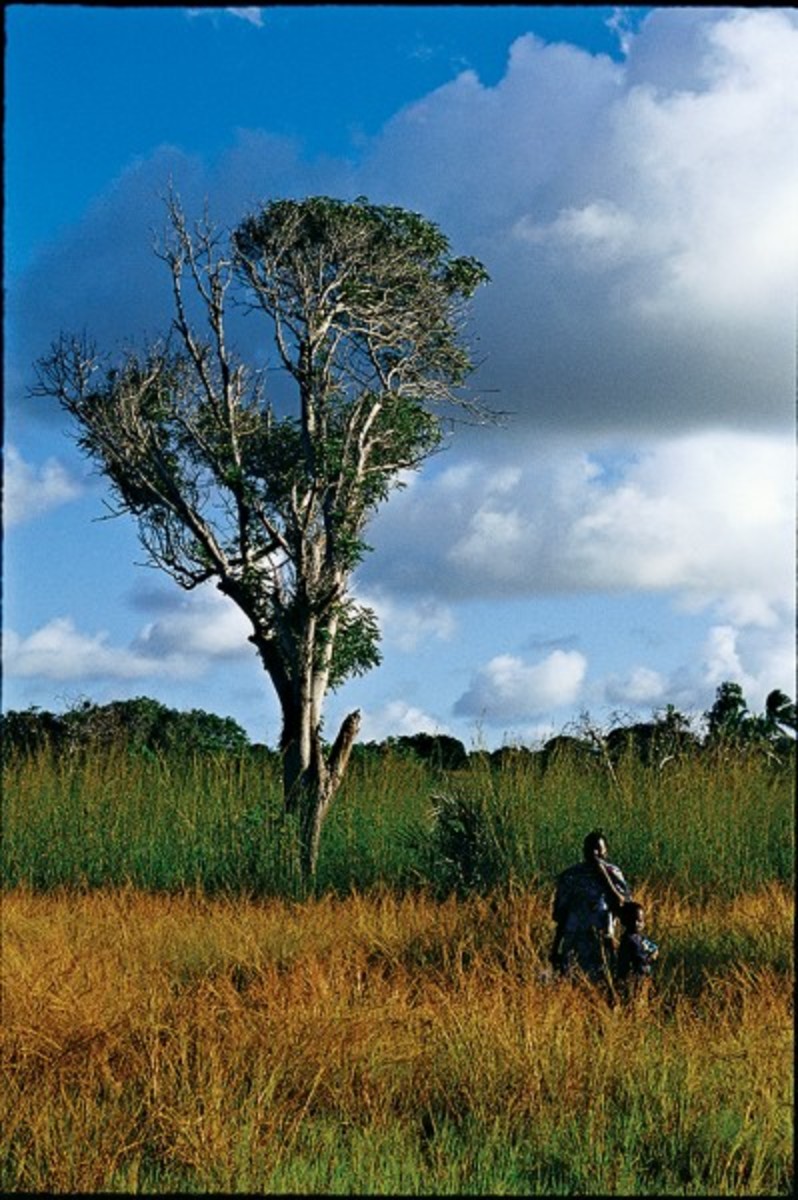 Places to eat: The Msasani Peninsula has a ton of reasonably priced restaurants, particularly at the Msasani Slipway and at Sea Cliff Village, where you'll find everything from Subway to epic Ethiopian food. Greater Dar es Salaam is loaded with eateries to suit any taste and budget. Further afield, you'll need to bring your own food, or try the local grub in a village.
Dudes and babes: There is absolutely no nightlife outside of Dar es Salaam—only villages of mud huts. Therefore, to increase your odds of meeting someone, you'll need to hang in Dar. Check out the Lions Club, California Dreamers, Club Bilicanas, and the New Msasani Club; also decent are the Slipway Pub and the downstairs part of Q-Bar.
Crowd factor: There are only a handful of resident surfers in the entire country, and basically all of them live in Dar, so the few spots on the Msasani Peninsula are where you're likely to surf with anybody. Still, it is possible that on any given day you'll be the only person surfing in Tanzania, especially south of the city, where there are loads of points and reefs.

Stuff to bring: There are no surf shops, so in a word, bring everything. Since the surf is average size, your average shortboard will suffice, and it would be a good idea to bring a fish, egg, or even a longboard if it suits you. Clothes-wise, think tropical Africa: sun hat, light clothing, hiking shoes (some waves require a walk), reef booties, white long-sleeved rashguard, boardshorts. Don't forget the sunblock. A first-aid kit can be useful if you go south of Dar.
If the surf is flat: You can turn your back on the ocean, because Tanzania has some of the world's greatest natural attractions, and a safari is a must. Otherwise, Dar is a cool African city to check out and while away the time. There are lots of shops, live music, and historical buildings, too, so you can't really get bored. If you want to hang at the beach anyway, that's not a bad choice, because wintertime Tanzania is quite pleasant.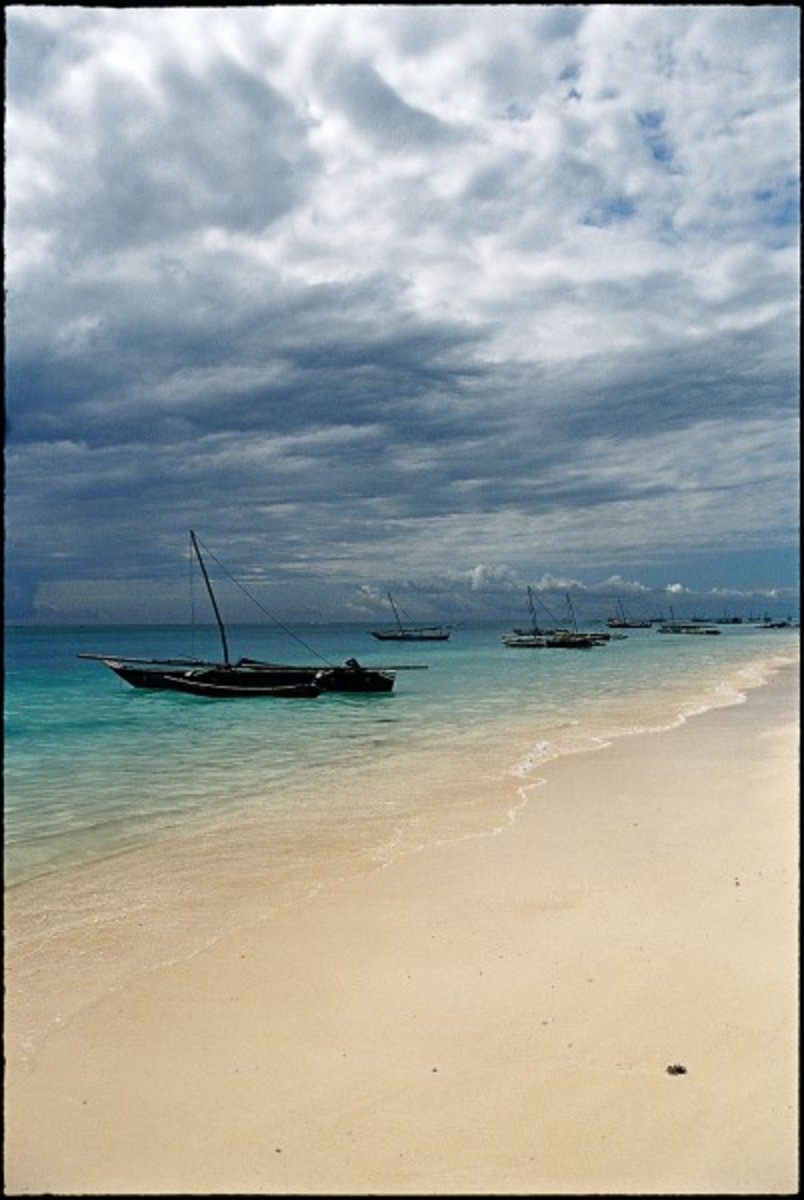 There are some good spots close to Dar es Salaam, although many are accessible only by boat. But don't worry, there's no shortage of skiffs to catch a ride with.
More information: Grab a copy of Lonely Planet's Tanzania (3rd edition, lonelyplanet.com), and while you're at it, buy their Swahili phrasebook—it can be very useful if you're out looking for surf in the bush south of Dar. The Rough Guide To Tanzania and Tanzania: The Bradt Travel Guide are other worthy books. Online, check out tanzaniatouristboard.com and tanzania.go.tz.
For access to exclusive gear videos, celebrity interviews, and more, subscribe on YouTube!