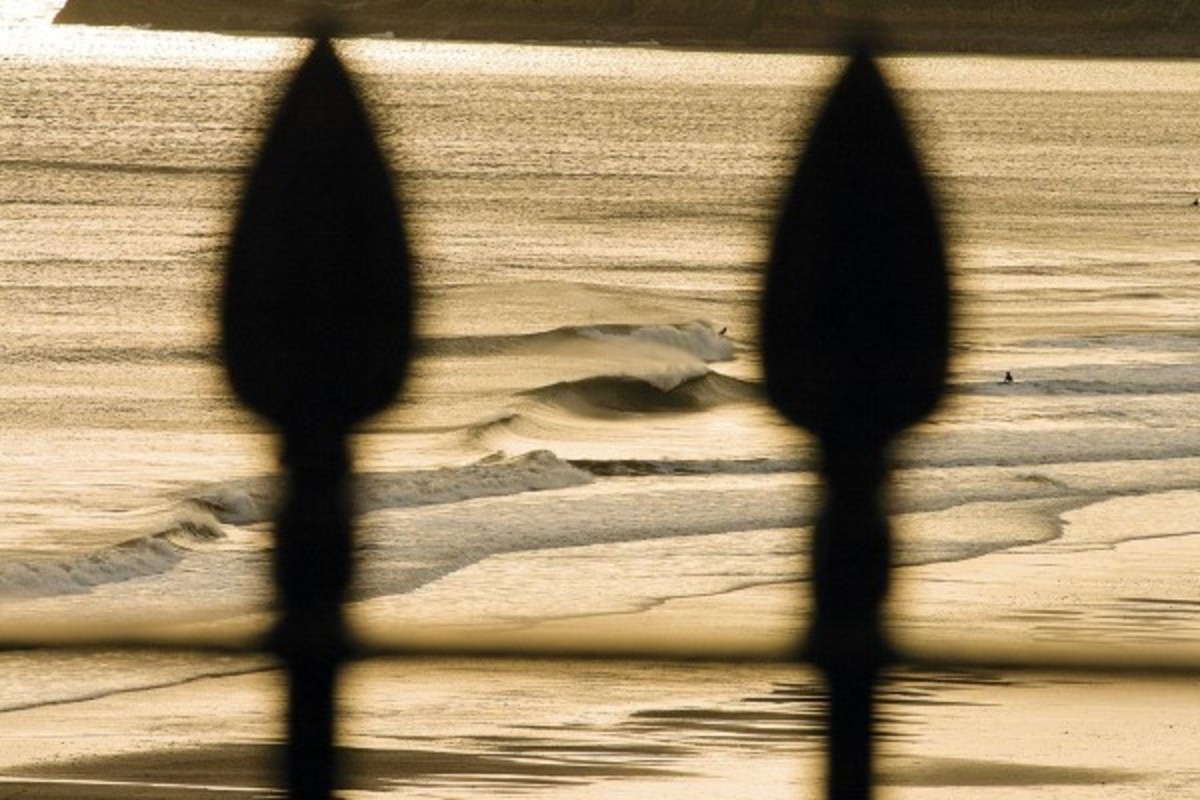 Tracking barrels in the Celtic Sea.
Words by Zach Plopper
Photos by Will Bailey
Where: The country of Wales is located on Great Britain's west coast. It's a peninsula bound by the Bristol Channel to the south, St. George's Channel to the west, the Irish Sea to the north and jolly ol' England to the east. That doesn't make it sound like there is much of a swell window but the southern Welsh coastline is exposed to the same Icelandic low pressure systems that send waves stomping toward Western Europe. The premier surfing in Wales happens south of Ireland's dark shadow, along the Glamorgan and Gower coasts. Llantwit Major and Porthcawl are good places to begin your inquiries as to where the gems await.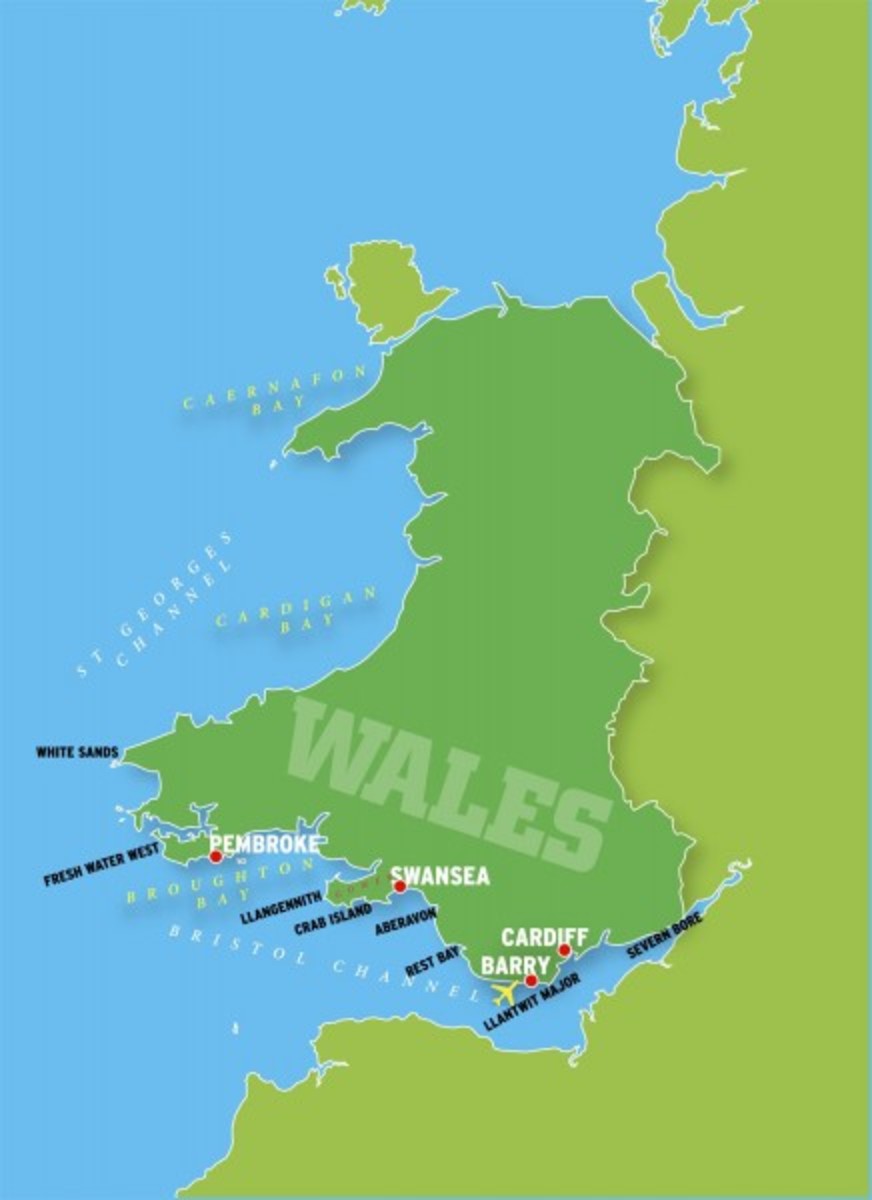 What: Little Wales is about the size of El Salvador but is teeming with history, culture, natural beauty, and waves. Although it gets coupled with England, Wales has a distinct national identity that dates back to the fifth century. The Welsh have their own language that is as obscure looking as Basque (gwasanaethau means roadside services) and is spoken by about twenty percent of the population, mostly in the north. Cardiff is the country's capital and is a vibrant city with plenty of nightlife, historical sites, and all of the amenities of home. Between emerald green pastures and through thorny hedgerows, Wales hides some amazing beachbreaks, reef slabs, river mouths, and points. Yet the tides can make some places unrecognizable and the surf spots are far from obvious, so Wales isn't for the fan of user-friendly surf travel.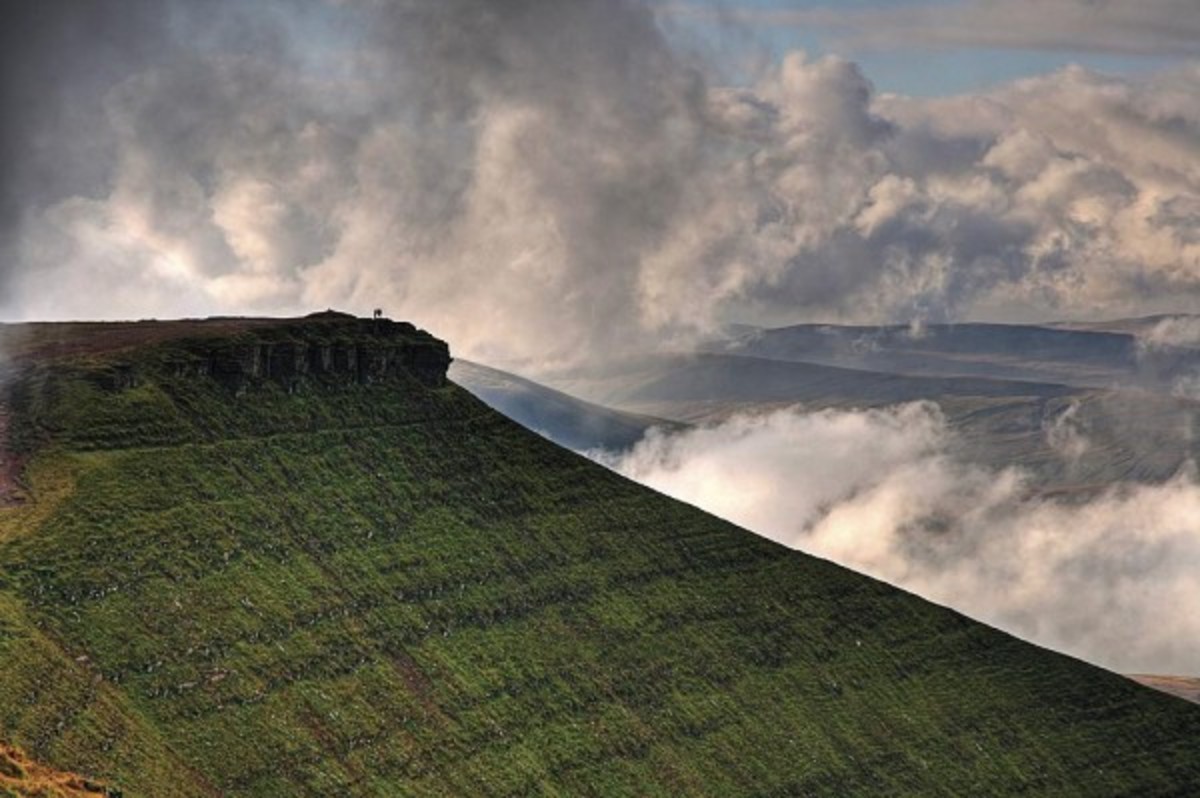 When: As with the rest of Western Europe, fall (September and October) is prime time for waves and weather. The water and air stay relatively mild until November, but a 4/3 and warm clothes should still be on the "to bring" list, even if traveling outside of the winter months.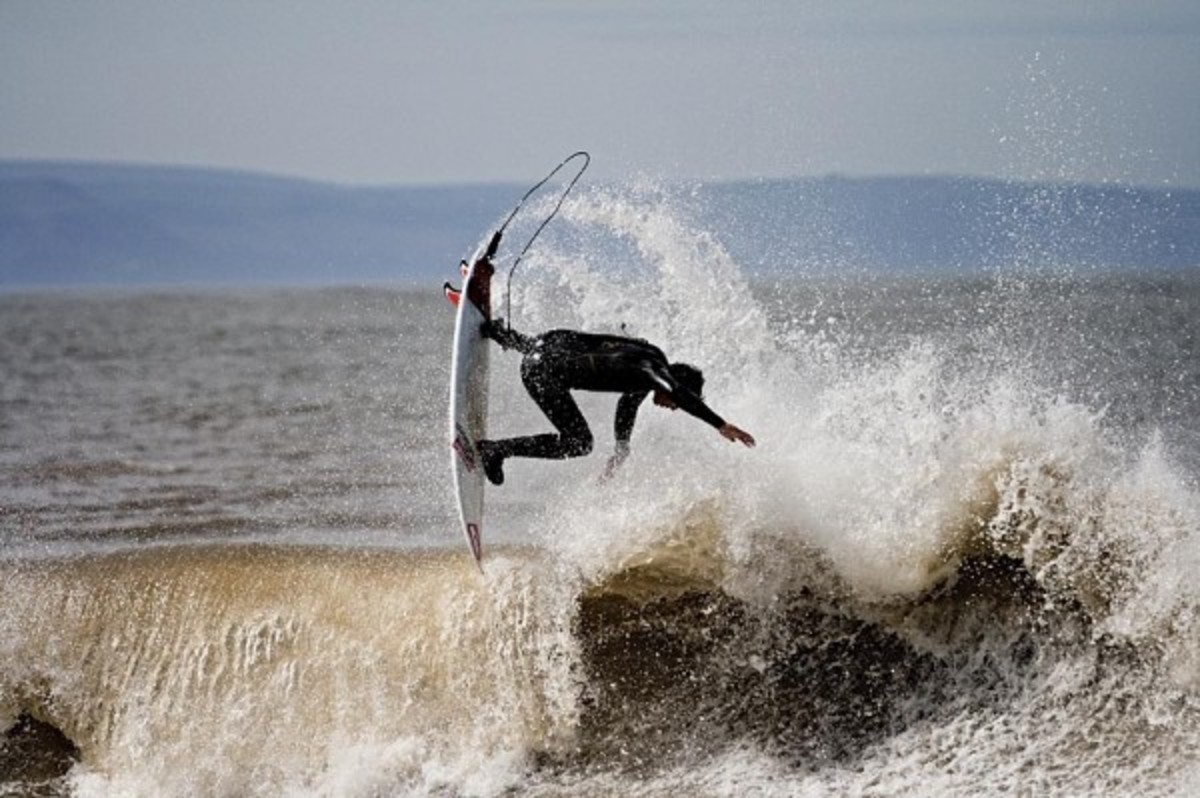 Welsh ripper Nathan Phillips.
Why: Because you like to surf in the rain (although it is not always raining in Wales, there is plenty of it); because you like surfing in the cold (although the white stuff doesn't fall on the coast it does get pretty damn cold. So cold in fact that in the winter the limestone cliffs crack and shoot shards of rock down on the beaches below).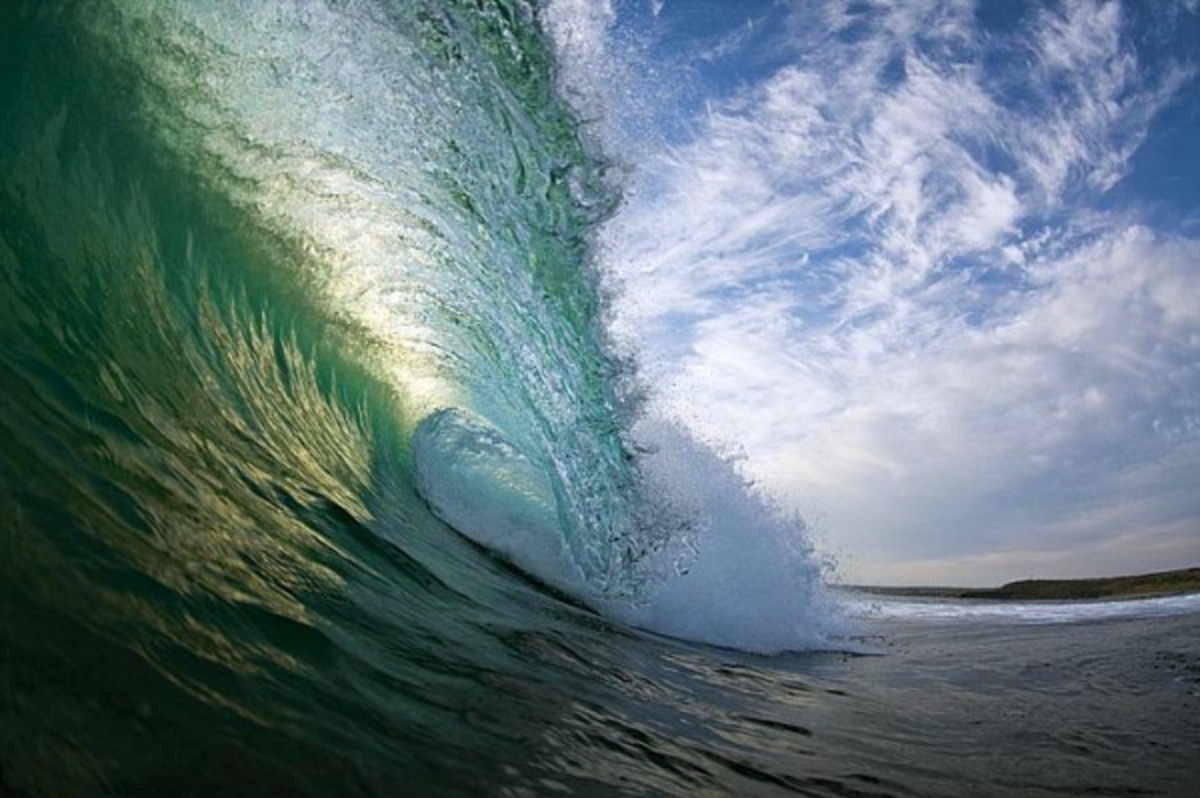 How: Wales can be its own destination, or part of a full Euro tour. London Heathrow is about two hours from Cardiff; from there it's another half hour west until you get to surfable coastline. Flights in September and October from LAX usually run around $800 and about $500 from JFK. It's best to rent a car to explore Wales or latch on to a local. The Welsh are some of the most welcoming people on earth, and you'd be surprised at how many friends you can meet (one of the beauties of traveling in the English speaking world).
Places to stay: This is the land of the bed-and-breakfast (B&B). The standard rate in the off-season (outside of summer) for a room is about £20–25 (about $30 to $40). As implied by the name, breakfast is included.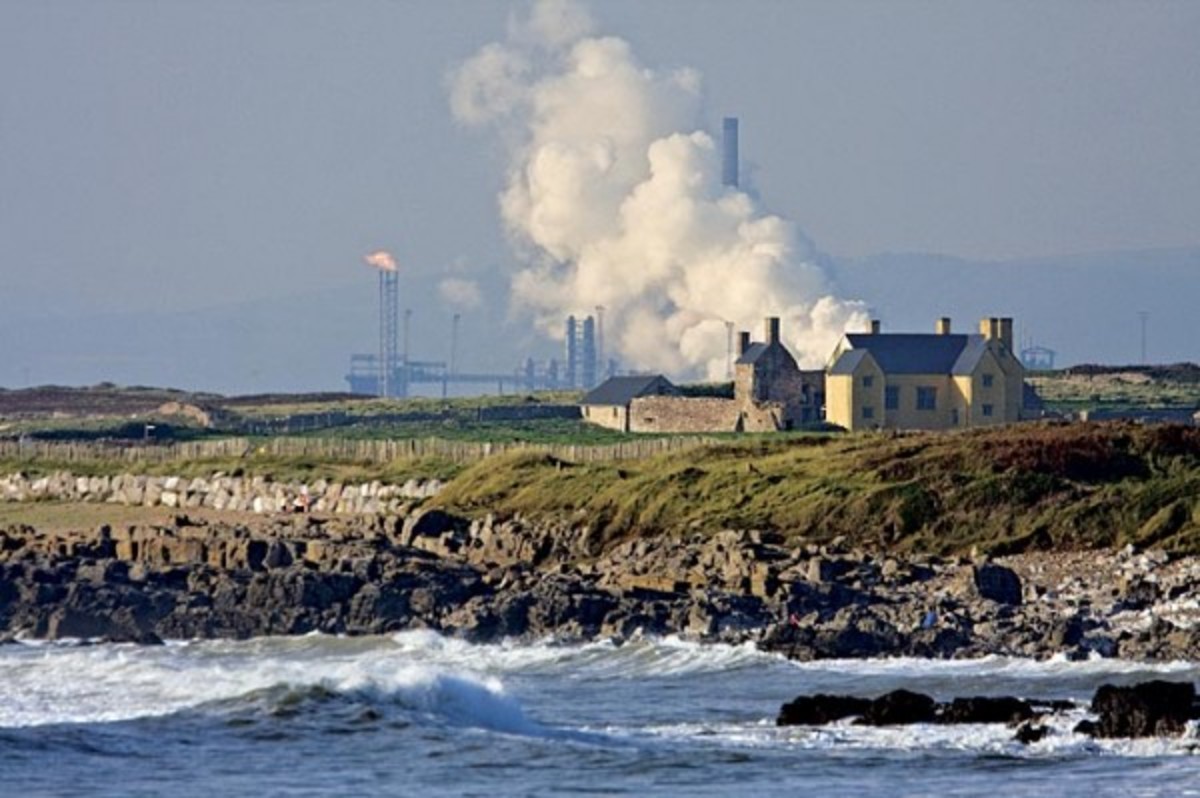 Places to eat: The pub is where you want to go. There you can get all sorts of cuisine, from fish and chips slathered in vinegar to piping hot curry. Kebab shops are the Welsh equivalent of Mexican food joints in California but are usually restricted to a late-night grind after "trying a few." Despite the stigma associated with "British" food, the American surfer will have little trouble adjusting to Welsh grinds.
Dudes and babes: Sticking to the Euro tradition of nocturnal madness, the Welsh can get pretty nuts. If drinking ale or cider in a 700-year-old pub with the local farmers suits your style (I recommend the Ol' Rosie at the Plough and Harrow in Monknash) there is no shortage of fire-lit bars where you can try a few amongst the ghosts of the Middle Ages. If you are looking for the more hardcore nightclub scene, Swansea, Bridgend, and Cardiff will quell all of your nocturnal desires. Expect your tricks from home to work quite well with the Welsh.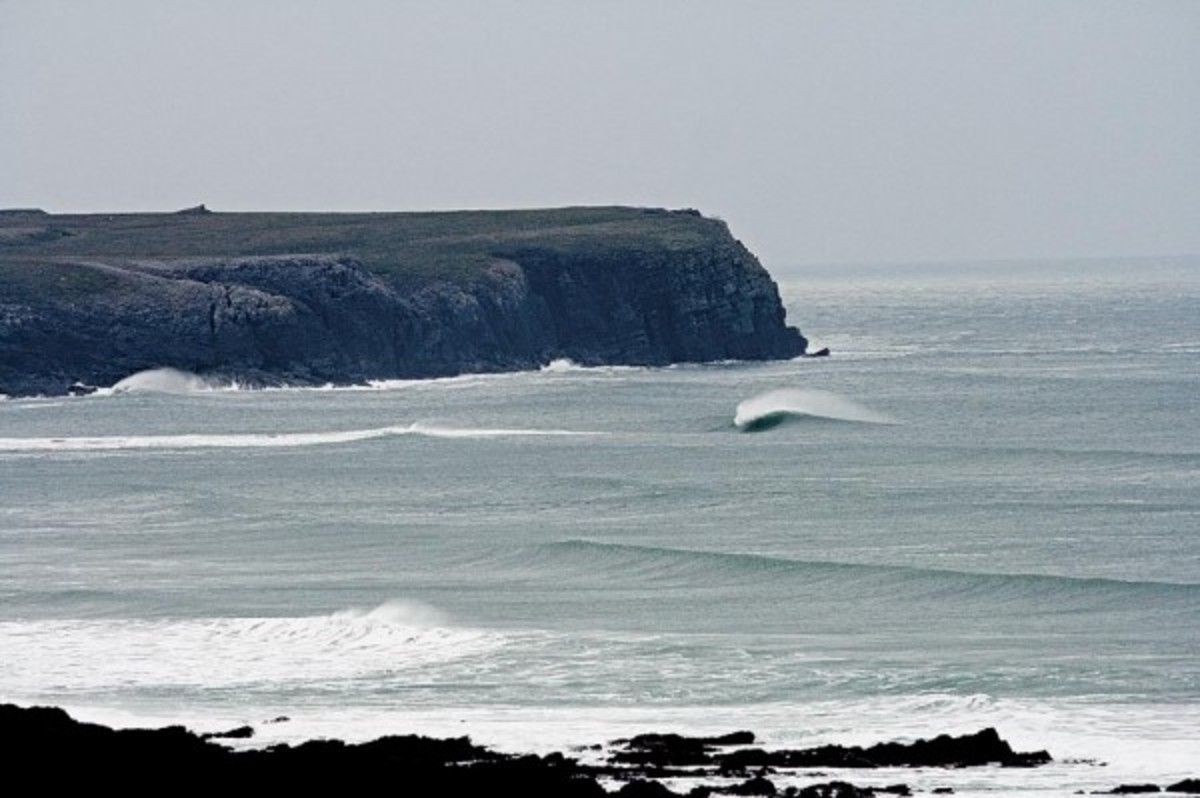 Mysto peaks abound.
Crowd factor: A sunny weekend in some Welsh seaside towns can resemble Main Street in Huntington Beach. But, the sun doesn't shine that often, meaning you may be begging for a surf buddy a lot of the time. Don't be fooled by a packed lineup where the waves are subpar. There are spots so secret in Wales that the locals don't even know where they are. Be creative and remember the half-mile tidal swings and you may be getting shacked with no one in sight.
Stuff to bring: Your warmest clothes and some that'll keep you dry, a thick wetty and boots, all of your surf essentials (there are a few surf shops, Point Skate in Llantwit Major being the most equipped), patience and good cheer. If you are going to Wales in the winter you better pack the hood and gloves, an extra liver, and a really long book.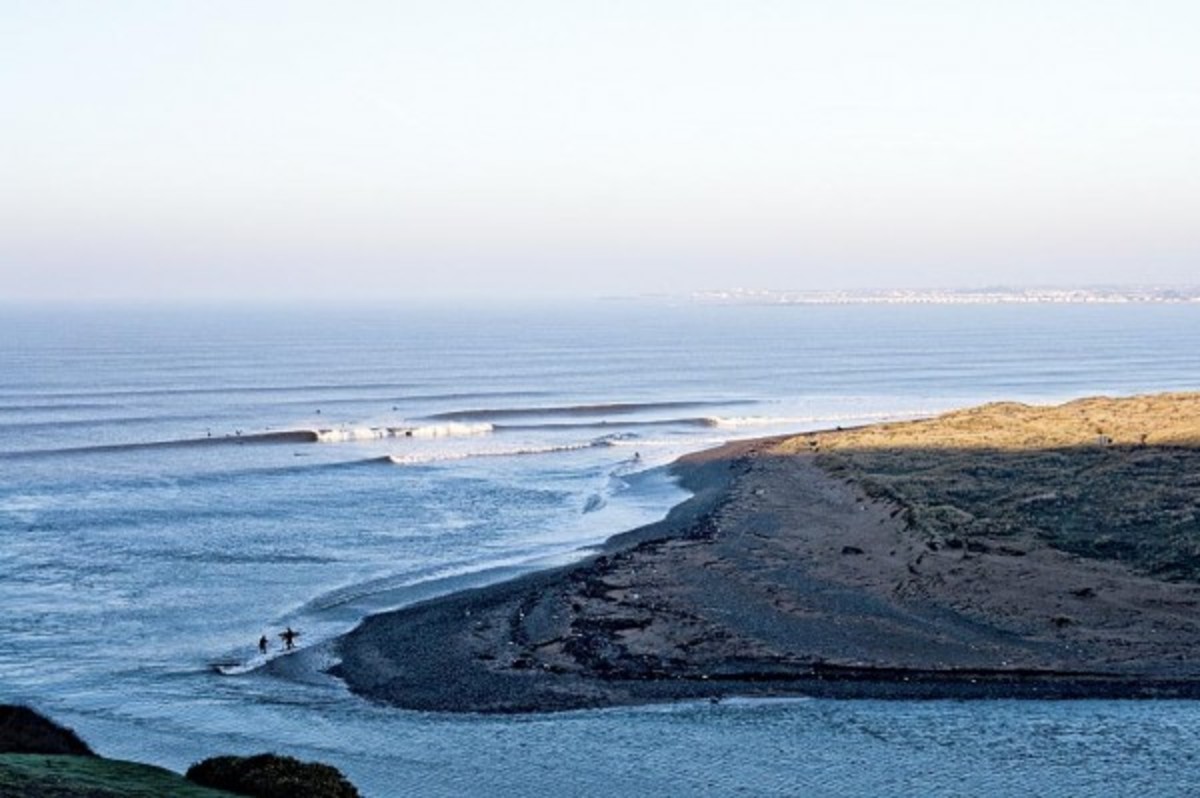 If you see waves, suit up immediately, because the tides can move off a sandbar in minutes.
If the surf is flat: Even if the waves were pumping all morning they may likely disappear by afternoon as the tide drops and the entire Bristol Channel drains out to sea (the Severn Bore is a few miles upstream). Therefore, it's important to have some backup options for entertainment. There are ancient castles and churches around every bend, the largest and most visited is Cardiff Castle (in Cardiff), which supposedly began as a Roman fort in 55 A.D. If the flat spell is prolonged, you can head north into the depths of Wales where English is not the first language. There you'll find Mt. Snowdon, the highest point in Great Britain south of Scotland, where according to British mythology, King Arthur slew an ogre and buried him. Also remember that most of southern England is at your disposal, so a jaunt to London or Newquay is not out of the question.
More information: There are heaps of travel books on Wales; The Rough Guide is preferred by most travel enthusiasts. The Stormrider's Guide To Europe is always a safe bet to accompany you on your surf journeys. The locals will always be your best resource. They know where to find the best pint, the oldest castle, and the slabbiest slab. Remember to follow up your conversation with a "cheers mate" and suggest, "trying a few" sometime. Also remember they drive on the left, they are not English, and a £5 kebab is expensive.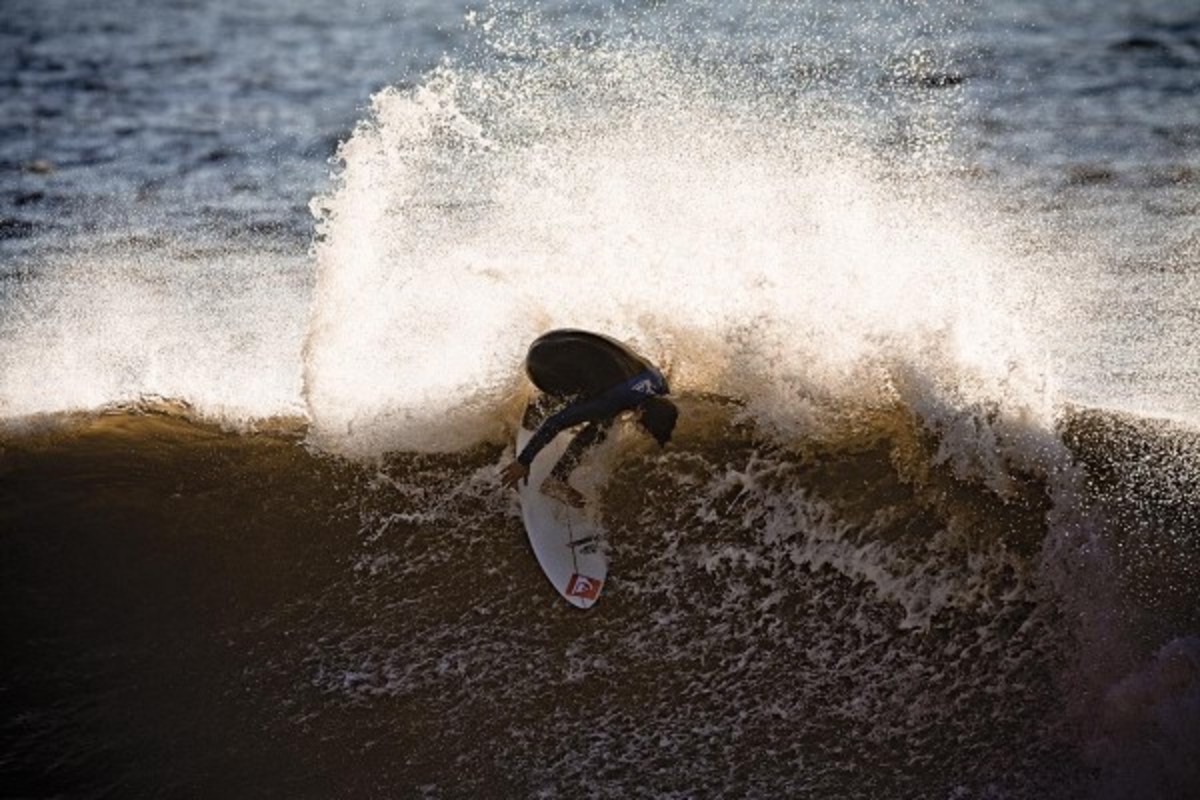 Mark Vaughan "tries a few" lip blasts on one of the better days of the year.
For access to exclusive gear videos, celebrity interviews, and more, subscribe on YouTube!