Californians hoping for an end to the drought might soon be hoping for a return to dry weather if the developing El Niño delivers as much rain and creates as much flooding as some believe it might.
"This definitely has the potential of being the Godzilla El Niño," Bill Patzert, a climatologist with NASA's Jet Propulsion Laboratory, told the Los Angeles Times.
NASA models suggest it could become the strongest El Niño on record, and illustrate that it's already stronger than the 1997-98 El Niño was at this time of year.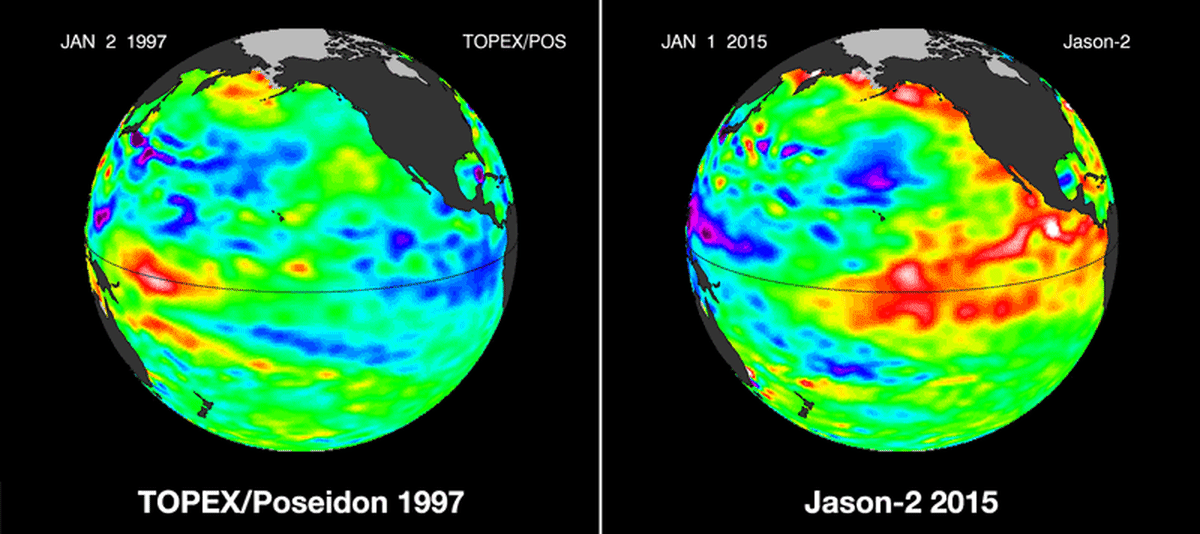 El Niño refers to the warming of equatorial Pacific surface temperatures. If an El Niño is strong enough, it can alter weather patterns and bring rain and flooding to California. (It can also create dry conditions elsewhere in the world, including the Pacific Northwest.)
RELATED: What a prolonged El Niño means for action sports
The 1997-98 El Niño was the most powerful on record. As a result, the jet stream from the north shifted to the south, and the subtropical jet stream shifted to the north. California received a long series of storms that caused flooding and mudslides, covered the mountains with dozens of feet of snow and, ultimately, refilled most of the state's reservoirs.
Downtown Los Angeles received nearly a year's worth of rain in February alone, the L.A. Times reports. Some areas in the Sierra Nevada mountains received more than 30 feet of snow for the season.
During the 1997-98 El Niño, surface temperatures in the equatorial Pacific in early August were 3.2 degrees Fahrenheit above normal across the eastern Pacific. On Aug. 5 this year, temperatures were 3.4 degrees Fahrenheit above normal, according to the Climate Prediction Center.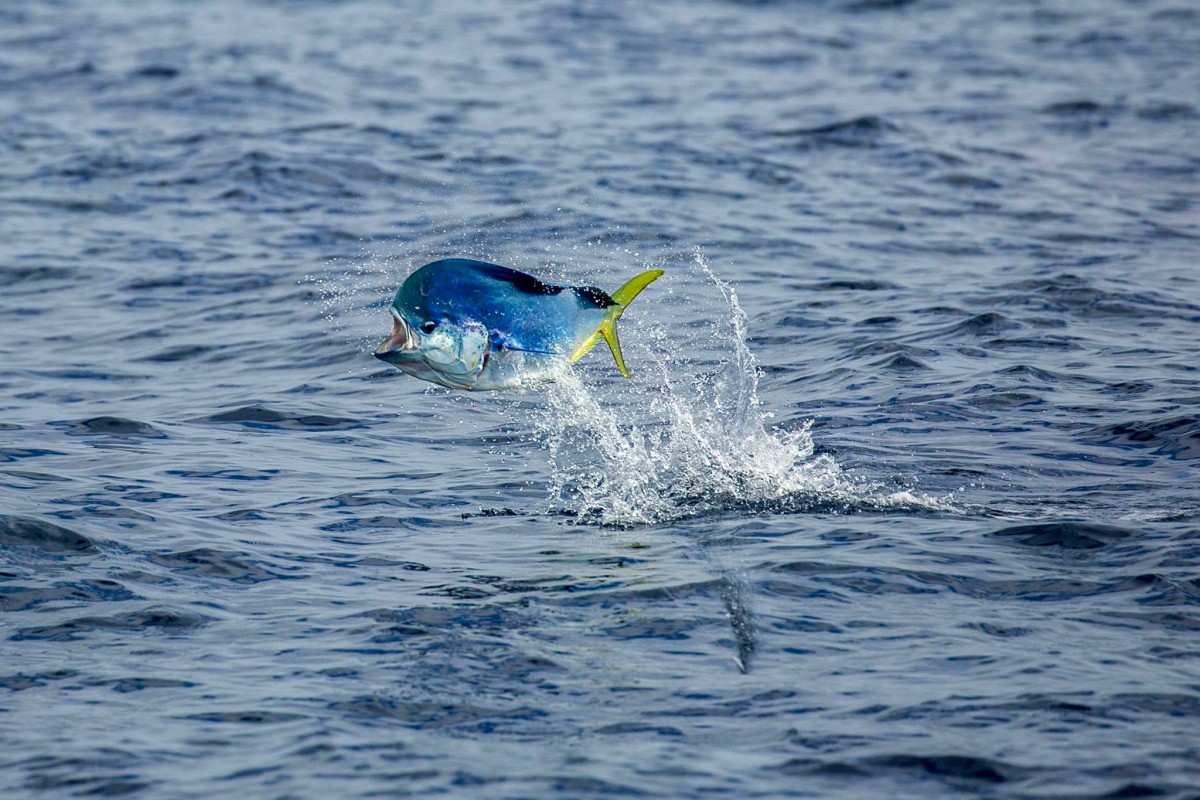 Ocean temperatures off California are already abnormally high–up to 75 degrees in some offshore areas–thanks mostly to another phenomenon referred to by scientists as the warm "blob," which became evident last spring and summer.
The blob was created by a lack of prevailing southwesterly winds along Baja California and Southern California. Those winds typically create an upwelling of colder water from far beneath the surface, keeping surface temperatures down.
The blob spanned as far north as Alaska and lured tropical and semi-tropical species of fish and mammals into the region.
These included blue marlin, mahi-mahi, wahoo, and yellowfin tuna, hammerhead sharks, pilot whales, Bryde's whales, and false killer whales.
Tuna and mahi-mahi are presently teeming off Southern California, to the delight of anglers, who are wondering how the new El Niño will further enhance fishing prospects.
The Climate Prediction Center states that there's a 90 percent chance that El Niño will continue through the 2015-16 winter, and an 85 percent chance it will last into spring.
As for this event serving as a drought buster, assuming it will deliver a wet winter, it could depend on how much precipitation comes in the form of rain and snow. But even if snow levels are low enough to blanket California's mountains, it does not mean the following years would not become dry again.
More from GrindTV
How to take the ultimate outdoor selfie
Great white attacks leave Gold Coast surfers calling for shark cull
For access to exclusive gear videos, celebrity interviews, and more, subscribe on YouTube!