By: Eugene Buchanan
For some, running tall waterfalls has become the Holy Grail of whitewater kayaking. But for a successful descent to count, among both peers and any world record claims, the kayaker has to stay in his or her boat after the plunge. While swimming doesn't diminish the size of one's cajones, it does place an asterisk next to its listing in local lore. That said, the following are the largest drops of note we could find recently where the paddler stayed in his boat.
Aniol Serrasolses, 100-foot Salto de la Puma, Chile
Up and coming Spanish kayaker Aniol Serrasolses made the first and only descent of this 100-footer in Chile's Lake District in 2012, cementing his stripes as one of the world's top waterfall kayakers. "It's the most technical 100-plus footer ever run," says paddling partner Evan Garcia, adding that he later upped the ante in Norway by throwing freestyle tricks off some of the world's rowdiest drops. "Aniol is the world's most progressive paddler. Period." Adds Serrasolses: "I've always loved the sensation of falling. I love it when you commit, get in your boat, paddle toward the drop, and reach the point where there's no turning back. Then you're flying and nothing else in the world matters—everything happens fast, but the two or three seconds in the air are the most incredible sensation I've ever felt."
Ben Stookesberry/Rafa Ortiz, 102-foot Anaconda Falls, Goiás, Brazil
In February of 2009, Ben Stookesberry dropped 102-foot Anaconda Falls in Brazil, plunging 10 stories alongside more than 5,000 cfs of south-of-the-equator water. Shortly later, Rafa Ortiz made an even cleaner descent of the drop. Ortiz's run, says Jackson Kayak paddler Stookesberry, "is a testament not only to skill and incredible mentality, but also to the one-of-a-kind versatility and structural integrity" of the Jackson Kayak Hero kayak. Along for the ride setting up safety were Jesse Coombs, Chris Korbulic and Pedro Oliva. Footage can be found on Stookesberry's Hotel Charley 4.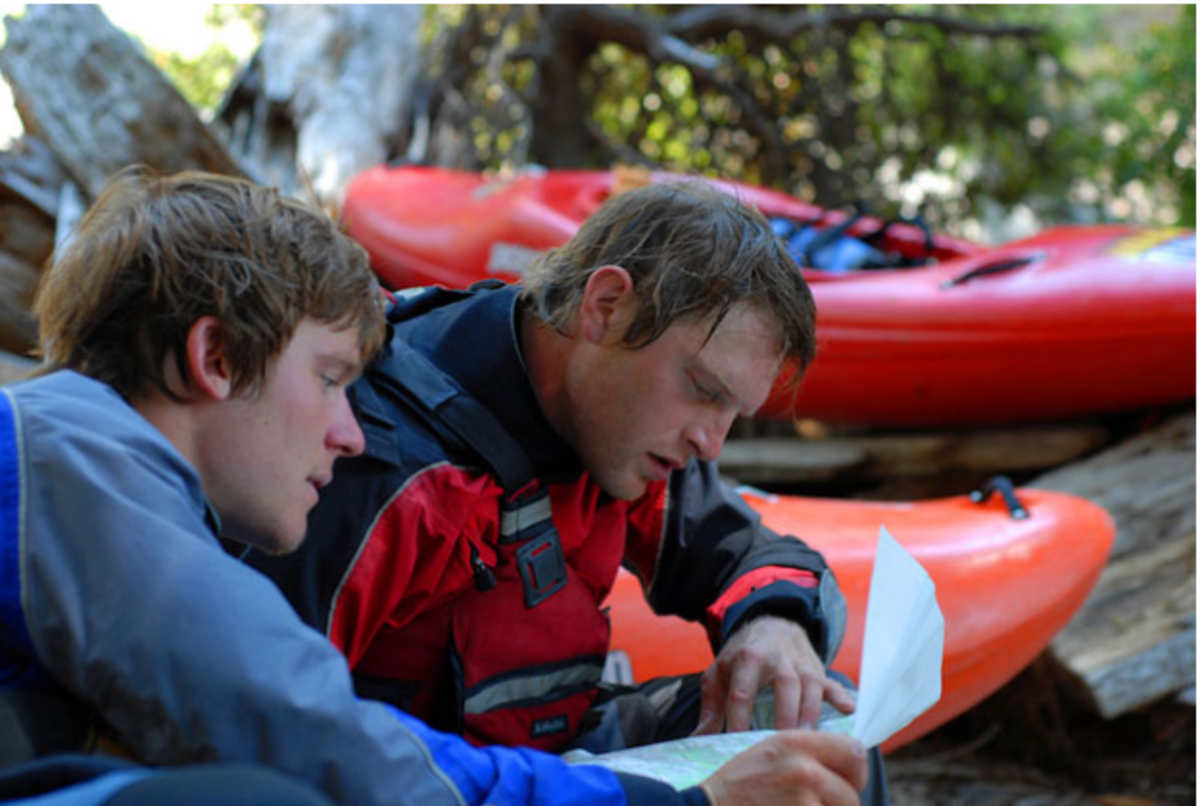 Ed Lucero, 105.5-foot Alexandra Falls, Northwest Territories, Canada
In 2004, extreme paddler Ed Lucero careened off Canada's 105.5-foot Alexandra Falls, putting him in the catbird's seat of big waterfall drops. "I wanted to push my limits," he said in an interview with Wetdawg.com afterward. "It felt like the right time and place. I wanted to make a visual statement on overcoming fear." That he did and then some, changing the game in the process. "I was reacting as I sped up," he said. "My attention was very focused on the moment. I had time to think on the way down, and I remember waiting for impact. Then I felt a shock wave bell ring. I saw stars and heard a loud tone.I'm glad to have the memory and smile, but I don't think I'd risk another impact like that." Others would, with subsequent descents of the drop by Tyler Bradt and Rush Sturges.
Paul Gamache, 108-foot Cascade Falls, British Columbia
Arriving at the drop the day before, Cody Howard and Paul Gamache spent a full day rappelling, scouting and ghost running 108′ 2″ Cascade Falls in British Columbia. The next day, Nov. 22, 2008, with Washington's Ryan Bradley helping with safety, Gamache hopped in his boat and got belayed down in his boat into the undercut holding tank right above the lip. After bobbing there for a terrifying five minutes waiting for safety to be set, he plunged off the falls, rolling up at the bottom with everything intact. The falls were later surveyed by a geo-tech engineering firm, confirming their height at 108′ 2″, a new world record at the time.
Pedro Oliva/Chris Korbulic, 120-foot Rainbow Falls, Big Island, Hawaii
Ever since kayakers first started running big waterfalls they've dreamed about doing it in Hawaii. But rivers there rise and fall quickly, with some places receiving more than 400 inches of rain annually, which careens off the volcanic terrain. The stars aligned in February 2013. "We got lucky on this one," says Stookesberry, on hand to film and set safety. "When we arrived at Rainbow Falls on February 5 it was nearly dry. But after a night of heavy showers, the river was raging at over1,500 cfs. That's when Pedro got that old look in his eye." After a few hours scouting with the water level rapidly dropping, Oliva made the first descent, ejecting unharmed out of his boat at the base of the falls. After Oliva opened up the line, Korbulic followed suit, throwing his paddle halfway through the descent.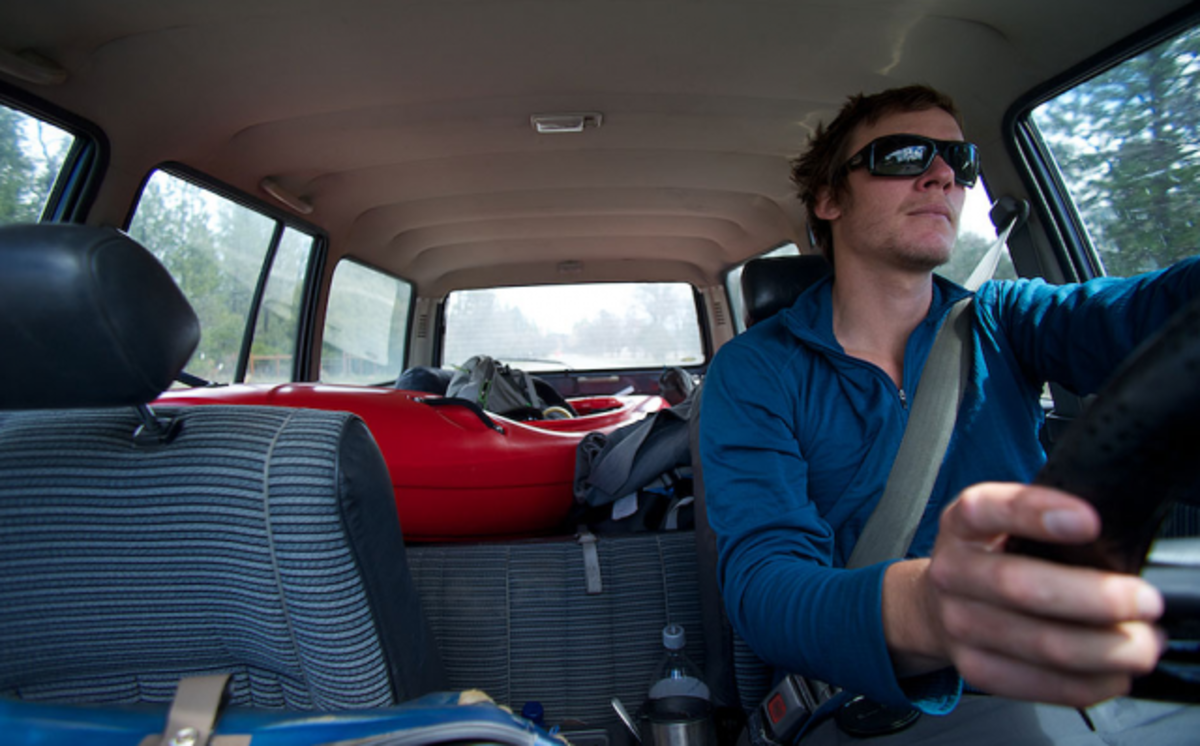 Pedro Oliva, 128-foot Salto Belo, Mato Grosso, Brazil
In February 2009 at the end of a two-month kayaking expedition through Mato Grosso, Brazil, Pedro Oliva notched a 128-foot behemoth known as Salto Belo. At the time, the world record descent belonged to Paul Gamache for his 108-foot run of Canada's Cascade Falls. Pedro's plunge upped the game. "When Pedro flew off Salto Belo, breaking the existing record by over 20 feet, I'm positive that Tyler Bradt's plan to run Palouse was set in overdrive," says Ben Stookesberry, who was on hand to set safety with Chris Korbulic. Stookesberry describes Oliva disappearing at the base of the falls for 50 seconds. "During that time we feared the worst and scrambled to put our rescue plan into action," he says. "But just then Pedro came walking out from behind the falls with his boat and without a scratch, claiming to have hand-rolled up when he washed up behind the falls. However unlikely that may seem after his over rotation, it seems less likely to me that he'd be able to drain his boat that was not missing a single pad or his water bottle and walk it 100 yards over slippery rocks from behind the falls within 50 seconds if he had been ejected."
Rafa Ortiz, 128.6-foot Big Banana, Rio Alseseca, Mexico
In October 2010, Mexico's Rafa Ortiz styled a first descent of a run he had been eyeing for four years and which still clocks in as the second-highest waterfall ever run: 128.6-foot Big Banana on Mexico's Rio Alseseca. "You have three seconds of freefall to get your bow down so you can walk again in your life," he says. "You can't just let yourself go—you have to get your bow down." He made the drop with an all-star crew of international boaters running safety, rappelling 100 feet to scout the drop's entrance the day before. The next day he nailed it, losing his paddle on impact. "I tried a couple of hand rolls but got pushed up against the left wall," he says. "Evan Garcia gave me a little Hand of God rescue, and I came up all bloody. I hit my head on the cockpit rim."Shortly later, Aniol Serrasolses and Galen Volckausen also ran the drop. Ortiz and photographer Lucas Gilman later appeared live on MSNBC to discuss the milestone.
Tyler Bradt, 189-foot Palouse Falls, Washington
In April of 2009, Tyler Bradt shattered the world waterfall record with his huck off Washington's 186-foot Palouse Falls., complete with a full team offering back-up support. "The team made it all happen," says Bradt. "There's no way I could have done it without them. Everyone played a critical role." Adds teammber Rush Sturges: "I began to panic after he didn't surface for about seven seconds and was astonished to see him emerge from the mist in his boat." Note: In 2012, Mexico's Rafa Ortiz ran the same falls, but swam upon landing, nullifying it as tying the official record.
The article was originally published on Canoe & Kayak
For access to exclusive gear videos, celebrity interviews, and more, subscribe on YouTube!