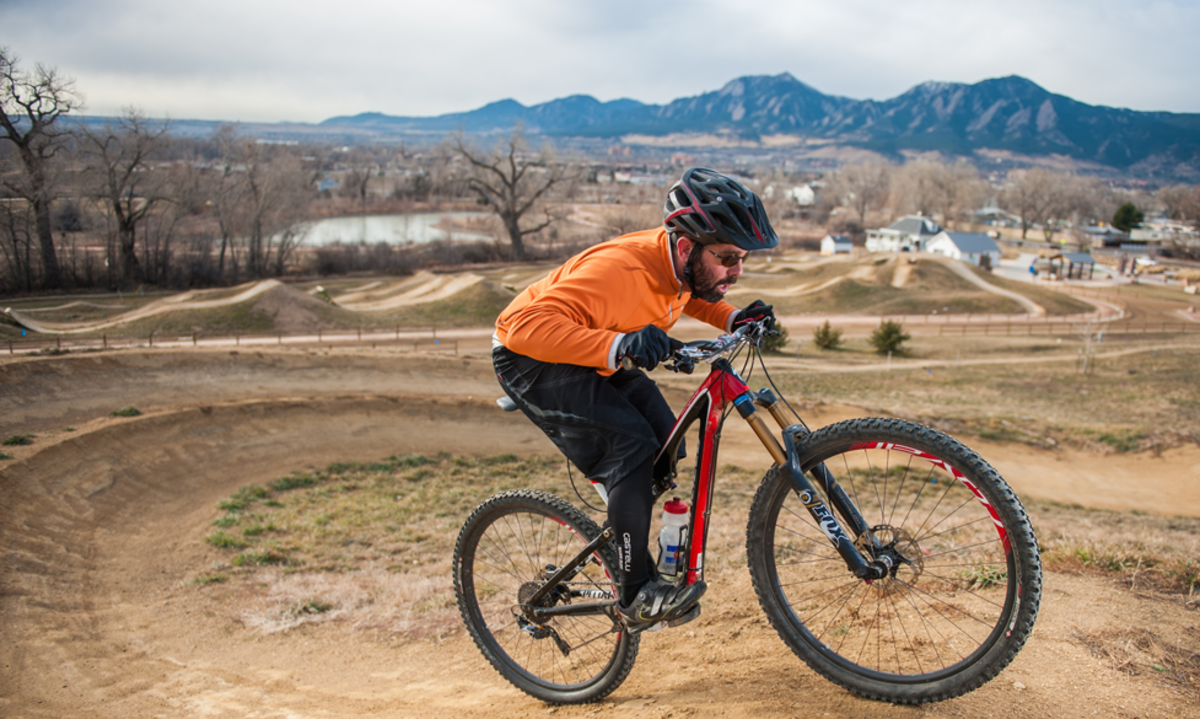 The slower you can maneuver your bike, the better you'll get at riding it.
Counterintuitive, I know. In most action-oriented, adrenaline-upping activities, the way to get better is to go faster, bigger, longer and more aggressive, right?
Wrong, according to Boulder, Colorado-based mountain bike skills author and instructor Lee McCormack, who works with beginner riders to world-champion mountain bikers.
"It's not about buying a better bike or going bigger and bigger until you get hurt, because you are eventually going to get f–ked up. I see it every day at the bike park," he told GrindTV. "It's about building speed over time."
And guess how that starts, ladies and gents? S-L-O-W. "To learn the fundamental movement patterns of your sport, you will gain a deeper mastery when you start slow, being super aware of what your body is doing," McCormack says.
In mountain biking, that translates to knowing what your hips and core are doing — and how they work together over the bike to create control, both in uphill and downhill off-road riding.
"Especially dudes, they have no idea what their bodies are doing on the bike," says McCormack, who works with males and females of all ages to build the right functional muscles and understand the "ready" position balance over the bike, which shifts power to the big glute muscles rather than the quads.
The result, he says, is achieving the ultimate "flow" state, where the body melts into the bike.
"When you're out shredding on snow, water or dirt, you have to program clean, badass, masterful movement into the bottom of your brain," he says. "When you are in the flow state, hauling downhill, with stuff coming at you so fast, your 'lizard' [brain] has to have good data and good habits so it just pulls those tools out when you need them."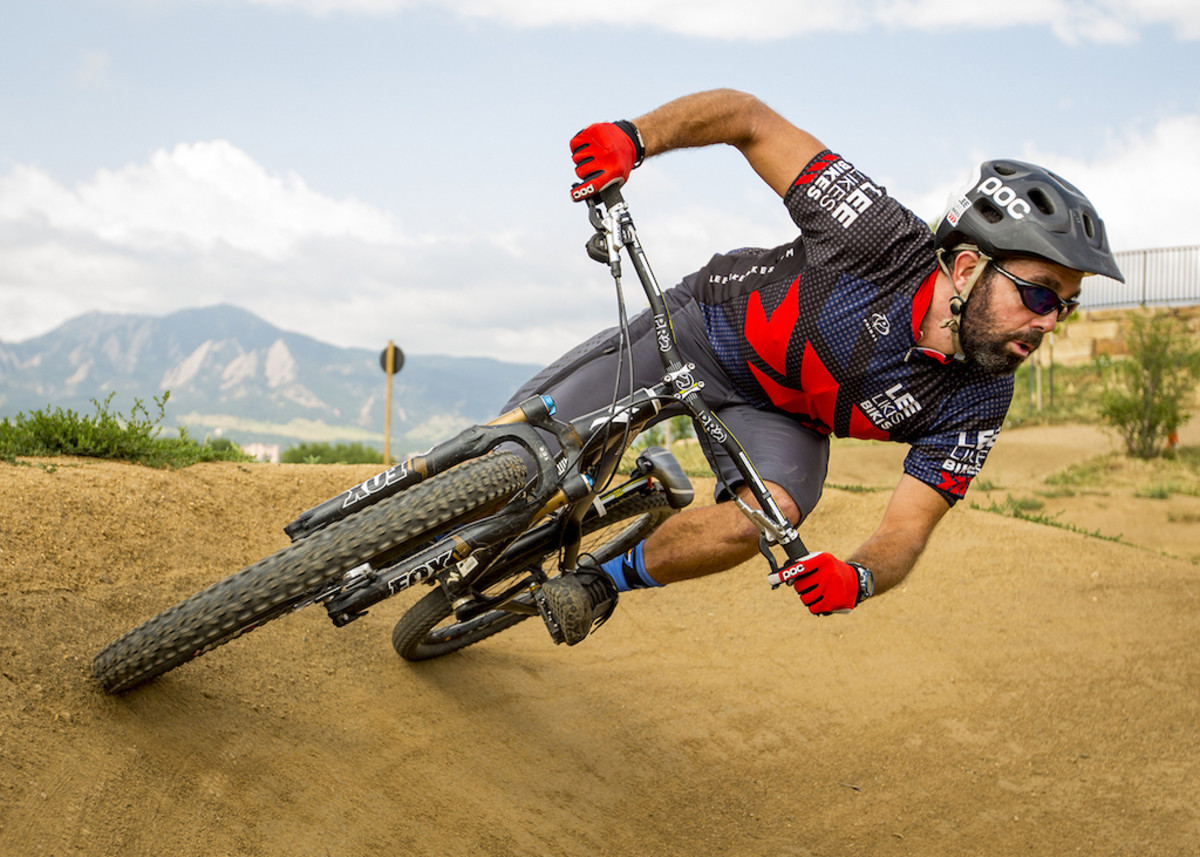 And training the lizard takes practice. Too many times, our fancy bikes save us, according to McCormack, until we go from the small to the medium to the large jump and eventually "break our faces." To prevent this, McCormack teaches mastering the hip hinge, or the way human hips should subtly pivot over the bike frame.
Understanding how to use the hips on a mountain bike does not always come naturally, especially for guys. "I get these big-armed, tattooed guys who just don't know how to use their core," he says. "Then I'll get a woman who has never ridden, who does Pilates, and maybe did some gymnastics as a kid, and those chicks can rip because their hips are open," he says.
One of the easiest ways to build strength in just the right place for hip hinging is through the deadlift. Crossfitters will know this one by heart, but for other athletes, this can be an intimidating weight-training movement.
However, the point is not about how heavy you can go, but how slowly and perfectly you can perform the deadlift — and then practicing it in everyday life until it's second nature on the bike. Chair pose in yoga also engages the same muscles. Pilates, which works both hips and the core, is another complementary practice for mountain biking.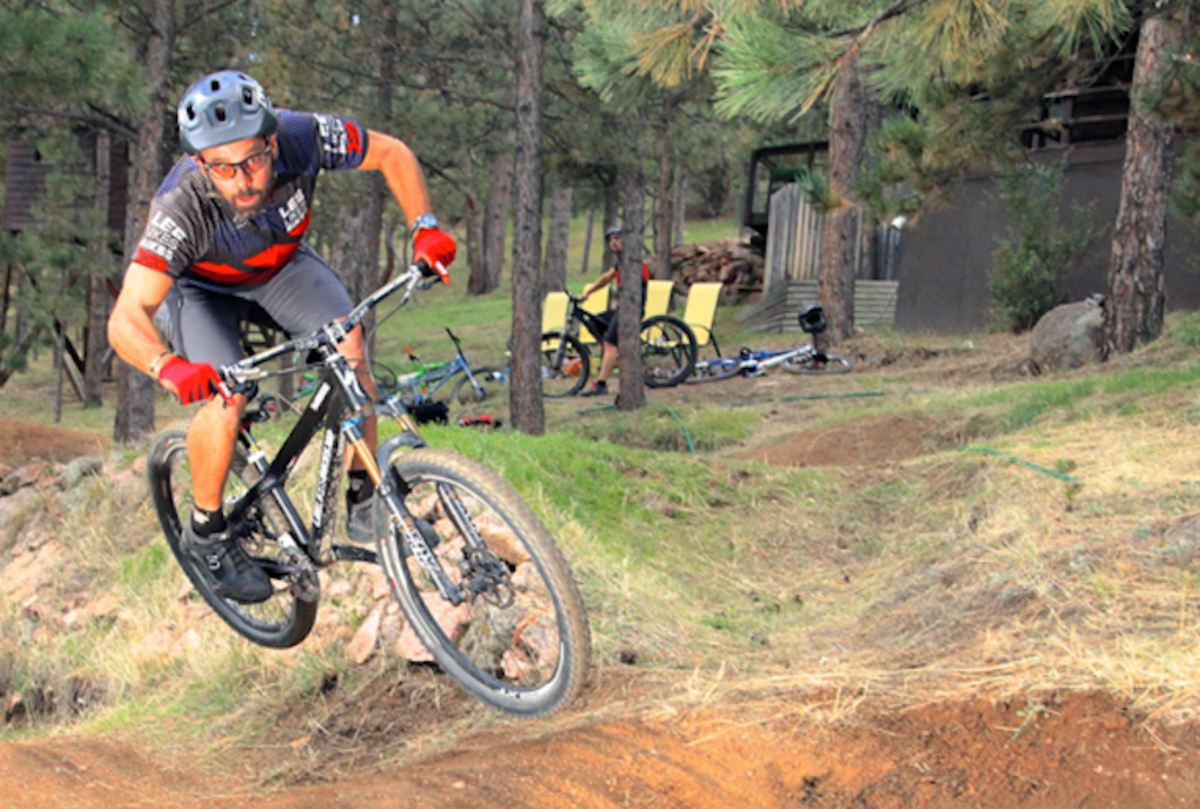 McCormack explains every movement on the bike — pedaling up a hill, sprinting, wheelie dropping, running up a ledge, as well as non-pedaling movements like pumping, manualing, hopping and jumping — as all coming from driving your hips forward.
"You also use the same movement when you corner, using turns to generate power, not just surviving them," he says. McCormack points to one example: After training a rider for one hour in this movement exclusively, his 50-year-old student increased power output (recorded in watts) by 60 percent "without trying any harder."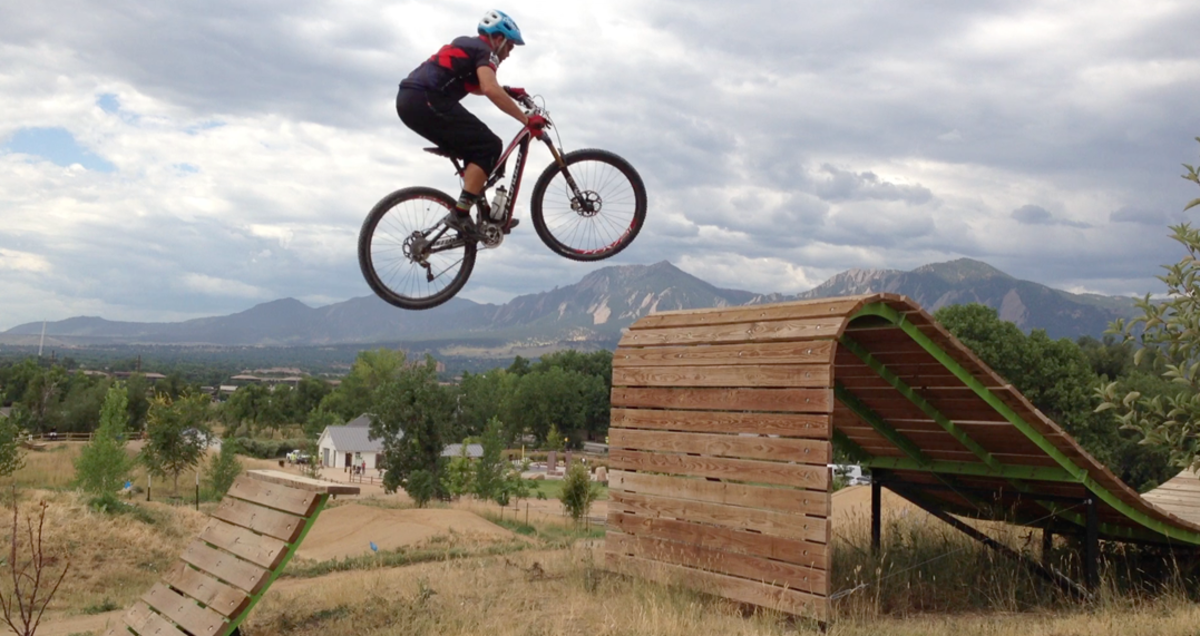 "Every time you make that deadlift work — it could be parents picking up 500 Legos a day or standing on one foot to tie your shoes — you are making yourself a better athlete," he says. "All of the power, control and cool shit we do comes from that position on the bike."
More from GrindTV
How surfing heals the scars of Ebola and civil war in Liberia
Kelly Slater gets (really) personal in rare interview
5 delicious s'mores recipes you have to try this summer
For access to exclusive gear videos, celebrity interviews, and more, subscribe on YouTube!