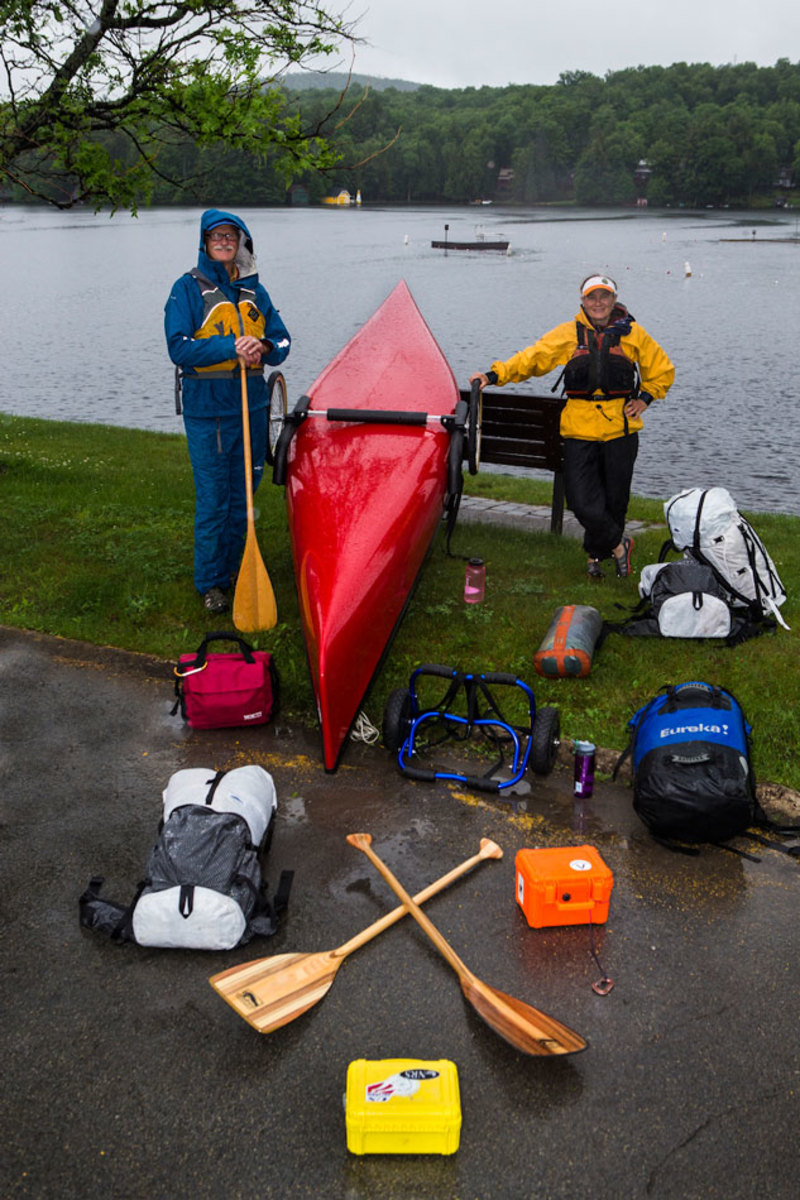 By Alan Kesselheim
The Northern Forest Canoe Trail has every imaginable kind of water, from Lake Champlain to the Allagash River, beaver-dam-choked streams to Class III rapids. It is also renowned for frequent portages, 63 of them, some approaching six miles. When Marypat and I decided to through-paddle the 740-mile route from New York to Maine, we took a hard look at our packing list. After months of research and testing, we settled on these indispensable items.
The Canoe

Wenonah's most versatile, all-around canoe, the Spirit II finds that balance between tracking across lakes and maneuvering through whitewater.
The Packs


There's nothing worse than humping a one-size-fits-all drysack with a couple of questionable shoulder straps across a swampy, mile-long trail.
The Paddles


Again, varied conditions require a paddle that is comfortable doing it all. My favorite is the Bending Branches Cruiser Plus.
The Secret Weapons


Sixty-three portages! The good news is that a great many of those carries are on roads or wide trails, suitable for wheeled carts. We're actually taking two portage wheel systems.
The Cook-Fire


We plan to cook with wood a good portion of the time, and leave the heavy fuel bottles behind.
The Relaxation Station


As the name suggests, the NFCT is forested. One of the luxury items we're taking is the hammock/hanger kit from Grand Trunk.
Click HERE to read Alan's comprehensive test of five portage cart systems. 
The article was originally published on Canoe & Kayak
For access to exclusive gear videos, celebrity interviews, and more, subscribe on YouTube!