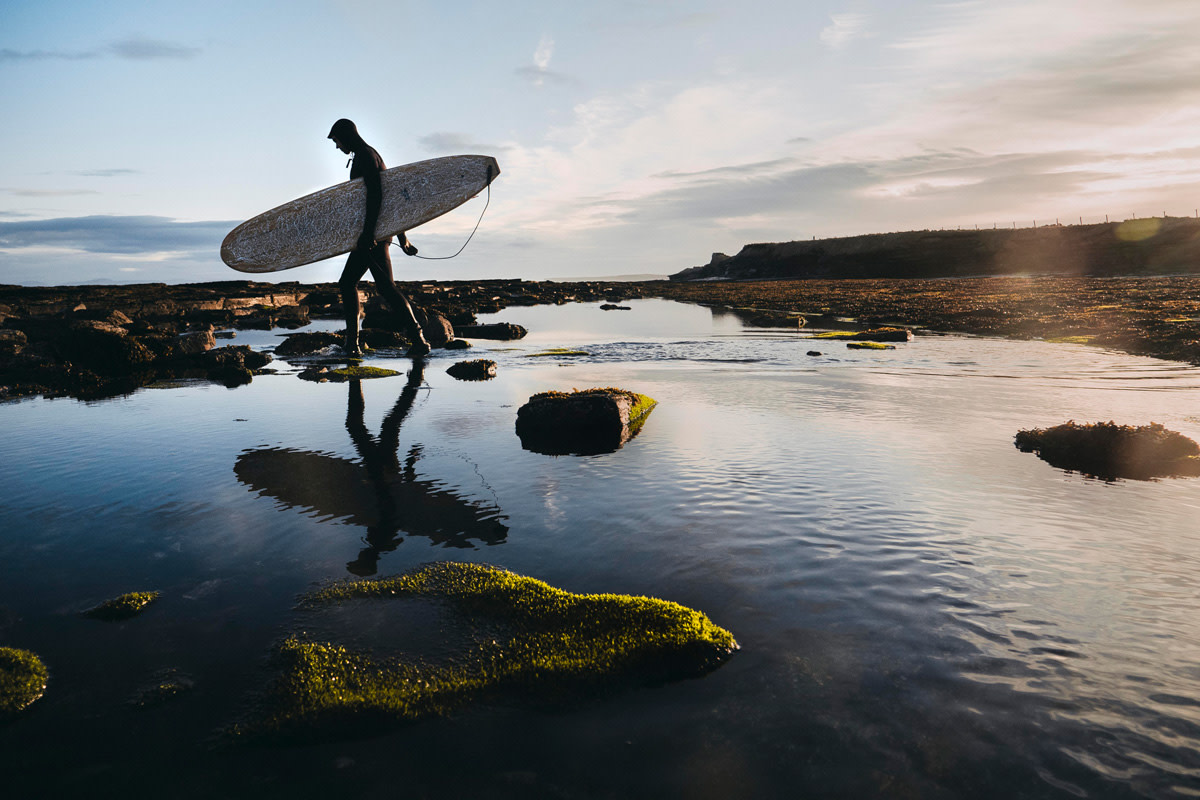 The attraction of opposites is something amazing to witness firsthand. A balancing act that both parties play, that results in a harmonious symbiotic relationship … A Yin-Yang kind of thing. Both entities seem to exist on opposite ends of the spectrum, yet, once paired, have much more in common than originally perceived.
These are the relationships built to last, and these are the collaborations that end up producing something truly magical. And when one thinks of fine whiskey and hand-crafted surfboards, they might never think that these two worlds could ever collide.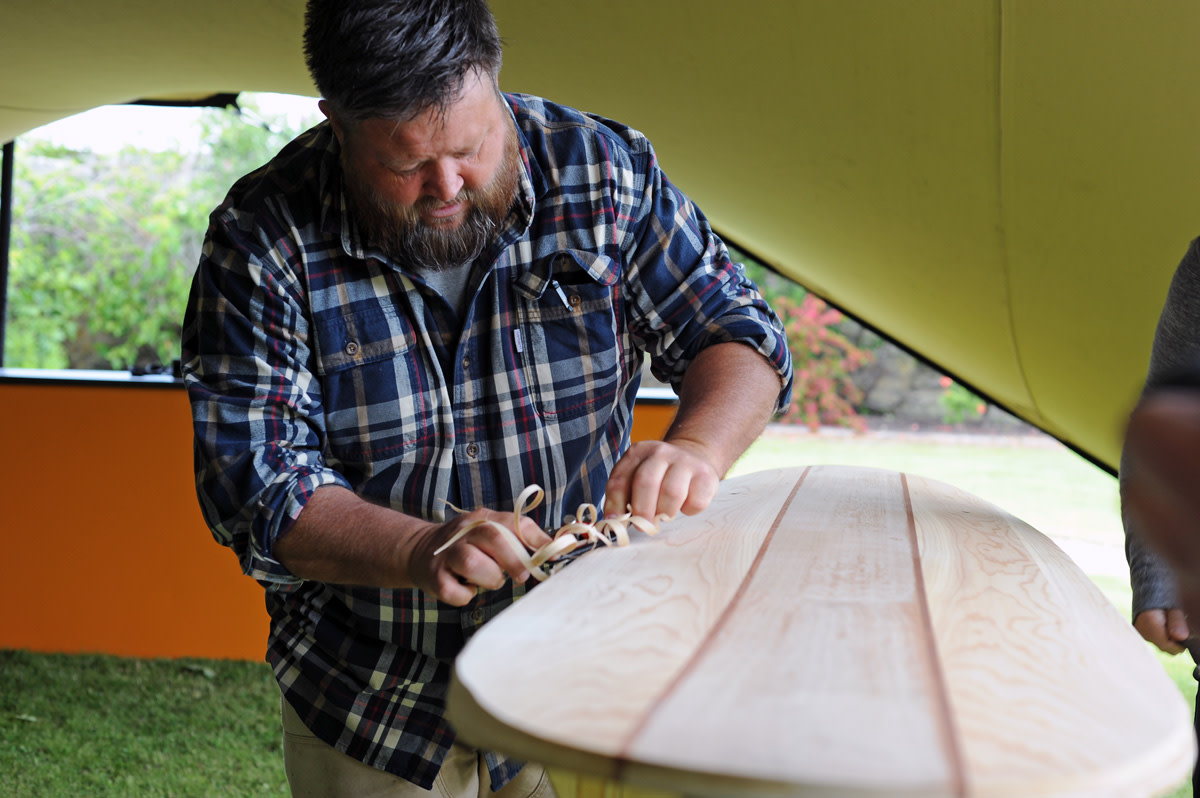 Established in 1999 with the environmentally-conscious surfer in mind, Grain Surfboards out of York, Maine, has developed a style of craftsmanship that holds true to classic boat-building techniques, using renewable materials. This honest manufacturing mantra was what led to an unlikely email one day from across the planet, from legendary whiskey maker Glenmorangie.
"I think it was literally an email one day," founder of Grain Surfboards, Mike LaVecchia tells us. "And it was just a conversation starter at that point. We're really interested in materials, and repurposing materials is big for us. So the idea for repurposing oak especially, really just rang out to us."
With a very like-minded approach to repurposing wood materials, Grain and Glenmorangie embarked on what would be roughly a year-long extension of Glenmorangie's "Beyond the Cask" program, to create something functional, beautiful, timeless and true: a handmade surfboard with repurposed oak casks at its core.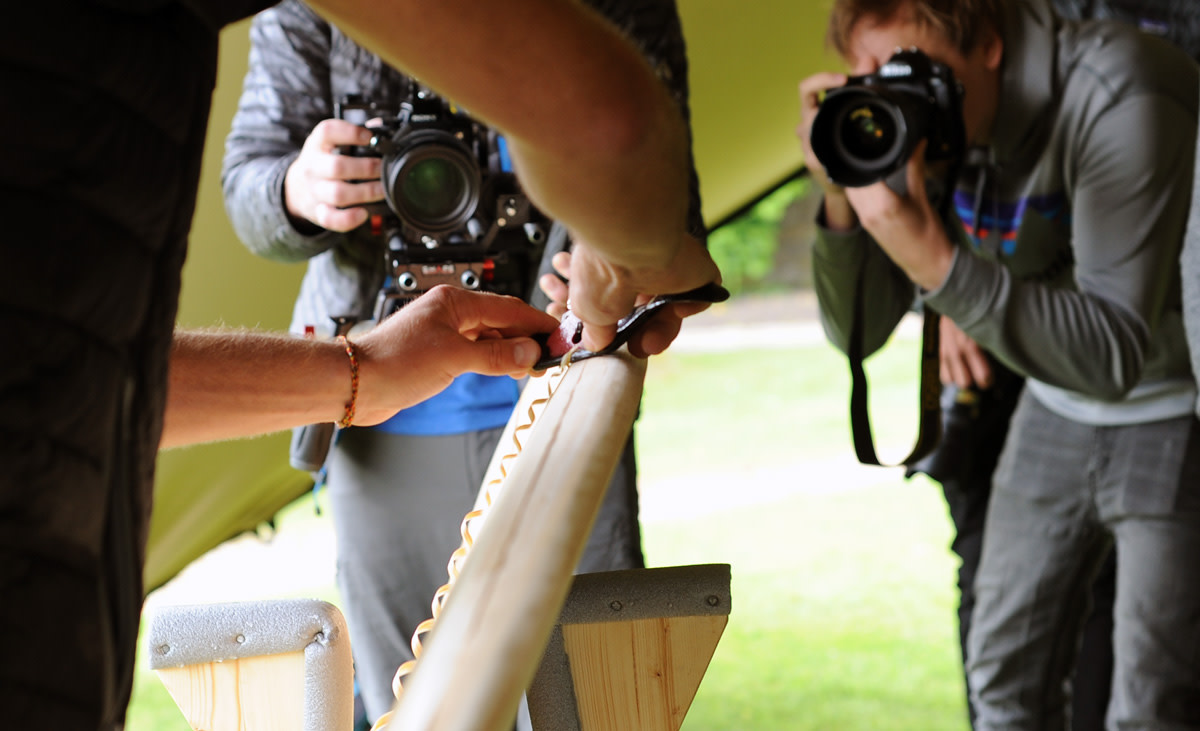 Glenmorangie prides itself in the fact that they only use their whiskey casks twice before retiring them, but they knew that there was so much more life left in that precious wood, and so they were determined to figure out other ways it could still be used.
"The basis of it all, was wood – And the importance of wood," Glenmorangie's Director of Distilling, Whiskey Creations & Stocks Dr. Bill Lumsden tells us. "It's really interesting because [the wood] is something that the Scotch whiskey industry has really only focused on for the last 20 years or so … and Glenmorangie was ahead of the curve.
"I always felt myself (as a scientist) that the wood was the unsung hero of Scotch whiskey. Without good quality wood, you can't make good quality whiskey. And because we only use the casks two times, there's still a good life in the oak wood. We started to explore other things we could do with it."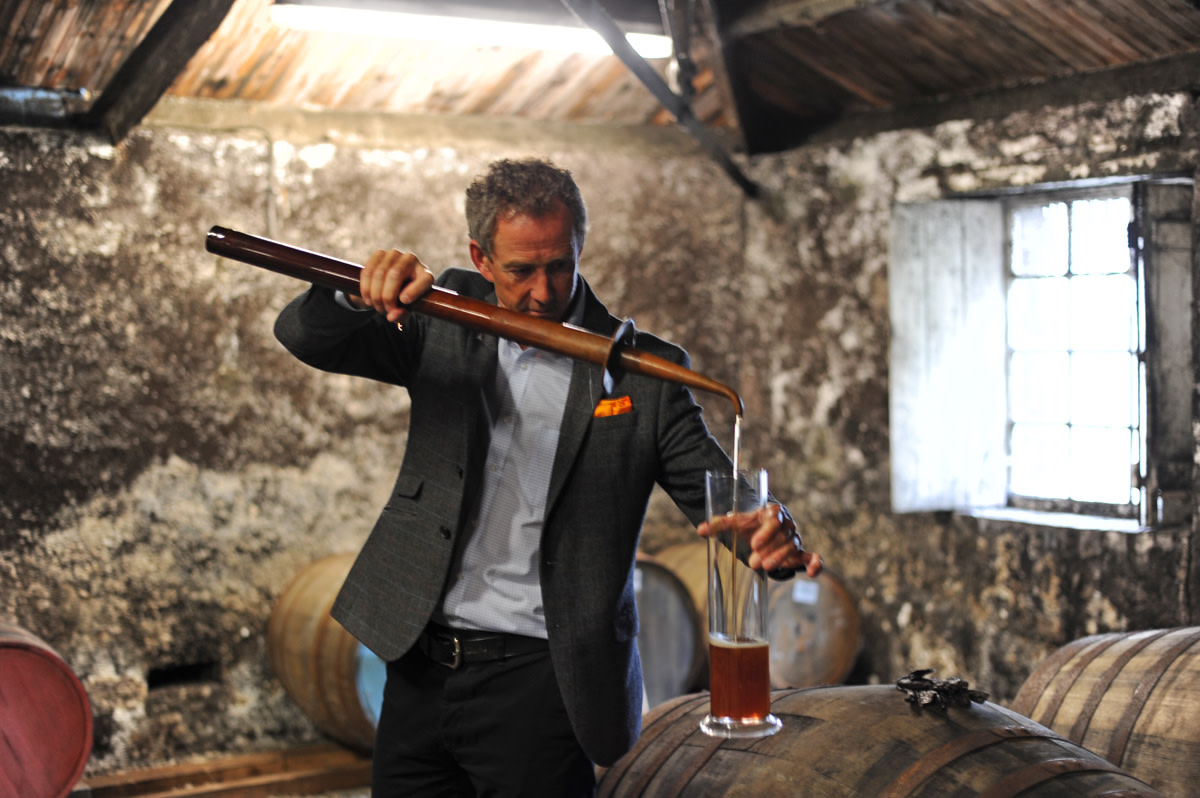 And when the concept was brought to the craftsmen at Grain Surfboards, they initially had to take a step back to figure out how oak could fit into their framework.
"I've worked with oak for many years in boat building, so I've purchased a lot of oak; I've used a lot of oak, I've worked on many projects where that was the main material, so I had a lot of history with it," says LaVecchia. "But trying to build it into a board was interesting."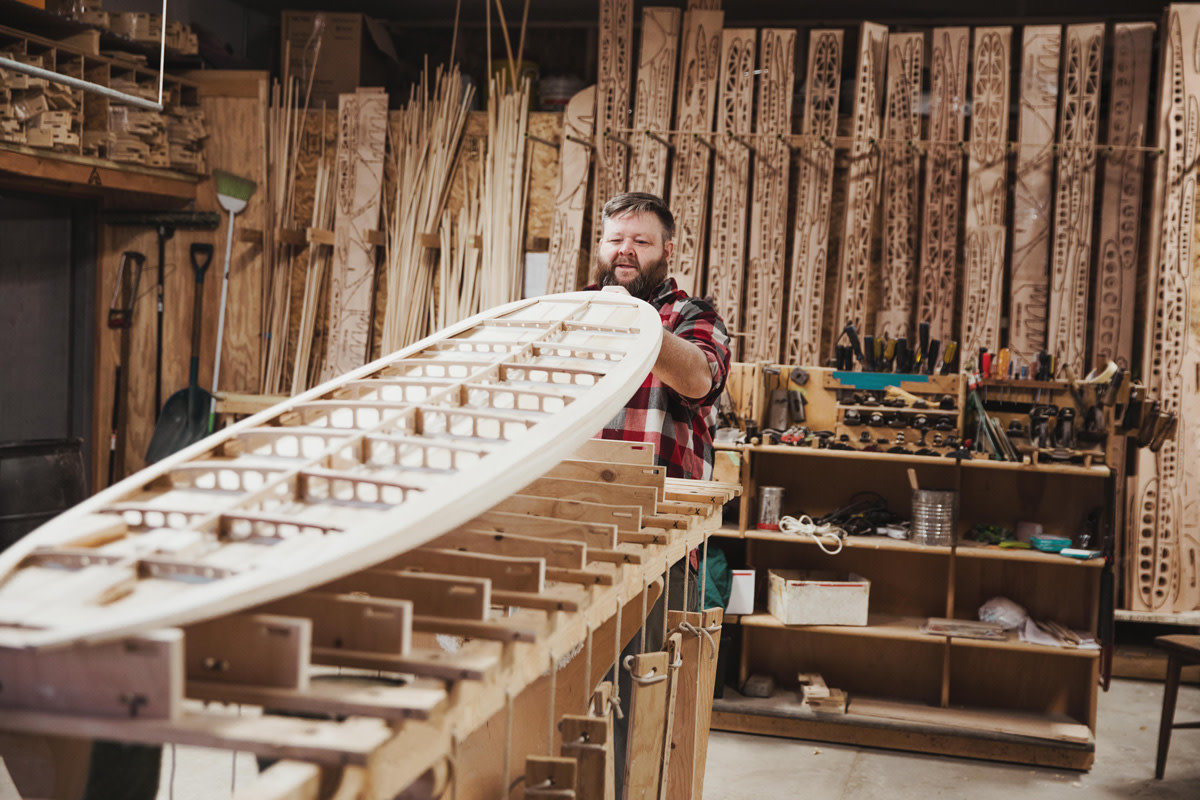 "The interior frame was the thing that got me really excited about the project, because that was a sincere use of the material," LaVecchia continues. "Once we figured out that that was great way to utilize the material – and replace something that we've always wanted to replace – it was like 'Okay, now I'm in.' I didn't really want to build a board that was just a veneer … that was kind of a fake use. I wanted a real use. It's the structure of the board."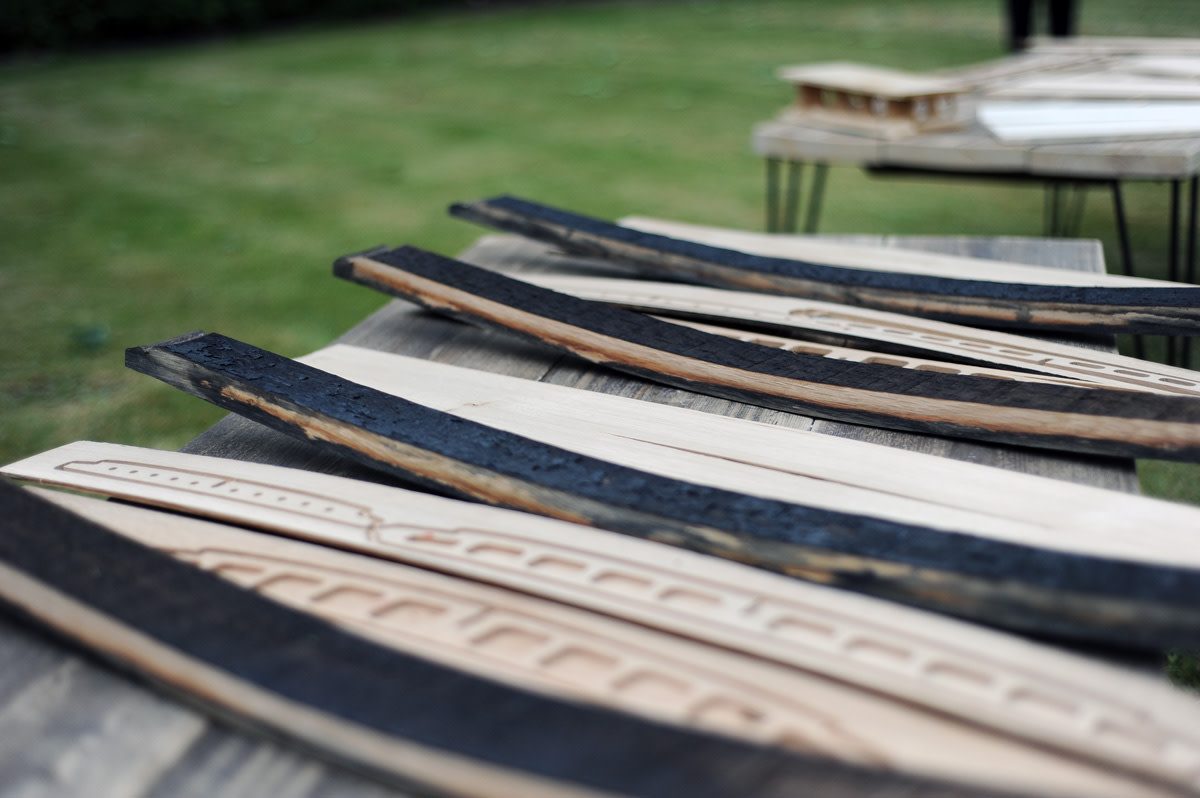 "Originally we received a small stack of staves, and we had to figure out how many we were going to need. Milling staves into a usable wood, you're removing a lot of materials," LaVecchia tells us. "Our machinery is all built around cedar, which is really easy to mill. And with a stave, there are no straight faces on it. It's part of a circle, so the edges are beveled, which you wouldn't even think about. So, to try to get usable material out of it was really challenging … but we always love that. So we built a prototype and we shipped it over here [Scotland] for them to see."
And the result is a truly beautiful work of art (that is also fully functional). They even designed a thruster set of fins to be paired with the board, also made from the Glenmorangie casks.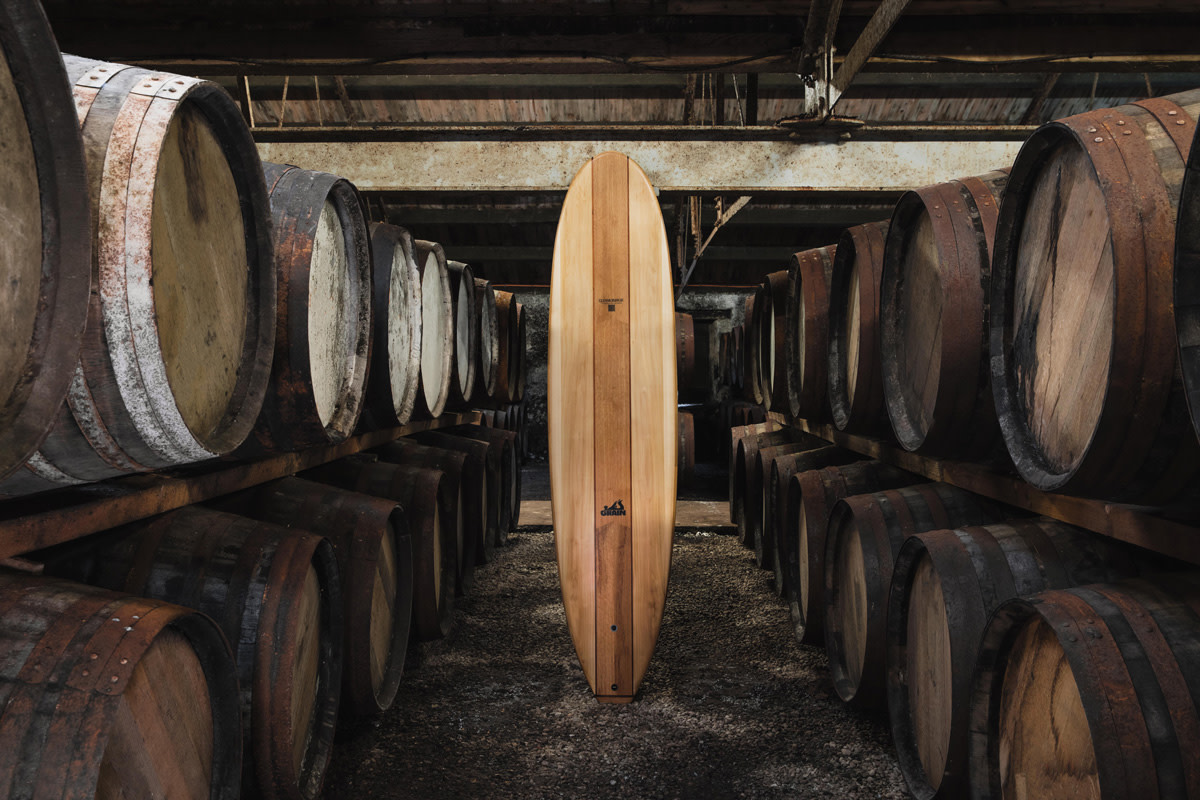 "In whiskey making, the barrel gives the whiskey its flavor, and it contains the whiskey," LaVecchia tells us. "In ours, the oak is actually defining the shape of the surfboard. And it's within the board, so we're kind of using it in parallel and opposite ways."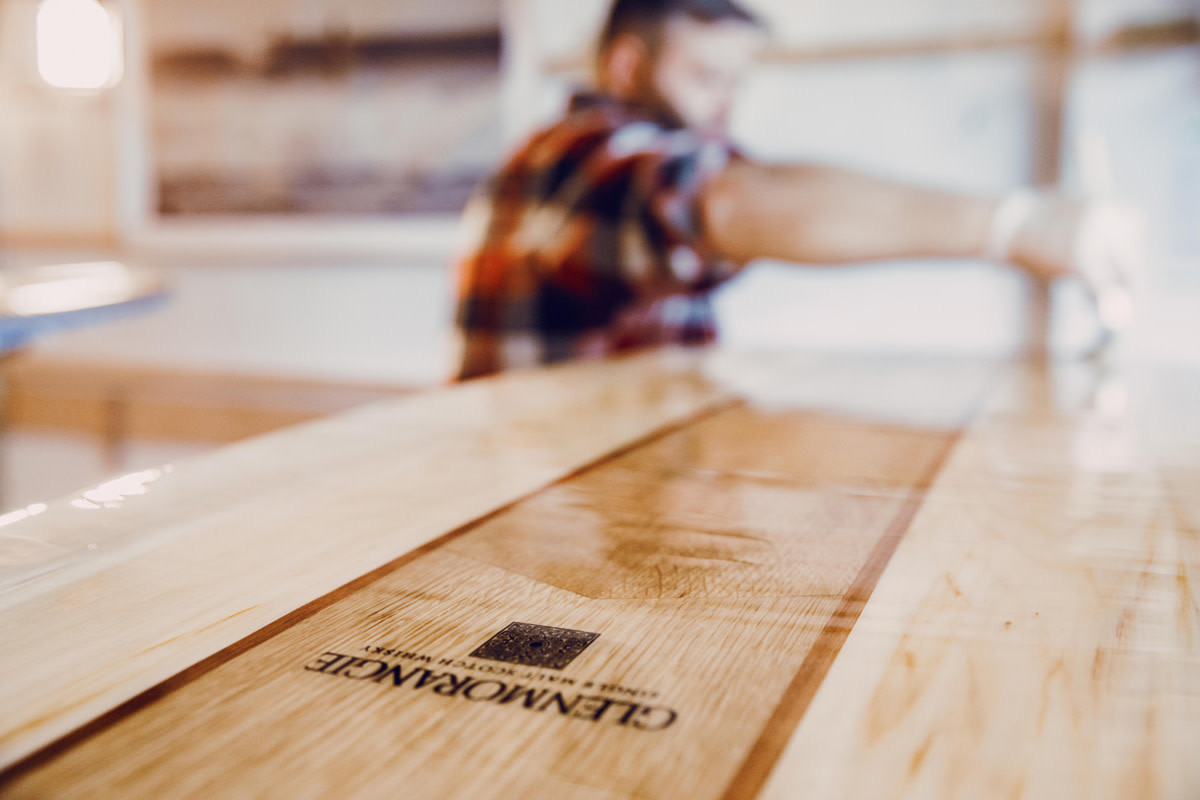 "It's not an easy material work with, oak. It's so hard, it's so dense," says Lumsden.
And traveling all the way out to the breathtaking barley fields of Easter Ross (to the Glenmorangie house) for the unveiling of the boards was something truly special to be a part of. From tasting some the finest whiskey on the planet, to attending a board-making workshop led by the team at Grain, to exploring the Scottish coastline in search of some waves to surf, the whole story of this project is a fascinating one. And this unlikely partnership between two opposite worlds ended up having one serious passion in common: high-quality wood.
Both Grain and Glenmorangie uphold their standard of quality products to the highest degree. Needless to say, the boards are masterpieces. (You almost don't want to surf them … almost.)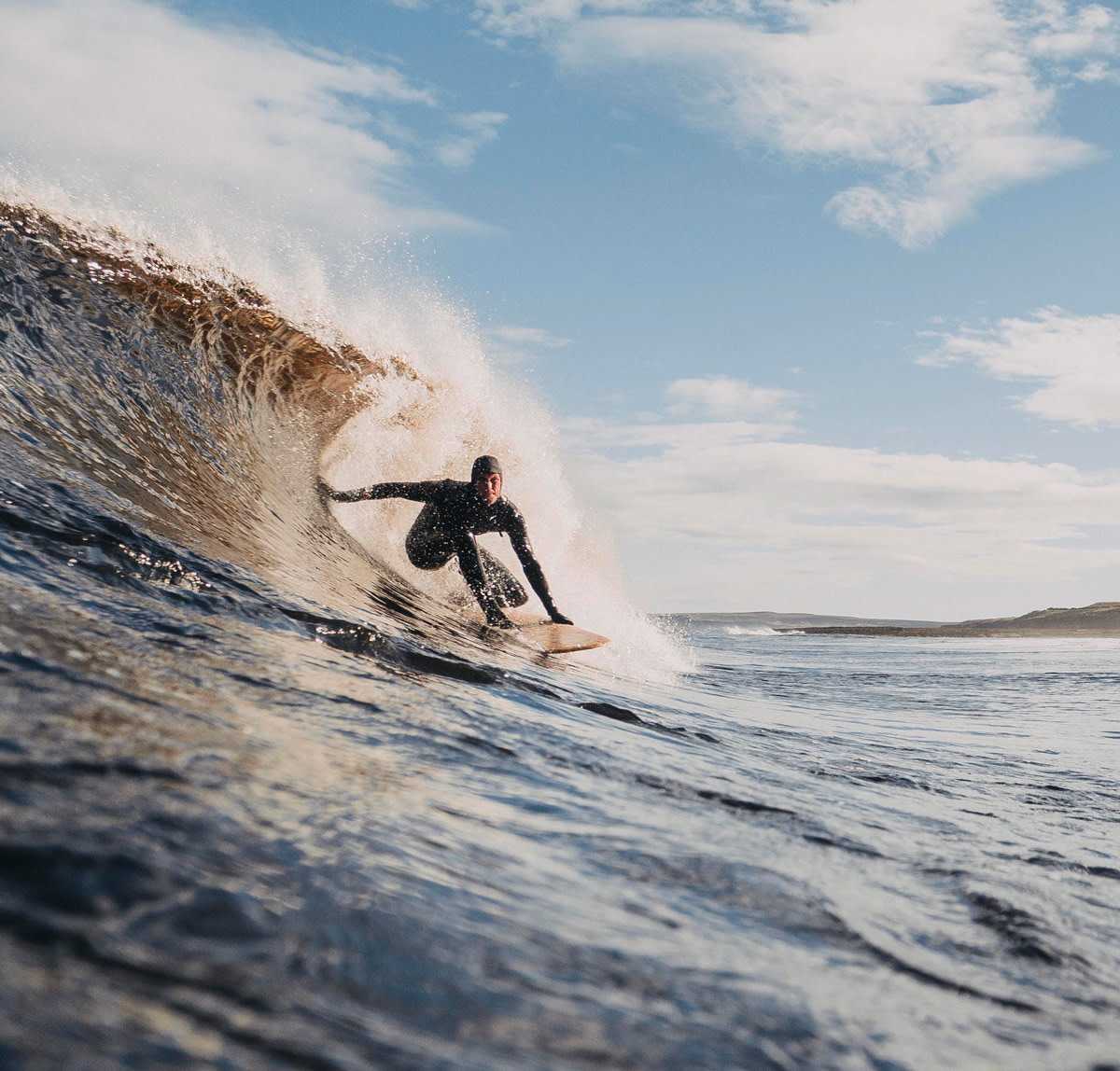 For access to exclusive gear videos, celebrity interviews, and more, subscribe on YouTube!