Why Rush Through Paradise explores the longest continuous wilderness river in the Lower 48 through the solo experience of paddler-filmmaker John Nestler, while weaving in the perspective of prominent Grand Canyon boaters. "The Grand Canyon has an inexplicable pull, drawing boaters back over and over," Nestler wrote for the film's trailer. "I'm simply trying to capture that pull and inspire others to take the journey and to explore this canyon paradise for themselves."
The following story originally appeared in the current July 2014 issue of C&K.
PHOTOS AND TEXT BY JOHN NESTLER
A chance to experience a full lunar cycle, to eschew the stresses of the outside world, to fully immerse in a mesmerizing landscape: Why not experience a paradise like this alone? With necessities packed away neatly in my kayak, my mind and body were set free to explore the Grand Canyon.
Halfway through my 27-day solo trip last January, I passed a rafter who told me his theory that it takes at least four days, usually a week "to really get in tune with the river." I didn't need any convincing.
Meals were simple: oatmeal for breakfast, peanut butter wraps for lunch, quinoa and sausage for dinner. My body craved the same tastes every day, and I took great pleasure in cooking dinner against a fading sun after a day of hiking or reading. Fourteen hours of darkness each night provided the time to contemplate life; vivid dreams made up for the lack of social contact during the day.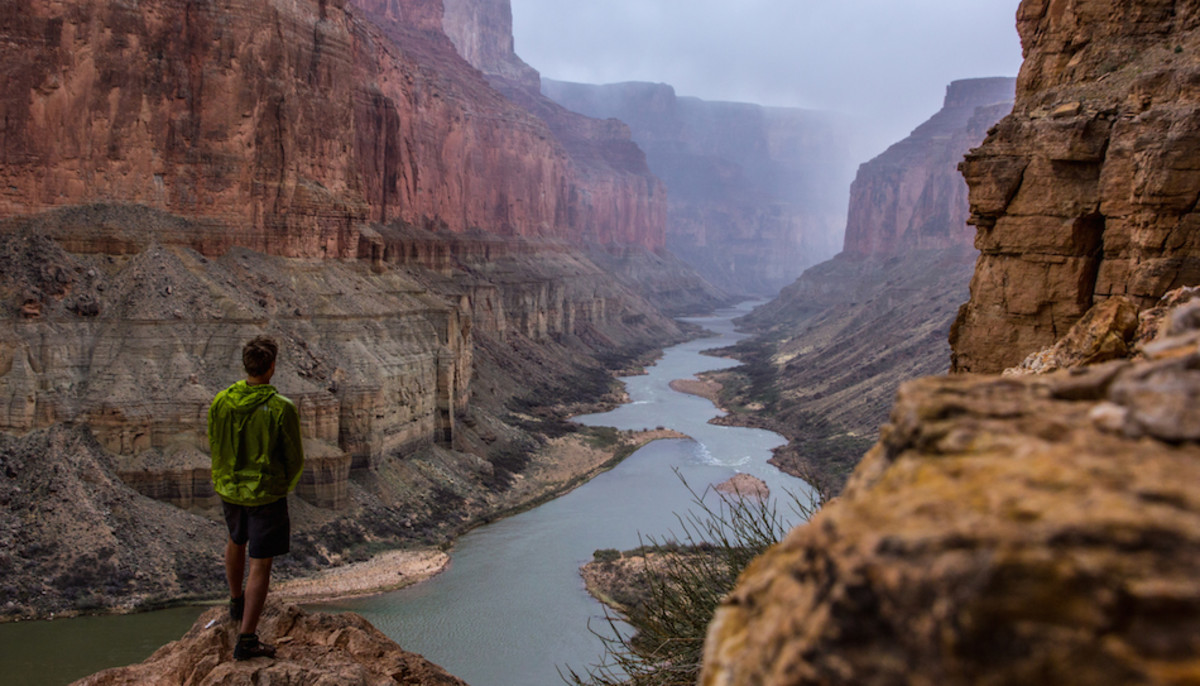 Though I only talked to two people during the first 12 days exchanged hellos with passing paddlers I wasn't lonely. I carefully crafted letters to folks in the outside world, feeling connected as I mailed them off at Phantom Ranch, imagining their reception.
After a text on my satellite phone "Phantom Ranch letters were returned" I could only embrace the solo nature of the trip and revel in pure solitude. Rapids displayed their power as I navigated the currents without the comfort of a friend. Attractive sneak-lines lured, but made me feel guilty, cheating myself from challenges. Elation flowed through each rapid. Then paddling the gently upwelling flatwater, my mind would wander for hours, brought back to the simple goal of finding a beautiful campsite.
Waterfalls cascaded close to the riverbank, begging to be explored. Slot canyons provided a quiet space, buttes leveraged me up to impressive vistas. Every hike fueled a desire to witness more of the canyon. Still so much left undone and unknown.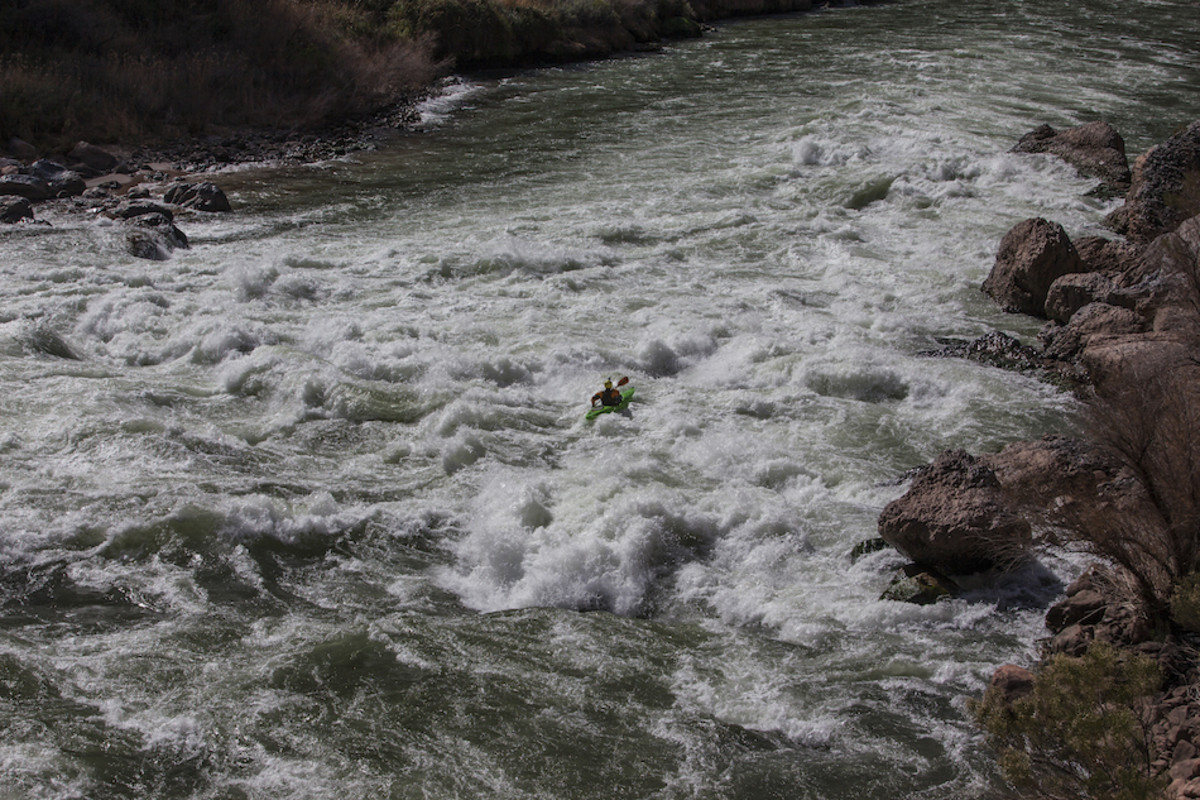 A split-second could change my situation. I had to stay mindful of every footstep and aware with every stroke. Ancient rock formations abutted my campsites and wildlife traveled freely, clearly identifying me as an outsider. My existence meant little to the happenings in the Canyon as I floated quietly through.
As I began to grasp and understand the river, the clear green water and deep red walls gave way to a gray river snaking through sediment. The implications of man became obvious as I reached Lake Mead. The river I once knew became a wasteland.
Curious tourists stared at me from helicopter pads perched 200 feet up. I paddled through the night, parting cleanly from the Canyon that I had made my home.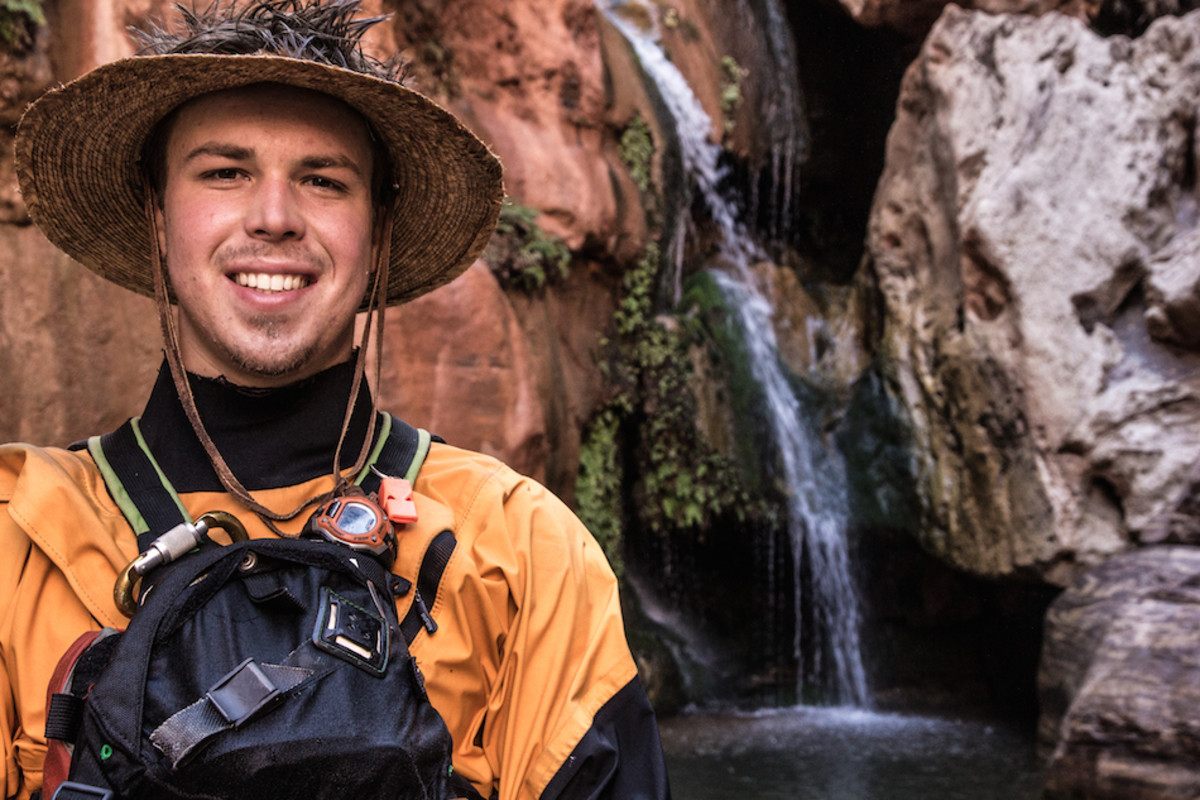 The article was originally published on Canoe & Kayak
For access to exclusive gear videos, celebrity interviews, and more, subscribe on YouTube!