The Great Lakes have a way of asserting themselves with subtle and not-so-subtle cues. Heed their advice and you'll stay safe; if not, you may suffer unfortunate consequences.
Joe Zellner received that message loud and clear last September, when he and his partner, Peggy Gabrielson, sea kayaked the foggy, convoluted coast of Lake Superior's north shore, a day after a powerful storm inundated an improvised campsite. "The weather was changing," says Zellner, a veteran long-distance racer and winner of the tough MR340, a 340-mile single-stage event on the Missouri River. "It was two days on the water, two days on shore waiting out the wind."
After four months and 2,500 miles of paddling, Zellner, 60, and Gabrielson, 53, relinquished their dream of circumnavigating the five lakes in a single season. It was time to get off the water.
Now, the duo is back on the lakes with an abridged objective: Paddle from Lake Superior to Lake Huron, back to the place where they set off in 2017. In doing so, they will have circumnavigated Superior, Michigan and Huron—the three largest Great Lakes. For Zellner, the journey has fulfilled a dream he had with his late wife, Anne, his long-time kayak racing partner and expedition partner on a 2007 trip down the Mississippi River. "Water has always been a fantasy for me," says Zellner, who lives on Lake Superior in Grand Marais, Minn. "I've always lived it and I just want to be out here."
Gabrielson, a mother of three who lost her husband in Iraq in 2003, discovered kayak racing when she met Zellner. She came into the Great Lakes journey not knowing what to expect. "I met Peggy and got her in a boat and we started paddling and I gave her a choice," recalls Zellner. "I said, 'Here's the deal, I like expeditions, I like long stuff, I like long races, and I like sitting in a boat…So do we do the Missouri River or the Great Lakes?' And somebody said Great Lakes [Peggy groans]. So here we are."
To complete their latest journey, Zellner and Gabrielson packed 70 days worth of food and gear into a Stellar S18R sea kayak and a custom Stellar SR surf ski to enable a fully self-supported trip. Zellner offers these three tips for expedition packing:
#1 My advice for people is to always buy the best gear that you can afford. You don't need the most expensive and you don't need the cheapest, if you pick a middle ground and pick the best gear your money can spend, then it's the best gear you've got.
#2 Smaller dry bags are nice because you can organize better. It also allows you to balance the load depending on the conditions. For example, if it's calm I like to weigh down the bow a bit. That's because when you're paddling, you actually raise the front of your boat up. In big waves, when I want to make sure my rudder is in the water, I put more weight in the back end. You can't move the weight around with a few bigger dry bags.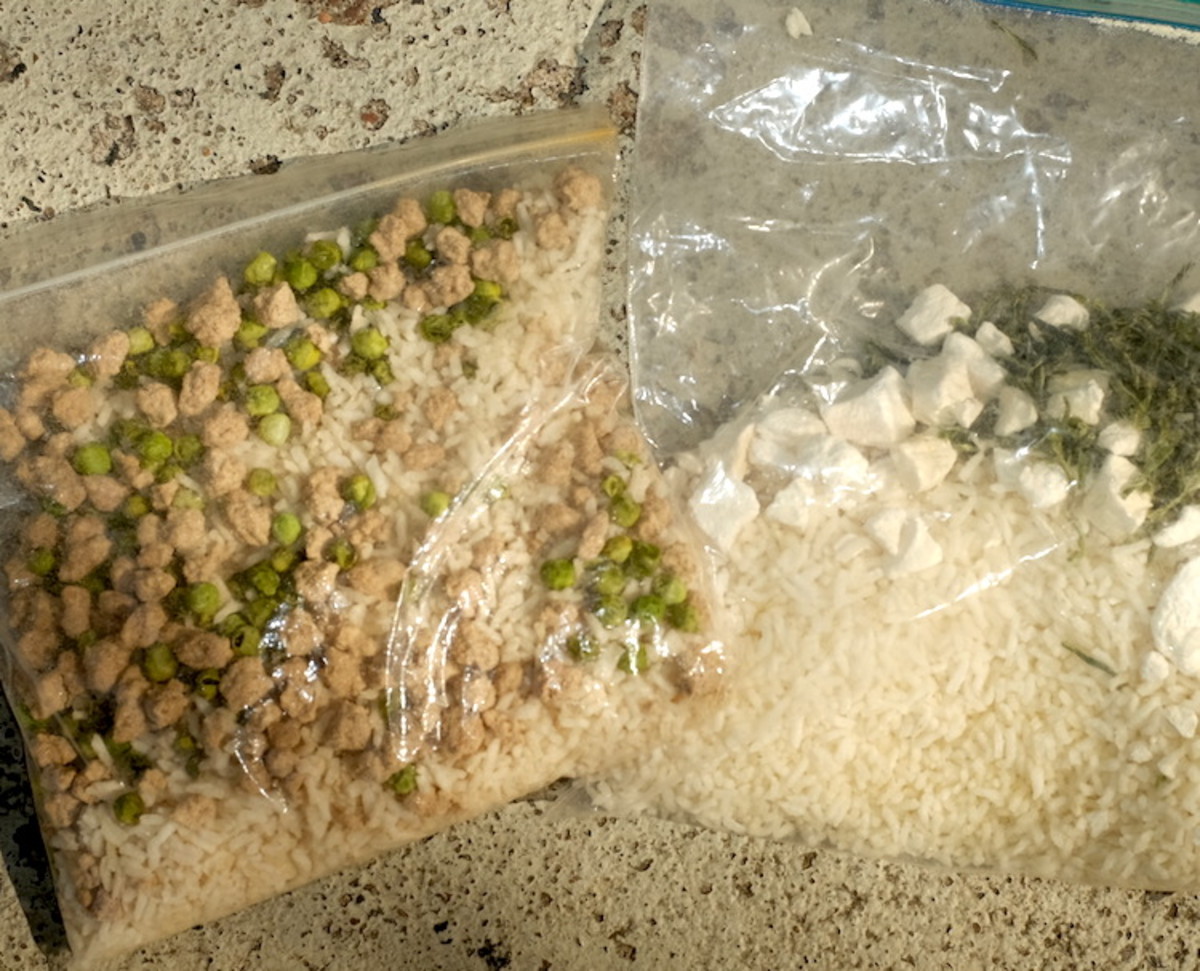 #3 Neither of us eats salt so most packaged camping meals are out. We talked to the Wise Company, which uses hardly any sodium and ordered their [freeze-dried] suppers. There's turkey, beef stroganoff, chicken enchiladas…lots of variation. We dehydrate our own veggies all winter—frozen corn, peas and beans—and added it to the meals. Then we take one cup of instant rice as filler. For breakfast, we always do minute oats. We figured out what both of us could eat and that's what we cook. One little bag of brown sugar lasts forever and gives us a kick. Lunch is just a granola bar. That's all we have, and we don't get hungry. We're not racing, just paddling. A meal in the morning and a meal at night works for us.
— Follow Zellner and Gabrielson on Facebook
— Support the paddlers' campaign to battle pediatric brain cancer
— Track Zellner and Gabrielson's 2018 expedition in real time
Expedition Planning 101 with Alan Kesselheim:  ,
How to , with Erik Boomer.
Rich Brand eastern North America
in the 2017 C&K Gear Guide
The article was originally published on Canoe & Kayak
For access to exclusive gear videos, celebrity interviews, and more, subscribe on YouTube!