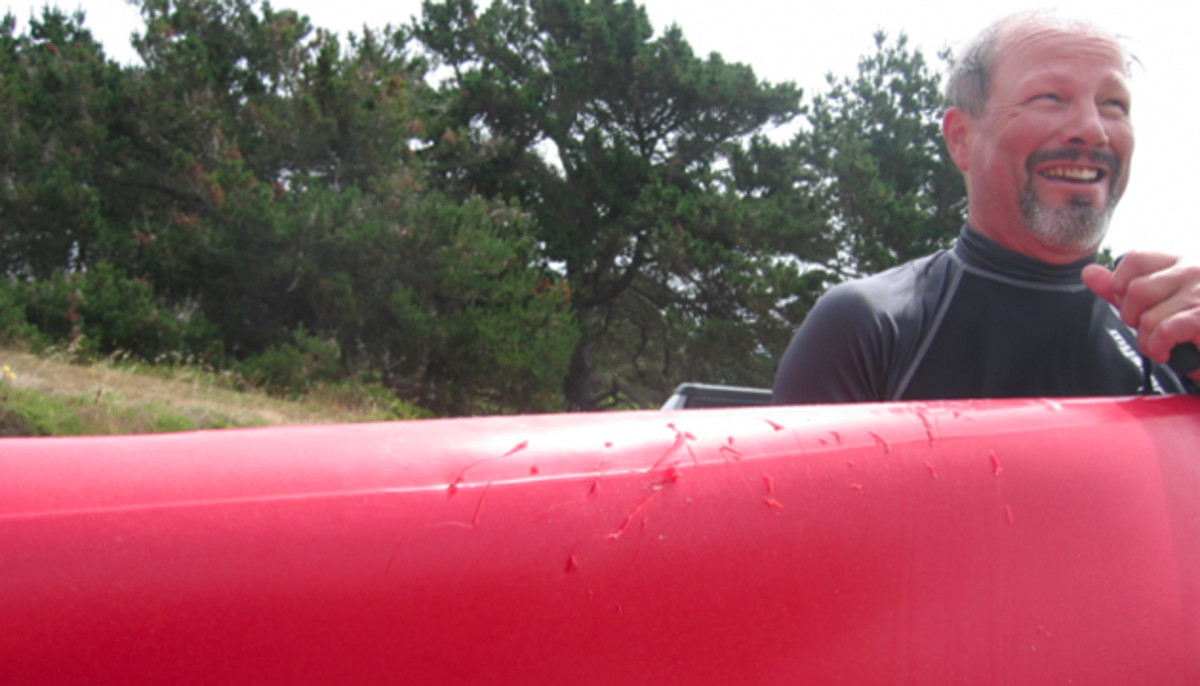 By Paul Lebowitz
Yesterday we tallied up California great white shark attacks on kayaks (the waters off of Central and Northern California are dubbed the Red Triangle for good reason). The apex predators have tossed 17 kayakers into the drink since 1989. About a dozen of those are since 2007. Has kayak color played a role?
Before we go any farther, this note: the last suspected great white fatality of a kayaker took place way back in 1989. Every kayak angler hit in California waters has suffered only minor physical injuries. Most were entirely unhurt. Standard rescue skills got them through.

Everyone knows yellow is supposedly yum-yum to sharks, right? The theory derives from a 1970s US Navy study that dressed dummies in yellow, red, black and blue lifejackets. Yellow won, err, lost.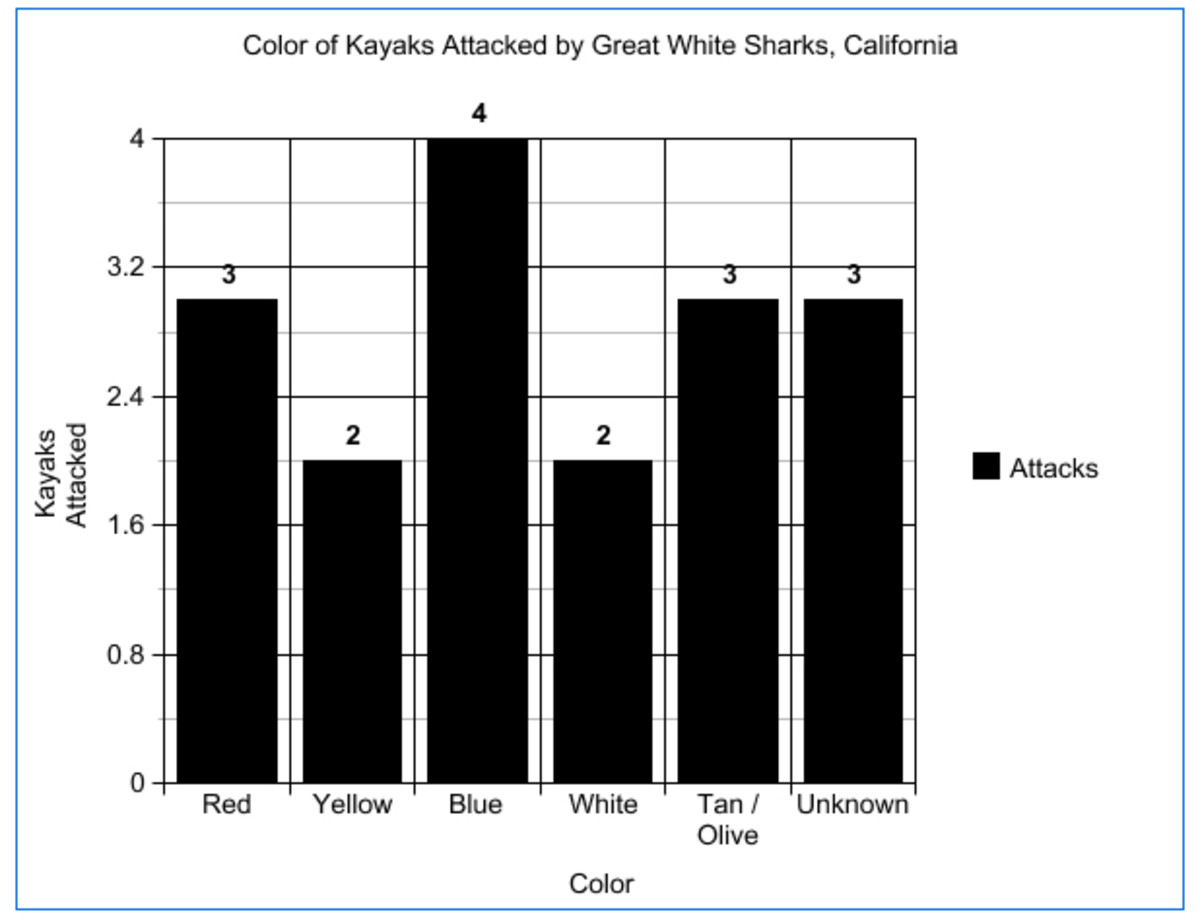 The Mythbusters famously tested shark color preference during a Shark Week special. Watch the video – it's cool – but let's cut right to the chase. They declared the preference for yellow plausible.
In 2011 researcher Nathan Scott Hart of the University of Western Australia shook up that thinking when he determined many if not most sharks are likely colorblind. The sharks in the earlier studies "were probably attracted to [yellow] because it would have had a very high contrast against the surrounding water."
How does that stack up with the reality of the 17 kayaks great whites have chewed up in California waters? There are a couple yellow kayaks on the list, including Adam Coca's Ocean Kayak with its home-applied zebra striping camouflage. Mel Camu's Hobie was the other one.
RELATED: Great White Kayak Attacks: Paddle Vs. Pedal
How about dead red? Not so deadly. Every one of the three kayakers aboard red boats survived their attacks uninjured. The kayaks not so much. Dan Prather's Hobie Adventure nearly submarined. Ken Kelton was left with a tooth stuck in his Dancer's river hull. The nose of Duane Strossaker's home-built custom sea kayak was entirely in a shark's mouth.
Let's pick up the pace. Two white kayaks are on the hit list, as well as three tan / olive boats. Blue is the surprise leader in the clubhouse with four attacks. I couldn't locate photos or descriptions of three of the 17 kayaks.
Conclusion? Inconclusive. There's no decisive edge. The colors are all over the spectrum. If you have an observation about color contrast, please share it in the comments.
Kayak anglers who choose yellow or other bright hull colors are going for improved visibility. In wide open waters, that's probably a good risk calculation. Reminder: great white sharks haven't killed a kayaker since 1989. It's sadly much easier to find instances of boaters plowing over and killing paddlers. I'll take orange. That's a color that pops. Notice? It isn't on the shark strike list – so far.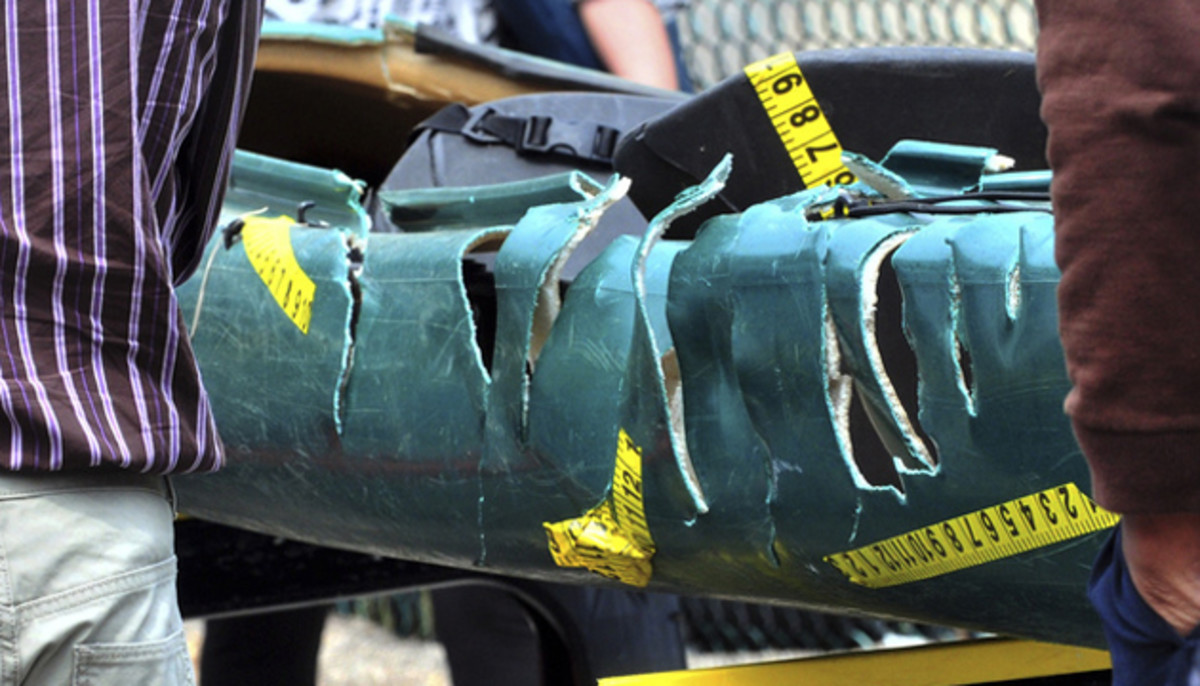 The article was originally published on Kayak Fish
For access to exclusive gear videos, celebrity interviews, and more, subscribe on YouTube!