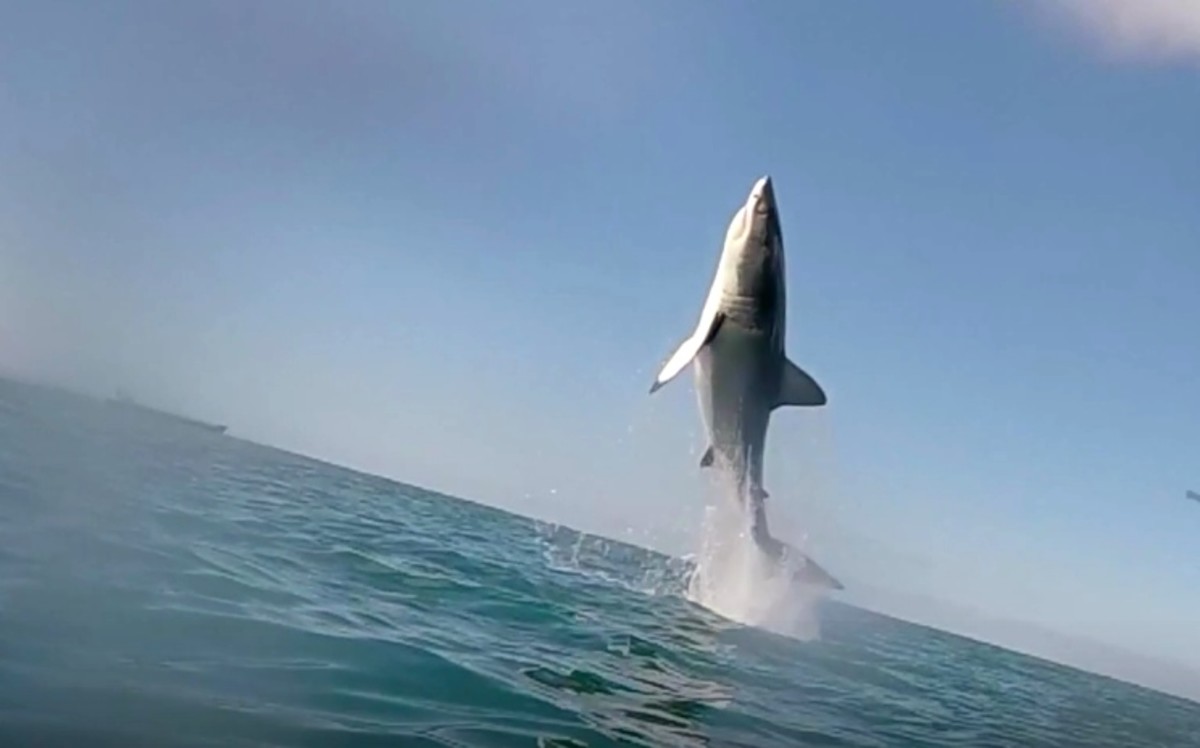 About a month ago, White Shark Africa captured video footage showing a great white shark breaching behind another white shark that was gnawing on tuna attached to a cage full of divers.
The footage went viral, as many reported that the breaching shark had inadvertently but expertly photobombed the larger shark.
<iframe width="620″ height="340″ src="https://www.youtube.com/embed/_k–hmwnaBI" frameborder="0″ allowfullscreen></iframe>
That incident, in South Africa's Mossel Bay, is mentioned in a new video that shows an even more impressive shark breach, but without the photobombing aspect. (Breach occurs at 1:39.)
The footage reveals various types of "mysterious" white shark behavior sometimes observed by passengers and crews on cage-diving expeditions to Seal Island in Mossel Bay.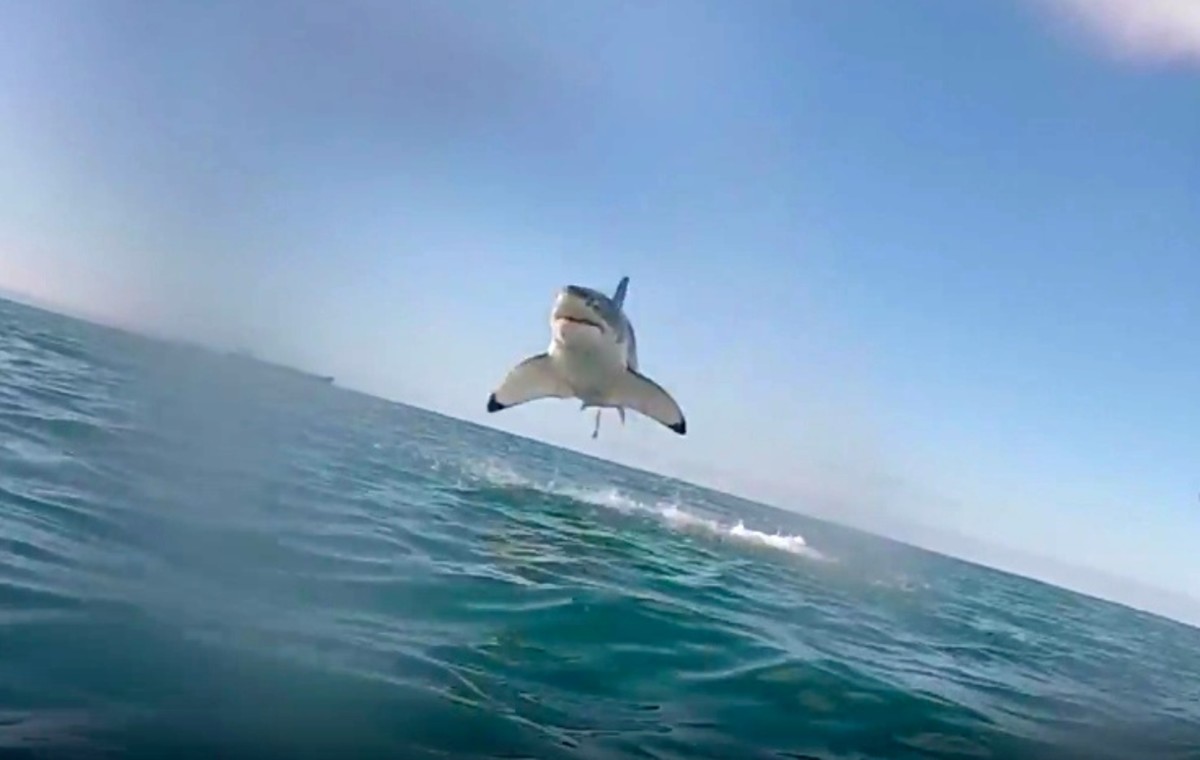 This includes "mouthing," which is an investigative technique sometimes mischaracterized by the media as attacks; displays of dominance by larger sharks versus smaller sharks, and of course breaching after prey, which is a South African white shark trademark.
But whereas most breaches involve a seal, since that is what white sharks prey upon at Seal Island, the shark in this new footage, like the photobombing shark, appears merely to be free jumping.
It could be that it was after something, or escaping the presence of a larger shark below. In any event, it's an impressive display of surprise acrobatics that, fortunately for shark fans, was caught on videotape.
More from GrindTV
Elyse Saugstad opens up about skiing without longtime sponsor Salomon
Carissa Moore shuts down body shamers in new documentary 'Riss'
Artist transforms old skateboards into guitars
For access to exclusive gear videos, celebrity interviews, and more, subscribe on YouTube!