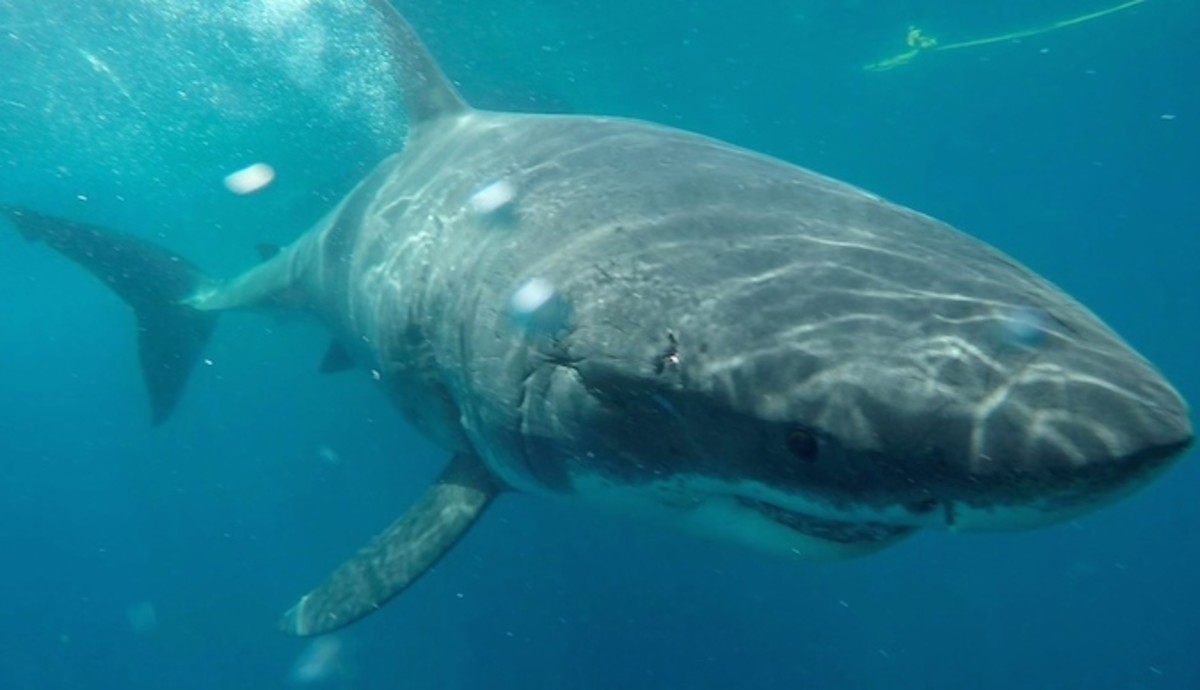 One of the great white sharks that attacked Keith Poe's fishing boat over a recent three-day period struck the 24-foot vessel with such force that Poe thought it had been struck by a sailboat.
"Words cannot describe how loud the impact was around my head [while I was] inside the boat's v-berth," Poe stated Saturday in a Facebook description of his extraordinary encounter, while fishing near a dead whale off Los Angeles County. "The boat was full-on attacked 7 different times… usually at sunrise or sunset."
The whale was an adult female humpback whale known among marine mammal enthusiasts as Wally. The 45-foot leviathan washed ashore at Dockweiler State Beach on June 30, raising concerns that it might attract sharks to the coast. (The cause of Wally's death is not yet known.)
The carcass had been towed offshore for at least the third time – it kept drifting back toward land after previous attempts – before Poe found it 10 miles beyond the Palos Verdes Peninsula.
The prolific shark tagger, whose vessel is named Shark Tagger, planned to tag and release white sharks attracted by the whale's scent. (Poe held a scientific permit from the Marine Conservation Science Institute.)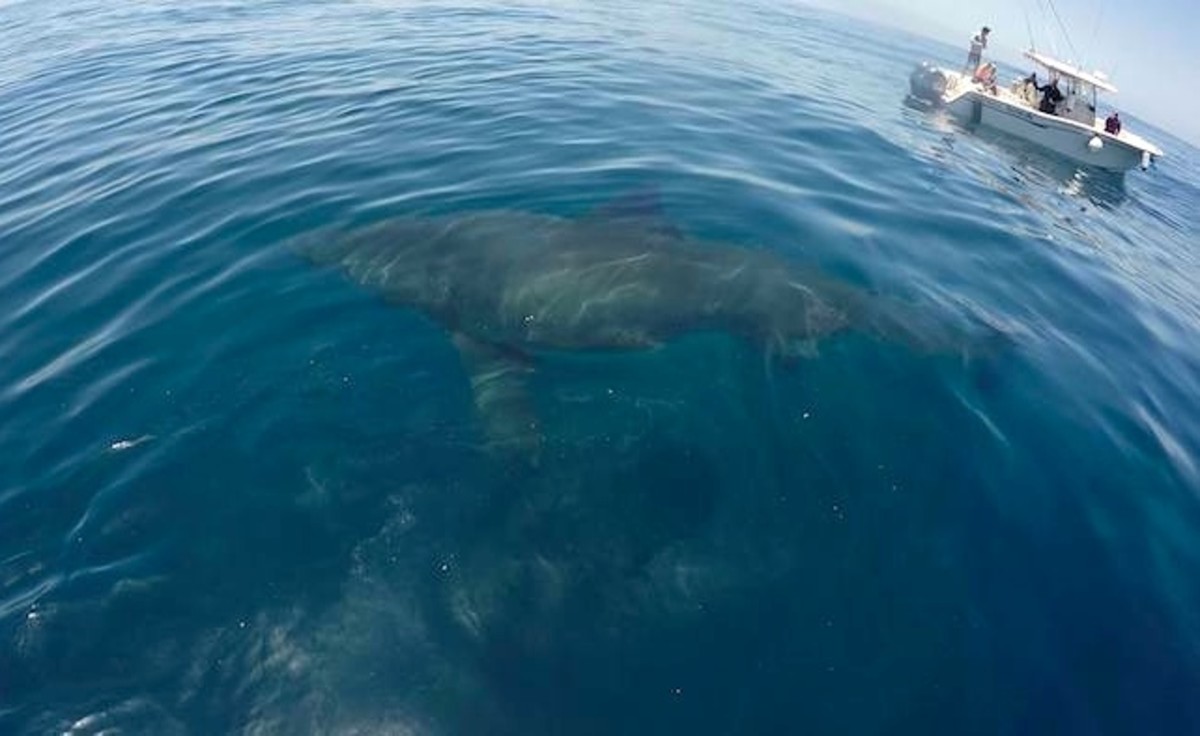 He arrived at the bloated whale carcass last Wednesday at sunset, and over the next two days he counted at least seven individual white sharks, including several large females. The largest of the sharks measured about 18 feet, Poe told GrindTV.
RELATED: Great white shark's dramatic seal chase photographed off Cape Cod
The most violent attack occurred Thursday at 7 p.m., as Poe was trying to nap in the bow's v-berth. The strike occurred very close to Poe's head, and it jarred him awake.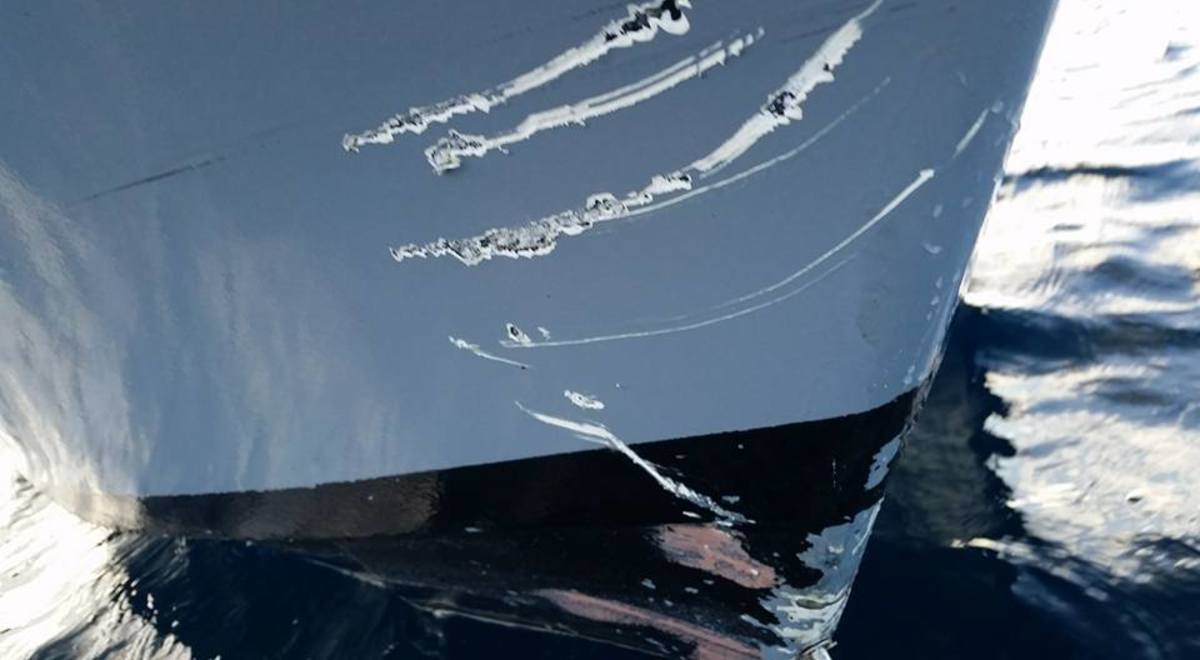 "I thought a sailboat slammed into me because I didn't hear a motor," Poe said. "I was sure the fiberglass was broken through, then I saw the teeth marks and was blown away. It scared the hell out of me."
The other attacks were more subtle. The sharks, somewhat frenzied, might have confused the hull of Poe's boat with the whale carcass. But these could simply have been the violent actions of highly territorial apex predators.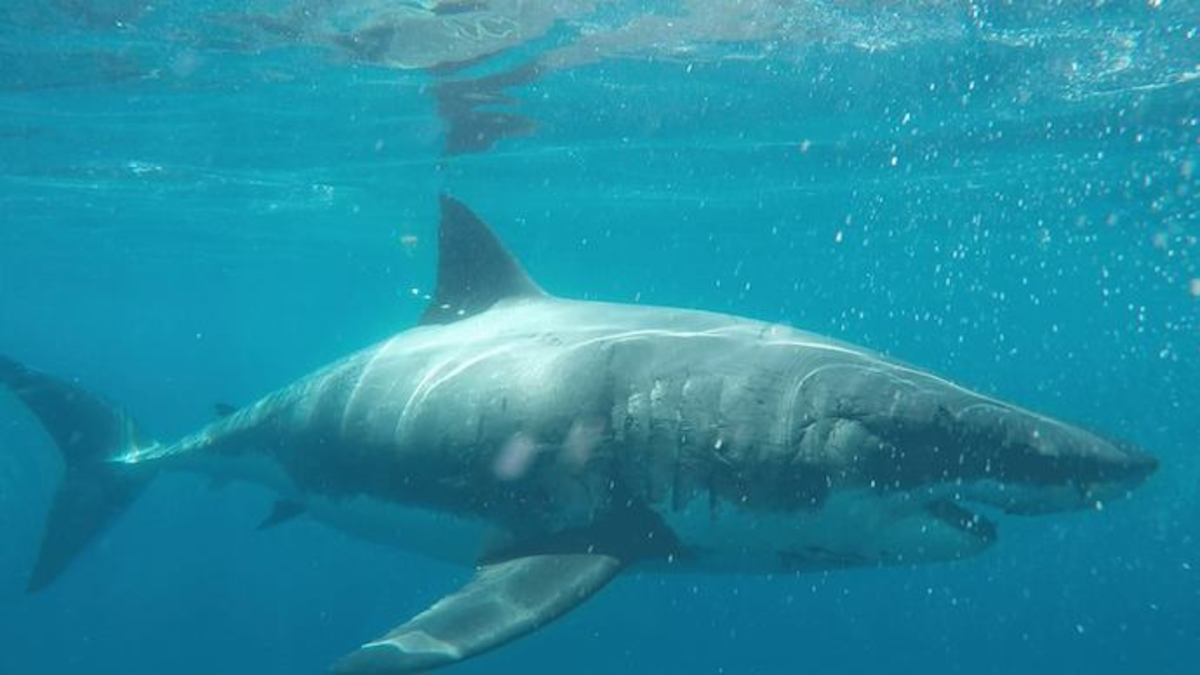 He was concerned, but confident that the boat could withstand the shark attacks, and kept baits out in the hope of reeling in and tagging a shark or two. "I only hooked up two, and lost them," Poe bemoaned.
When he returned to port Saturday afternoon, after the sharks had abandoned the increasingly putrid whale carcass, Poe discovered bite marks covering much of his hull. (See the video posted above.)
On Sunday, Poe said, a friend inspecting the bow discovered part of a shark's tooth "wedged in there tight, about a half-inch deep."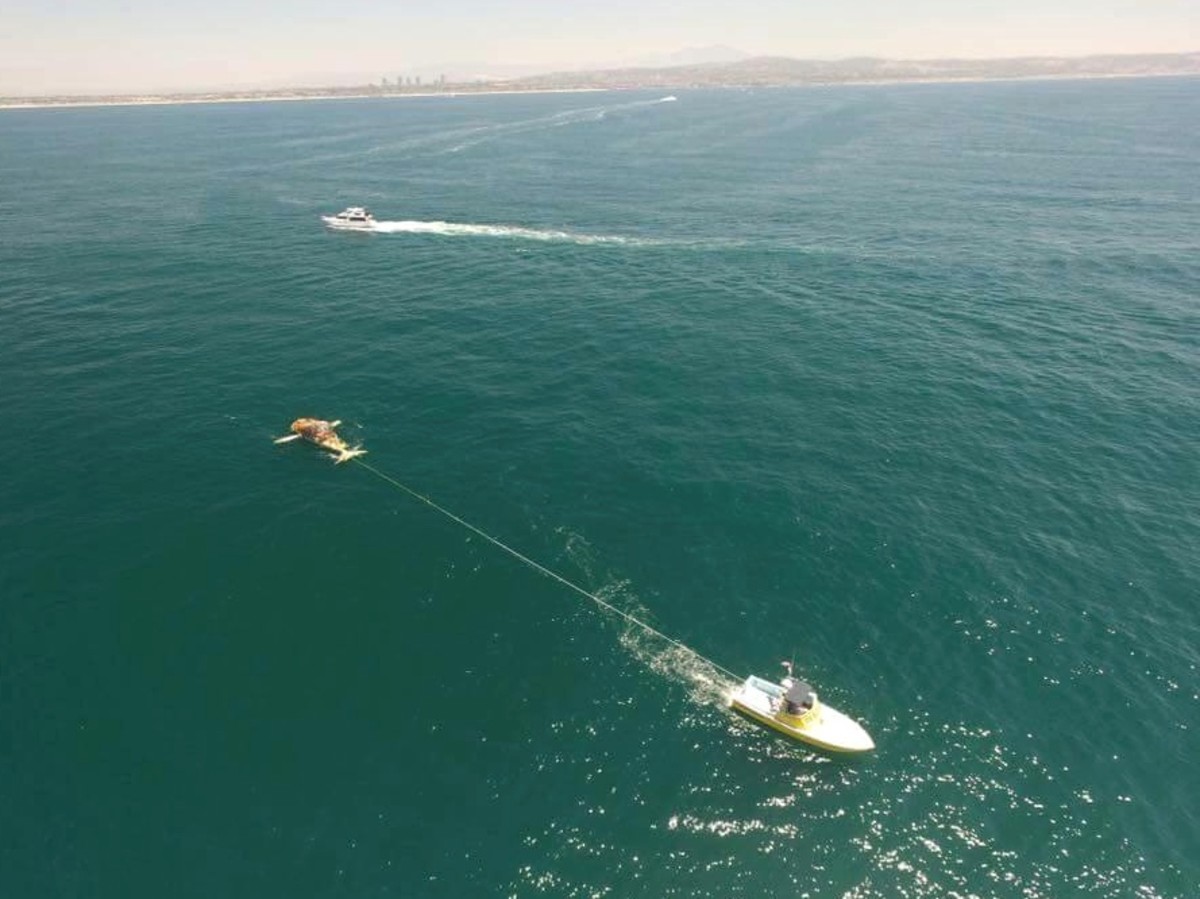 Poe, who has tagged thousands of mako sharks and was featured in the recent Discovery special, Shark Week, is among experts who believe that populations of large shark species Southern California are increasing.
As for Wally the late humpback whale, her carcass was towed to sea for at least the fourth time on Sunday, after drifting close to shore in Orange County waters.
Poe said that when he left the carcass on Saturday, it was drifting to the south and shoreward.
More from GrindTV
How to take your BBQ off the grid and leave no trace
5 essential tips for filming a summer surf session
Kayaking 101: Picking out the right paddle for you
For access to exclusive gear videos, celebrity interviews, and more, subscribe on YouTube!