As reported on uk.reuters.com
OSLO (Reuters) – Already threatened by a thaw of ice around the North Pole, the polar bear's title as the top Arctic predator may under challenge from a shark.
Scientists researching how far sharks hunt seals in the Arctic were stunned in June to find part of the jaw of a young polar bear in the stomach of a Greenland shark, a species that favors polar waters.
"We've never heard of this before. We don't know how it got there," Kit Kovacs, of the Norwegian Polar Institute, told Reuters of the 10 cm (4 inch) bone found in a shark off the Norwegian Arctic archipelago of Svalbard.
"We can't say whether or not the shark took a swimming young bear" or ate a carcass, she said. "We don't know how active these sharks are as predators."
Most shark experts contacted said it was likely the bear was dead before the shark found it. Even a young, two- or three-year-old bear would be a ferocious opponent for a Greenland shark, which can grow to up to 7 meters (23 feet) and weigh more than a tonne.
"It sounds like a scavenge," said Steve Campana, head of the Canadian shark research laboratory at the Department of Fisheries and Oceans.
He said he had not heard of a shark eating a bear before and it was a "million dollar question" for researchers as to whether Greenland sharks attack live bears.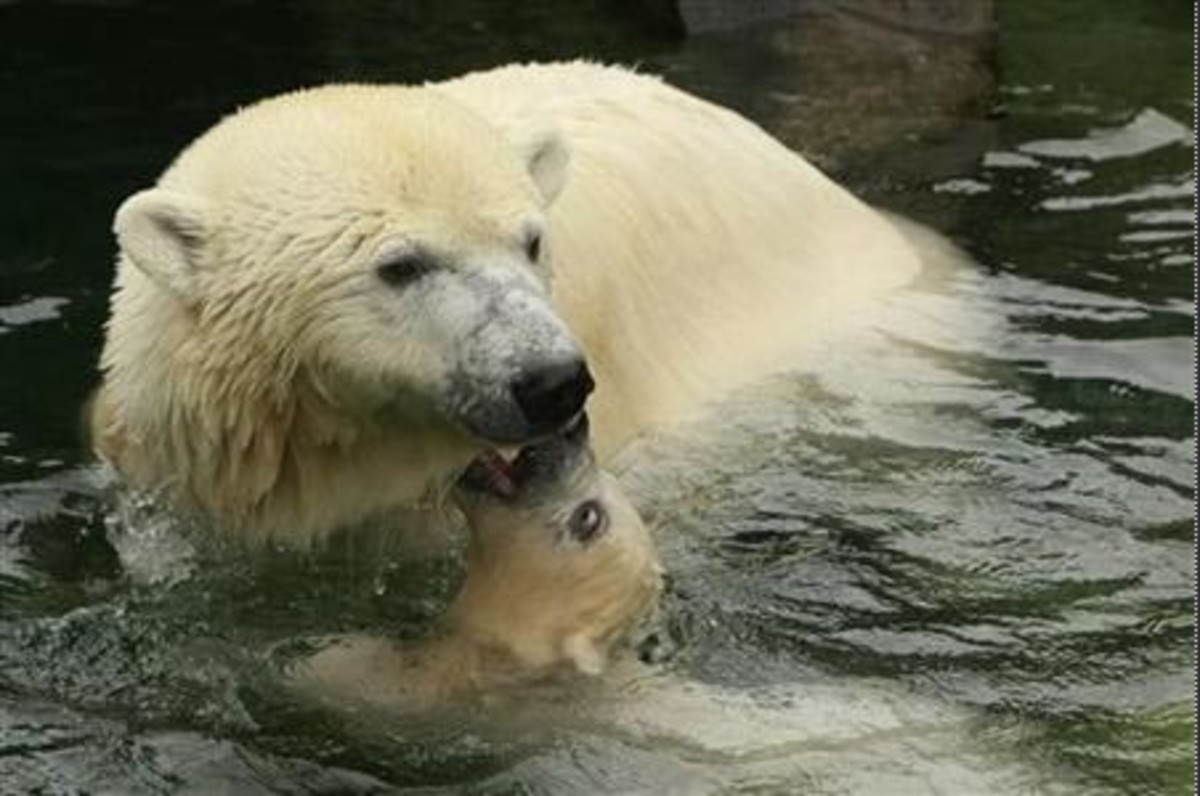 For access to exclusive gear videos, celebrity interviews, and more, subscribe on YouTube!