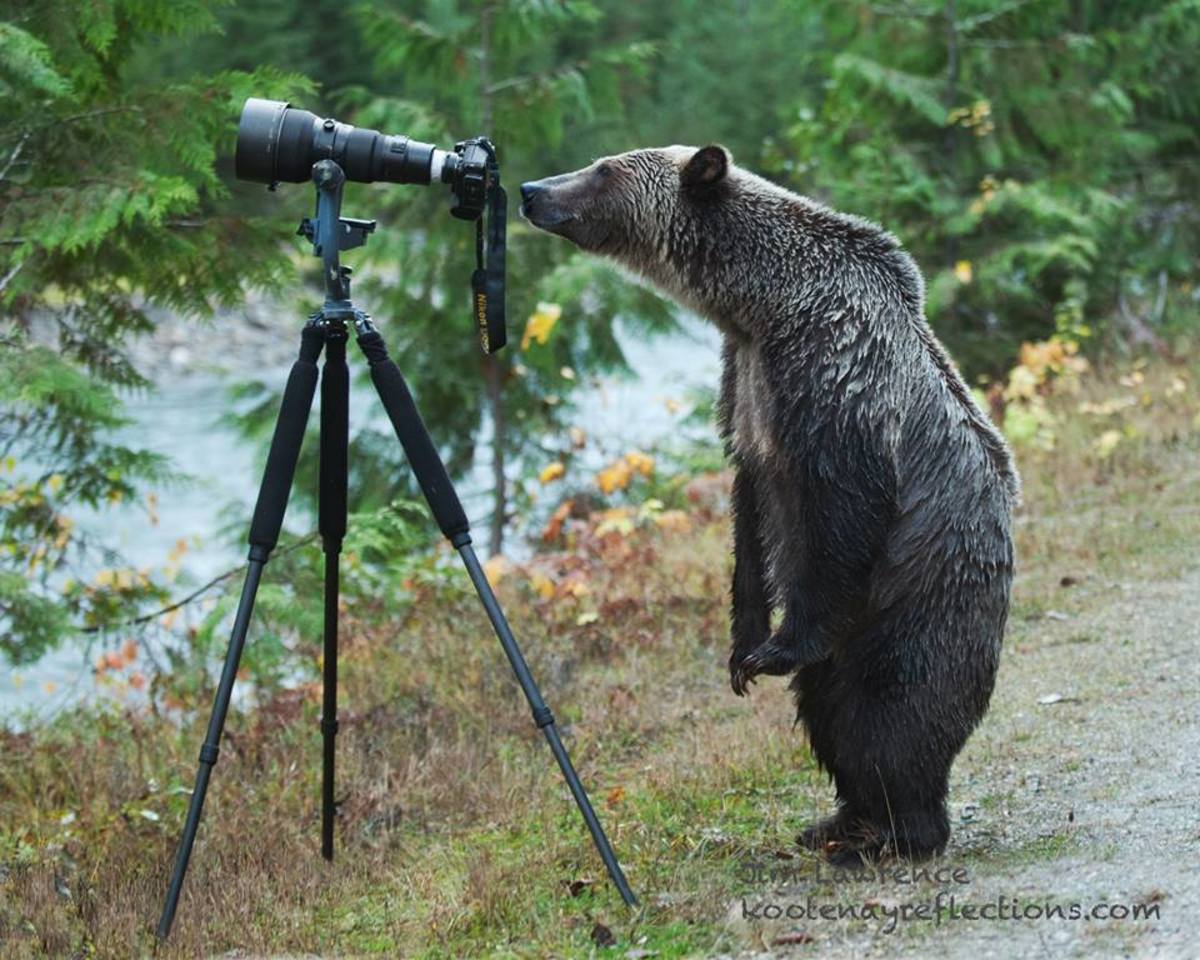 A Canadian wildlife photographer attempting to get photos of a grizzly bear fishing for kokanee salmon in a river in the British Columbia Rocky Mountains got far more than he bargained for—in a good way—when the grizzly started toward him.
Jim Lawrence of Kaslo, B.C., set up his camera on a tripod in an opening in the bush, anticipating that the grizzly would make its way downriver so he could get a photo from across the river.
"I should know better than to guess what a bear is going to do," Lawrence told GrindTV Outdoor in an email. "He crossed to my side and scrambled up the bank, at which point I dashed back to the truck for another camera [with a shorter lens].
"They say intelligent species are curious and the big bear was no exception. He approached the camera cautiously, sniffing deeply, then stood up for a closer inspection. For the longest time he studied the screen and buttons; then, with a huge long-nailed paw, gently tugged on the strap. The weight of the long lens caused the camera to pivot quickly upward, startling the big fellow, at which point he kind of shrugged and went back [to] fishing."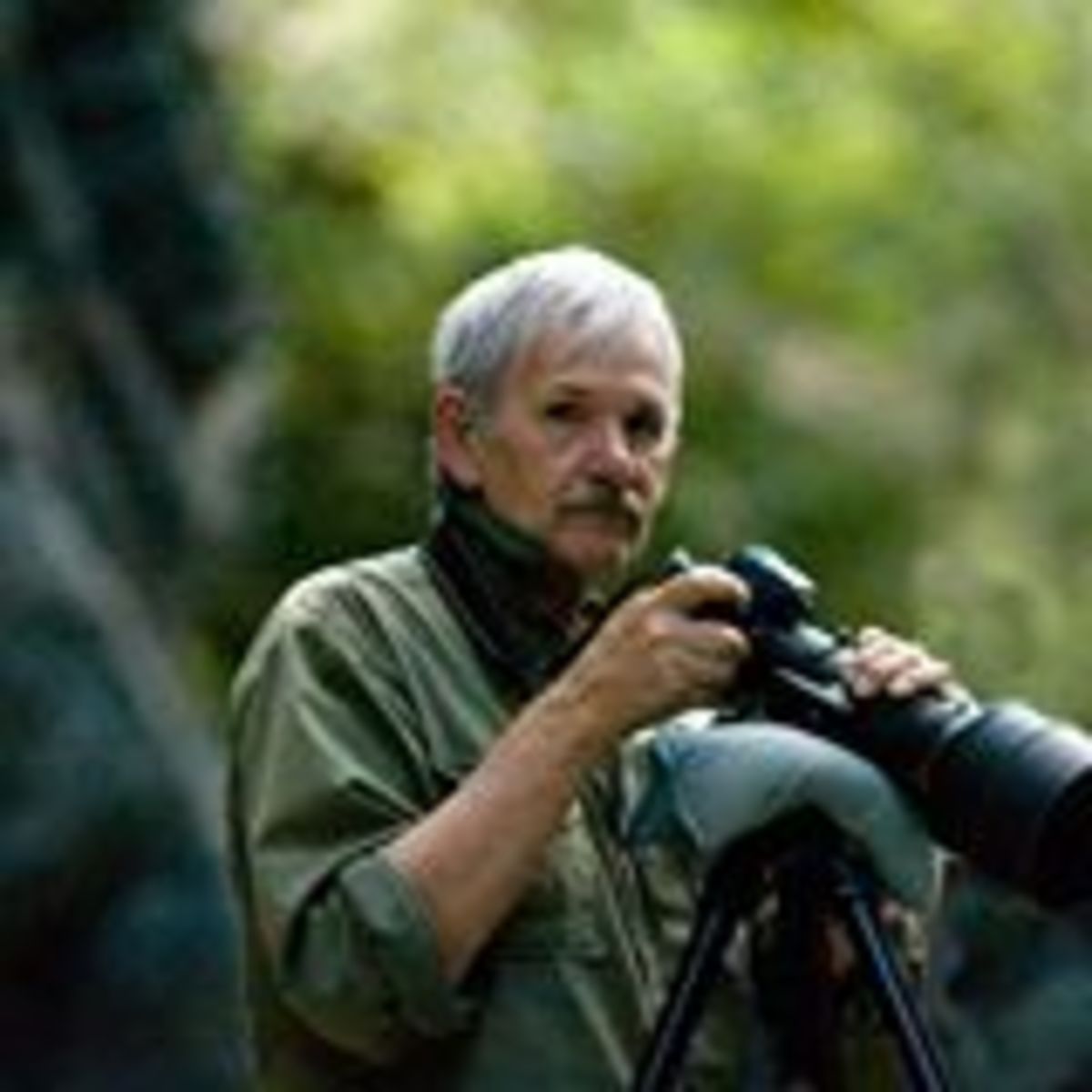 The result was a precious photo of the grizzly bear standing on its hind legs appearing to be getting ready to take a photo.
Lawrence posted the photo on CBC Radio One's B.C. Almanac for its Listeners' Lens gallery and then on Facebook, where the photo has gone viral with more than 7,600 shares.
"Who knows why it went viral," Lawrence told The Star. "Maybe it's because the bear has such a human look."
The photo turned out to be a way for Lawrence to push his message to "ban trophy hunting," noting that 300 grizzly bears were shot in B.C. last year during a biannual trophy hunt. The practice has been prohibited in many other provinces, according to The Star.
The Star reported that Lawrence hopes the government can see that wildlife viewing can bring in just as much capital as the trophy hunt, so that these animals can be protected.
"It remains forever an honor to be granted observation privileges over an animal's life," the longtime wildlife photographer wrote on his website.
Follow David Strege on Facebook
More from GrindTV
Man "surfs" dead whale surrounded by sharks
Man panics after shooting gun for the first time
Woman defiles National Parks with graffiti
For access to exclusive gear videos, celebrity interviews, and more, subscribe on YouTube!