Whether splashing around a pool or having a blast at the beach, water days are always good days for youngsters. But while building sand castles and shooting water guns is all good fun, teaching kids a watersport can seed a lifelong passion.
Standup paddling is a natural fit for kids because not only can they start young, but the technology has evolved to fit their (smaller) needs. With a little guidance and encouragement, it's likely your little buckaroo may just be hooked after the first session. To set your kids up for success, here are a few simple grom-focused tips for learning to paddle.
Choose the Right Gear
You wouldn't go out and pick an oversized paddleboard for yourself, so don't do that for your kids. While it's tempting to give them a hand-me-down board with an old adjustable paddle, the extra weight and size will make learning proper technique difficult.
While full-sized boards were the only option during the sport's infancy stage, nowadays manufacturers have created smaller boards, paddles and accessories geared towards youth paddlers. Your kids will eventually outgrow their smaller equipment but you can save money by getting them a smaller adjustable paddle–50 to 65 inches–and looking for pre-owned youth boards.
Also remember that safety comes first. Before putting your child on a SUP, make sure they are both a confident swimmer and comfortable in various water conditions. Once on the board, never let them paddle without the proper safety gear including a leash and PFD. Being careful saves lives and there's no life more precious than your own child's.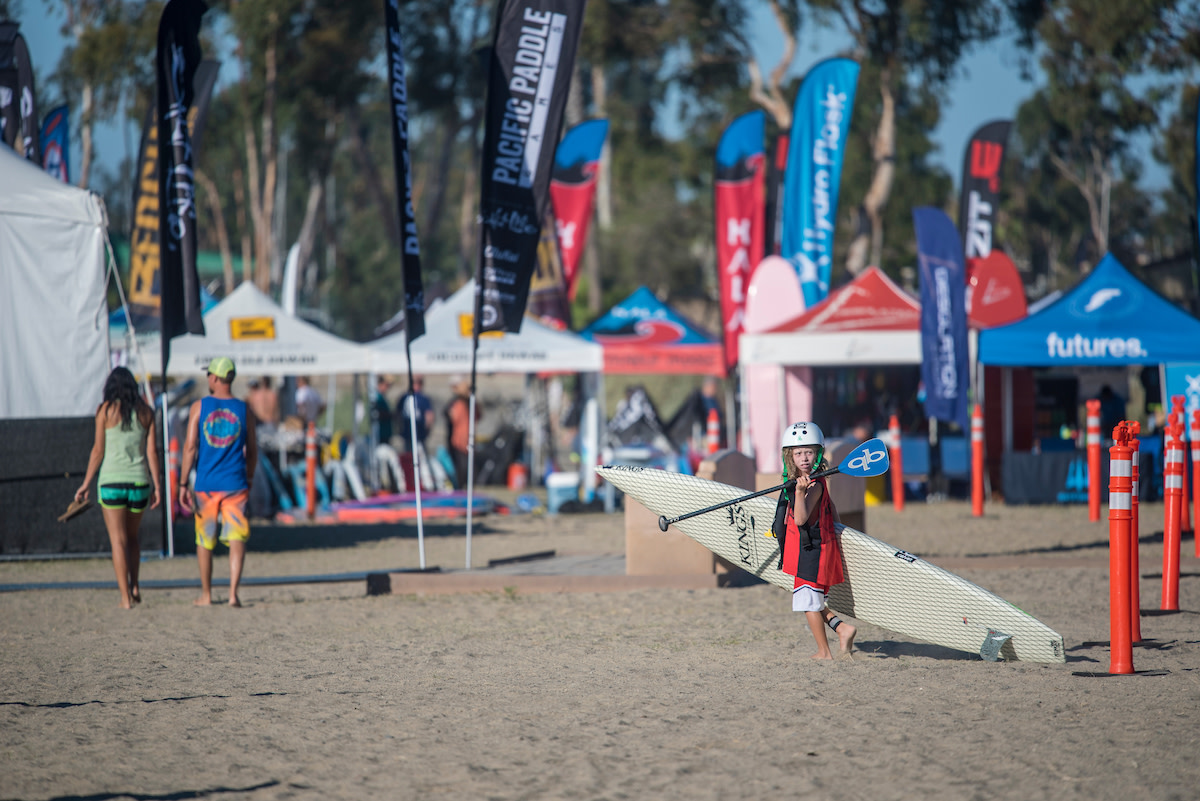 Paddle with Friends
Depending on the age of the child, they will likely be stoked to just paddle with mom or dad while they are first learning. But eventually, they'll want to start paddling with some kids their own age. The benefit of paddling with peers is two-fold–not only will they make new friends, but paddling with other groms will only drive them to become better.
This can be accomplished the old-fashioned way of simply talking to other kids at the local paddling spot, but they can also meet others through one of the various youth paddling classes on offer. A few top youth SUP schools include the Paddle Academy in Dana Point, Hood River's Big Winds Junior Elite Team, Jay Wild's Junior Tahoe Waterman and the Carolina Junior Waterman's Team in Wrightsville Beach. In addition to meeting new friends, these schools also teach kids the proper technique they need to excel on the board.
Set Goals
There's no better feeling than setting a goal and achieving it. This holds true for kids too. No matter how small their achievement may be, that feeling of accomplishment will drive them to keep improving.
Goals can be as simple as paddling out to touch a buoy or catching a first wave; to more difficult goals such paddling their first mile or entering their first race. No matter the goal, giving kids a reason to keep paddling and striving is key.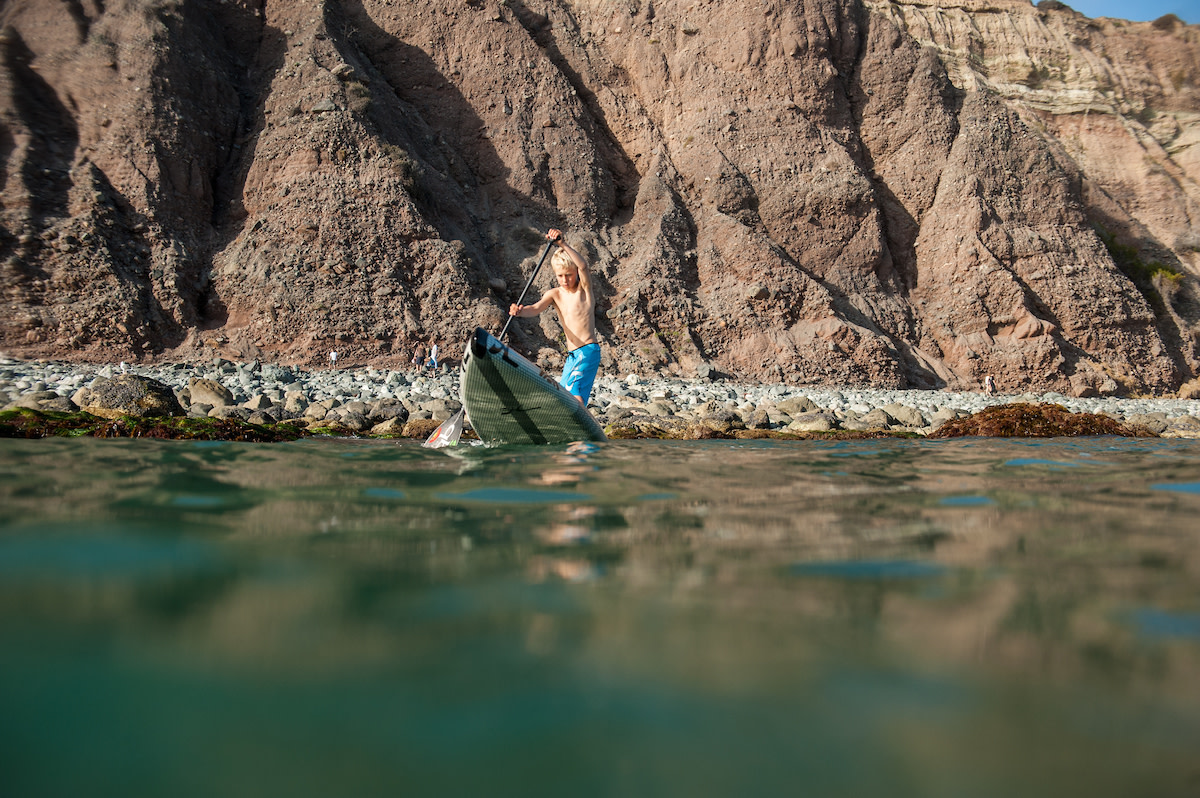 Try Different Disciplines
Paddling the same flatwater over and over again is good for learning the ropes, but kids have shorter attention spans and get bored easily. Once they're ready, introduce them to some of the more exciting options that SUP offers.
Whether it be surfing, racing, downwinding or river paddling, kids can pick up these new sports much faster than adults. However, make sure you keep a close eye on them–especially during downwind or river runs–and never push them beyond their limits.
A word of caution: Children won't be able to handle oversized boards in turbulent water and are more likely to get hurt. When beginning these more challenging sub-divisions, properly sized gear is key.
Have Fun
Remember, kids just want to have fun. The last thing you want to be is one of those overbearing parents who thinks their kid is the next Kai Lenny.
Chances are, they won't be. Instead, focus on teaching your kids to have fun and enjoy paddling just like you do. It's a sport you'll be able to bond over and practice together for years to come. In the end, that's all that really matters.
More
The article was originally published on Standup Paddling
For access to exclusive gear videos, celebrity interviews, and more, subscribe on YouTube!