Northern California's Bay Area has wildly diverse waves that can scare the crap out of you one day, then give you the ride of your life the next. This guide will help you find the wave you're looking for in the frigid Red Triangle.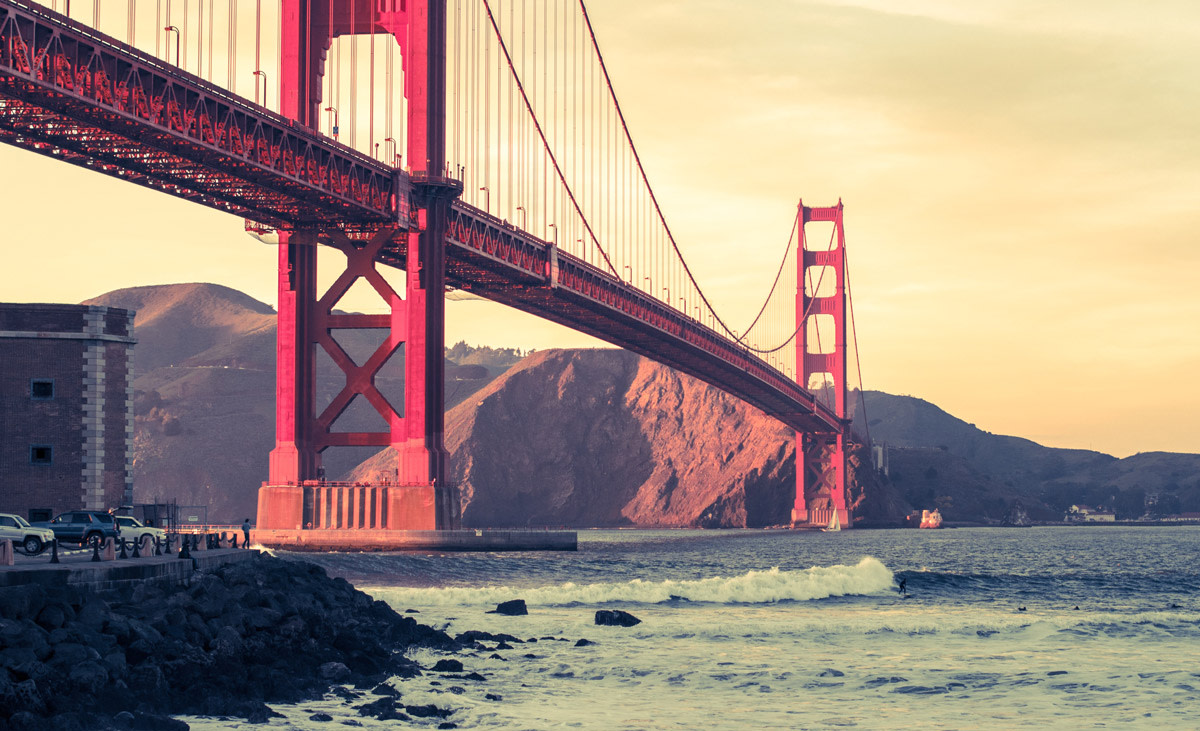 Wetsuits are required year-round, so consider getting either a 5/4 or a 4/3 full wetsuit; a hood and booties are optional. Although the water is cold for us, it's a great home for seals, otters and dolphins — and great white sharks. The breaks listed below are all part of the Red Triangle — a great white shark breeding ground.
RELATED: How to choose the right surf fins
This is scary. However, statistically you are more likely to get in a car crash on your way to the beach than to be attacked by a shark.
Beginner waves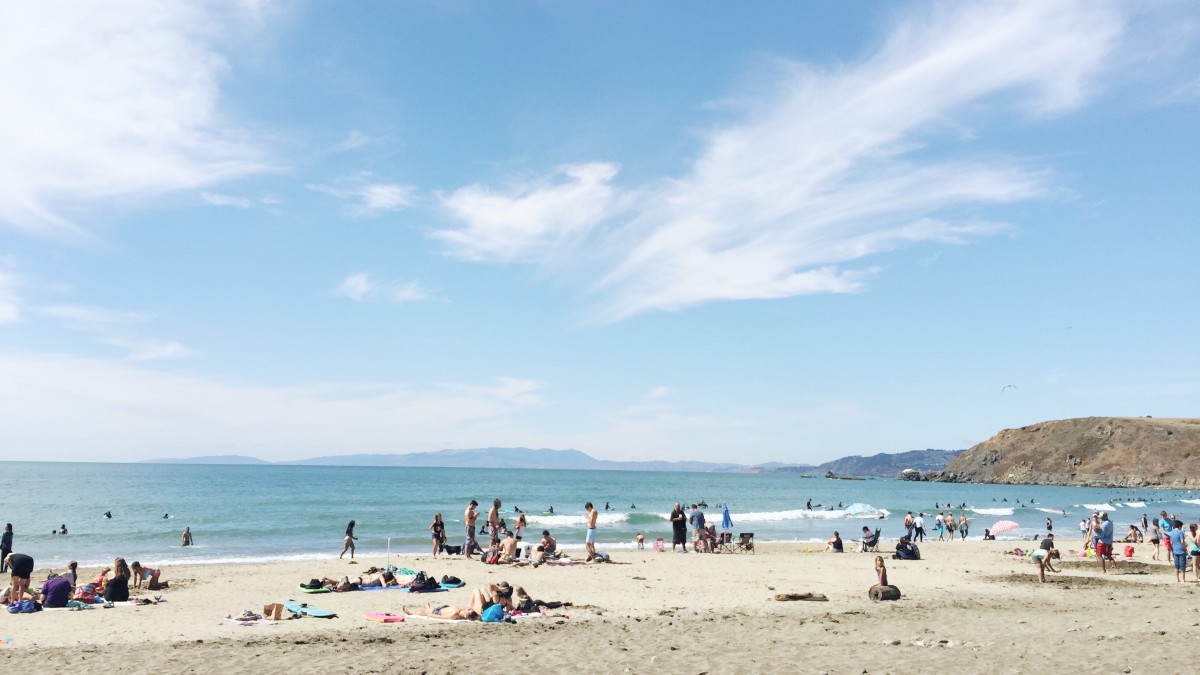 Linda Mar Beach in Pacifica is the beginner capital of the Bay Area. With a convenient parking lot, a sandy bottom and shops that rent gear, this spot is ideal for newbies. Crowds can get thick, so the biggest danger here is getting run over by another surfer.
The payoff is riding vibe-free waves, which can be rare in the Bay Area. This beachbreak accommodates all kinds of boards, so take out your favorite shred stick or try something new — no judgment here.
Bolinas has two mellow breaks for beginners. The Patch is a longboard wave that breaks over a patch of rocks that can snag your fin or ding your board on lower tides. Good news, though: There's sand beyond these rocks, so no need to scramble.
The Channel, sometimes called The Groin, is a fun, pitchy beachbreak at the opening of the river mouth. Bolinas has some abnormally frigid water, so bundle up.
Advanced waves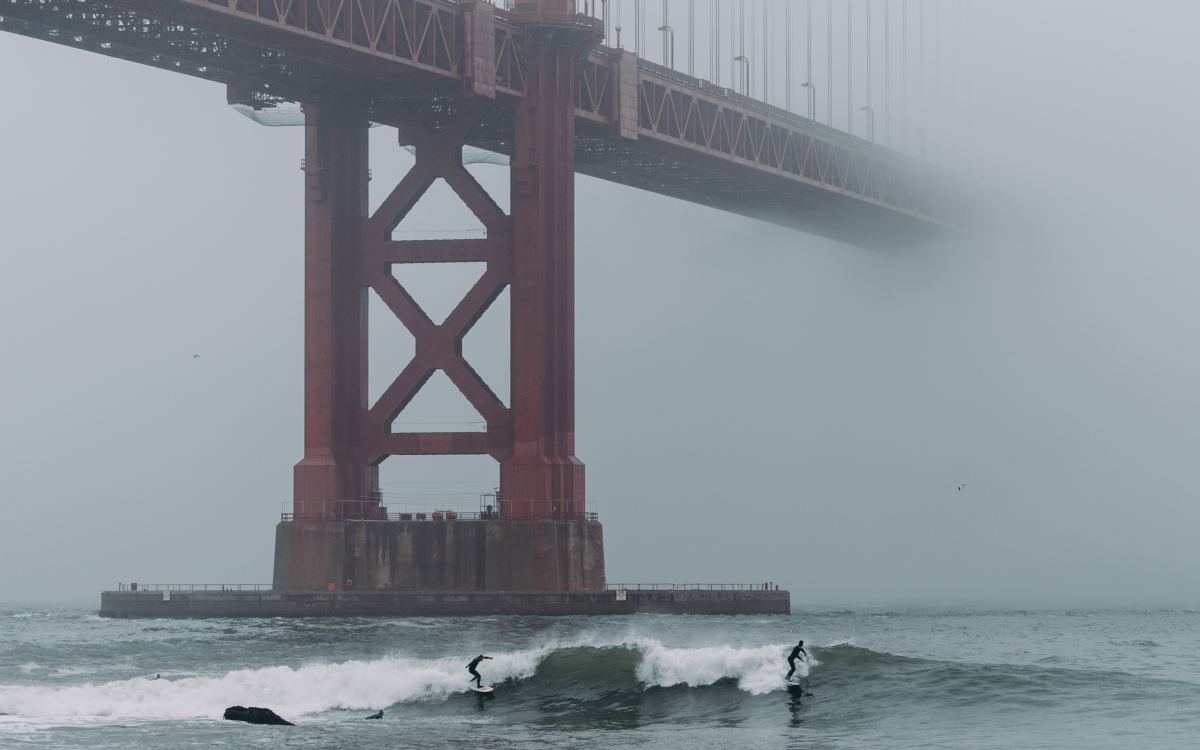 Fort Point offers iconic lefts under the Golden Gate Bridge. With few takeoff spots, locals can be territorial, so go with someone who knows the spot, the crowd and how to get in and out.
Ocean Beach (OB) is a wild, open beachbreak with shifting sandbars and schizophrenic waves. OB is bigger than it looks. It can hold massive swells on the outer sandbars, and on smaller days perfect little peaks peel across the inner bars.
RELATED: The less-traveled way to see the Golden Gate Bridge
If you want to feel raw oceanic energy but know your limits, OB might be right for you. Shortboards are best, as duck-diving is often required.
Expert waves
Mavericks is where you go to ride mountains. These 40- to 50-foot waves require extensive training both in and out of the water; surfing here requires tremendous strength and breath control because you can get held down for up to four minutes. Sadly, many great surfers have died here.
RELATED: These 5 surf trips are more than just epic waves
Just down the road: Santa Cruz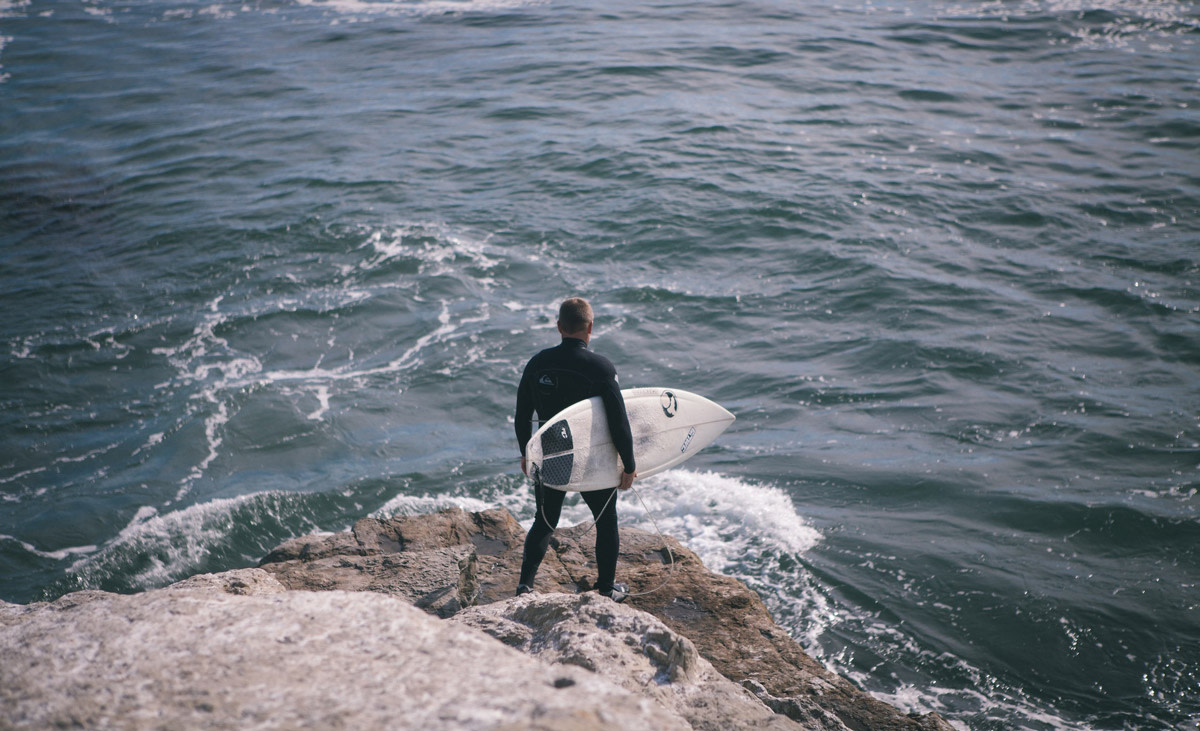 Not considered part of the Bay Area, but only 75 miles south of San Francisco, Santa Cruz is a wave-filled wonderland. It offers advanced waves like Steamer Lane and beginner breaks like Cowells, as well as Pleasure Point, The Hook and 38th Ave.
The waves may be friendly, but the crowds can be less inviting; Santa Cruz has a reputation for localism. So surf smart, follow the etiquette rules posted at most breaks and enjoy the ride.
For access to exclusive gear videos, celebrity interviews, and more, subscribe on YouTube!