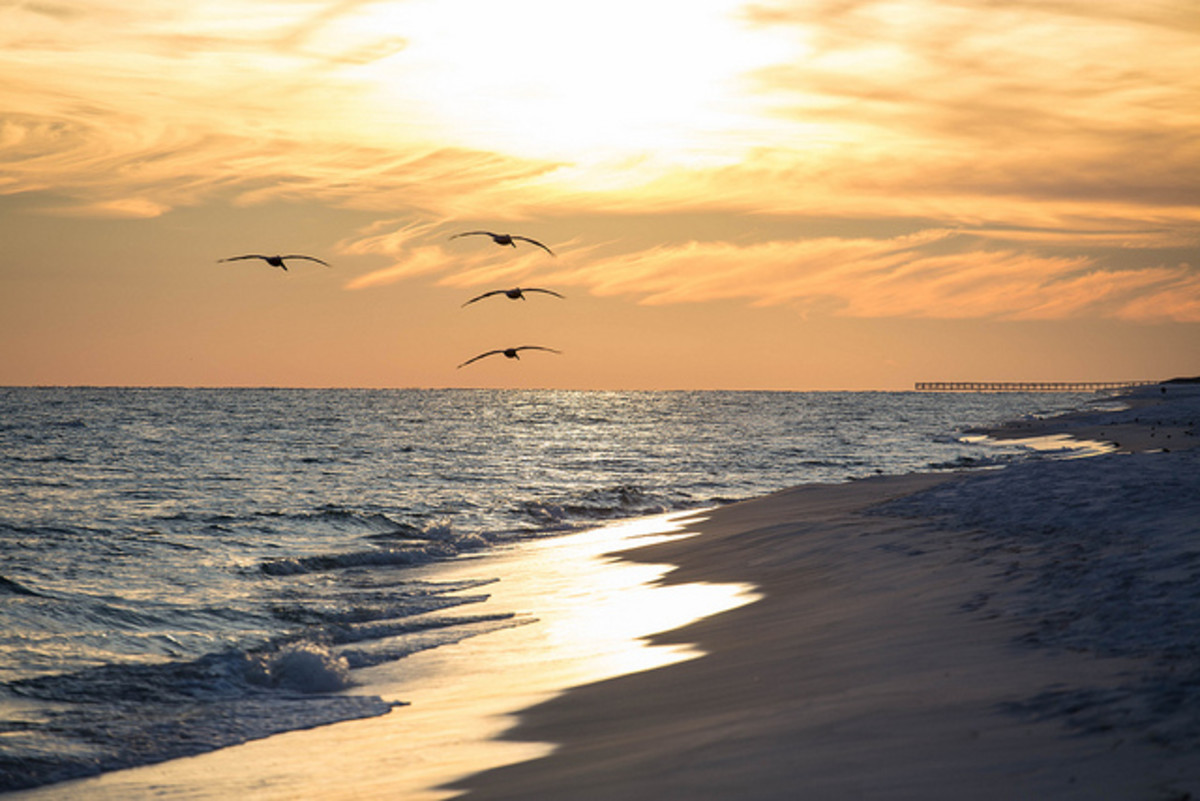 ‣ Gulf Islands National Seashore, Florida/Mississippi
If you're hanging out on the Gulf Coast of Mississippi or the Florida Panhandle, slip away to the waters around the eastern or western section of this National Seashore. From Pensacola, Fla., access the eastern portion, which features miles of protected water and barrier beaches in Santa Rosa Sound. Coastal blackwater rivers are also rife with paddling potential. Launch your kayak from one of several oceanside parking lots and make your own itinerary. Watch for the gopher tortoise, Atlantic bottlenose dolphin, and more than 300 bird species. Off the Mississippi coast, a string of offshore islands form the park's western section. Several islands (notably Deer Island and Horn Island) are accessible by sea kayak and offer primitive camping, great fishing and the occasional alligator sighting. The nearby Pascagoula is the largest undammed river in the Lower 48, with days' worth of sandbars, lagoons, and tributaries to paddle to through the 'cuts'. From Ocean Springs, Miss., stow the credit card and kayak nine miles up the Old Fort Bayou 'blueway' to Southern eats and blues at the world-renowned Shed BBQ & Blues Joint.
Info/rentals: nps.gov/guis or southcoastpaddling.com
Local Knowledge: Time your visit with the annual Battle on the Bayou kayak race to the Shed, usually held in mid-March. Don't miss Fort Massachusetts, a historic coastal fortification covered by the storm surge of Hurricane Katrina, but now reopened for visitors. — Alan Kesselheim
The article was originally published on Canoe & Kayak
For access to exclusive gear videos, celebrity interviews, and more, subscribe on YouTube!