Thirty-five years ago, when Royalex was a new and unproven canoe material, the folks at Old Town tossed one of their new Royalex Trippers from the factory roof. The canoe bounced, and Old Town made its point. The new material was tough.
Fast forward to yesterday. Royalex has been discontinued and stockpiles are dwindling. Canoe companies have been searching desperately for a replacement. Nova Craft's solution is a woven plastic material called Innegra, laid up with a bit of basalt for reinforcement (Yes, you read that right. Basalt, as in volcanic rock, melted and spun into a super-strong fiber). Nova Craft calls the combination Tuff Stuff.
The question, up until yesterday, was "exactly how tuff is Nova Craft Tuff Stuff?" So company founder Tim Miller hucked a brand-new Tuff Stuff Expedition 16-foot Prospector off his factory roof. Did the 100-foot drop prove Nova Craft's point? You be the judge.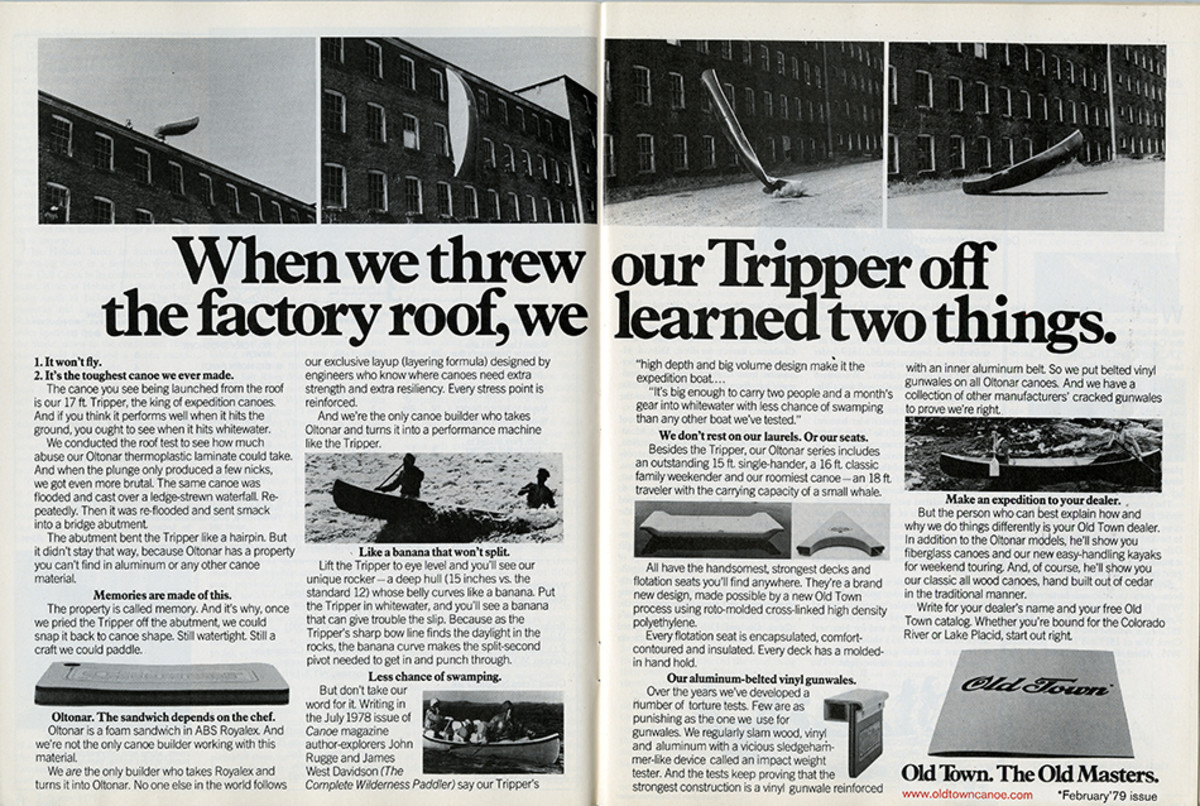 Here's another stress test from the folks at Nova Craft.
The article was originally published on Canoe & Kayak
For access to exclusive gear videos, celebrity interviews, and more, subscribe on YouTube!