By Amy Freeman / Photos by Dave Freeman
TICK, TICK, TICK. The satisfying sound of wild rice kernels dropping into the hull of our canoe signaled we had hit a good patch. Dave sat immediately in front of me, expertly wielding the cedar flails. Our dog Tank sat wedged in the bow with a confused expression on his face. I could practically read his thoughts: "What are my people doing? First they put me in the wrong spot in the canoe. Then they started plowing through the tall grasses instead of sticking to the main river channel. Dave isn't even paddling! What is going on here?"
This new arrangement was, of course, optimal for harvesting wild rice in a river of the Boundary Waters Canoe Area Wilderness. We had applied online for our license (a Minnesota requirement) to harvest and several days ago four friends had paddled in to gather the wild grain and to teach us how to amass our own bounty. This is something we have wanted to do for years but were always traveling elsewhere or tied up with work. What perfect timing for our first time — while spending an entire year in the BWCAW. These four blissful days on the river, methodically paddling and meditatively harvesting, breathing in the rich, grainy aroma with the sun beating on our backs, served as a way for us to know this area and its waters more intimately than we ever had before.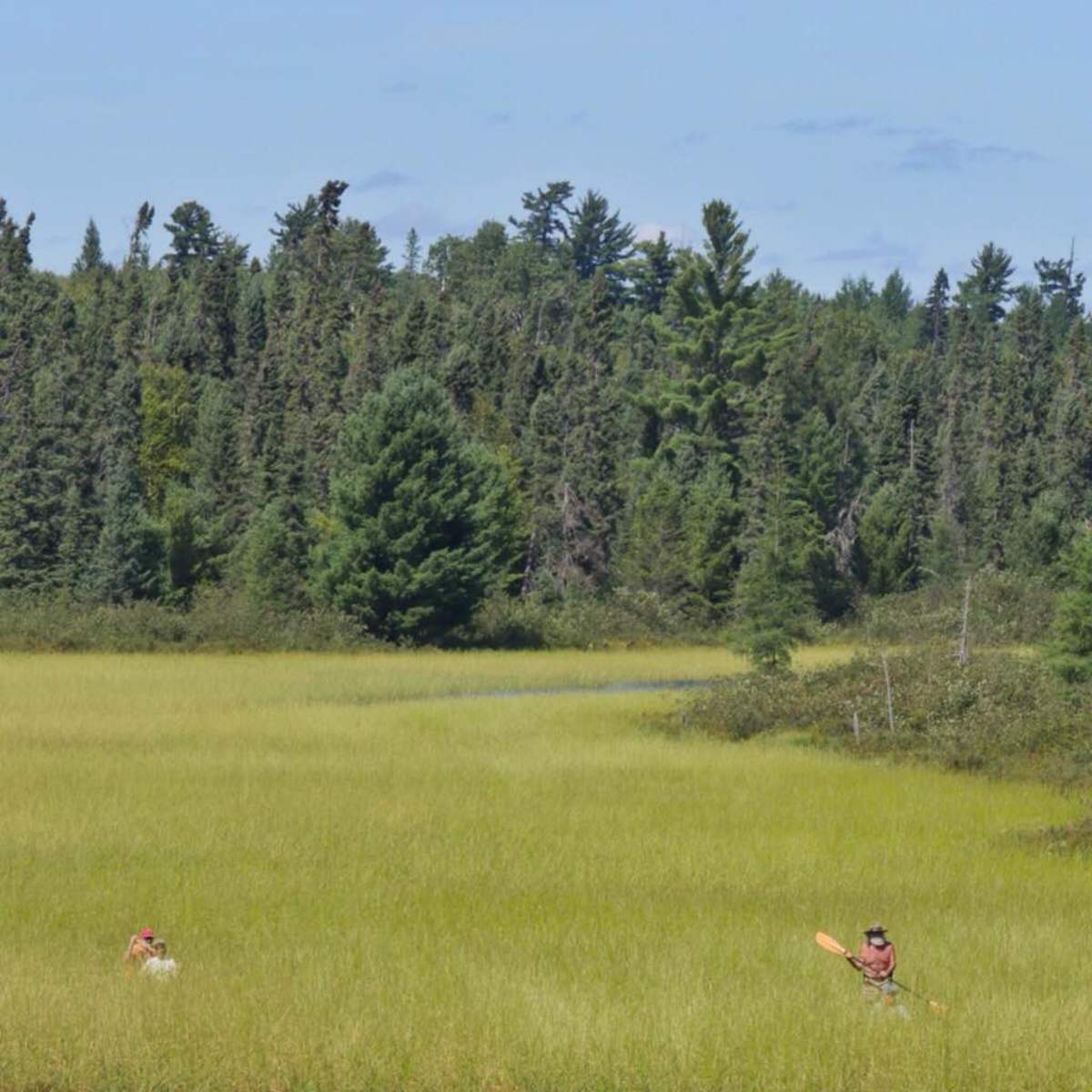 It had taken us several days and a process of trial and error to settle into this arrangement in the canoe and the routine of harvesting. We learned by watching the experts, our long-time friends Bert and Johnnie, who have been harvesting wild rice in the region for the past several decades.
Dave and I traded off between paddling and harvesting, with the paddler in the stern seat and the harvester sitting on Dave's camera case behind the yoke. Tank served as ballast in the bow, keeping our trim somewhat level. Our canoe wasn't birchbark. It was a Wenonah Spirit II on loan from Ely Outfitting Company (because our Wenonah Itasca was too long and wide according to the DNR's regulations).
The motion of the flails (cedar sticks) took a while to master. I watched Johnnie and her fast yet graceful movements made it look effortless. The idea was to use one flail to bend the stalks of wild rice over the canoe and gently stroke it with the other. Then you switch sides. Bend and swish, bend and swish. If you do it right, the ripe kernels drop into your canoe with a satisfying sound. The paddler or poler needs to adjust the speed of the canoe to match the pace of the harvester. Operating the flails was a meditative action. Poling through the shallow water and sometimes dense stalks of rice took some muscle. Quitting time was at 3 p.m. each afternoon and we were glad for it. The sun was hot, the muscles in our wrists, arms and shoulders were sore, and we were covered in kernels of wild rice. They are seeds after all, with little barbs that stick to hair, clothes and dog fur. A swim in a jacuzzi-like pool in the rapids or off a beach both cleansed and refreshed us all before heading back to camp where we would spread our haul out on a tarp to dry in the sun before cooking dinner. Dave and I couldn't help but compare piles and each day ours was roughly half the size of Bert and Johnnie's or Lynden and Lawson's.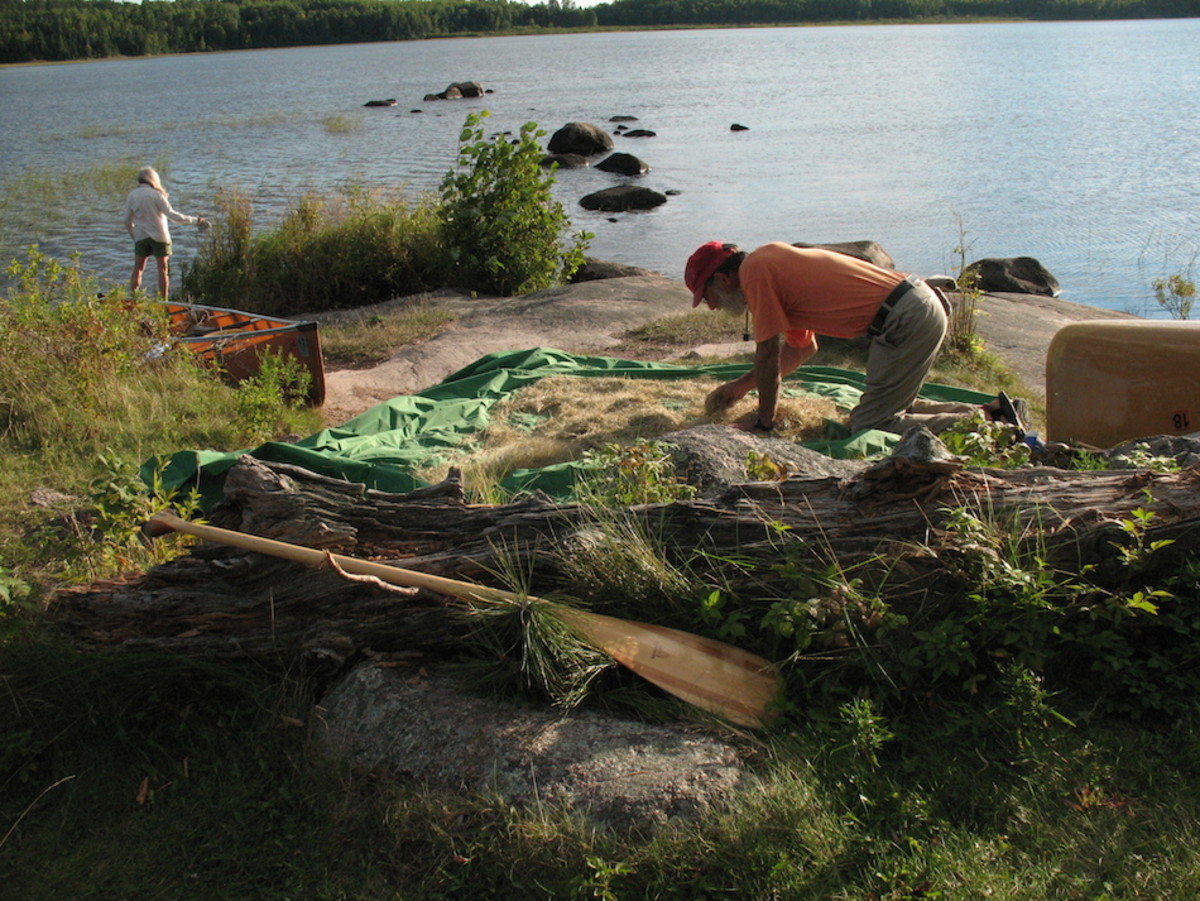 Every morning I looked for the small bundle of tobacco tied with sweetgrass to a clump of wild rice stalks, left by Bert as a gesture of gratitude. I offered my own thoughts of thanks to the water and the shimmering submerged field of green and tan that filled the bay in front of us. How miraculous that such a plentiful food source lay before us and that we happened to be here during its brief window of ripeness.
Wild rice is the abundant, water-dependent food source of this area. It is a sacred food of the Anishinaabeg, linked to their ancestral history. Their story of migration is tied to the wild rice — I was told that long ago they traveled here from the eastern United States and settled in this region once they found the place where food grows on the water.
Due to its sensitivity to water pollution, wild rice is this region's canary in the coal mine. The pollutant of concern here is elevated levels of sulfide in the water that could result downstream of Twin Metals and other potential copper mines. Sulfide is toxic to wild rice because it inhibits nutrient uptake through the plants' roots. If copper mines are built upstream of the Boundary Waters, the wild rice would be one of the first plants to suffer.
I heard them before I saw them. Two massive white birds glided over our heads, coming in for a landing on the lake. One uttered a sound that can only be described as trumpeting and the call was returned from five more trumpeter swans. Flying in perfect synchrony, they all landed nearby. After a brief preening session on the open water, they gracefully drifted into the bay filled with wild rice. It didn't take long to discern what they were up to. Their black bills grabbed the tops of the stalks and their long necks curved as they gobbled up the kernels of rice. Over and over, they repeated the process with practiced, elegant bobs of their heads. Clearly, it is not just people that depend on the wild rice.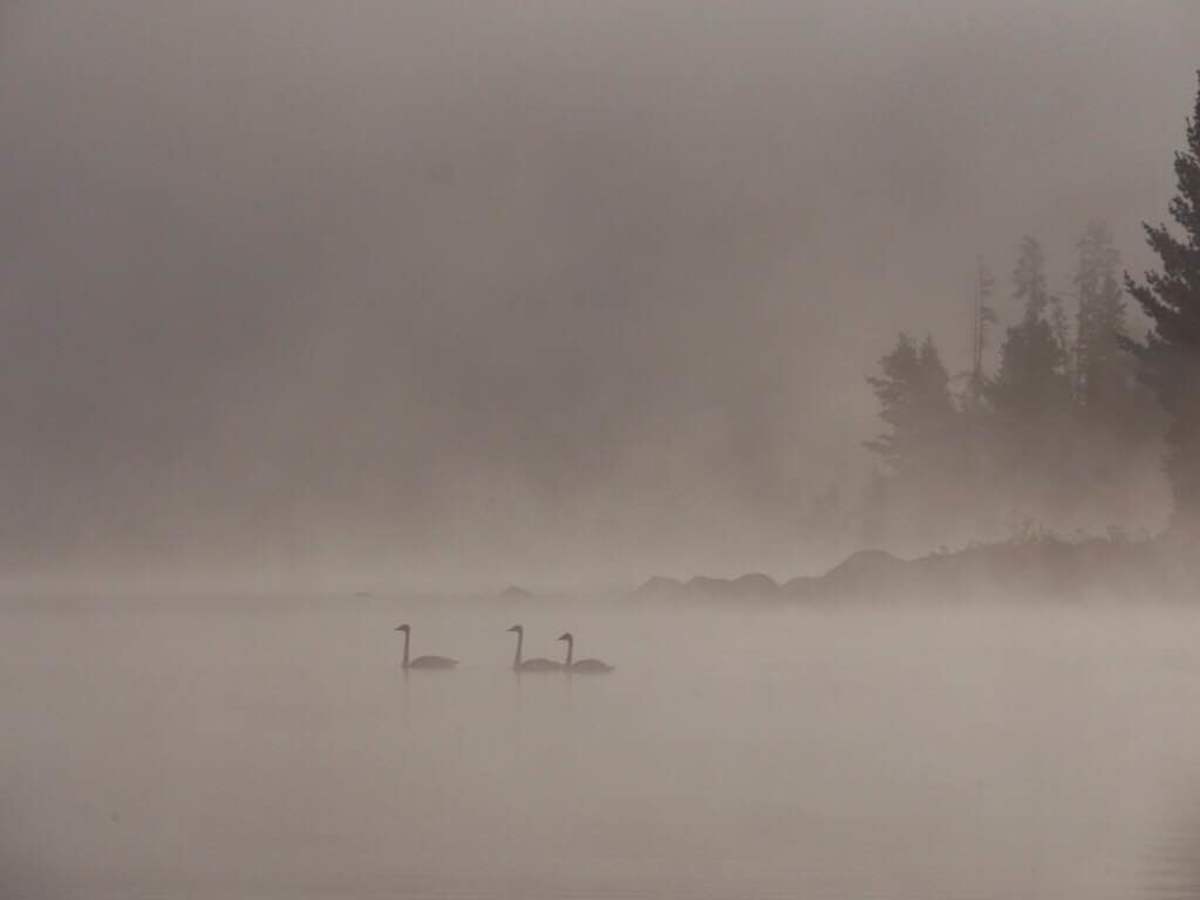 It is my firm belief that we have no right to allow an activity that produces pollution scientifically proven to harm wild rice to occur within the watershed where it grows in abundance. Rather, it is our responsibility to leave it be – keep its waters clean so that the Anishinaabeg, the swans and others may harvest it next fall and the one after that and so on. I'd like to give future generations from now the chance to float in a canoe amidst the head-high stalks and breathe in the same aroma I did, to winnow it, parch it, taste it and be nourished by it. That is our responsibility in this place where the land and water don't belong to one particular person or company – they belong to all of us.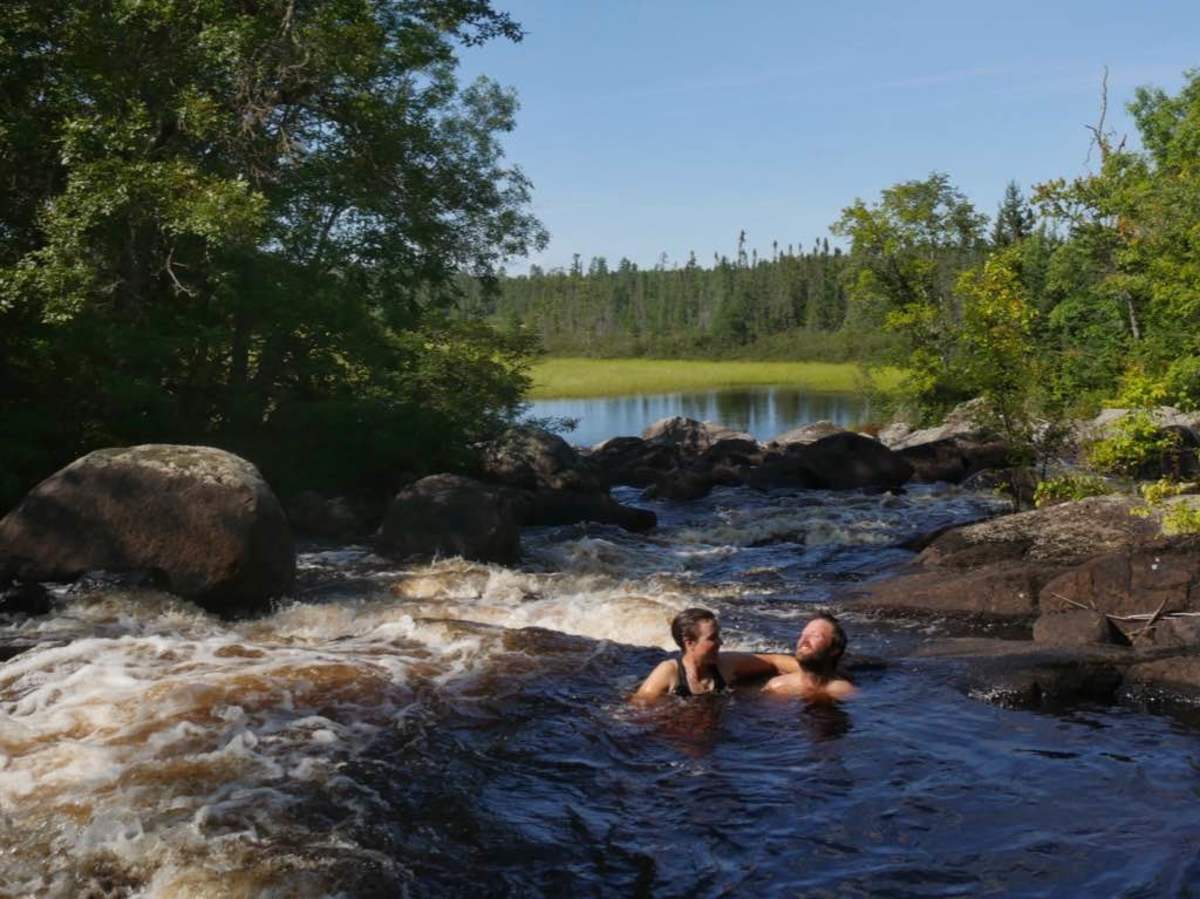 Want to try some wild rice for yourself? Be sure you get the real deal. The "wild rice" in a box of rice pilaf on the grocery store shelf was probably cultivated in California (Where 70% of the wild rice sold in the U.S. is grown). Get hand-harvested, hand-parched, truly wild, wild rice. Check out our trusted source HERE. And enjoy this whole grain that is slightly higher in protein than most others, and is a good source of fiber, folate, magnesium, phosphorus, manganese, zinc, Vitamin B6, and niacin.
---
— Dave and Amy Freeman have been sending in a series of Dispatches from their #WildernessYear in the Boundary Waters. (Read more about their adventures, including: surviving a rogue storm, an action alert for intrepid Boundary Waters paddlers, Canoeing with Dogs, Tips and Tricks for adhering to key rules in the BWCAW, canoeing through the spring thawIce-out, Finding Reasons to Rejoice, Holidays in the Boundary Waters, Ice Canoeing, The Freeze Begins, The Slow Way and Canoeing with the Next Generation.)
— Learn more about the mining threat at SavetheBoundaryWaters.org, and check out the Freemans' educational info at WildernessClassroom.com, or follow updates at #SavetheBWCA and #WildernessYear.
The article was originally published on Canoe & Kayak
For access to exclusive gear videos, celebrity interviews, and more, subscribe on YouTube!