In addition to astrology and oceanography, ancient Hawaiians were extremely knowledgeable in hydrodynamics – It's how they were able to navigate treacherous channels and huge swaths of open ocean.
However, they didn't think of the foil. Imagine what an advanced society they would have been if they were zipping between islands in just a few hours (which is exactly what Kai Lenny just did while completing in the 22nd annual Molokai 2 Oahu Paddleboard World Championships in 2:52:58 on a standup paddle foil board.) It was the fastest time that anyone has ever completed the race.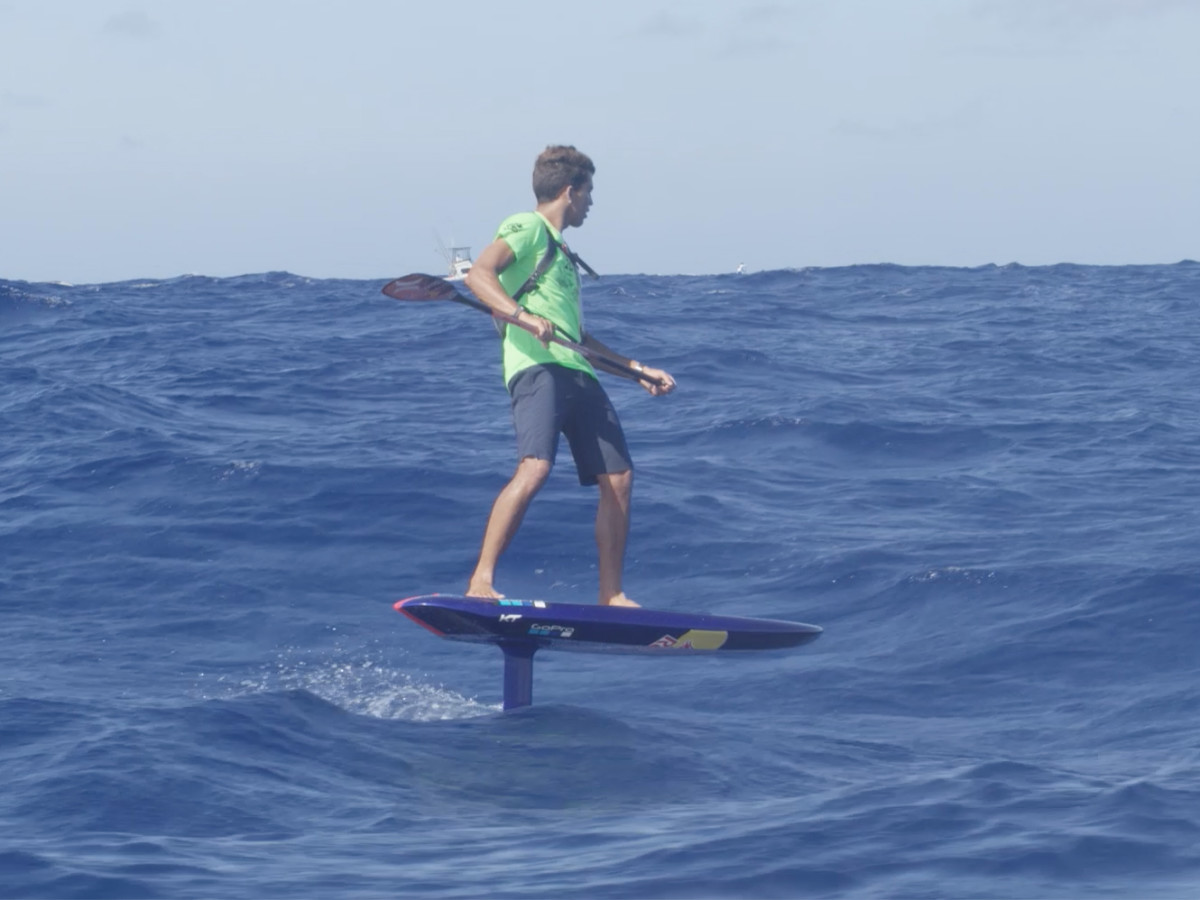 In the legendary race from the island of Molokai into the Southeastern tip of Oahu, Aussie Travis Grant won the SUP division, beating out Connor Baxter and also besting the record time he set himself just last year. Harriet Brown, also from Australia was the first woman across the line, completing the race prone. Among the men prone paddlers, Aussie Matt Bevilacqua took his fourth straight title. Also of note, two-time WSL World Champ, John John Florence did the paddle relay with his friend Kona Johnson, while he's recovering from a knee injury.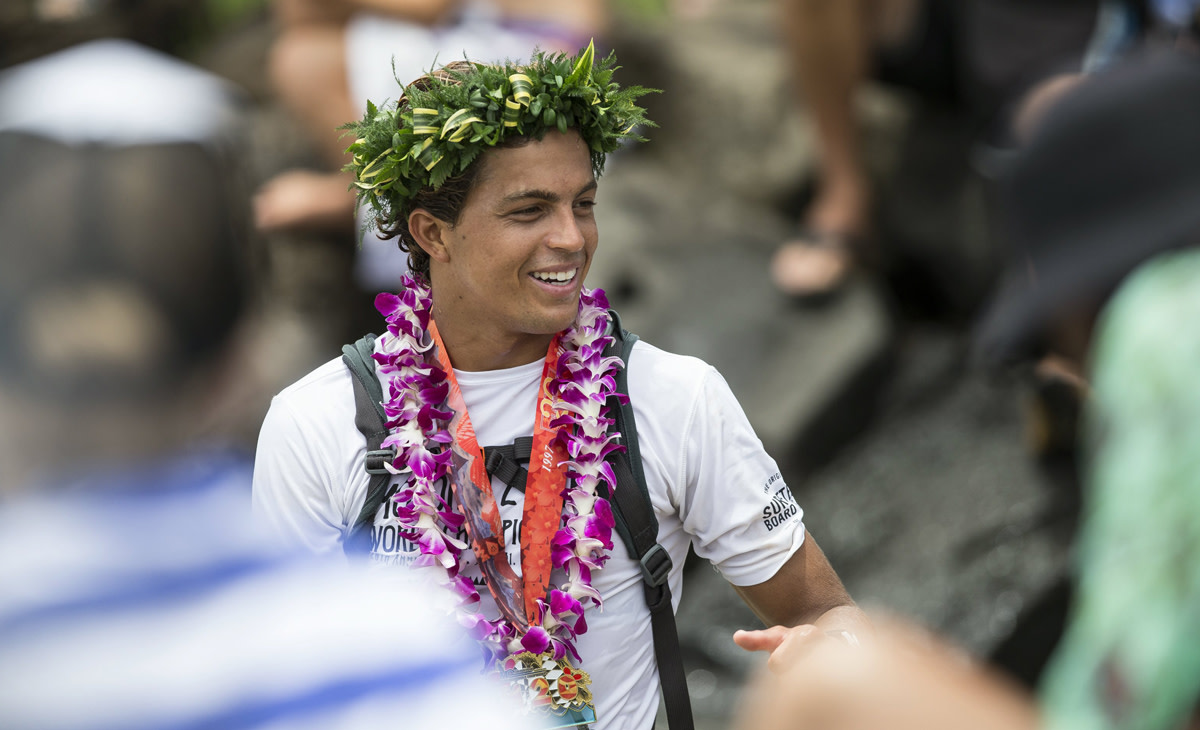 But the big interest this year was Lenny, the Maui phenom who has somehow dominated every aspect of watersports by the age of 25. (He's already won the SUP Stock and Unlimited race here.)
So, was his new way of crossing the legendary Channel of Bones somehow cheating? Not at all.
This year there was a small cadre of watermen and waterwomen who competed in the Hydrofoil Division. Lenny, who has led the rapid innovation in foiling over the past two years, on both waves and open water, was the obvious favorite.
"I am really grateful to the organizers of the Molokai 2 Oahu for opening up a foil division," Lenny told ASN. "I have done the channel several times on prone and SUP and now on the foil. 
"It was so much fun, I was going so fast and surfing the whole way across the channel. Rounding China Walls, coming into Hawaii Kai was challenging and a perfect way to earn the win."
Lenny wasn't able to foil the entire way, however, in some of the strong winds. 
"I paddled prone and standup to make my way in through the strong offshore winds," said Lenny.
Among those in the inaugural foil division was one female, Maui's Annie Reickert, 17, from Maui. She was the first and only woman to compete and complete the race on a foil.
This year was marked by challenging conditions in the Ka'iwi Channel. What could have been a nice downwinder for all the racers got fairly tough.
"I'd say congratulations to everyone who crossed the Channel of Bones this year," added Lenny.
For access to exclusive gear videos, celebrity interviews, and more, subscribe on YouTube!