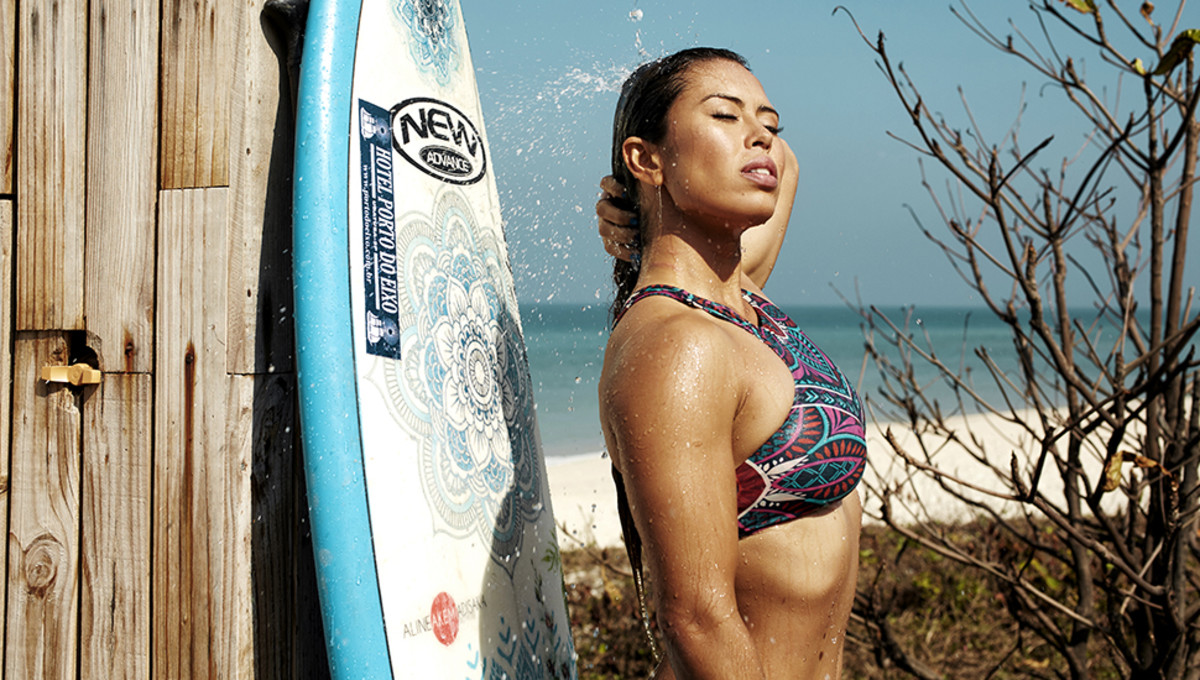 Five Ways to Restore Saltwater Damaged Hair
by Rebecca Parsons
Saltwater is a great platform for watersports and it's certainly a mood booster, but it isn't doing your hair any favors. While the ocean is credited for beachy waves, it is also the source of dry, damaged hair. Sacrificing time on the water in exchange for luscious locks obviously isn't an option, but what if you could have both? Here, we've rounded up five easy and effective ways to restore damaged hair so that you're surfing won't be the only thing drawing attention in the lineup.
Freshwater rinse. Before paddling out do a quick rinse in the shower so your hair soaks up fresh water and less salt water when you head out. Rinse immediately upon exiting the water to prevent the ocean water from evaporating and leaving damaging salts behind.
Leave-in conditioner. A freshwater rinse with shampoo and conditioner is vital for healthy hair, but adding a leave-in conditioner to the routine will keep it even healthier. Leave-in conditioner coats the hair, locking in moisture. It can also protect hair from the damaging effects of sun and air pollution. Try applying before your session as well to prevent damage.
Coconut oil. Coconut oil, it seems, is good for everything—restoring damaged hair is no exception. After a salty session, heat virgin, organic coconut oil on the stove and massage into your hair and scalp. Cover with a shower cap and rinse with freshwater and shampoo after 15 minutes.
Egg hair treatment. This home remedy requires 1 egg, 1 tbsp. honey, and 1 tbsp. plain yogurt. Simply mix the ingredients together and massage into clean, damp hair. Cover with a shower cap for 30-minutes and then rinse with cool water. Due to the fact that eggs are made of mainly protein, this simple mixture can help strengthen the hair shaft and leaves hair silky and shiny.
Moisturizing hair masks. Hair masks contain even more moisturizing fats and oils than regular conditioners, meaning more health benefits for your hair. After returning from the beach, rinse hair and apply a moisturizing mask to leave in overnight. You can purchase a mask at the store or even try making a homemade one!
More ways to stay fit for SUP.
The article was originally published on Standup Paddling
For access to exclusive gear videos, celebrity interviews, and more, subscribe on YouTube!