Hollywood and surfing are like that one couple that breaks up and then gets back together, promising it will be different this time. Helen Hunt, who directed and wrote the screenplay for her new film, "Ride," has made the first steps in repairing this on-again, off-again relationship.
Hunt's character, Jackie, is the mom of a sudden college dropout who has decided to ditch the books to become a writer and a surfer in Santa Monica, California. Jackie, having no surf experience, leaves her successful life in New York in hopes of persuading her son to return to Manhattan and NYU.
However, her son, Angelo, is determined to make it on his own, leaving Jackie one choice: start surfing to prove to her son that anyone can surf — and that he's being ridiculous.
Large portions of the movie were filmed in the water, and late iconic surf filmmaker Sonny Miller was hired to oversee all the water cinematography and to help ensure that the film was adequately capturing those beginner moments. Miller was also the first person Hunt showed the movie to.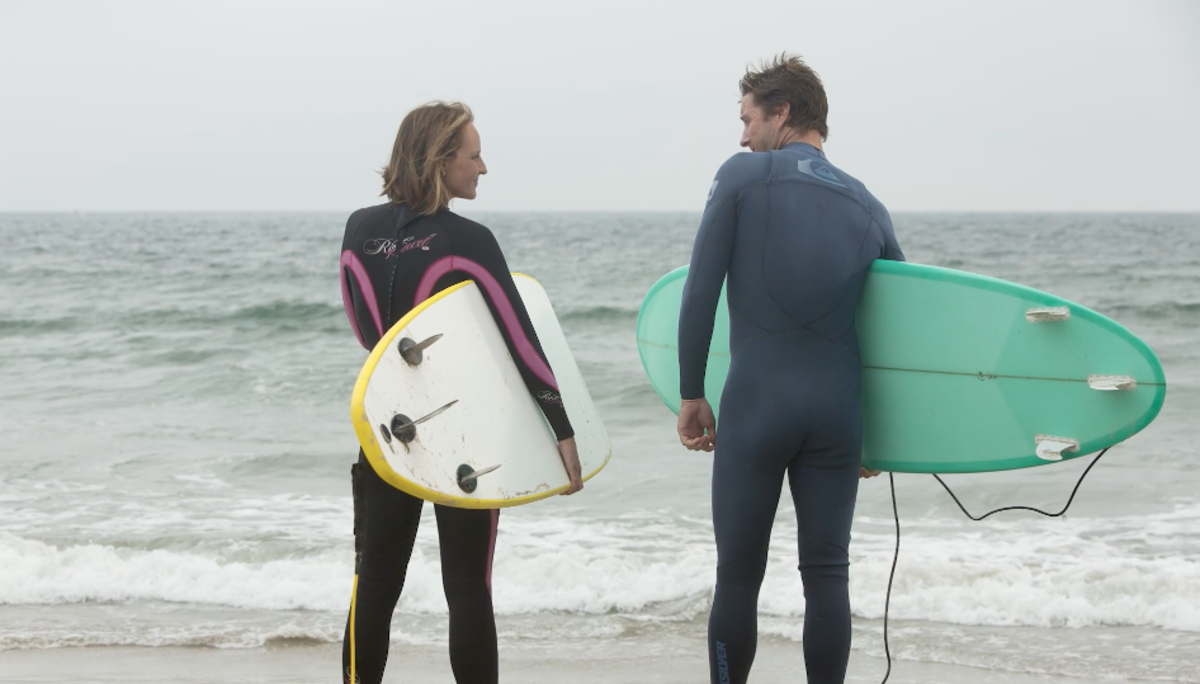 Unlike most actors in Hollywood surf films, Hunt, a beginner to intermediate surfer herself, did her own stunts. She said that she would be in the water for up to eight hours a day trying to capture what it's like to actually learn how to surf.
"Ride" isn't a film you'll watch to get psyched for your next session; however, it is a film that you won't be totally embarrassed by as a surfer, like so many other Hollywood films are. Like Hunt mentions in the video above, the movie does capture a little corner of what it's like to be a surfer and what it's like learning how to become one.
"Ride" is in theaters and is available in the iTunes store.
More from GrindTV
10 surfing life lessons from Jack Viorel
Rip Curl Flash Bomb wetsuit is perfect for summer
Surf slang: 10 terms for 'tube'
For access to exclusive gear videos, celebrity interviews, and more, subscribe on YouTube!