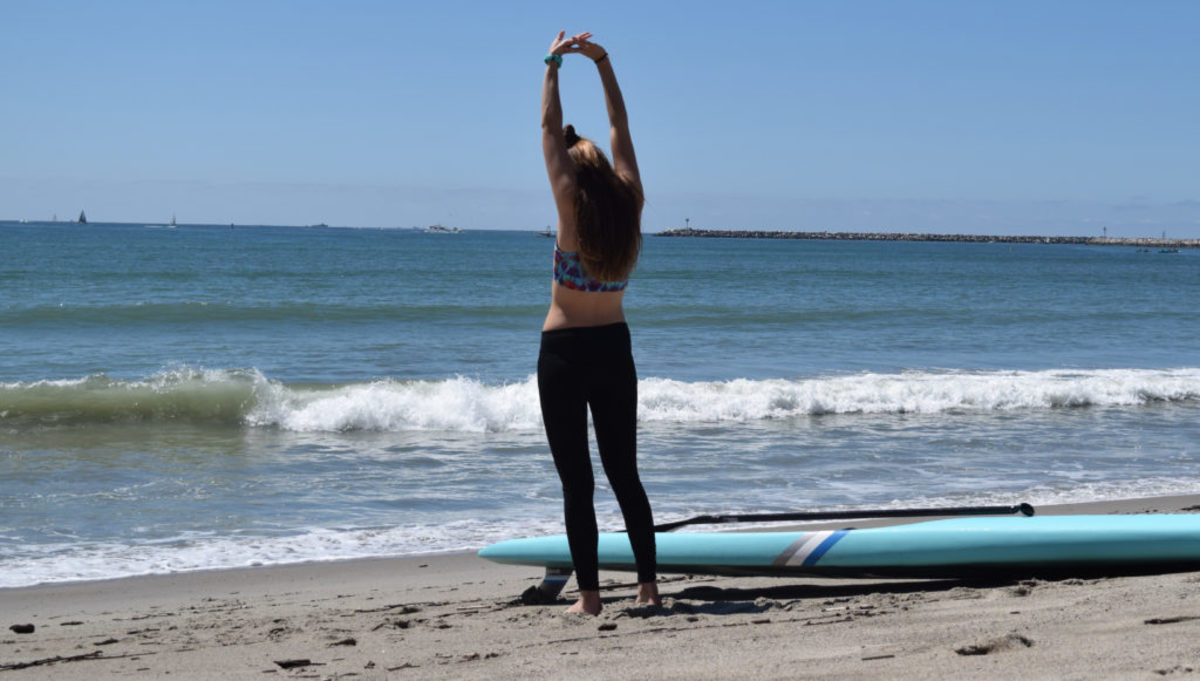 Our Take on Protecting Sacred Land and Water in the Bears Ears
This April the Trump administration issued an executive order that could alter or even attempt to rescind national monuments that were designated after January 1, 1996. These designations protect millions of acres spanning across the US. The SUP magazine staff had the pleasure of paddling through portions of one such area—Bears Ears National Monument—during a recent trip to the San Juan River. From the experience—shared here in part one of a four-part web series—we can attest: it's a sacred and special land worthy of continued protection. A movement is now being spearheaded by the good citizens of Utah to protest the Trump administration's executive order. Take action today by urging Interior Secretary Ryan Zinke to protect Bears Ears and all our national monuments. NPCA will submit your comments to Secretary Zinke by May 26, 2017.
In November 2016 the SUP magazine staff abandoned our desks to whatever desks do when we're not there, piled in a van and drove away from the sunset into the desert Southwest. We met up with friends and friends of friends in the "census-designated place" of Bluff, Utah—that means it's not actually considered a town—population 320 during the 2000 census (apparently it's shrunk since then).
We were there to get on a stretch of classic desert river: the San Juan, which starts in Colorado, dips into New Mexico, jogs back through Colorado a mile northeast of the Four Corners Monument, then skirts just south of Bluff and to where we would put in for a three-day river adventure. From there the river winds down to Lake Powell, where it joins the mighty Colorado.
The folks we met up with were all deeply involved with the ongoing conservation efforts in the area. Josh Ewing and Amanda Penny Podmore, two of our local hosts, both worked for Friends Of Cedar Mesa, a 501 (c3) non-profit that "works to ensure that the public lands in San Juan County, with all their cultural and natural values, are respected and protected."
At the time, their largest project—the yet-to-be-designated Bears Ears National Monument—was in limbo. President Trump had been elected days before and there were questions about what, just prior, had seemed like a sure thing for the past few months.
Then, on December 28, then-President Obama designated 1.35 million acres of Utah under protection of the Bears Ears National Monument using the Antiquities Act, guarding the land and its tribal artifacts from further development. The Bears Ear's Inter-Tribal Coalition, which consists of five tribes, was deeply involved in the process and the designation makes it the "first national monument to elevate tribal partners through a formal commission that will provide input on the monument's management plan," Podmore said.
Or at least that was the plan. At the time of publication, the majority of Utah politicians, including Representative Rob Bishop, R-Utah, who chairs the House Committee on National Resources, had signed a resolution for President Trump to shrink the size of the monument or get rid of it all together, opening it up to extraction.
From what we saw in our three days meandering on the San Juan—parts of which would be protected by the new monument—this area should stay protected. The amount of Indian artifacts, pictographs and structures alone make it worth guarding for future generations to experience. And that's speaking nothing of the landscape, full of giant blocks of sandstone reaching toward the stark blue sky, canyon walls striated with black streaks as if painted by the gods and bighorn sheep in rut perched on ledges high above the waterways that cut those very canyons. This is a place where a person feels small and filled with wonder. A place to collect your thoughts and consider your role in the world.
Edward Abbey may have said it best in his polemic, "Desert Solitaire."
"We need wilderness whether or not we ever set foot in it…We need the possibility of escape as surely as we need hope."
This trip gave our staff that escape. We breathed the crisp, clean desert air, got sand between our toes and howled at the moon. What follows are three different takes on our trip to this singular, sacred place. —Will Taylor

This article is the first of a four-part feature originally published in our Spring 2017 issue.
See also:
Take action today by urging Interior Secretary Ryan Zinke to protect Bears Ears and all our national monuments. NPCA will submit your comments to Secretary Zinke by May 26, 2017.
The article was originally published on Standup Paddling
For access to exclusive gear videos, celebrity interviews, and more, subscribe on YouTube!