While your imagination may run wild when you swim in open water—the murky depths concealing great whites and other menacing marine life—it's not very common for people to be bombarded by a bull, blue, or blacktip shark.
In fact, worldwide, sharks kill only about six humans a year and wound about 70 more.
Of course there are certain hot spots, usually among the most extreme big-wave surfing destinations, but these locations typically span Australia and South Africa.
The coastal states in the U.S., though, are also home to some blitz-like shark attacks.
This infographic shows the number of confirmed unprovoked shark strikes in the U.S., 1837–present, courtesy of the Florida Museum of Natural History and the University of Florida.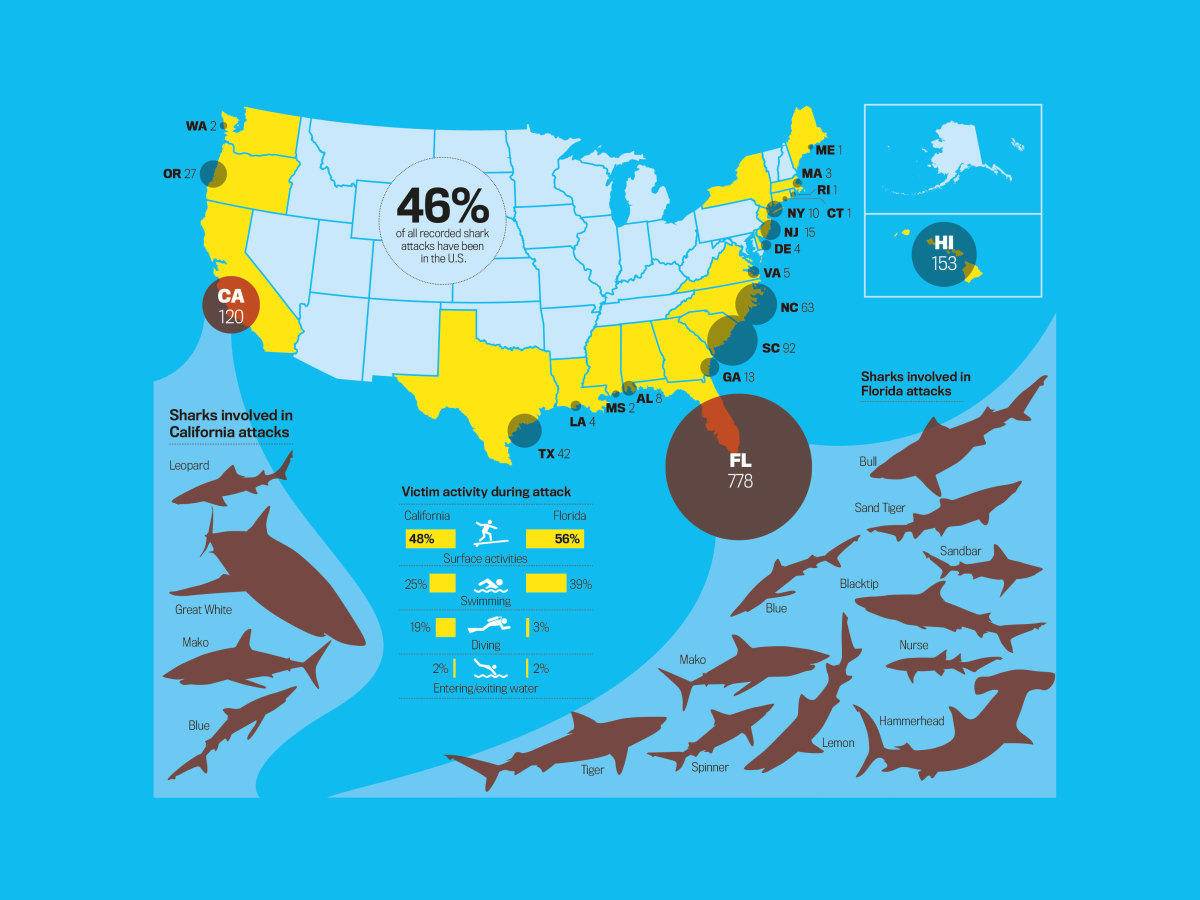 Source: Florida Museum of Natural History, University of Florida
Shark Week and Shark After Dark, hosted by Eli Roth, premiere July 23 on Discovery Channel. 
For access to exclusive gear videos, celebrity interviews, and more, subscribe on YouTube!