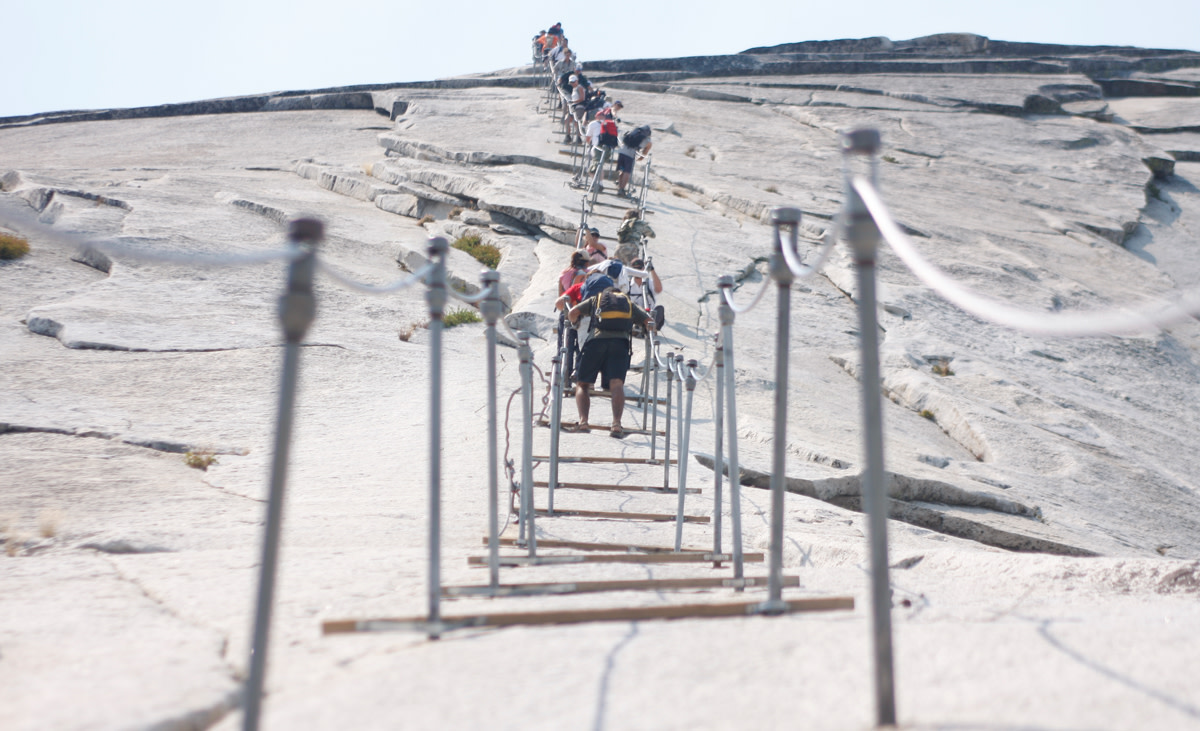 An unidentified male hiker slipped from the cables on the famed Half Dome hike in Yosemite National Park Monday afternoon, and fell to his death, according to a news release from the park.
The release stated that the hiker, along with another person, was climbing the final section of the hike at approximately 4:30 p.m. during "thunder storm activity," when the hiker lost his footing. Rangers were notified that a hiker had fallen and arrived on the scene to assist the second hiker.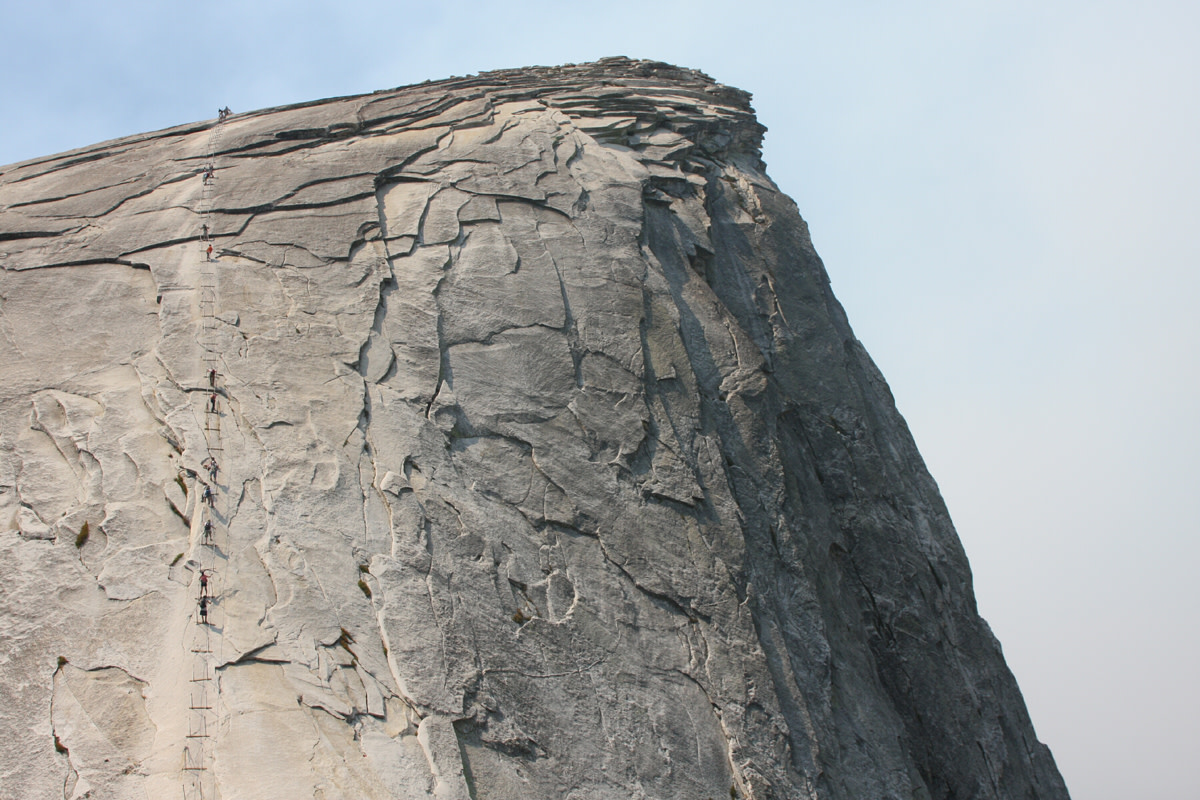 The hiker's body was recovered by rangers on Tuesday afternoon at around 1:00 p.m. This is the first death on Half Dome since 2011, and the only visitor fatality in the park this year, according to the park.
Further details have yet to be released.
The Half Dome hike is an 8.2-mile trail from the valley floor to the top of the dome. The final section of the Half Dome hike is a steep and dangerous one, with two metal cables and wood planks bolted into the rock that provide hikers a way to summit Half Dome without the use of climbing equipment.
For access to exclusive gear videos, celebrity interviews, and more, subscribe on YouTube!