If you've been fishing for a new pedal-drive kayak, there's a likely chance you've come across Hobie's Mirage Compass. Hobie's newest MirageDrive kayak features a fair amount of notable features, but in my opinion the most notable is that this feature-laden 12-footer comes in at under $2K.
I decided to see what all the hype was about and was not disappointed. Coming in as one of the least expensive pedal-drive's on the market, you'd expect to see corners cut and features excluded – but that's not the case. From the hull design, standard features and unlimited potential to add modifications, this boat stands out from the other budget-minded pedal drives.
You'll notice in the review, that this isn't just another video of a stock boat. This Hobie Compass is modified to include the essentials that I see fit to tackle the lakes, bays and ocean successfully (that's not to say you couldn't catch a hawg from a dugout canoe). Any water, any angler and any experience level; this boat will satisfy. With very few, if any cons to be found, we consider this boat a great asset to the line-up of Hobie MirageDrive kayaks.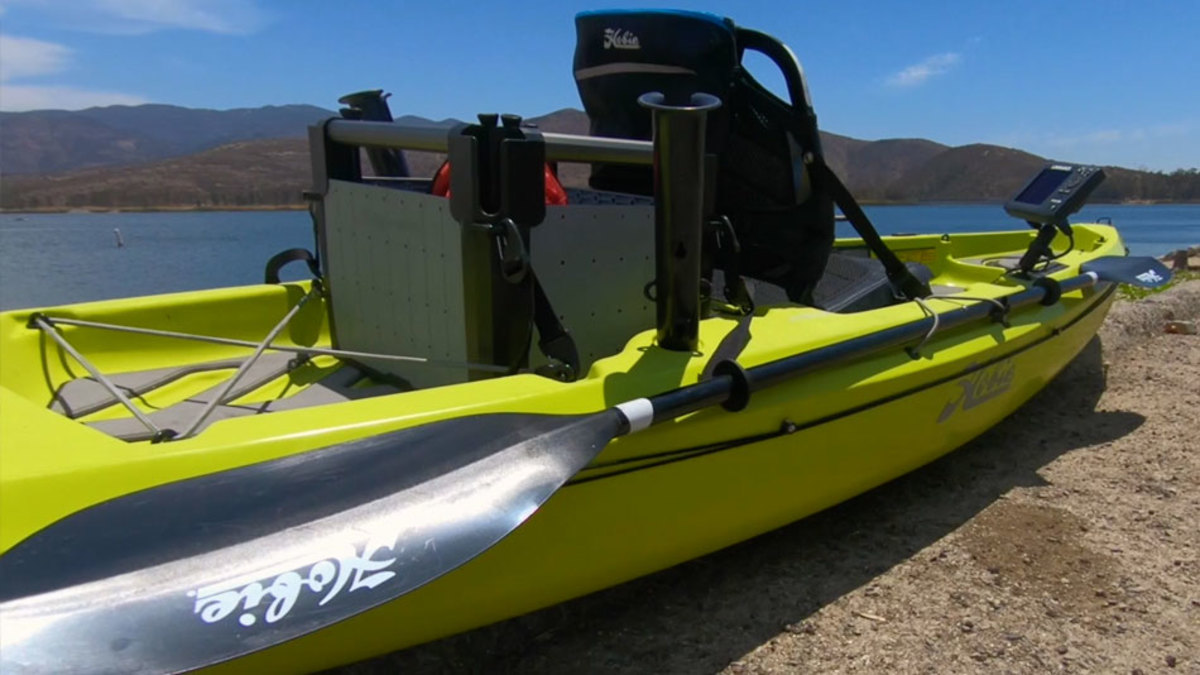 — Check out more boats on Kayak Fish
The article was originally published on Kayak Fish
For access to exclusive gear videos, celebrity interviews, and more, subscribe on YouTube!