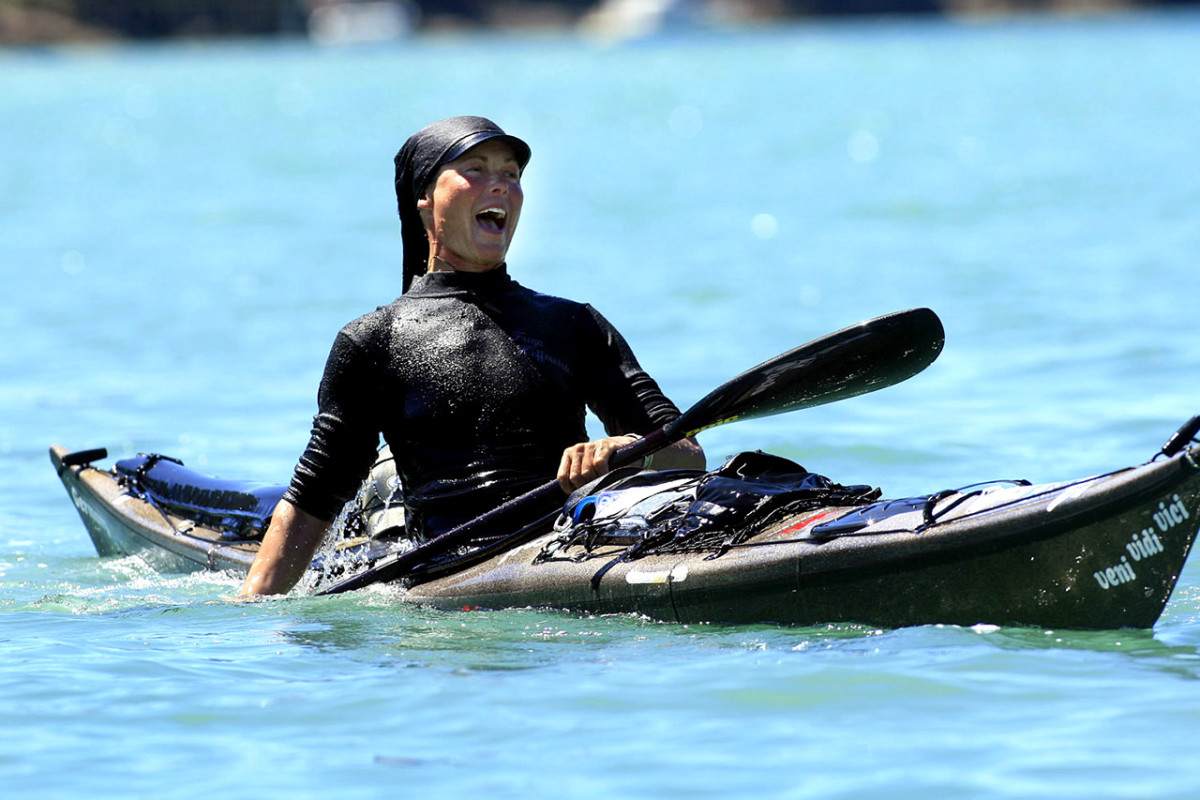 By Jeff Moag
Freya Hoffmeister today announced her plan to circumnavigate the North American continent by sea kayak. The German adventurer will attempt the approximately 30,000-mile journey over the next eight to ten years, paddling in stages of three to five months. She will travel alone and self-supported most of the time, as she has in other expeditions.
Hoffmeister is among the most prolific expedition paddlers in history. She is best known for her 2009 circumnavigation of Australia and her circuit of South America, a 15,828 loop completed in six stages from 2011 to 2015. She has also circled Iceland and New Zealand's South Island, both in record time.
Last summer she paddled around Ireland, a 43-day, 1,500-mile test run to gauge her motivation and fitness for yet another groundbreaking expedition. She describes the Ireland trial as a "full success" and says she is fully motivated to start another big trip in 2017. On New Year's Day she announced the nature of her next big challenge—the never-before-attempted kayak circumnavigation of North America.
The route includes a transit of the famous Northwest Passage, a crossing of Hudson Bay and a trip through the Panama Canal. It will trace the coastline of 10 countries, including the United States, Canada, Mexico and seven Central American nations.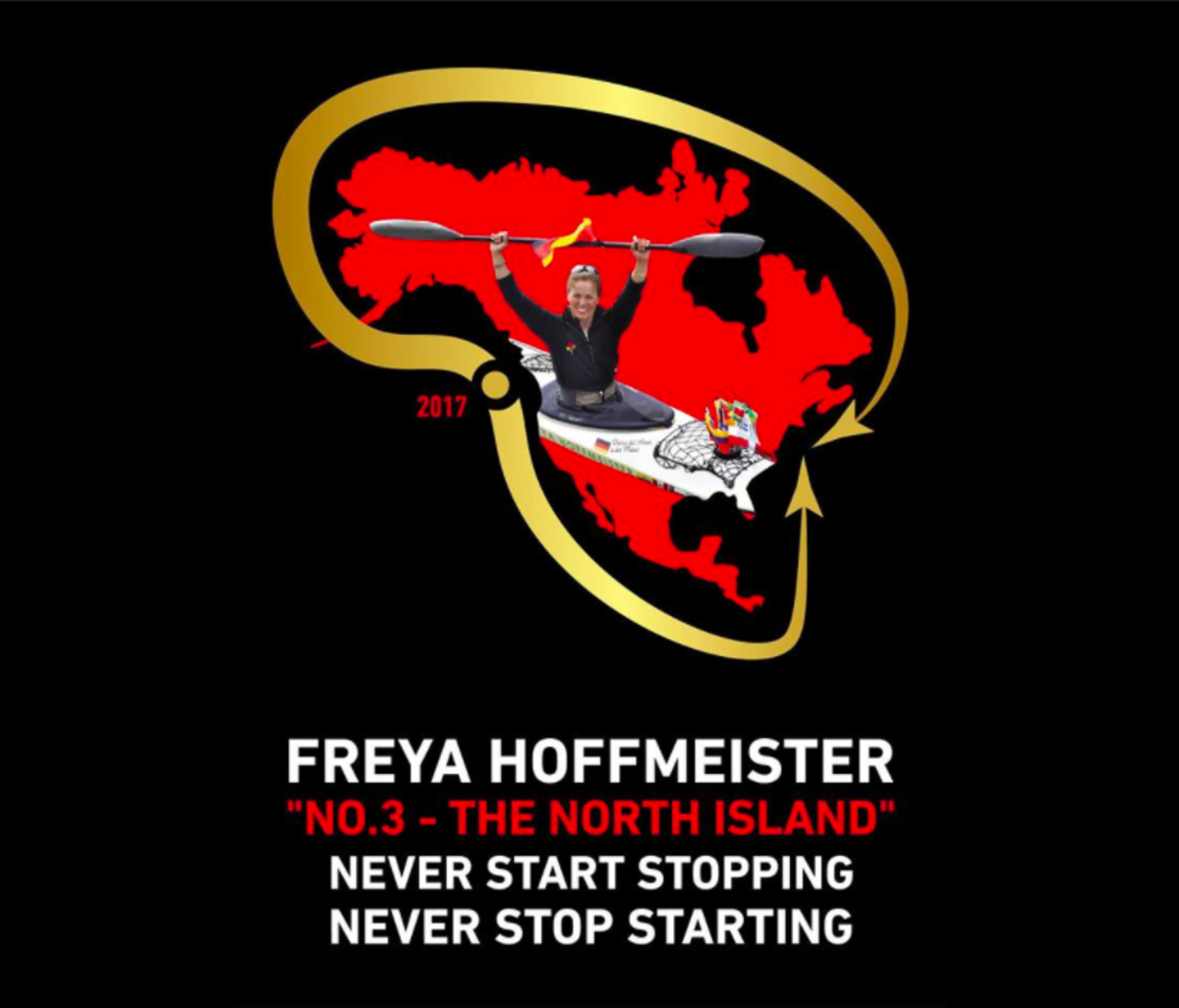 The hazards include thousands of miles of exposed coastline along the West Coast, ferocious tides, storms, shipping and numerous exposed crossings—including an island-hopping traverse of Hudson Bay. Wildlife will also be a factor, notably Polar Bears during the trip's Arctic legs.
The most vexing problem, however, may be the short Arctic paddling season. Thousands of miles of her route, from Alaska's North Slope to the eastern edge of Labrador, will be ice-bound most of the year. To mitigate this factor, Hoffmeister plans to break the trip into two half-circles, tackling the northern route in the summers, and the southern portion in the winters.
"Freya will paddle in two half loops, starting twice in Seattle and finishing twice in New York City," explains a press release posted to Hoffmeister's Facebook page. "She'll paddle northwards half of the year's trip time and southwards the other half."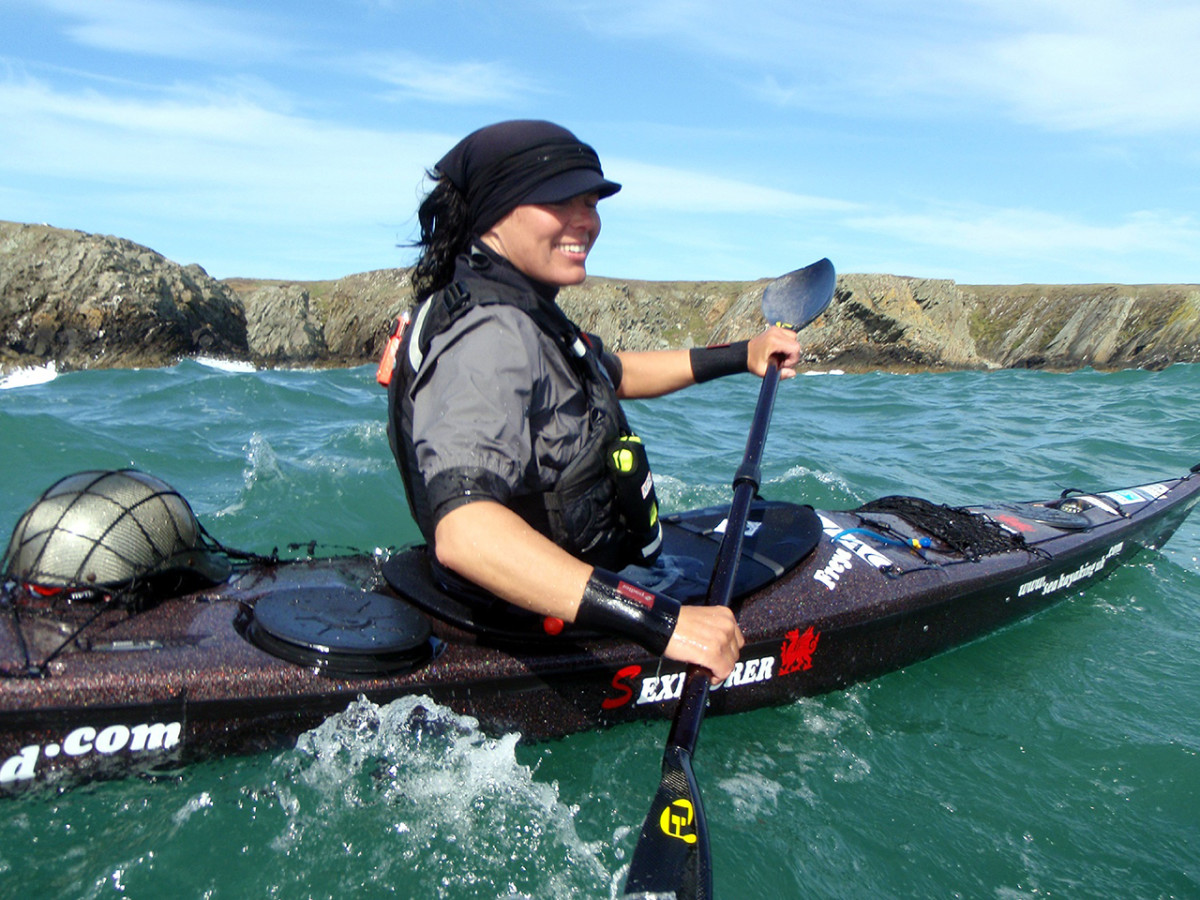 If successful, Hoffmeister's so-called "Third Continent" could replace Verlen Kruger and Steve Landick's 28,040-mile Ultimate Canoe Challenge as the longest paddling trip on record. Kruger and Landick completed their journey between April 1980 and December 1983 on a route that mixed coastal and river travel—including an upstream trip through the Grand Canyon.
The paddling world hasn't always known what to make of Hoffmeister, a former Miss Germany contestant known for dressing in head-to-toe black fuzzy rubber. Behind the flash, however, is a skilled paddler fueled by relentless determination. Time and again she has set and achieved goals that others thought unrealistic at best. Paddling around North America sounds like yet another impossible dream. But you'd be a fool to bet against her.
// RELATED //
— Freya Hoffmeister's Escape From the Cape
The article was originally published on Canoe & Kayak
For access to exclusive gear videos, celebrity interviews, and more, subscribe on YouTube!