Five minutes into my call with Becca Skinner, I'm talking to myself.
The line is dead and Skinner is probably driving along some potholed, cell-service-hungry Montana road, cheerfully chatting away while piloting her yellow pickup truck, Happy, toward the mountains.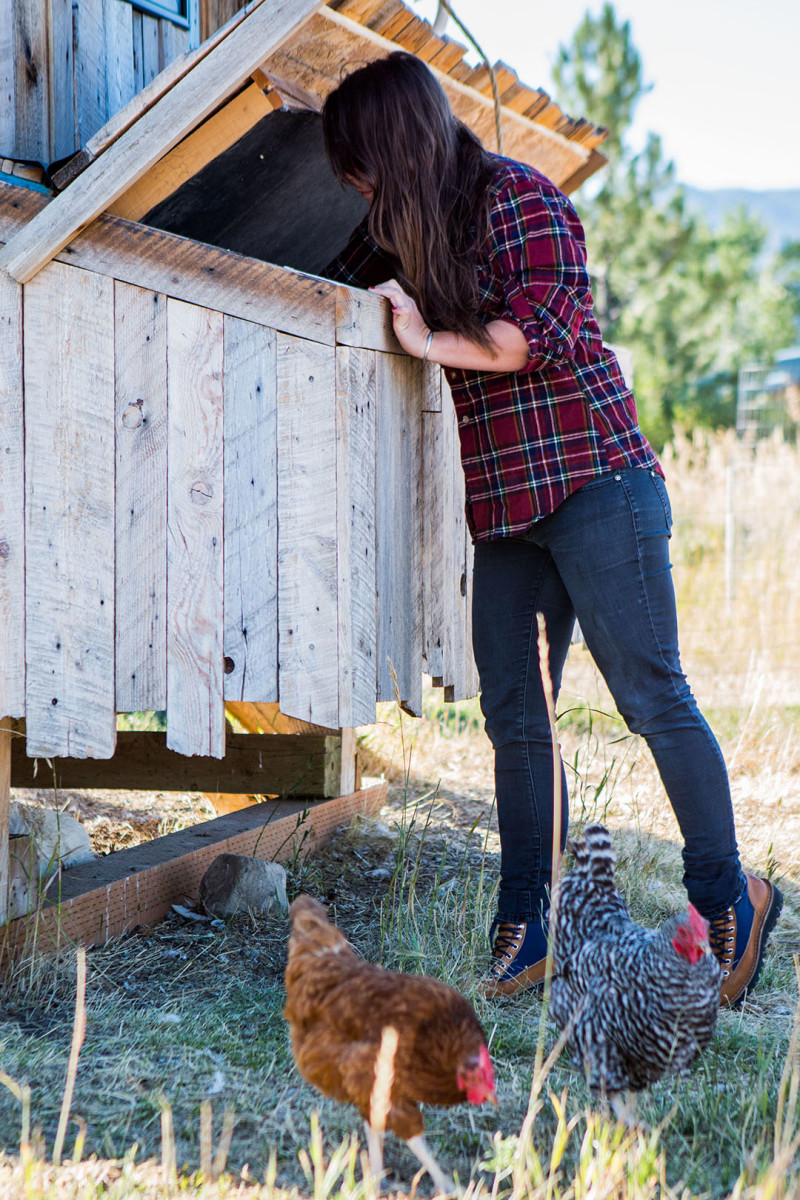 When I get her back on the line, the Bozeman-based adventure photographer immediately apologizes: "I'm so sorry! I just shot a wedding and I've been editing photos nonstop," she begins.
"I only take maybe three [weddings] a year because they are really stressful for me. So I'm giving myself a day off, which is this new thing I'm trying."
For most of us in the workforce, a day off sounds like a given. For Skinner, it's something of a luxury.
She has a roster of big-name clients — Patagonia, Orvis, National Geographic — hungry for her dreamy, sunlit photos. Her travel schedule is jam-packed with fly-fishing, mountain biking and climbing trips across the great American West.
So giving the shutter button a rest? It's always a conscious decision, especially when a random drive into the mountains could lend itself to that perfect shot.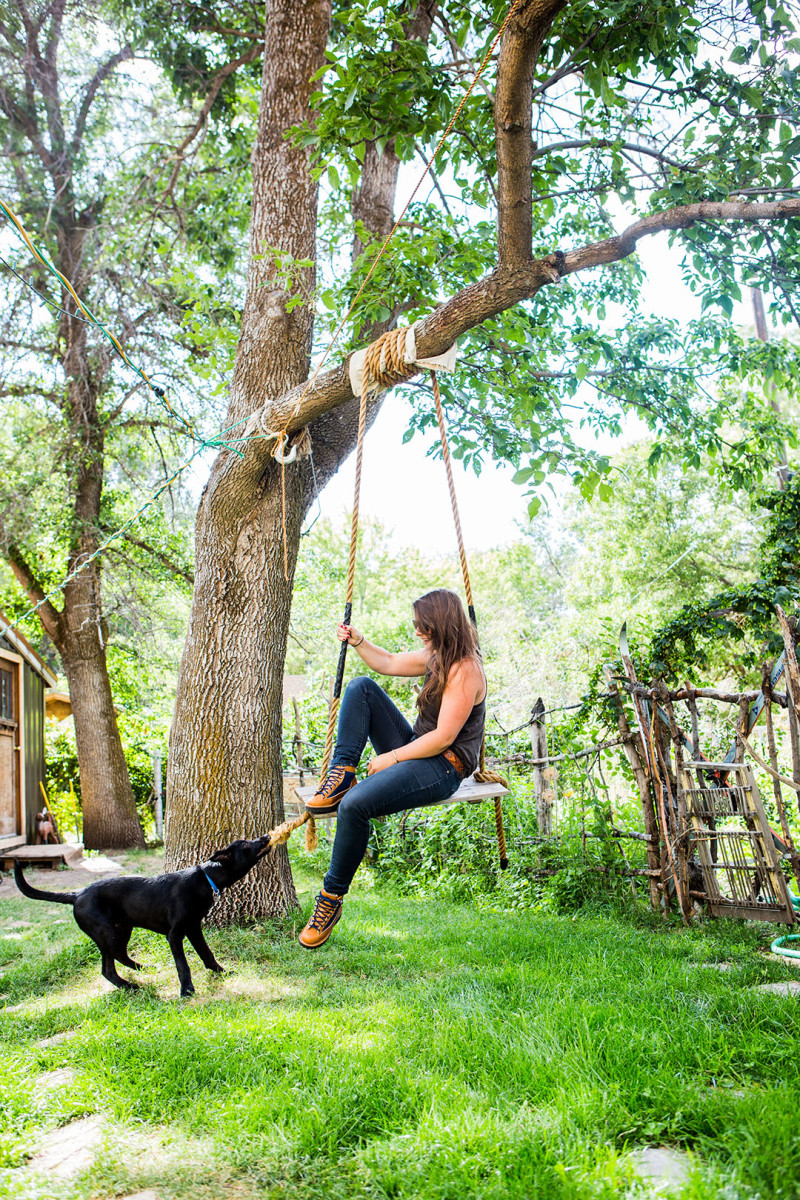 "A backpacking trip is never totally a pure backpacking trip for me," the 26-year-old explains. "It's also work in the lightest sense, because I will never not want to bring my camera.
"It's something that is my work, but it's also my passion. It's a struggle, for sure, to be totally in the moment and also feeling that need to capture it all accurately."
Skinner's introduction to adventure photography was one most would kill for. She's the niece of legendary climber Todd Skinner, and her father and grandfather were both well-known mountaineers.
She grew up with elite adventurers setting up slideshows in her living room and chatting about expeditions in her kitchen. Skinner herself spent years as a competitive climber before the pressure got to be too much.
It wasn't until she was in college that she realized adventure photography was her calling.
"I went on The North Face [Speaker Series Regional Tour] with Conrad Anker, Jimmy Chin and Renan Ozturk to take photos of them [speaking about] their first attempt to climb Meru," she says.
At the time, she was using a point-and-shoot camera, but listening to explorers who had found a way to combine their adventures with creative work got her wheels turning.
Skinner cut her teeth behind the camera by traveling down to New Orleans to document the city five years after Hurricane Katrina.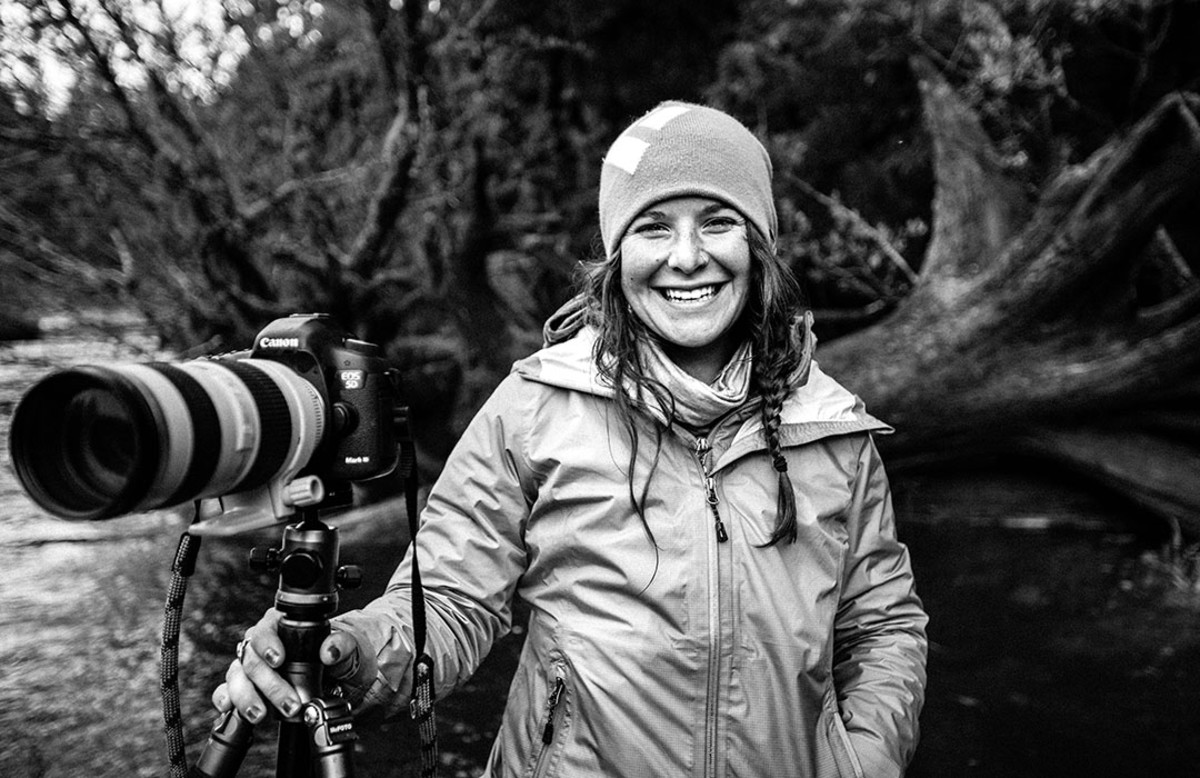 Then, at age 20, she was awarded the National Geographic Young Explorers Grant to photograph post-tsunami Indonesia. Having that on her résumé jump-started her career, sure, but it also taught her how to be adaptable.
"At a young age, it was really scary and also really cool to feel like I had so much responsibility," she remembers. "I had to see the project through, decide where to eat, where we needed to go, how we were going to get a boat.
"It taught me a lot about pulling things together. All of my jobs require some new piece of information; I'm constantly learning."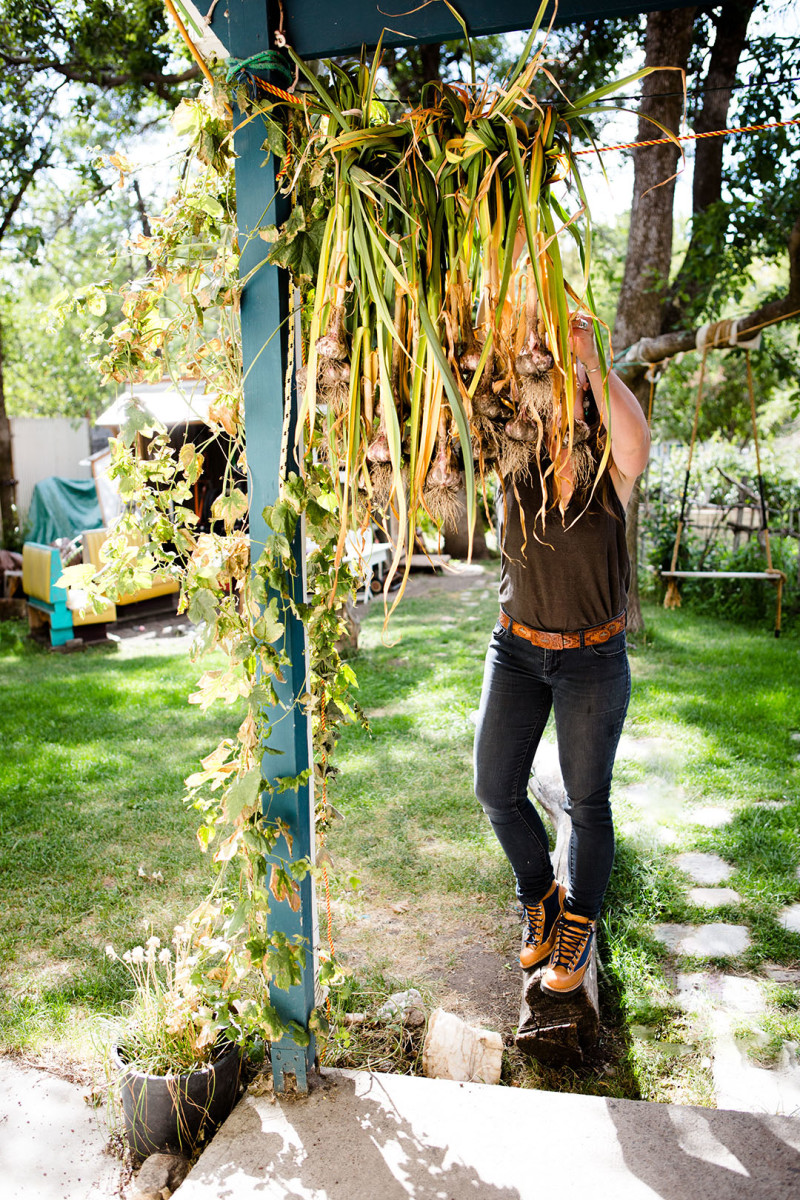 This year, Skinner was named one of the inaugural Outdoor 30 Under 30, a distinction she doesn't take lightly, especially when the work of outdoor photographers can come under fire for its impact on the outdoors.
"There's a huge conversation right now about people being really anti-technology in the outdoors," she explains. "But it's unrealistic for people to leave their phones at home.
"I see both sides of that argument, especially when it feels like we're loving our national parks to death. But people don't know what's worth protecting unless they see it."
It comes down to being resourceful. Kind of like that time a mouse chewed through the wires in her rental car overnight, leaving her stranded in the desert with no plan and a fast-approaching deadline.
"We rented a U-Haul truck and I drove 150 miles back to where I needed to get the photos," she laughs. "I cried so many times during that trip, but I'm proud of myself for figuring it out."
More from GrindTV
How to spend a wonderful weekend in Bar Harbor, Maine
These are some of the world's most lethal waves
Why you should rent a travel van instead of buying one
For access to exclusive gear videos, celebrity interviews, and more, subscribe on YouTube!