Hornbeck Blackjack Carbon Fiber Canoe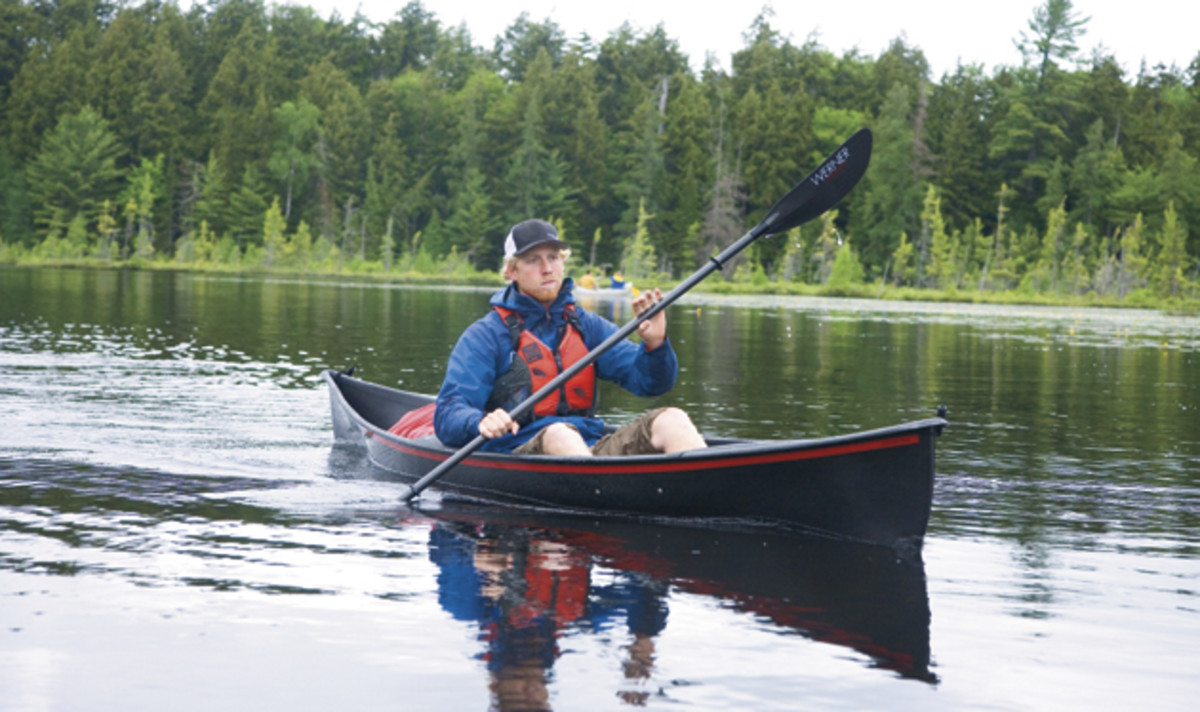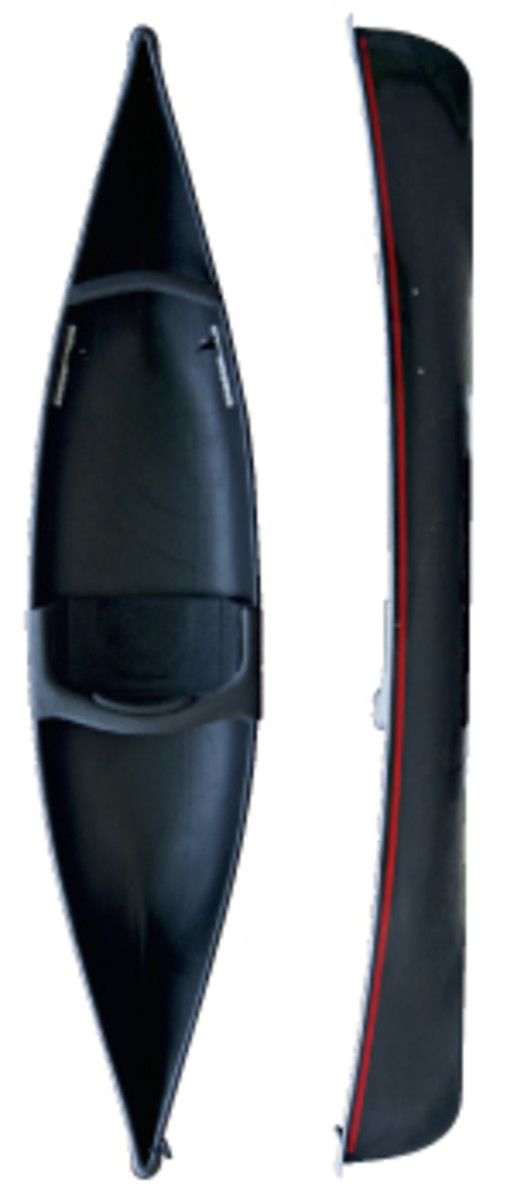 Hornbeck Blackjack
($1,695-$1,795 in carbon fiber, hornbeckboats.com)
L: 12′; W:30″; D: 10″, 11-15 lbs.
Made in Peter Hornbeck's pine shed just a short drive from our put-in at Follensby Pond, the Blackjack carbon fiber canoe is simply the lightest pack canoe you'll find anywhere. "It's almost surreal picking it up," one of our testers said, loading our demo high-profile canoe (the largest option available) onto the trailer for the first time. "My grandmother could lift this over her head."
Staying more or less true to Rushton's original pack canoe design, the Blackjack might not be the fastest boat on the water with its wide, stable hull, but our testers found that it tracked amazingly well and managed to keep up with the longer, faster boats in the test fleet just fine. "You can put it on edge and it'll still go straight," one tester said, leaning hard to touch one of the gunwales to the water while maintaining his line.
"The boat's meant to be used," one of Hornbeck's builders assured us when we picked it up. "They're tougher than you'd expect. We glue all the pieces together using the same adhesive used in carbon-fiber bicycle frames." Hornbeck also offers an optional (and highly recommended) wooden Adirondack chair-style backrest for the boats called the Easyback ($40) that makes the otherwise narrow backrest feel like a comfortable Adirondack chair.
If weight is your primary concern, the Blackjack is the perfect boat for short overnights and pond-hopping.

The article was originally published on Canoe & Kayak
For access to exclusive gear videos, celebrity interviews, and more, subscribe on YouTube!