In ice climbing, it's rare to come across an overhanging route or sheer wall that looks and feels more like a sandstone bluff than a hunk of frozen water. But that's exactly what a team of climbers and photographers found last February in southeastern Iceland, on the glaciers of Vatnajökull National Park. Unlike waterfall ice, which develops when water droplets freeze into stalactite-like formations, glacial ice is compact and dense, and it's carved by erosion in the same way that rock is.
"In the summertime, it gets hot enough that snow and ice melts and water runs down the glacier like a river, creating these canyons and holes," says photographer Tim Kemple. "When you go back in the wintertime, it's all frozen up into these Utah-esque narrows."
For the climbers, that meant a landscape full of strange possibilities.
"It was like an infinite canvas of sharp fins and ice-slot canyons and caves," says climber Sam Elias, who is better known for his sport climbs and bouldering skills than using ice axes and crampons. "It was wild."
Kemple and Elias were in Iceland with an all-star crew of athletes sponsored by The North Face (including photographer Renan Ozturk, alpinist Anna Pfaff, and Austrian climber Hansjörg Auer) for a sort of  hybrid expedition/photo shoot. They were based out of a farmhouse in the park, but for most of the 10 days, they packed up and drove around in search of something climbable. The ice itself proved much harder, literally, than any of them expected.
"Glacial ice has almost no air in it," Elias says, "so it's really savage on the body. Every single swing and kick sends shock waves through you—your hand, your wrist, elbow, shoulder. Imagine taking an ax and just swinging it into a concrete wall."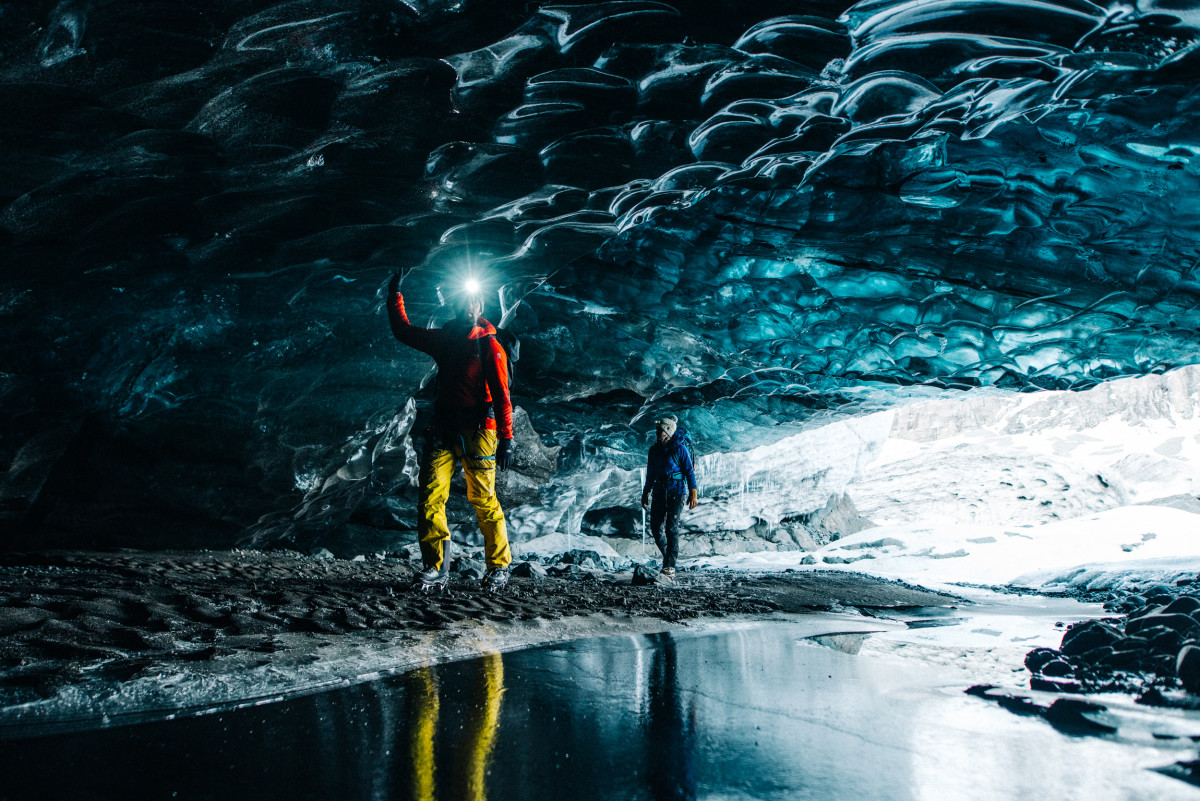 Some of the routes were 100 feet tall. Others were much shorter and felt more like bouldering problems than ice climbing routes. In some places, a river flowing between solid earth and the ice swirled up during the summer, melting a giant oval into the ice, then receded in winter, creating giant frozen amphitheaters. In other cases, they found nearly perfect vertical ice walls. "It was like a sheet of glass," Elias says. "You could see four or five feet into the ice because it was so clear."
When light hit the walls of ice, it often turned a luminescent blue. When the sun cast shadows against the glacier, the ice swallowed the darkness, and to look into it was like peering over a cliff edge at night.
"We do these trips quite often as photo shoots, frankly," Elias adds. "But this one was really special."
Elias says this despite the fact that he tore his meniscus on the penultimate night of the trip ("it was a big day of hauling gear, and in camp I bent down and felt a tweak") and Kemple broke his ankle on the first day out. Like Elias, Kemple wasn't doing anything exceptional: He was walking back to the vehicles and fell awkwardly. For the rest of the trip, he hobbled around with the help of crutches jury-rigged with spikes and a crampon on his good foot. Occasionally the crew pulled him in a sled to the base of a climb, and he shot photographs from there.
"Luckily, most of the climbs were pretty low on the glaciers," Kemple says. "Once I got there, I could push myself around in the sled."
On one of the nights, the team decided to camp out on a glacier, and while the crew was sitting around inside the main dome tent, cooking ramen, someone yelled to come outside: The northern lights were exploding overhead.
"It was green and pink and purple, and they were just fucking dancing like they were 20 feet above our heads," Elias says.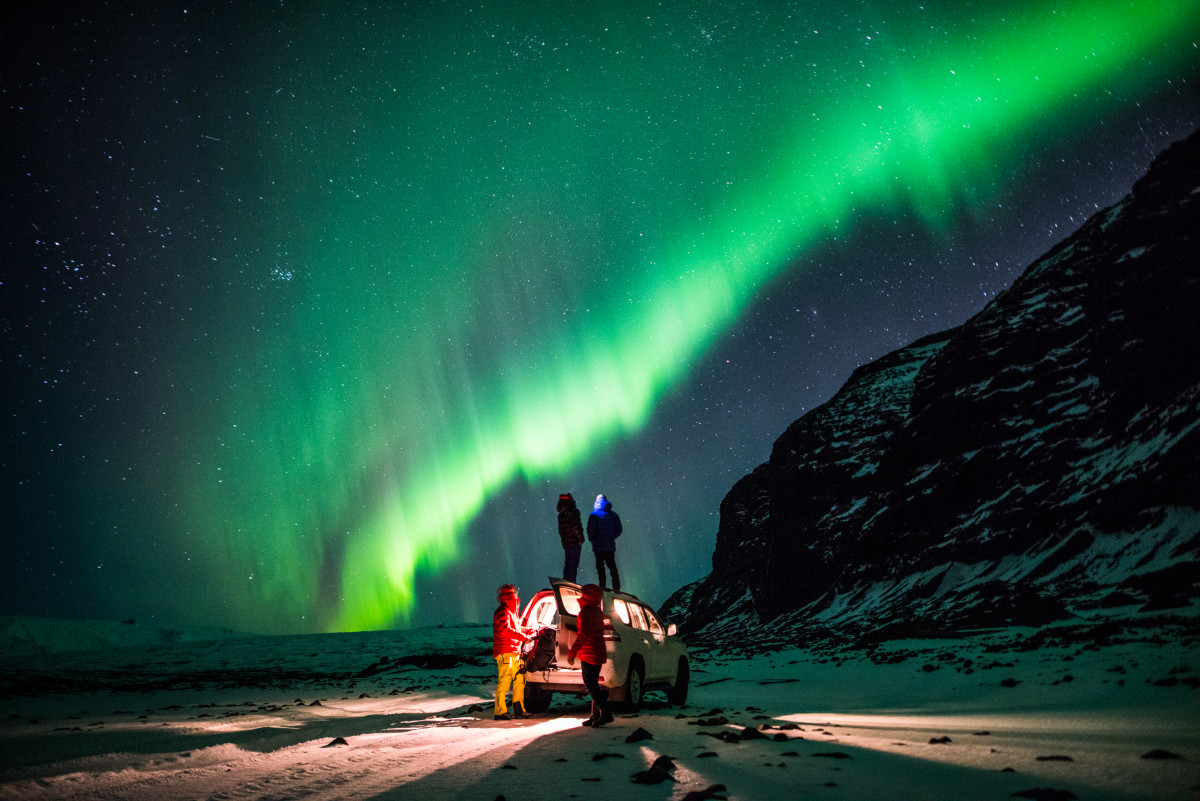 "We were all just shouting into the sky," Kemple says. "It was crazy."
The show went on for most of the night, but the peak was in the few moments after the team scrambled out of the tent to look up.
"Everyone was so entranced that no one— not Tim, not even Renan—took a photo," Elias says. "It was this perfect irony: We're essentially on a photo shoot and things are so cool that no one remembers to grab the camera."
For access to exclusive gear videos, celebrity interviews, and more, subscribe on YouTube!