Coral reefs are degrading all over the world at alarming rates. Acidification of the oceans, coral bleaching events and, in Hawaii, pigs are some of the many reasons for coral's vulnerability.
Big wave surfer and environmentalist Kyle Thiermann headed to Hawaii to investigate how pigs are causing the demise of coral reef there. It shows how feral pigs loosen sediment, which gets into nearby waterways during rains and eventually dumped onto the reefs. Coral cannot survive without sunlight, causing a serious issue for their health.
RELATED: Florida's coral reef is dissolving
Thiermann teams up with some Hawaiian pig hunters to see that by controlling their population and not eradicating it, they can continue to honor the pig (which is crucial to Hawaiian culture) and hopefully help keep coral reefs as healthy as possible.
Dr. Jamie Gove, a research oceanographer at NOAA, tells Thiermann, "One in four of all marine organisms live in association with coral reefs, but they occupy less than one-tenth of 1% of the seafloor."
RELATED: Man defends hunting with infant daughter strapped on back after photos go viral
While hunting is never my go-to answer, I can see that the world's reefs need all the help they can get.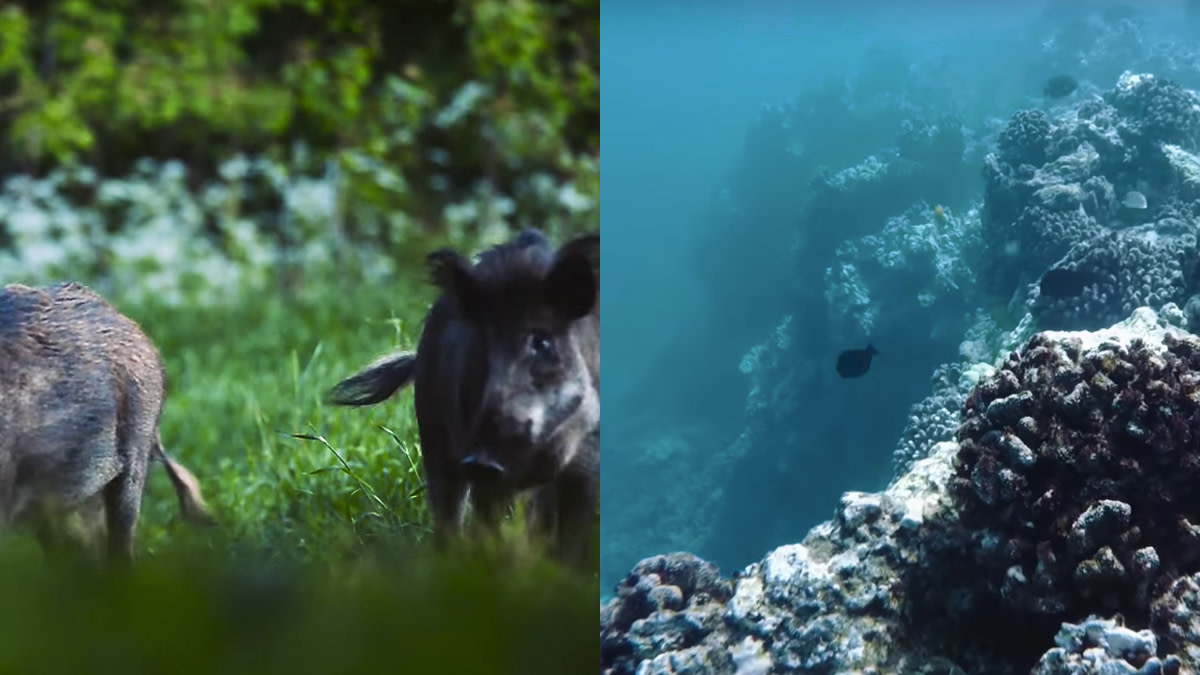 More from GrindTV
Rebuilding the iconic 1980s 'Animal Chin' skateboard ramp 30 years later
Pro snowboarder Max Parrot lands world's first double backside rodeo 1440
Ski manufacturer runs ski factory from a traveling tiny home
For access to exclusive gear videos, celebrity interviews, and more, subscribe on YouTube!