Late night is morphing into early morning before Hot Water Music, of Gainesville, Florida, takes the stage. From the first chord the room erupts into a sweaty panic as they play old favorites and new songs from their 2017 release Light It Up.
Their impassioned friends and following bounce off one another, sing along to anthems, and leap off the stage for this legendary post-punk band whose history stretches back some 24 years.
Two days later, several thousand miles and a world away, Chuck Ragan, who handles guitar and much of the vocal duties for the band is surrounded only by the cacophony of the running river as he fly casts for trout, steel head or bass. This is his home now. This is his calling.
"It's always been an innate passion of mine with music. They're one and the same," Ragan tells ASN.
Ragan had grown up in a fishing brood – both his mother and father's families were anglers, passing on the tradition. They moved around the south a lot, and in each spot, Ragan picked up on the nuances local fishing. Even as Hot Water Music became his focus at the age of 20, he continued to pursue every type of fresh and saltwater fishing around Florida.
Like any punk band, the first few national and European tours were hard living, but Ragan still took the opportunity to explore the waters as the van pushed from one beautifully dirty punk venue to the next. He continued to fish as Hot Water Music signed to Epitaph Records and played with the likes of Alkaline Trio, Bad Religion and Social Distortion.
"It's no secret. On a lot of tours, I'd miss sound check or be a little late to the venue due to cramming in a fishing excursion before a gig," Ragan chuckles.
And like fishing, Ragan's southern upbringing had introduced him to Cajun, bluegrass and gospel music. In 2007, he released a solo record called Feast or Famine, taking the same raw chords and life-affirming message to energized folk music. His comforting growl over familiar melodies resonated with those who had grown up with HWM and he became a touring troubadour for another six album cycles.
Ragan had married, relocated and built a home in the rich fishing grounds of Northern California where he fell in with a non-profit called Cast Hope that mentored kids and immersed them in natural environments through fly fishing.
"I just fell in love with it. We're sharing the outdoors with kids who don't get enough of it. We're not just passing on the knowledge of the waterways, but the ethics of conservation, sustainable recreation practices," says Ragan. "I already had the boats. But I had to get my guide license and insurance. Then I started working as a guide independently and I haven't stopped."
And Ragan hasn't stopped – not since the early Hot Water Music road warrior days, the solo records or fishing. But when he and Jill had their first child, Grady, it put things into perspective. He certainly wasn't going to be an absentee dad. He runs Chuck Ragan Fly Fishing in Grass Valley, CA.
"Touring has always been tough if you have a family. A lot of guys complain about it on the road. I've been doing it the majority of my life. It gets tough. It can be exhausting and unhealthy. You just have to suck it up," Ragan explains to ASN.
While it's not like the early extreme DIY days of Hot Water Music, he knows the stress now is put on those back home, him being gone for long periods and then disrupting the family rhythm. He looked to do shorter tours and work as a guide, being home more and still making ends meet.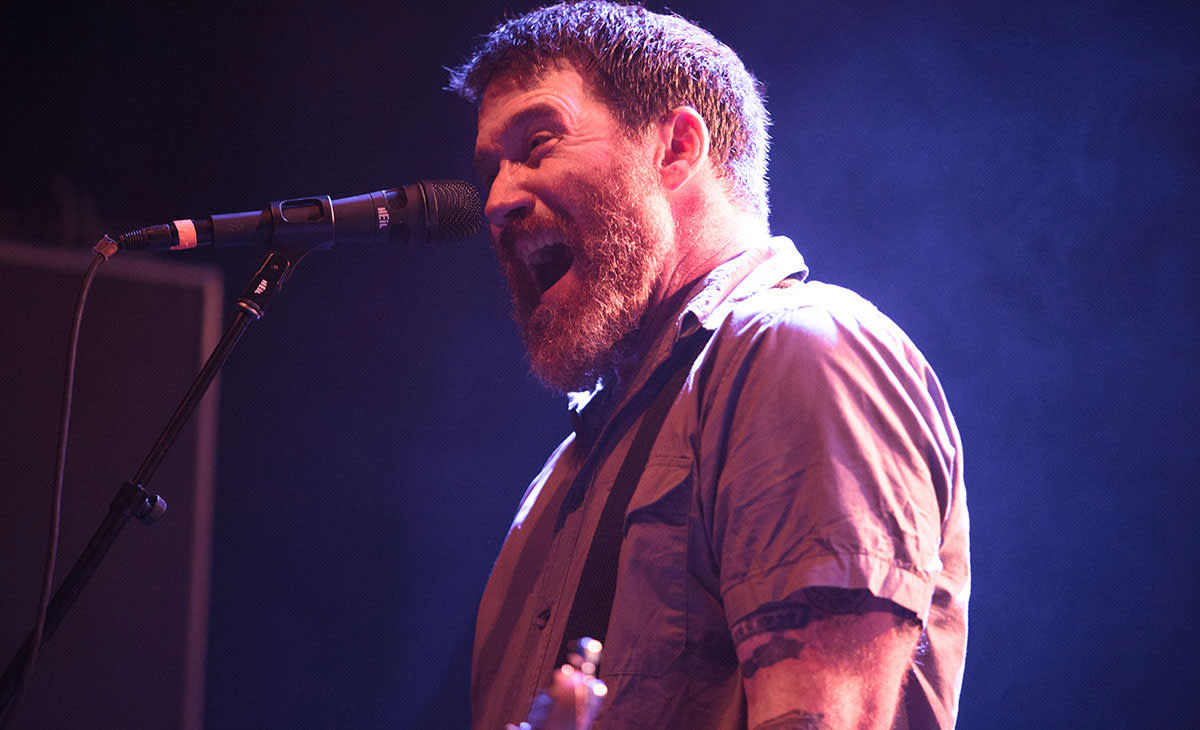 This is subject of the new film "Landsick" by PDM Productions. Ragan describes it as a snapshot of him trying to find the balance.
"It's about living two different lives. When I'm on the road, it's working late nights. We're lucky if we lay our heads down by 2 or 3 a.m. And we might have a long haul or an early flight the next day," Ragan says. "And then I completely flip flop when I'm home I'm up at 4 a.m., hauling boats. Today I've been running since 3:30 a.m. I've been on the water all day and I just picked up my little boy now."
"Landsick" is one of six films on the Fly Fishing Film Tour, an exhibit of fly fishing cinema that currently touring 175 cities and eight countries this year, supporting the fly fishing shops and fisheries that are so integral to the fly fishing world.
"I had to make the decision to really slow down life on the road. And now even when I'm home, I'm working non-stop. I have a few different boats and I'm working nine or 10 different fisheries. Luckily, we have it year-round here," Ragan says.
The Fly Fishing Film Tour will be traversing the country through May 2018.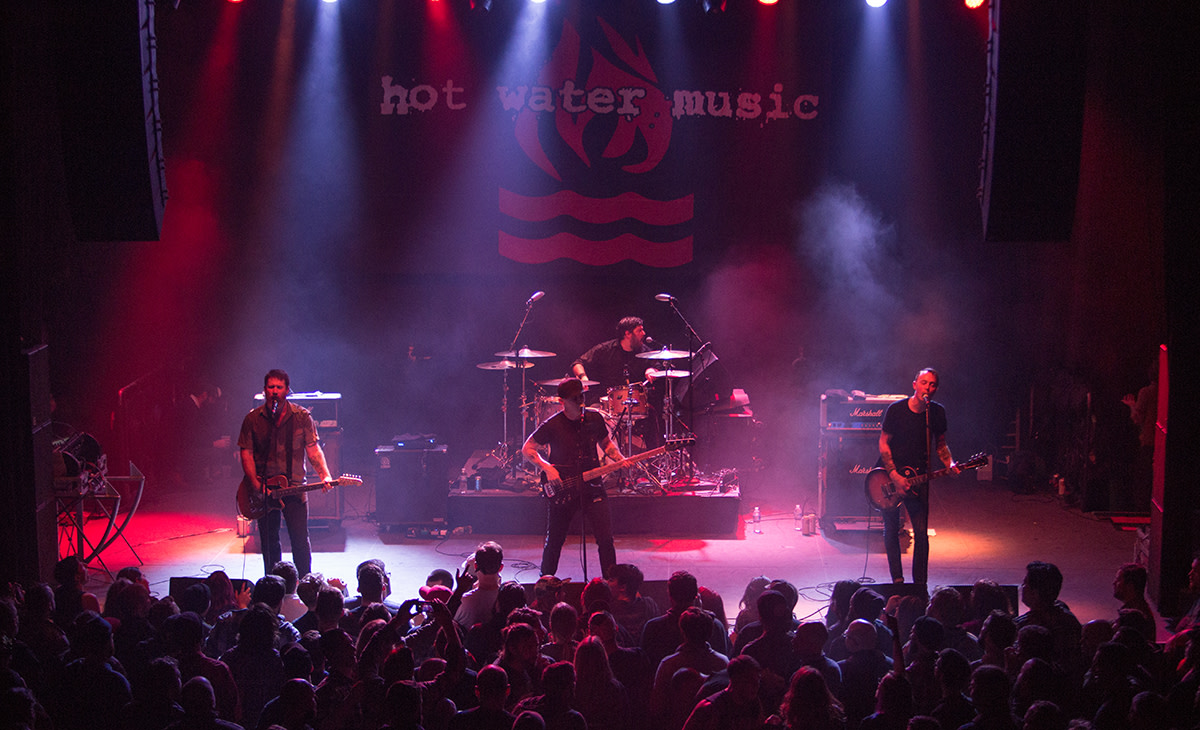 For access to exclusive gear videos, celebrity interviews, and more, subscribe on YouTube!