"Not many people have the opportunity to go into the Newtown Creek on a small boat."
A brisk Monday afternoon, and Mikey DeTemple, a Riverkeeper representative for the Waterkeeper Alliance, dons his Sperry BIONIC® boat shoes and boards a surplus Coast Guard patrol boat to survey the Newtown Creek in Greenpoint, Brooklyn. Beside him, Mike Dulong, another Riverkeeper representative, describes his organization's plans to restore and revitalize this long-neglected waterway. Riverkeeper started over half a century ago, when Hudson River fishermen decided they'd seen enough oil and plastic in their home waters. In the ensuing decades, Riverkeeper has fought hard to protect the drinking water of 9 million New Yorkers, by stopping storm surge barriers, removing dams, and reducing plastic debris from the Empire State's waterways.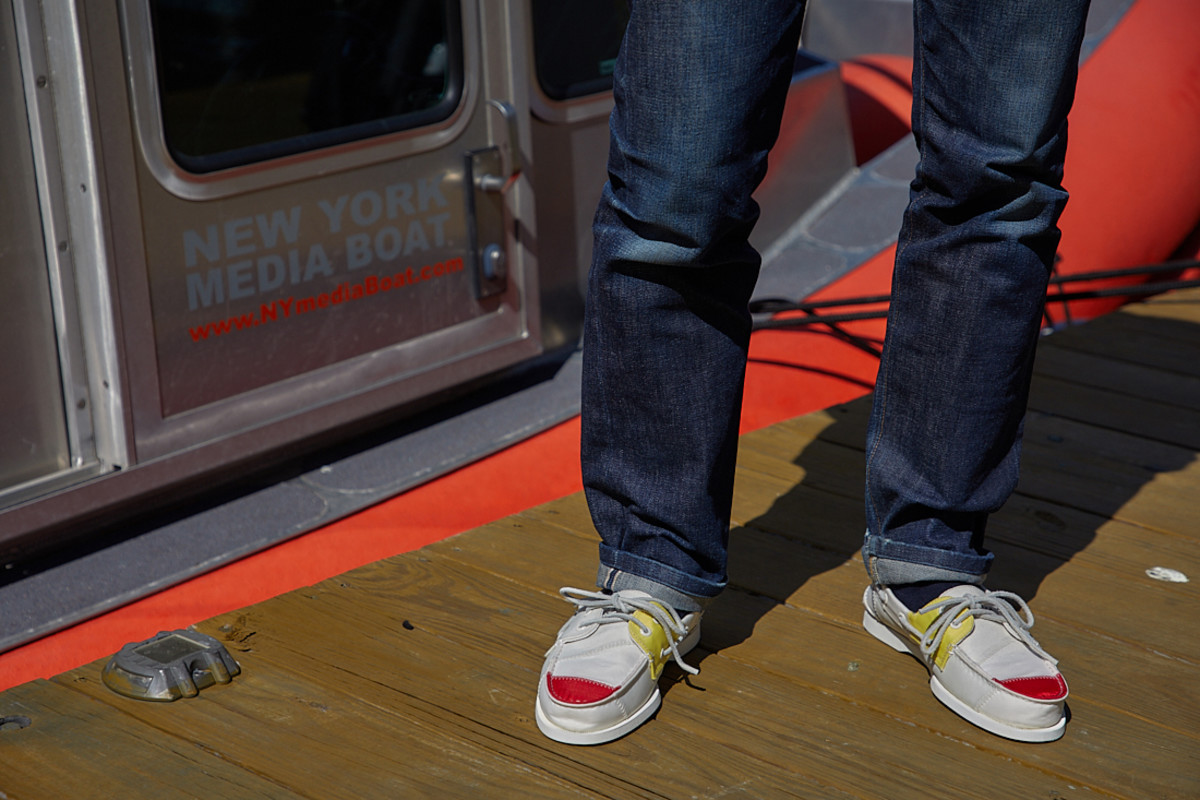 "Riverkeeper patrols the water every day, picking up debris."
Standing out on this boat in the chill Brooklyn air, an irony strikes Mikey. The celebrated photographer and filmmaker lives in one of the buildings, overlooking the point where the Newtown Creek flows into the East River. He sees this water every day, yet he's never photographed it from this close up. Mikey knew, of course, that the pollution was bad out here. But he didn't know the extent of the issue. Thankfully, brands like Sperry and organizations like Riverkeeper are fighting to keep these waterways clean.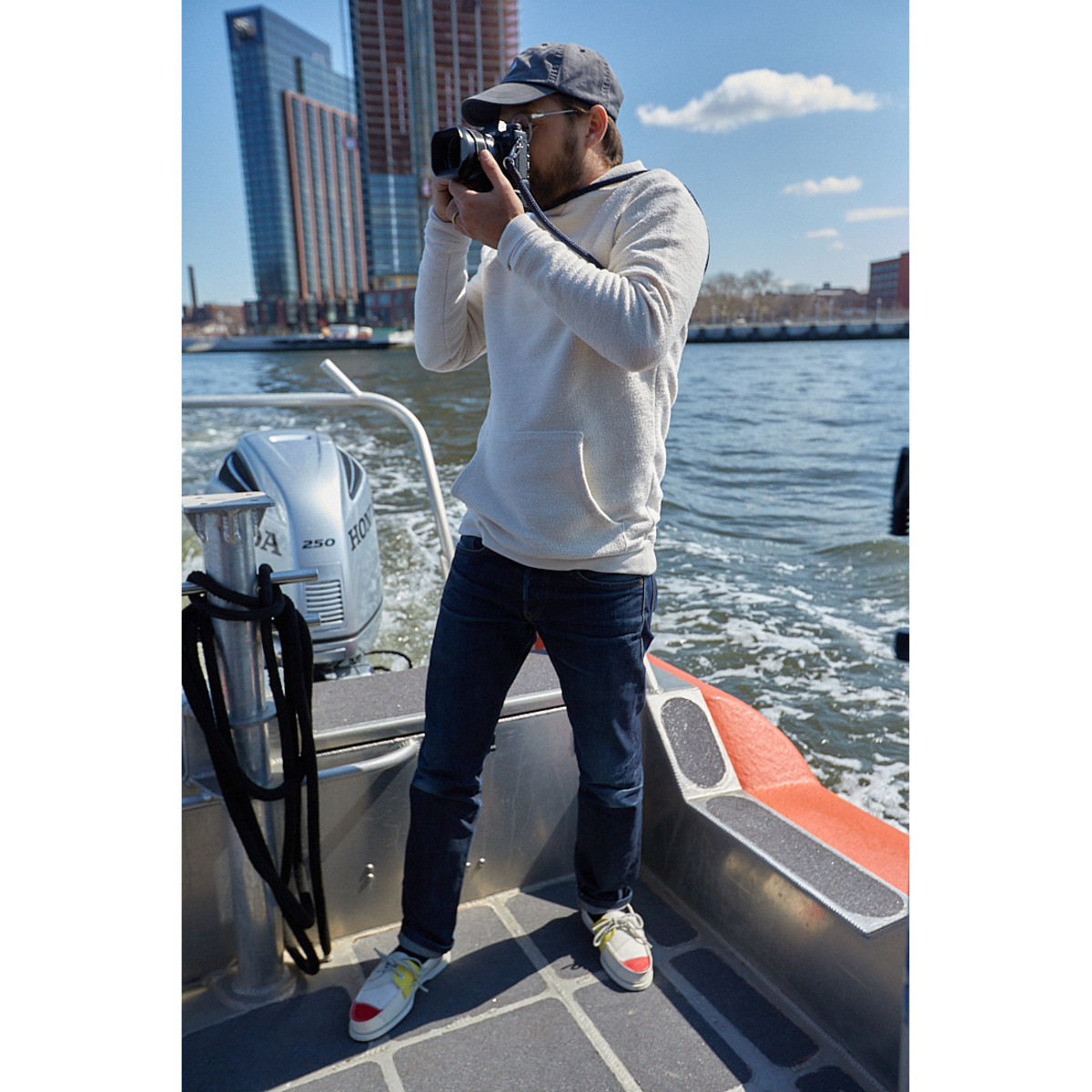 "Life is returning."
Mikey is as comfortable on this small response boat as he is on land. This surfer, photographer and filmmaker is dedicated to using his inborn understanding of water to fight worldwide single-use plastic pollution. For Mikey, wearing boat shoes made from recycled bottles provides a perfect opportunity to educate people about plastic pollution. "These shoes, they remind me every day of what we're fighting for. Of why this matters."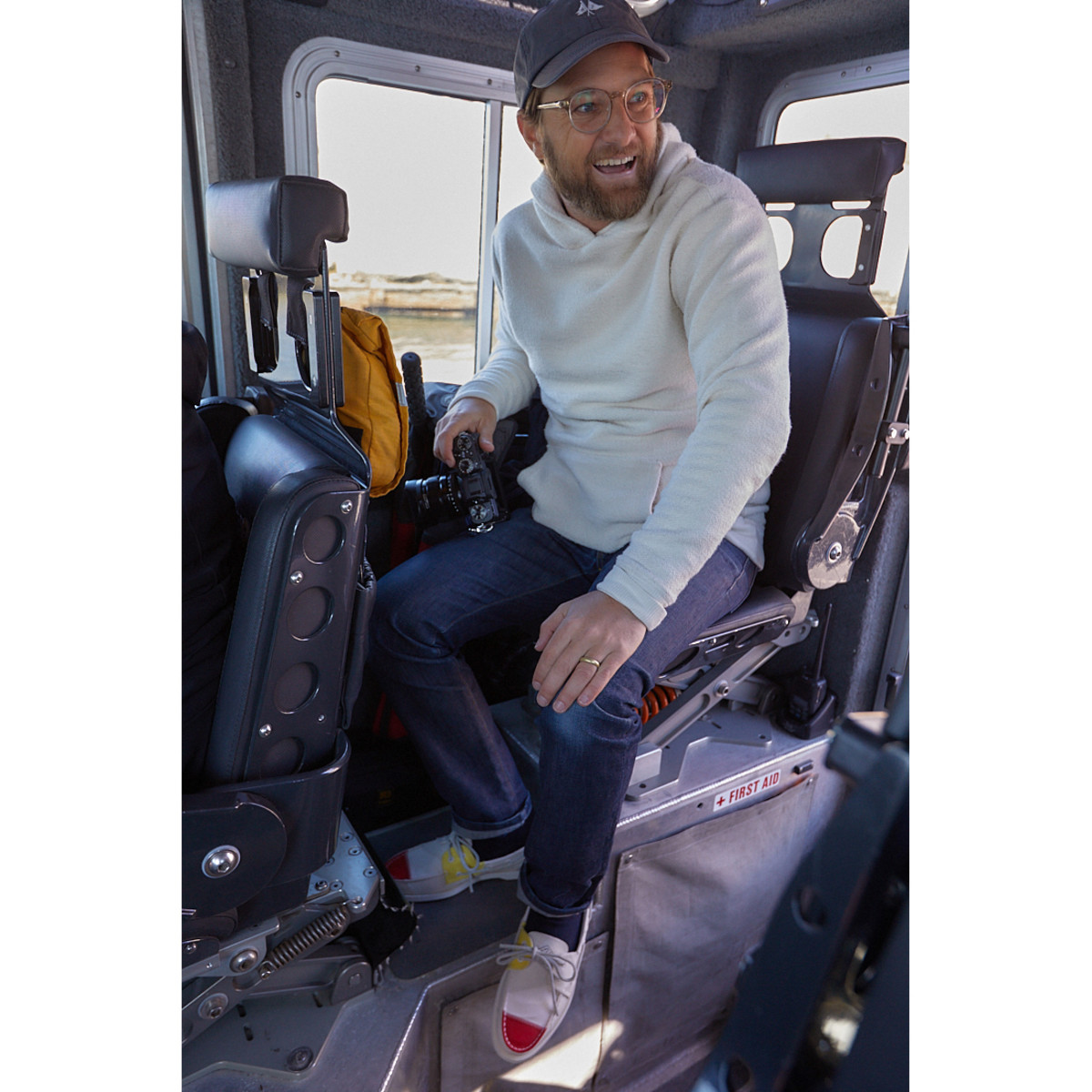 Each pair of Sperry BIONIC® shoes is woven from, on average, five recycled plastic bottles recovered from coastal areas. That's five bottles that organizations like Riverkeeper won't have to fish out of the river. Indeed, for Mikey, partnerships like the one between Sperry and Riverkeeper remind him to keep going.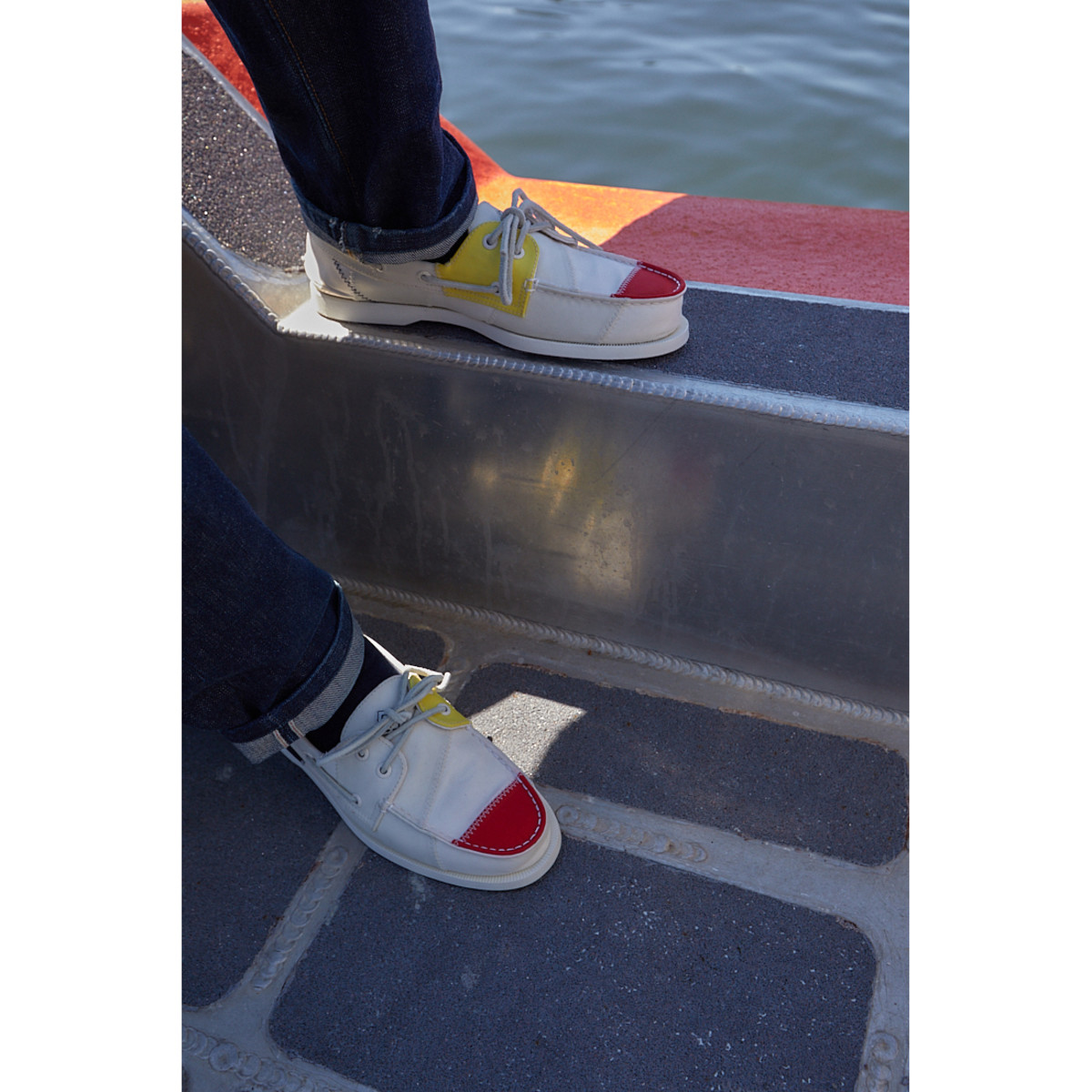 "Guys like Mike …" Mikey peers over at his Riverkeeper companion, as the patrol boat makes its way up the East River. "They're on the front lines, they're seeing it every day. And they decided to do something."
For access to exclusive gear videos, celebrity interviews, and more, subscribe on YouTube!