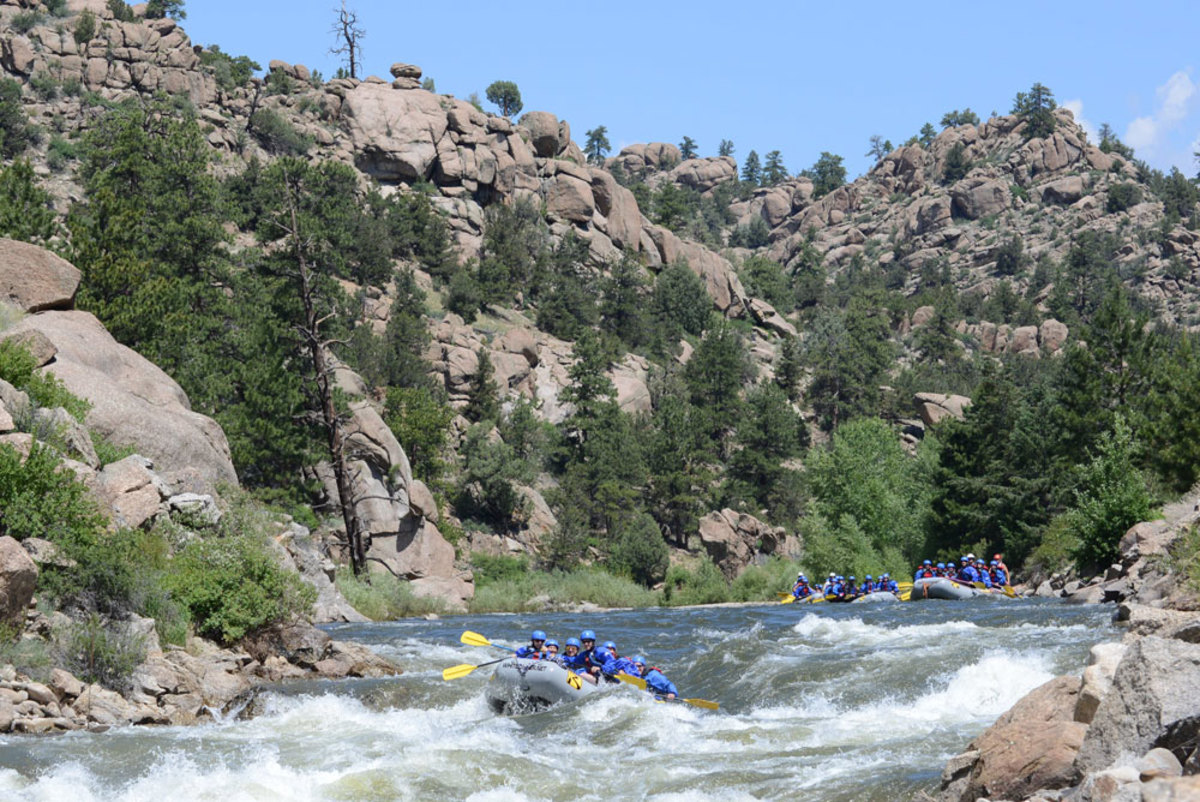 An early season tumble down Colorado's most iconic stretch of raging river made me ponder this very question. A massive seasonal runoff, combining fast-melting snow with above-normal spring rainfall, made the state's whitewater funnels exceptionally, well, white. And scary.
Our rafting outfitter raised the age limit for children the week we were set for a half-day excursion down the Arkansas River's famous Brown's Canyon section outside of Buena Vista. That put my youngest over the official cutoff by about a month. Yikes.
Although I live in Colorado, it had been well over a decade since I'd rafted. I'd left the whitewater for the tourists long ago.
But family from out of state spurred new interest in an on-water adventure. We just didn't know that water would be cresting at 3,000-plus CFS (cubic feet per second), nearly four times the power of what it sits at currently.
After watching my son bounce above my head, like in some slow-motion horror show, in the first rapid we hit, the absolute belly-laugh of joy he released following the flight put me back in my place.
His adrenaline was as high, only in a different way from mine. This was outdoor adventure at it's best — and I had better leave it at that.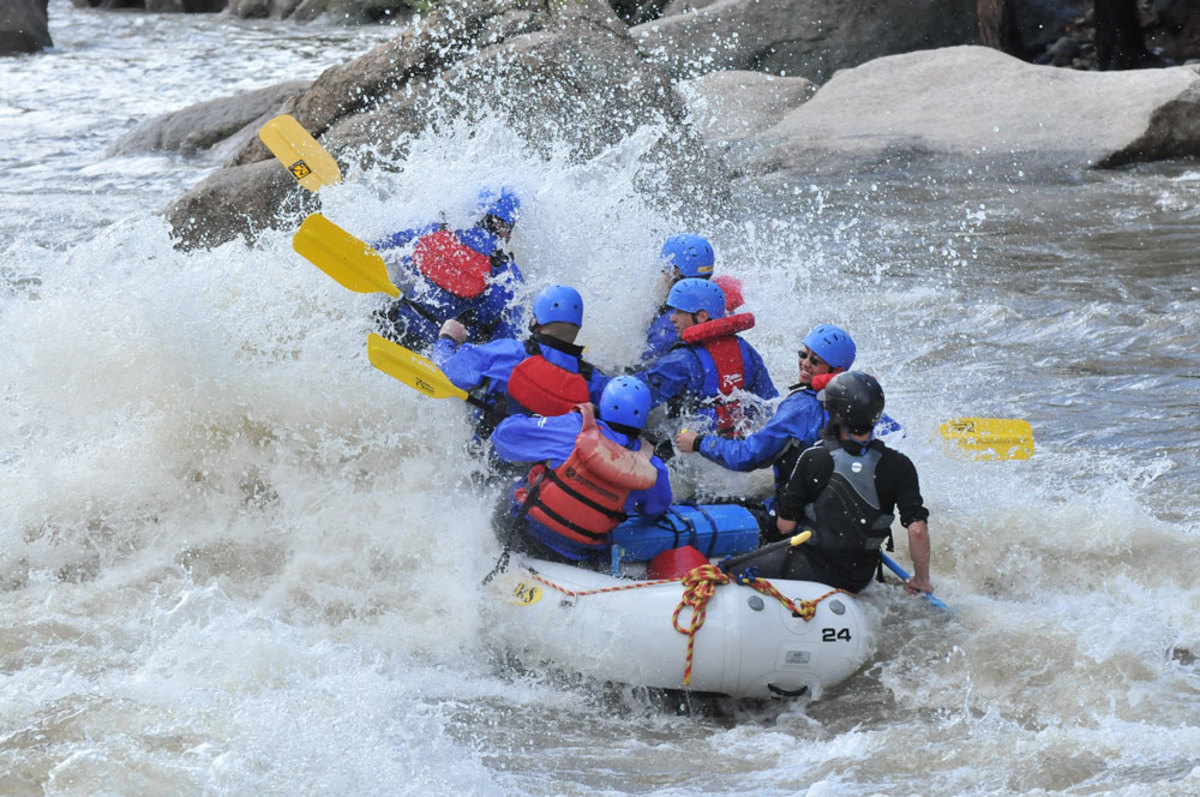 This is also rafting in Colorado. And like the notorious weather in our state, I quickly realized that rivers, like sun and rain, change by the day (even the hour).
A quick call to a manager at longtime outfitter River Runners, which has been in business since the '70s, put my fear in perspective: The day I wrote this, water levels had relaxed to a mellow 719 CFS in the same stretch of water that even seasoned guides were jittery navigating just one month ago.
"Every day the water level changes," explains Becky Hochard, a manager at River Runners. "It's like a different trip each time. We're getting to time of year where Brown's is now a 'technical' boating stretch. The water is not nearly as 'pushy' as it was a 3,000 CFS."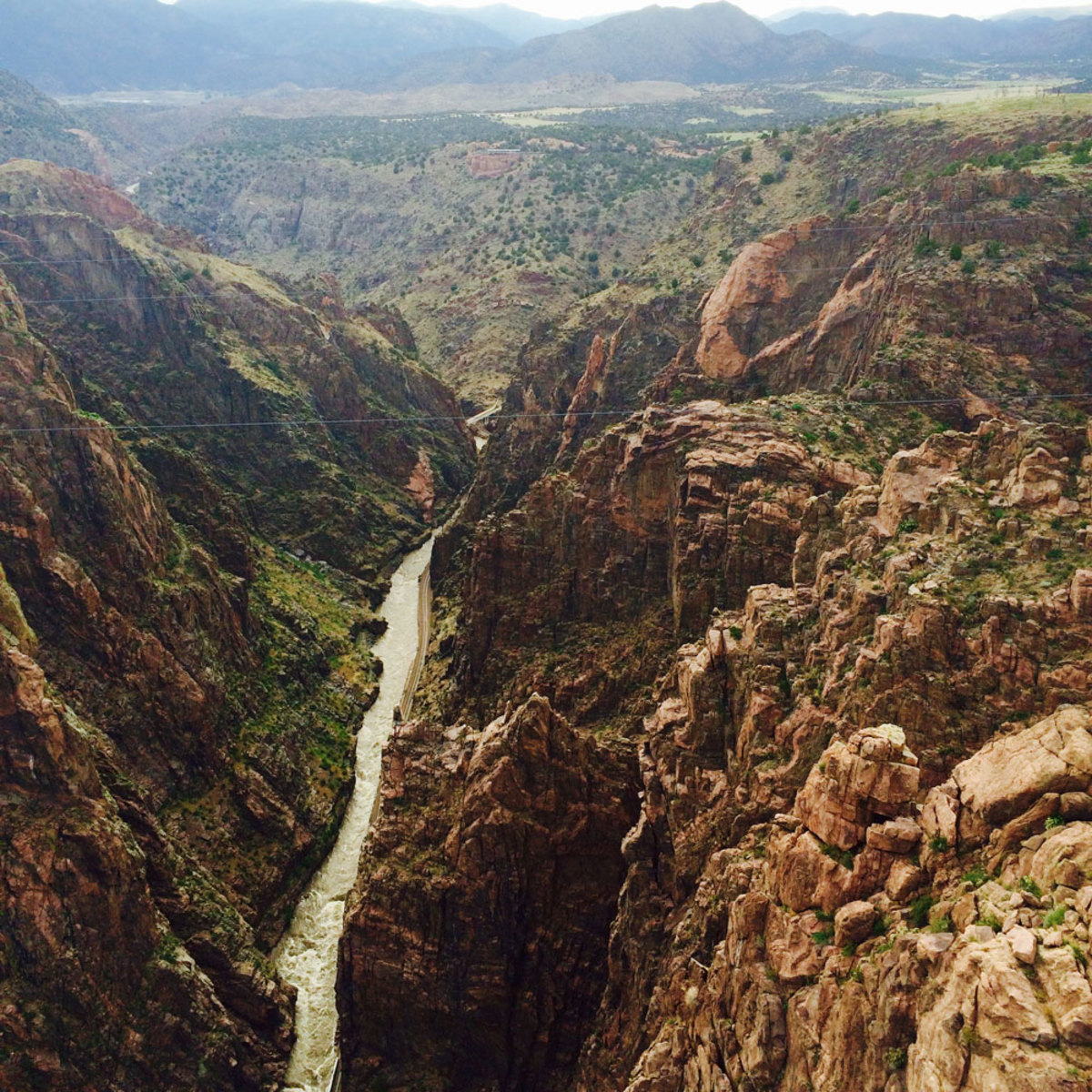 If fact, the outfitter, like others around the state, now sends many of its guides and most clientele further south to find some stronger whitewater at the
Royal Gorge
through September.
"The rapids are great down there because of the way the water channels through the Gorge," she says. "It gets more narrow so there's a better whitewater experience for late summer."
People are taking her word for it, going wherever the whitewater leads in Colorado. In fact rafting numbers have been rising with the water: The Colorado River Outfitters Association reported more than 508,000 commercial user days last year, bringing some $162 million to local economies annually, and representing a 22-percent increase over three years prior.
If everybody else seems to be chasing the whitewater, why the heck was I such a chicken? It might have been the death of a nine-year-old last summer rafting on the same stretch I was diving into. That hit a little too close to home. Or an Iowa women's death on a Colorado river earlier this summer. That was another reminder of the very real dangers in the sport.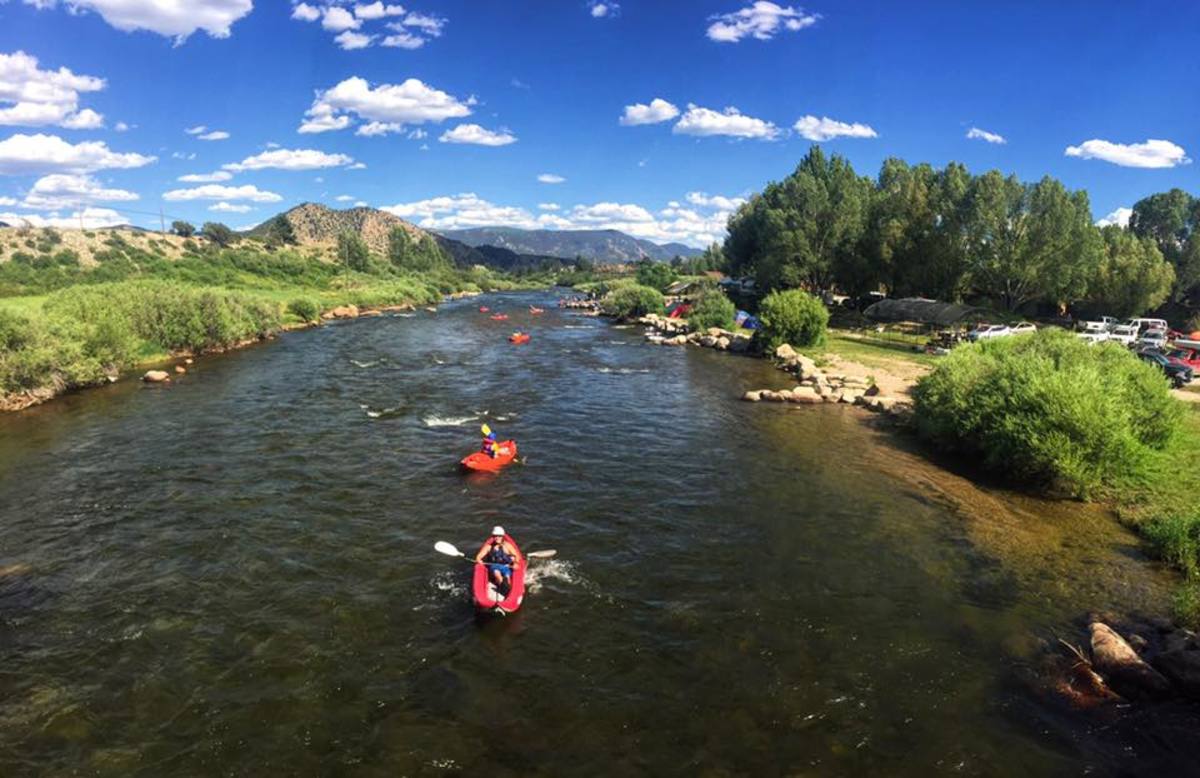 But after my conversation with Hochard, I realized once again that this is the stuff of every action sport. You just have to take as much safety as you can into your own hands, then put some trust in the universe. These rafting reminders are certainly worth chewing on:
Watch the water
If you're freaked out, don't even raft in Colorado in late May or early June. Or call your guide service and ask about different options or stretches of water that are traditionally more tame, or pick a shorter trip on the water and request the most seasoned guide for your group.
Do your research
Get online and check reviews of rafting outfitters or guides. Ask locals in towns nearby who they trust. Check the length of time the outfitter has been in business, how many of their guides are returning season after season and what kind of training they have.
For example River Runners' guides must be trained in swift water rescue, a more rigorous certification.
Trust their decisions
Once you've chosen the safest outfitter, trust that these guides run these exact stretches of water every day, both commercially and most as private boaters as well. They know the rapids — or how to avoid them — by feel.
If the water is at peak, if there's a six-year-old in the boat, if there's a parent who is freaking out (not naming names), they're going to take a different line to make the experience good for a paying customer.
Outfitters that want to stay in business will raise age limits for boaters based on changing water levels; put calm, veteran guides with more inexperienced paddlers; and maintain a smart balance of people and positions in the boat.
Take some responsibility
Rafting does have inherent risks. Duh. Water flow does add to the unpredictability. You sign a waiver. If you legitimately don't know how to swim either learn some basics first or be sure to tell your guide well ahead of time about your comfort level.
Actually listen to the pre-float safety talk and self-arresting tips. If paddling is too distracting for you, speak up and ask for an oar-frame boat, a setup where the guide sits on a frame in the middle of the boat rather than the back and essentially rows you down the river.
Don't forget to have fun
I found that after that first rapid, my own fears subsided when I focused on the smile on my kids' faces and the scenery our Yoda-like guide was pointing out (albeit to distract me from my worries). Damn, he was good.
Like Hochard says, people come to her special stretch of the Arkansas River for a reason: majestic views of the Colligate Peaks (a sick stash of 14,000-footers), easy river access and an awesome river community. "Boaters move here to boat," she says. "There's just an incredible vibe."
More from GrindTV
Looking back at the 2016 GoPro Mountain Games
Meet the artist behind these 3D sand sculpture optical illusions
The dating app that's connecting outdoor enthusiasts
For access to exclusive gear videos, celebrity interviews, and more, subscribe on YouTube!