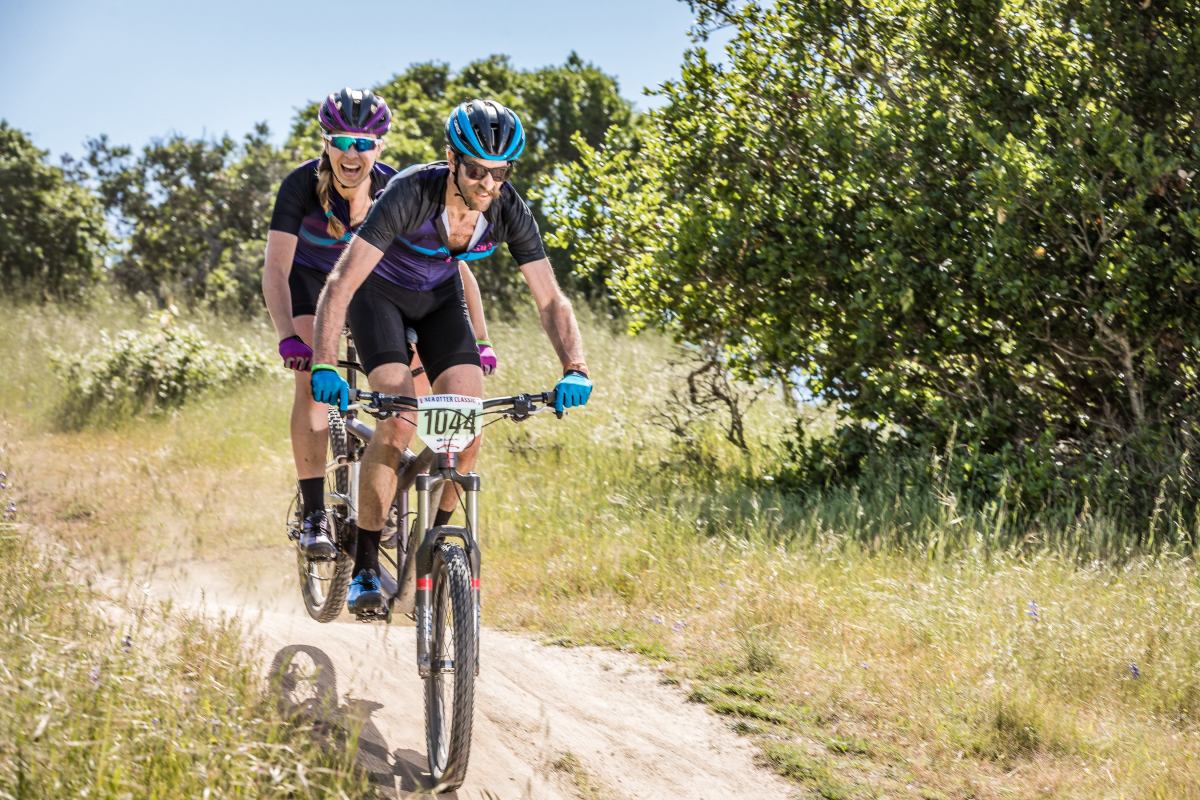 Amanda Schaper and her fiancé Scott Chapin are all about the tandem bike. The two were competitive riders (solo) when they first met, but after Schaper had dislocated her shoulder, a half-baked idea to rehab and recover on a tandem bike has sent the couple's racing career and relationship to a whole new level.
"Amanda was so bummed that she injured her shoulder and was unable to ride during her recovery." Chapin tells ASN. "I hated seeing her down because I know how it feels to have forced time off the bike. She made a few comments about how she couldn't ride her own bike, but that she was pretty sure she could ride a tandem since she wouldn't have to use her arm."
Chapin got the hint.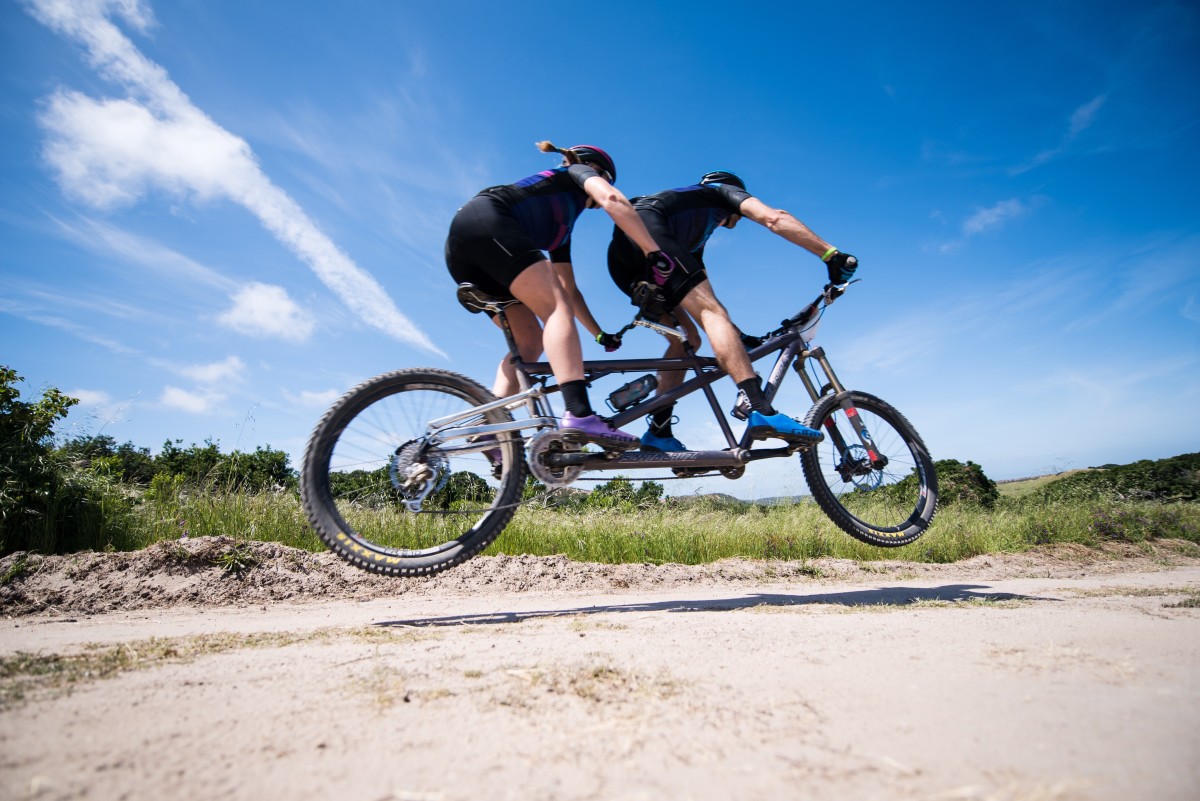 "I got home from work one day and opened the garage, as I always did, and sitting there front and center was a red tandem bike," Schaper tells ASN. "I just stood there staring at it for a minute, then I yelled upstairs to Scott, 'What is that? What is THAT?! WHAT is THAT?!?!' I thought it was just the sweetest and most thoughtful thing that Scott actually went out and bought a tandem. It wasn't the flashy mountain bike tandem that I was eyeing online, but it was a bicycle built for two, and I knew we were going to have some fun times on that rig."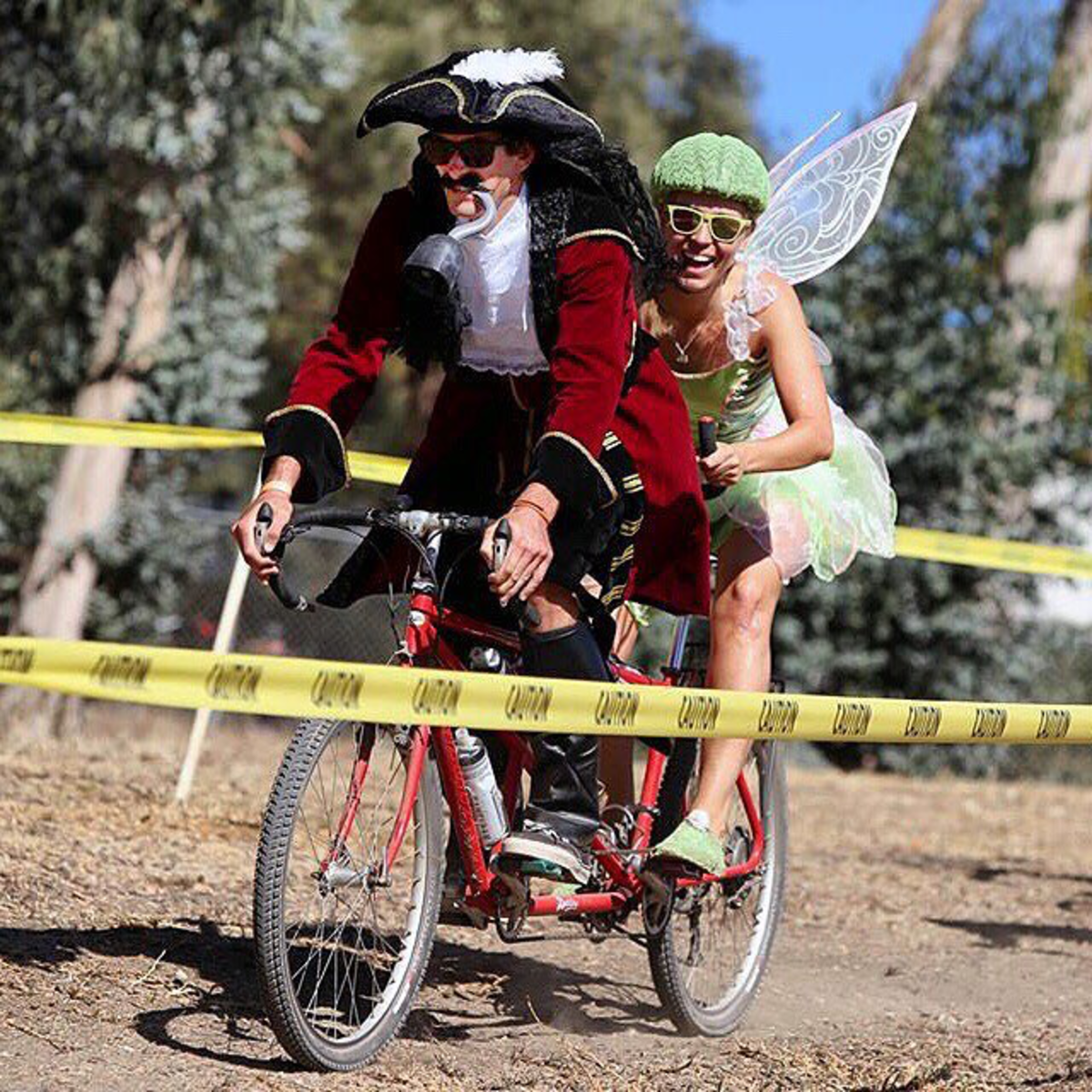 Within months, the couple went on the compete in the tandem races at the Sea Otter Classic and won. They upset the long time tandem winners and have since been dubbed "Team Scrapin." We sit down with the couple to chat about how riding tandem is a "relationship accelerator" only making their bond stronger.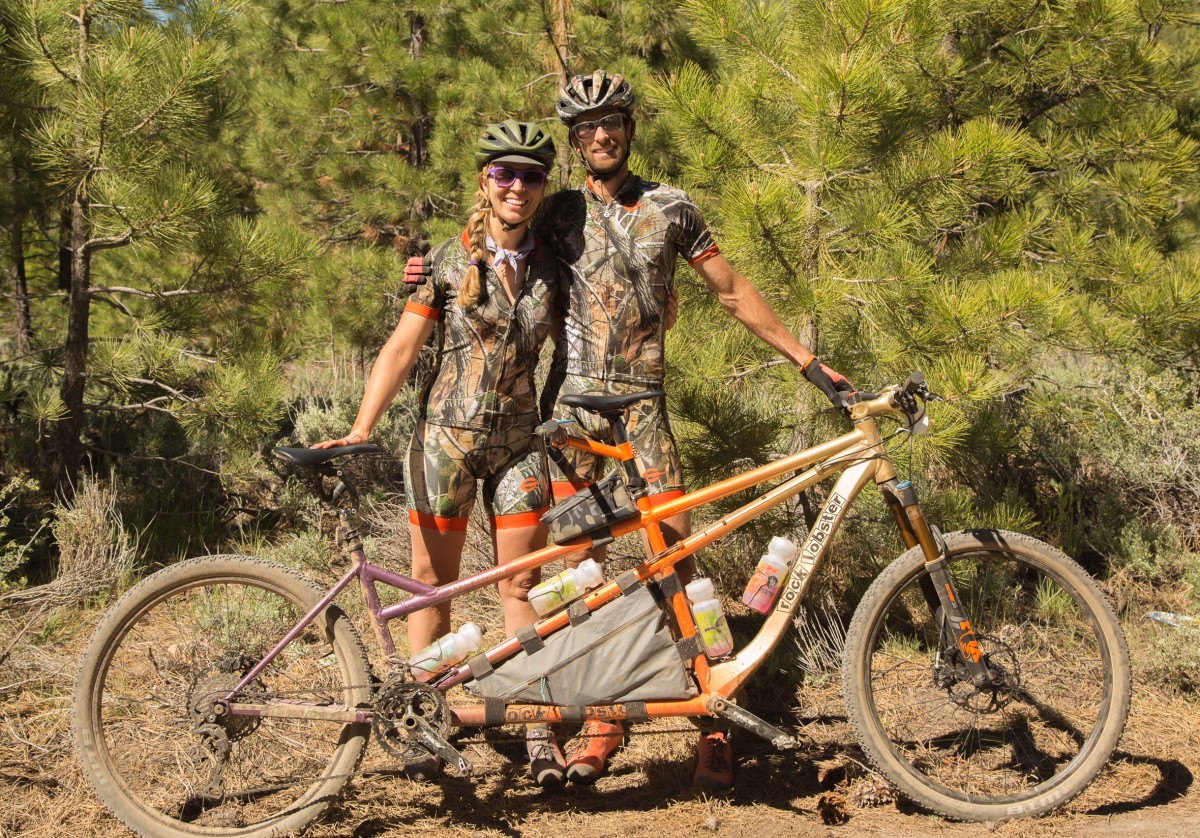 What makes tandem riding so much different than solo riding?
Schaper: Tandem riding is different than solo riding because you always have somebody to share your adventure with. It's different than just riding with friends because of your physical proximity on the bike and how important it is to work as a team. Your movements are connected and everything you do impacts the other rider on the bike. There's also something about tandems that just makes people smile. We can't ride by anybody without them stopping and looking at us with a huge grin on their face.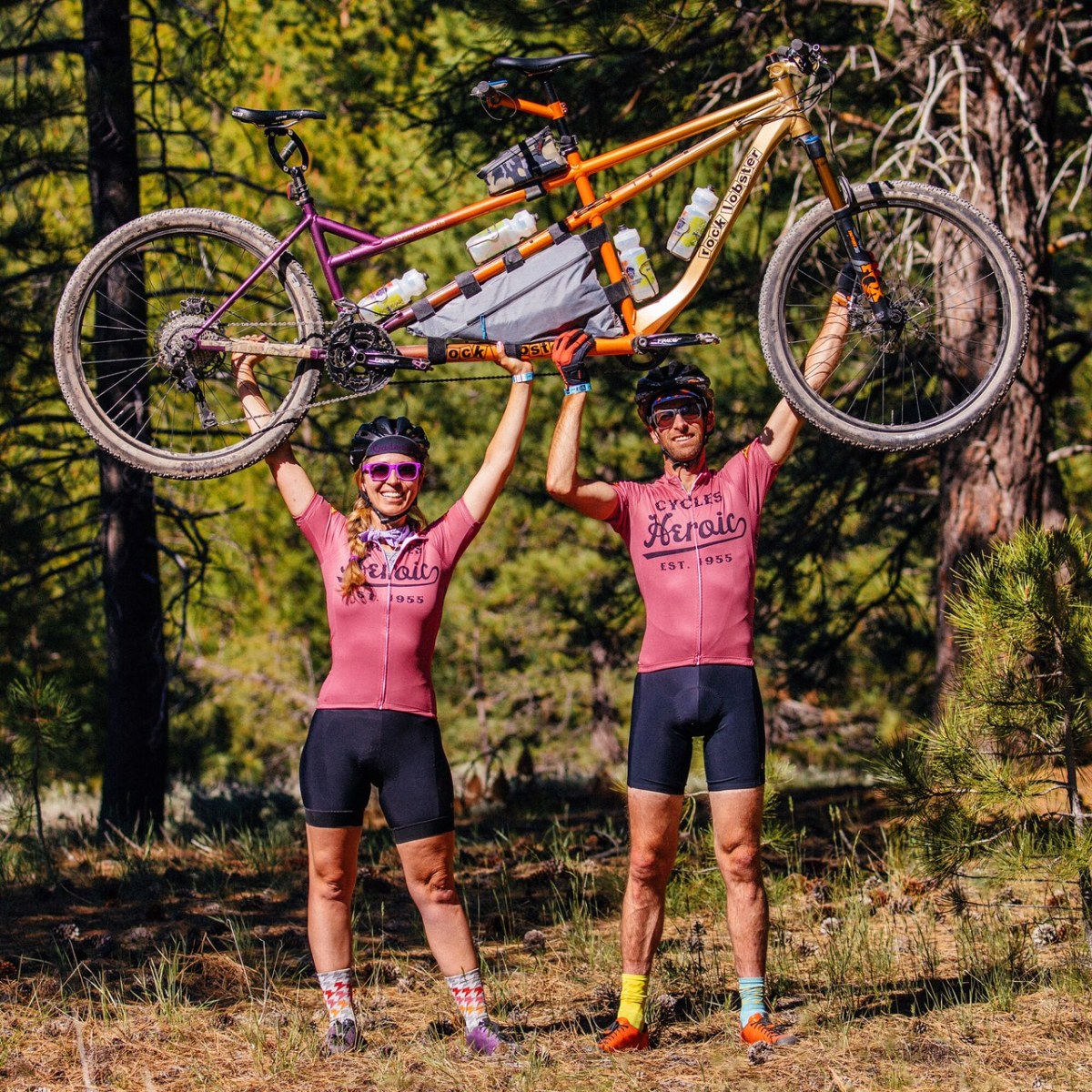 How has it helped strengthen your bond?
Chapin: You're in it together, so when you conquer a tricky section or rally downhill at mach speed, you both get to feel the stoke equally. That shared adrenaline and endorphins is really special. It's also been a really interesting test of our communication, because communication is crucial on a tandem. Beyond just communicating what's happening on the trail, something about the closeness and those shared endorphins makes it really easy to have some great conversation while you're out there for hours on a long ride.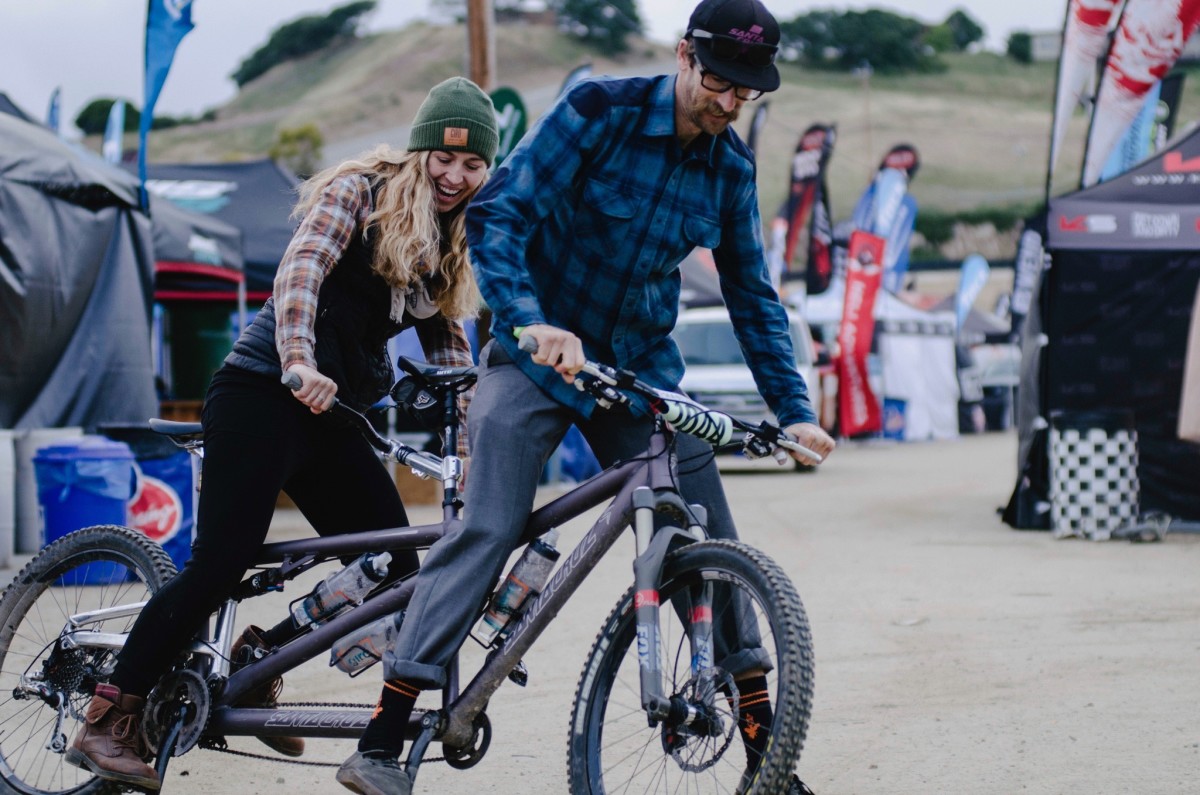 How does the bike work? Are you both "in control?"
Schaper: The captain controls the steering, the shifting, the braking, the speed … pretty much everything. The stocker controls the bell. [Laughs] The captain is ultimately responsible for just about everything, including all the decision making about which line to take and how much speed you can safely carry through a section. It's a big job because it's not only your body at risk if you make a bad decision and crash. The stocker is basically there to pedal hard, provide moral support, and ring the bell to warn riders that a tandem is comin' in hot. Both riders pedal in unison, so both people contribute to the effort on the bike. And you can't cheat because it's easy to tell when your partner isn't pedaling as hard.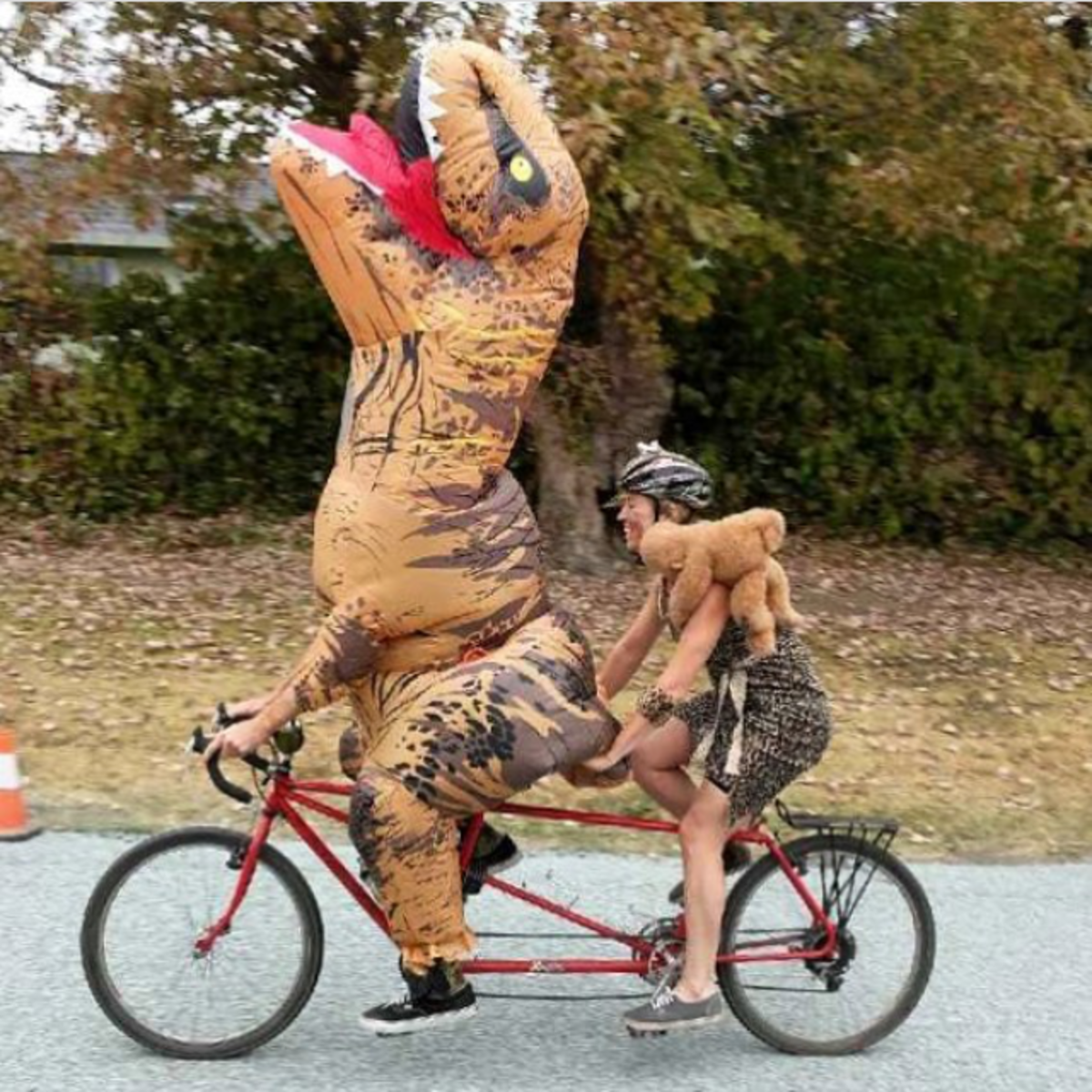 We have figured out some tricks on how to take advantage of our different strengths as riders, and how to compromise where we have to. We each have a different foot forward in our natural descending stance, so one of us always feels a little awkward descending since one of us has our unnatural foot forward. It should also be said that the stocker is in full control of yelling at the captain when he's getting way too fast and sketchy through techy bits.
The uneasiness of "giving up control" is something that turns a lot of people off to tandem riding, and that's a great thing to consider. For me, I know Scott is an amazing bike rider, so I have 100-percent trust in his abilities. Riding on the back of a tandem with him is a wild ride, but I know he's in control, so I don't mind letting him have that control. I wouldn't be as excited to jump on a tandem with somebody who wasn't as skilled because then I'd be very nervous about giving up control.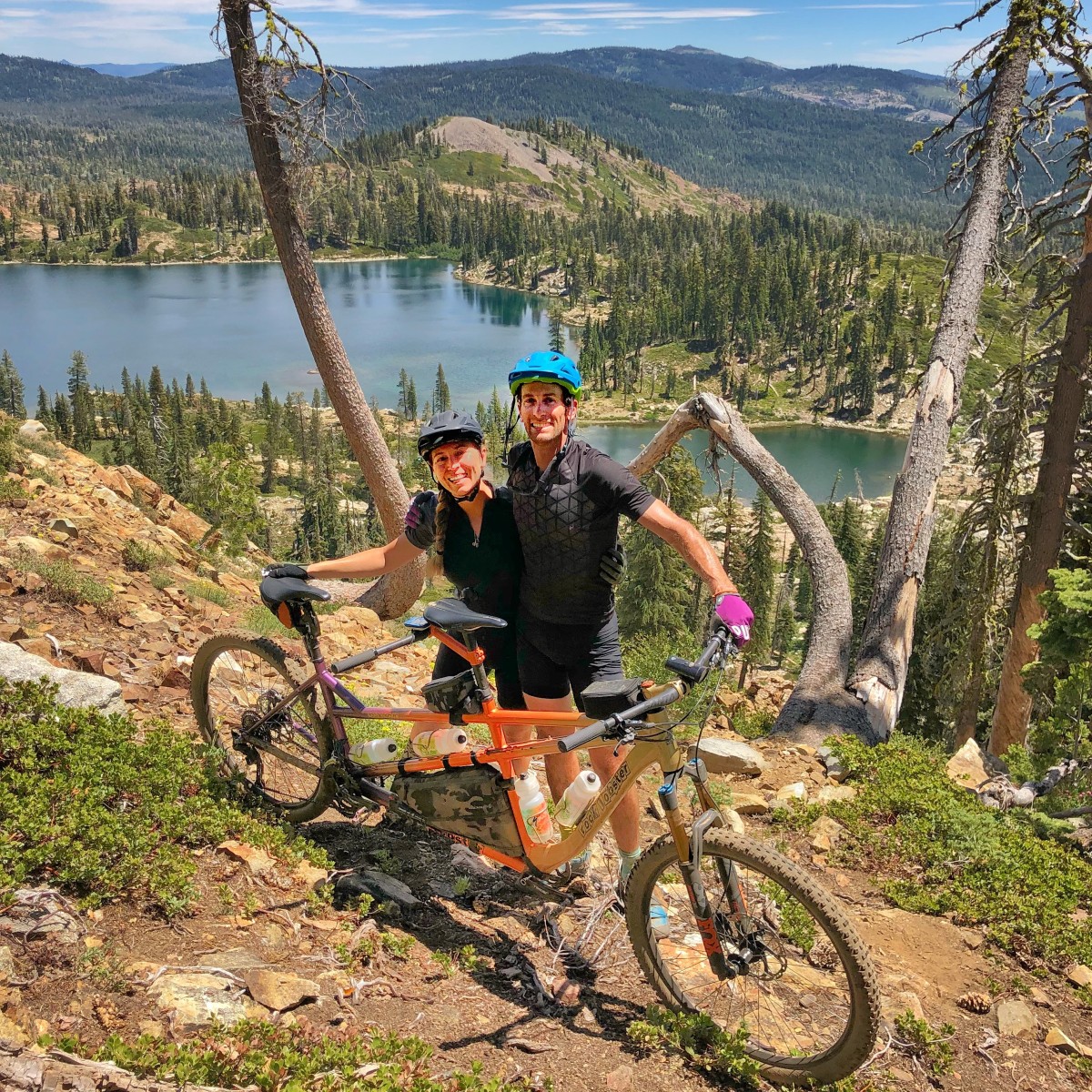 Do you suggest all couples to try tandem?
Chapin: We sure think it's a great time! If a couple enjoys riding bikes, then sure, we think everybody should try riding a tandem. They are so much fun and that shared experience really is special. Laughs are guaranteed, most likely you'll end the ride even closer than you were when you started it, and you might accomplish something new while you're at it.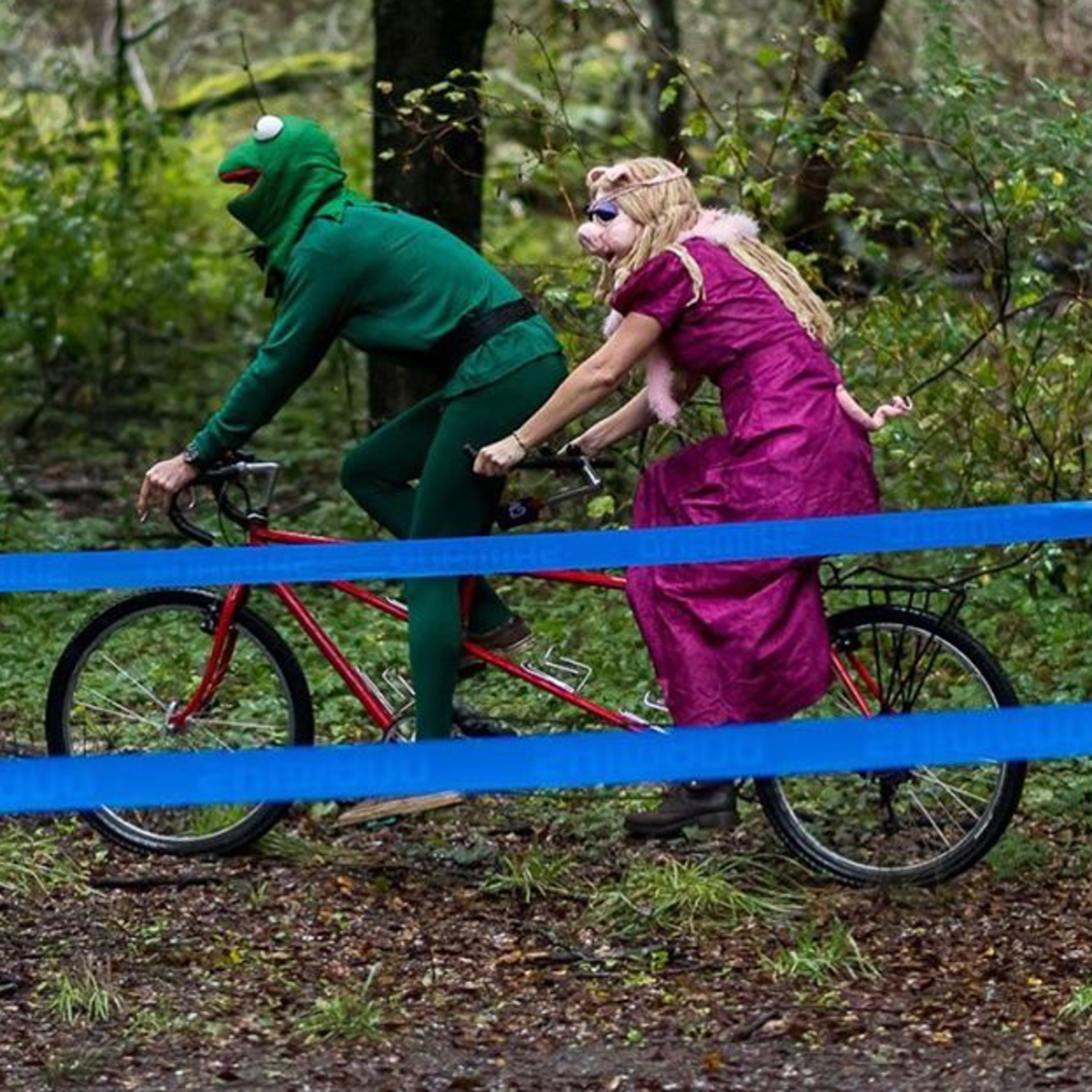 As an example, we recently raced a 100-mile gravel race on our tandem. There was another couple in the race with us, and the captain was a serious bike racer, but his wife who was the stocker was less experienced. That morning on the start line she told me that the longest ride she had ever done was something like 20 miles, and that she wasn't sure how she got talked into this. By the end of the day she completed the 100-mile ride, and had the joy of accomplishing that right along with her husband. They each had huge smiles in every photo I saw of them from the race, and I bet it was pretty special to meet that goal with the support of your partner. That seems like a great way to strengthen your bond to me.
For access to exclusive gear videos, celebrity interviews, and more, subscribe on YouTube!