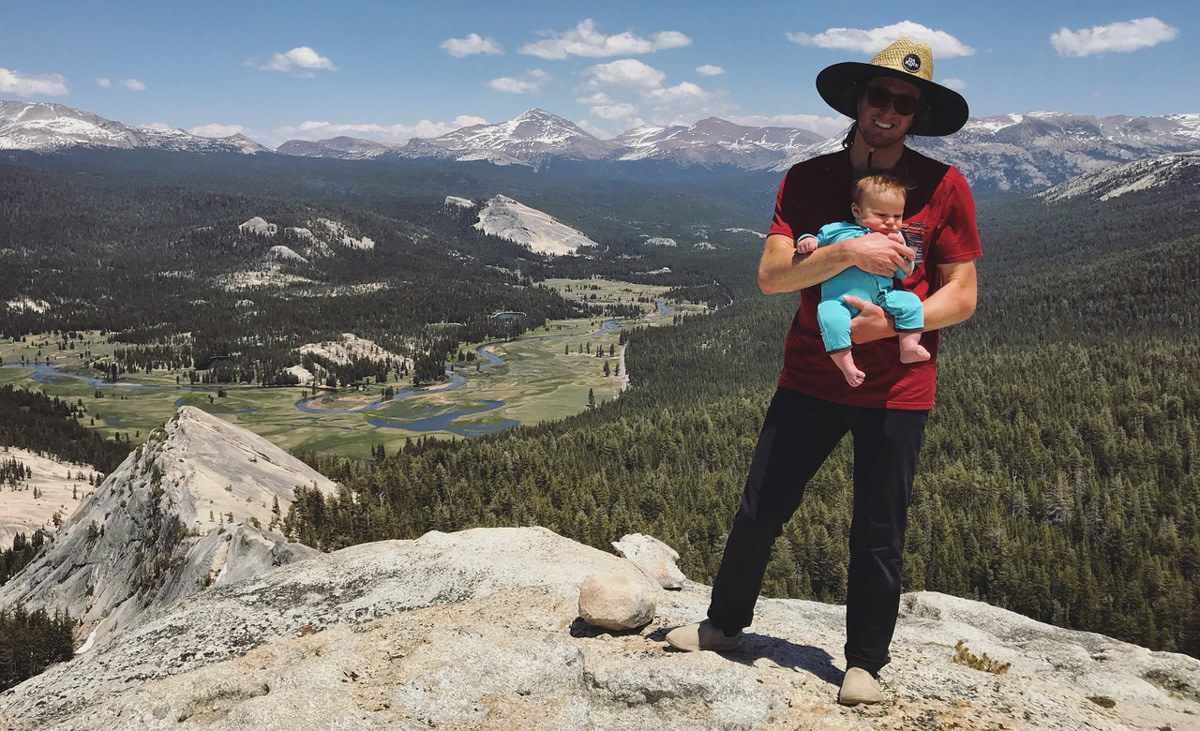 The feeling of being a new father is a something that many dads likely have a difficult time fully articulating. It's part terrifying, part gut-wrenching, part bliss, but mostly, it's pure magic.
Bringing a new little person into this world comes with so many responsibilities that it can often feel overwhelming, to say the least. However, there are tactics that many parents employ that help alleviate that stress like getting outside, traveling around and introducing the little ones to wonderful world that we live in.
Sharing your passion for the outdoors with your children is a very special feeling. It's one that reinvigorates your affinity for the outdoors (as you experience it all over again for the first time) through your child's eyes – not to mention sparking the stoke within the tiny little bodies of your kids.
To gain perspective on how to merge your love of their outdoors and your newfound responsibility, we spoke with professional skier, artist, and overall adventure dad, Chris Benchetler. Coming up on his first Father's Day as a dad, Benchetler certainly is the perfect example of what it means to spread the adventure stoke with your kids early on.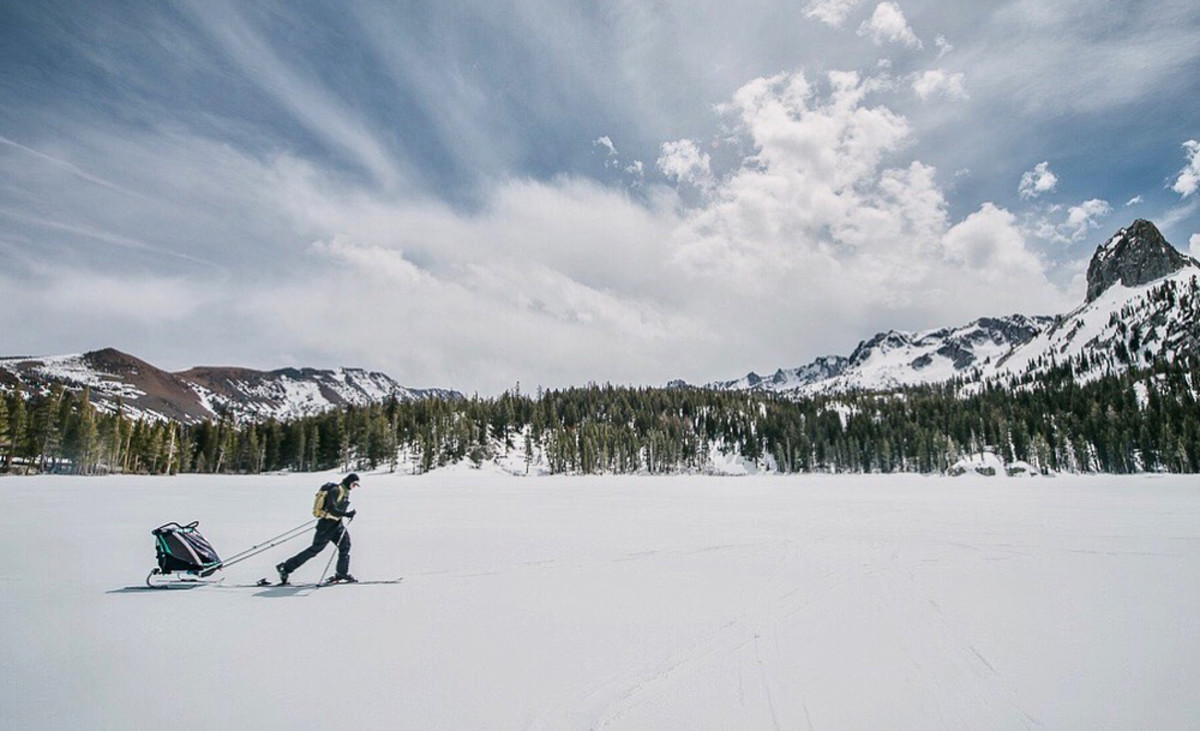 How has your mentality changed, both personally and professionally, since becoming a father?
It honestly hasn't changed too much. I think things through a bit more and weigh the consequences since I am now responsible for someone else, but I was already pretty mindful and tried to make smart decisions in terms of risk. I think it will stay pretty similar to life before … just with less sleep.
What's been the coolest thing you've experienced with your son since he's been born?
When he hears my voice or sees me, he smiles every time now. Very special feeling for sure.
Where have you traveled with him so far? Any travel plans this summer?
We've spent a lot of time in the van. We did some climbing and skiing with him in tow down in Bishop. We went to the Bay Area for a bit to visit Kimmy's [Fasani, Benchetler's wife] family. We also went to Southern California, NYC, and Tuolumne Meadows.
This summer is going to be kind of crazy. We go to Costa Rica end of June, potentially Austria in July for Atomic stuff, New Zealand and Australia in August, then more van time, and climbing in Utah and Colorado for a friend's wedding in September.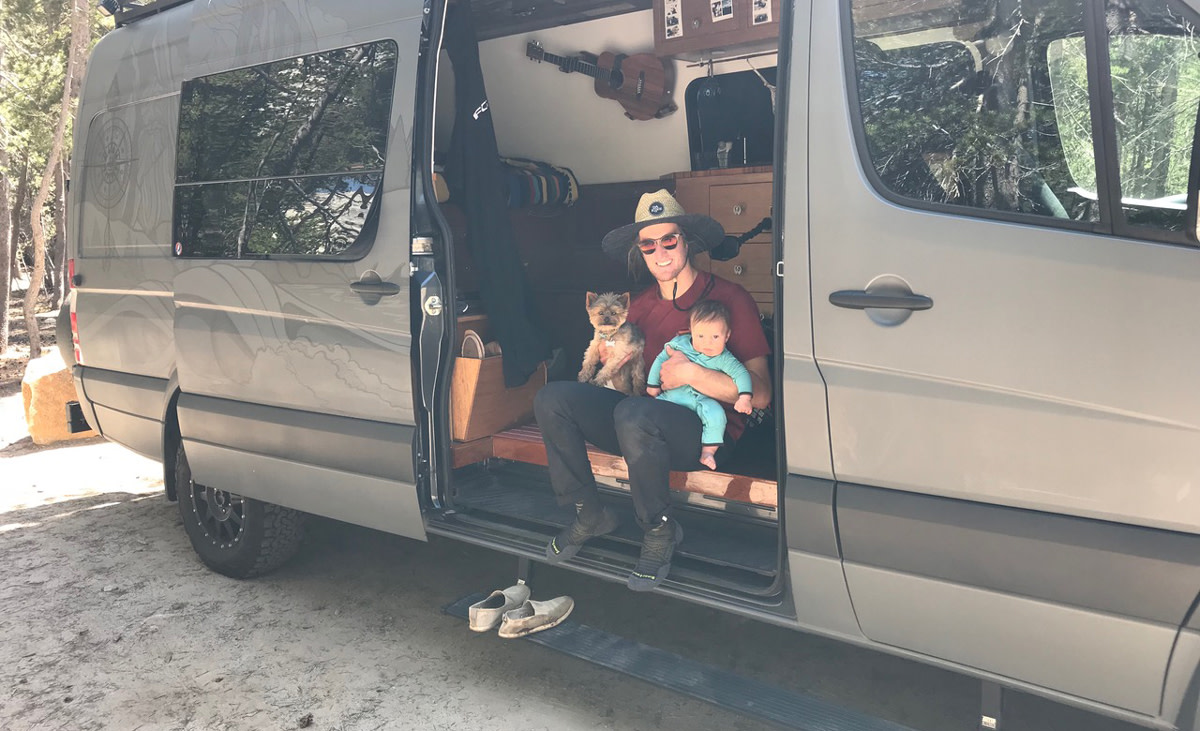 If you could go back in time to before your son as born and give yourself one piece of advice on fatherhood, what would it be?
Honestly, we had a lot of friends tell us stuff I would of probably told myself now that I've been through it. Meaning, they gave good advice. The biggest lesson is that you're on his schedule, so just slow down and don't be bummed if plans completely change based on how he is doing that day.
Has becoming a new dad influenced your art in any way?
Other than just being stoked and inspired in general, probably not. I still draw and paint things that are very inspired by Mother Nature.
What's your favorite thing to do with your son?
He's still so young I get stoked just staring at him, ha. But just showing him this world and spending time outside is my favorite for sure.
Describe your perfect Father's Day.
Well, we will see how this one goes and I'll get back to you. But we will be in Costa Rica surfing, so sounds pretty perfect on paper. But honestly, just living and being outside with him whether that's climbing or surfing, sounds perfect.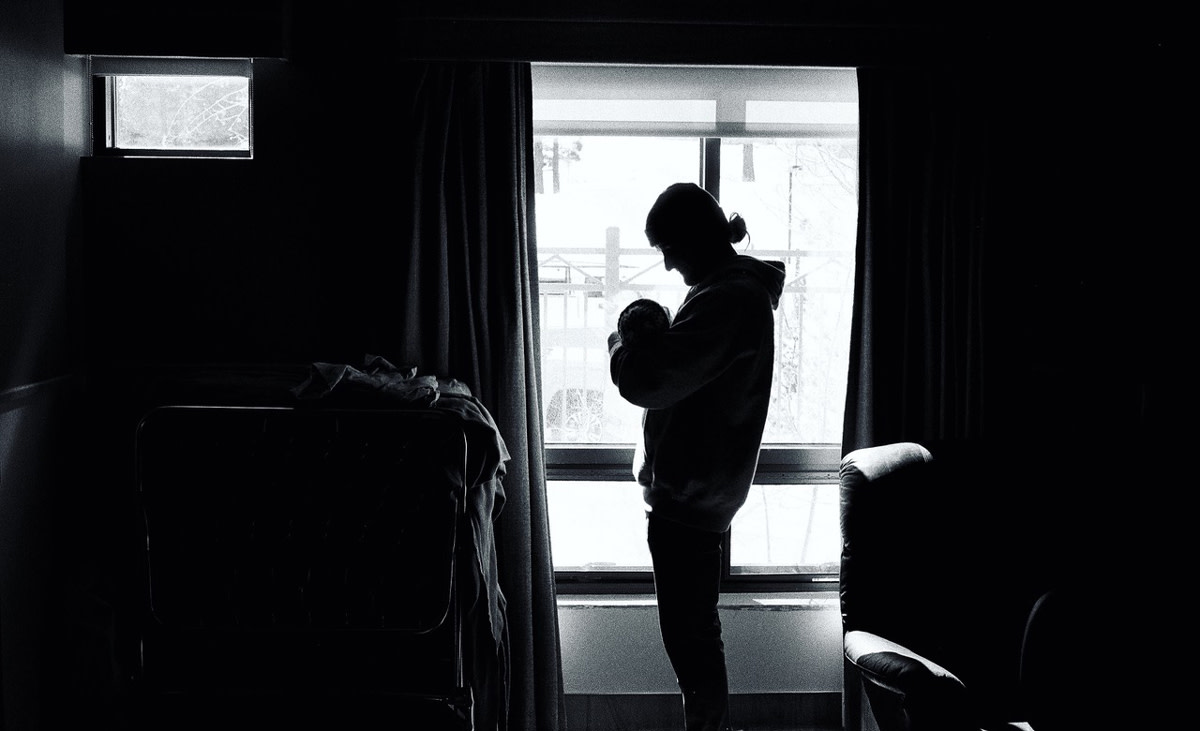 Any advice for new dads on getting their kids pumped on outdoor/adventure sports and activities?
I'm not sure if I've done this long enough to be in a position to give advice. We are only 3 months in … But the plan is to just bring him everywhere and introduce him to all the things we love, so when the time comes he can choose for himself what he would like to do. He very well might rather read a book and build a rocket ship. We will see …
For access to exclusive gear videos, celebrity interviews, and more, subscribe on YouTube!