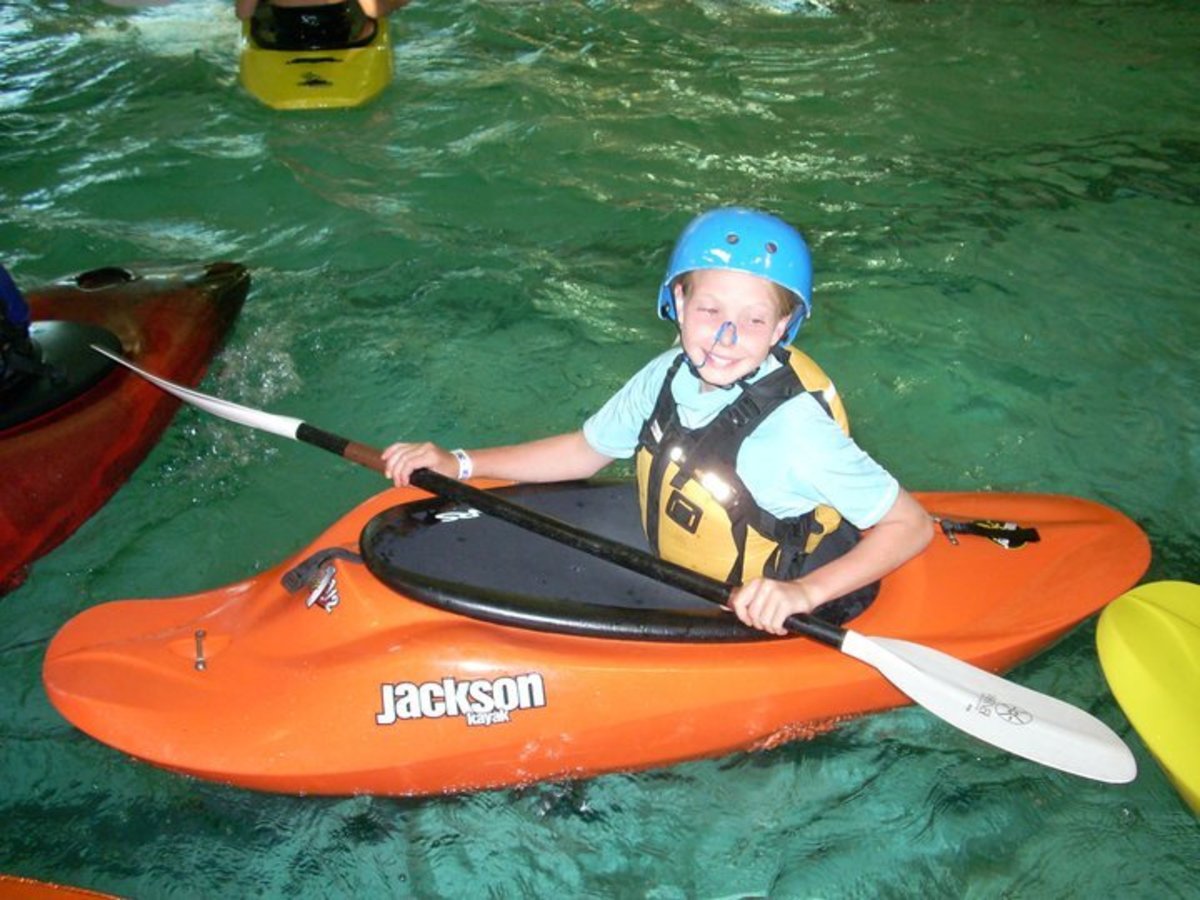 By Grady Kellogg
Ed note: Nineteen-year-old Grady Kellogg is the second oldest of eleven Kellogg children who, along with their parents, are traveling the country full time in an RV in search of rivers.
Swimming sucks! We all know how it feels: you reach for that pull tab at the front of your skirt, your boat fills with water, and now you're floating downstream looking for your paddle. Later, if your friends are persistent, you'll be forced to drink the dreaded bootie beer.
Everybody swims sometimes, but beginning paddlers will have a lot more fun on the water if they develop a bomber combat roll. So what is the best way to do that? Practice. Here are some of the best tips for practicing your combat roll that my ten siblings and I have been following since we started to kayak.
If your local pool hosts a kayak roll session, you are in luck. The safest place to work on your roll is in stationary water with lifeguards watching you. Take a lesson or get pointers on the basics so you can roll up on your own at least some of the time. The following video shows the stages of getting to this point:
Next, work on your hip snap. Try doing rolls with your paddle blade underwater. Normally you want your paddle on the surface since it makes the roll easier, but when it's below the surface, you're forced to have a more powerful hip snap. You can even extend the angle of your paddle all the way to 90 degrees, so it's perpendicular with the surface.
When you are on the river, a wave or an eddyline can flip you at any moment, so you need to get used to rolling even when you're not expecting it. Take some of your paddling buddies to the pool and agree to sneak up and flip each other out of the blue. You can also flip your victim right back over as soon as they roll up to really catch them off guard.
Another good skill to practice is the hand roll. Rolling without a paddle is an advanced move that requires you to keep your head down and have a great hip snap. Bonus points: roll with one hand in your PFD. (I've even witnessed kayakers rolling both hands under the shoulder straps of their PFD!)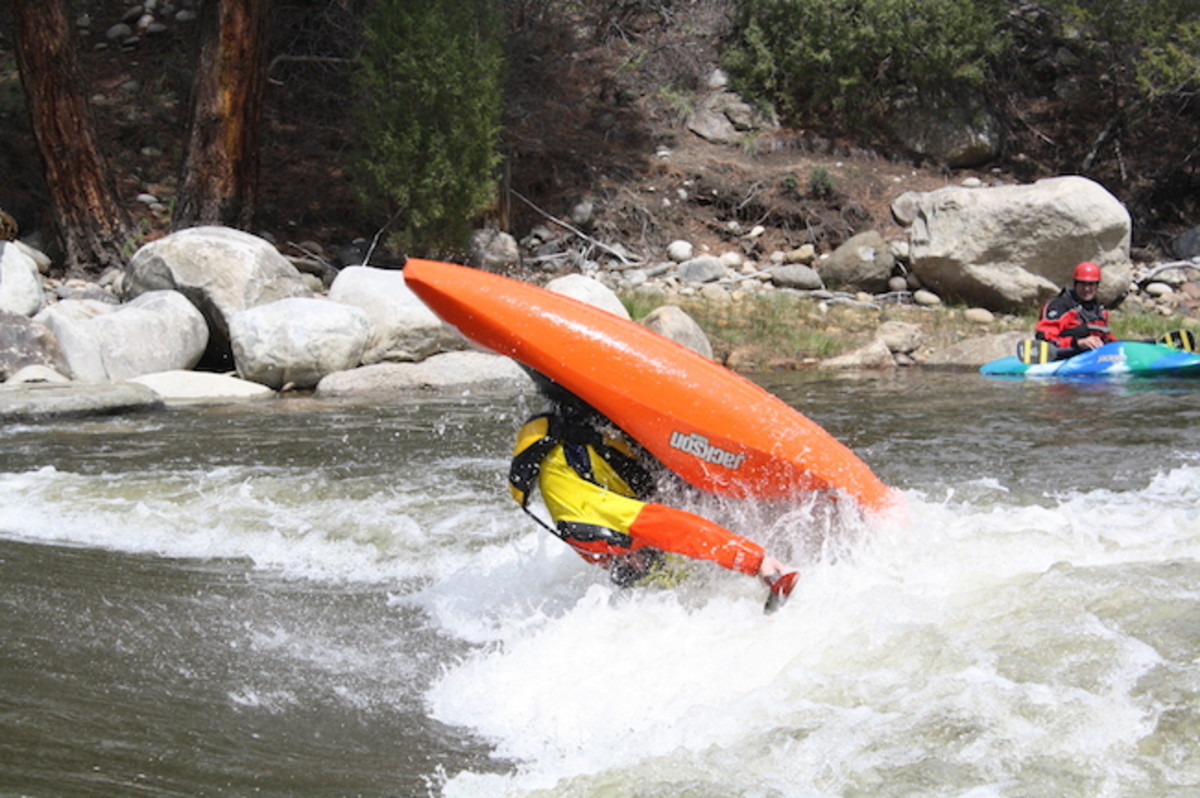 Once you're getting pretty solid in the pool, it's time to lock the roll into your muscle memory so that it becomes second nature. Get on the river and roll…a lot. I believe the best way to do this is to freestyle kayak. Most whitewater parks are safe places to be upside-down, and freestyle moves take so much work that at first you'll find yourself going over more often than not, providing you with plenty of opportunity to perfect your combat roll. Freestyle kayaking takes up most of my family's kayaking adventures and is the biggest reason why we have rock solid rolls.
So quit drinking from your nasty river shoes. Get out there and practice!
More Tips of the Week
How to Lift your Kayak without Injuring your Back
10 Tips for Dealing with Fear on the Water
How to Throw a Switch Freewheel
The article was originally published on Canoe & Kayak
For access to exclusive gear videos, celebrity interviews, and more, subscribe on YouTube!