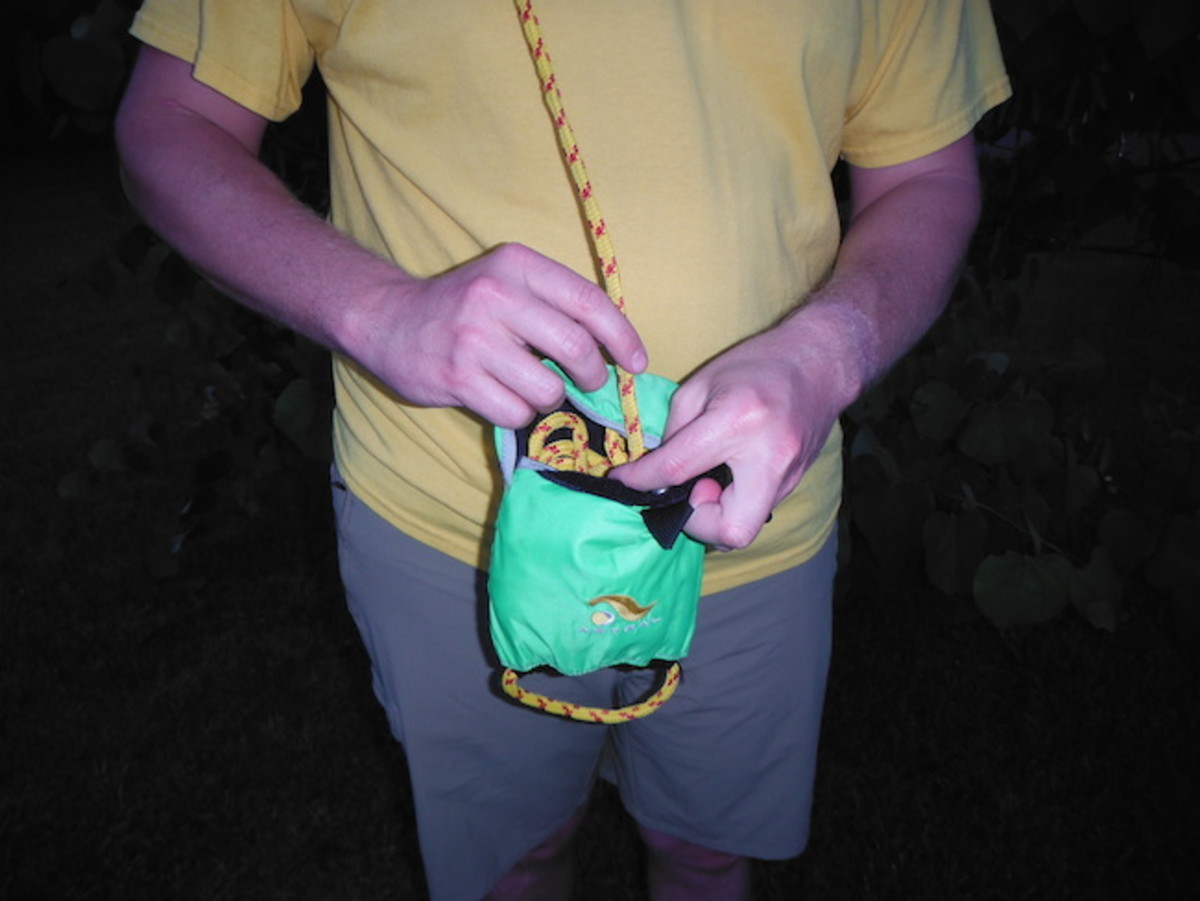 By Wesley R. Bradley
Do you have a rope? Do you know how to use it? I find myself asking these questions often, especially before putting on the river with a new group of kayakers. It is common knowledge among whitewater paddlers that a throw rope is one of the most important pieces of safety gear you should carry, and getting hands-on instruction for proper throwbag use by taking a swiftwater rescue class is highly recommended. One thing that is sometimes overlooked in these courses, however, is how to pack a throwbag after using it and how to carry it in your boat.
Packing a throw rope back in its bag can be a tedious task. Here are some tips I've picked up over the years to make things a little easier:
1. Drape the throw rope over the back of your shoulder so gravity will help feed the rope into the bag.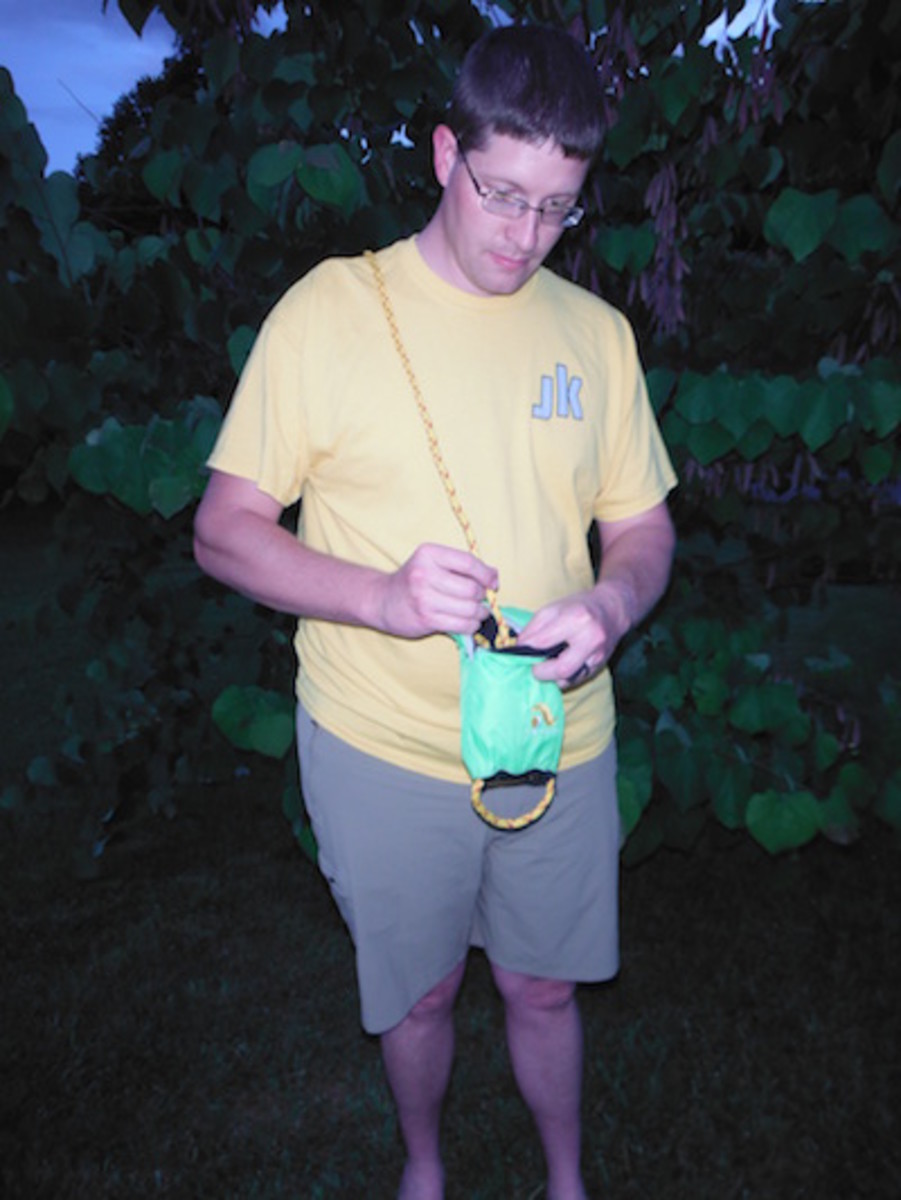 2. Hold the bag with both hands by using your pinky, ring and middle fingers to pinch the opening of the throwbag. Use your thumbs and index fingers to stuff the rope into the opening of the bag. Using an over-under stuffing technique with each hand's index finger and thumb lets you stuff the bag faster. Just remember to layer the rope on top of itself as you go so it won't tangle when you need to throw it again.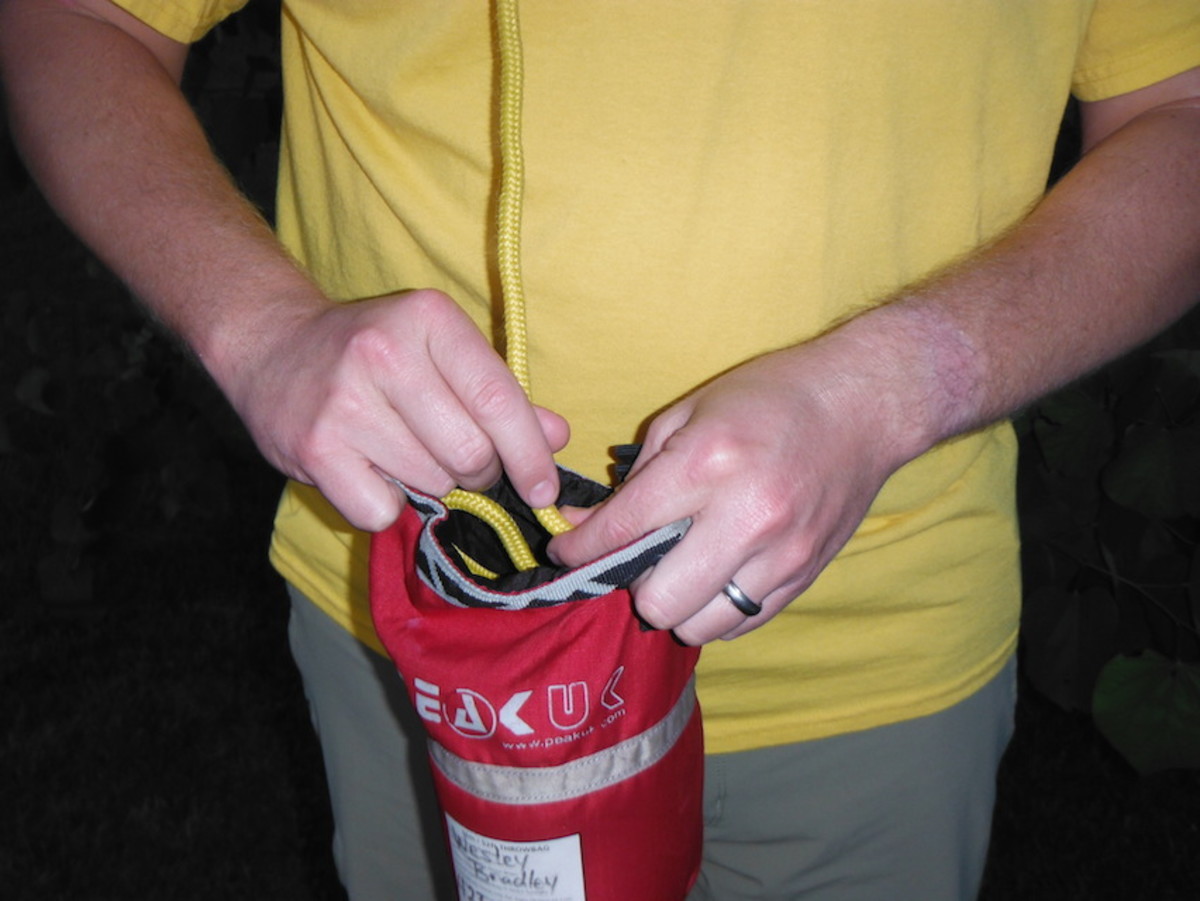 3. I like to leave a small loop of rope (small enough that your hand can't fit through it) with a figure eight on a bight knot on the thrower's end of the rope. The knot and loop act as a great stopper when you've stuffed all your rope into the throwbag. I stuff the knot down into the bag with the rest of the rope and cinch the bag closed around the loop, which stays outside the bag. The loop serves as my start grab and anchor for when I need to deploy the rope.
Now that you have your rope packed in the throwbag, you need to secure it inside your boat. Here are a few tips on how to carry a rope in your kayak:
1. I would suggest carrying larger throwbags (anything over 50 feet) behind the seat to reduce bulk in the cockpit area. All Jackson Kayaks, for example, have two gear attachment rope loops behind the seat to carabineer your throwbag.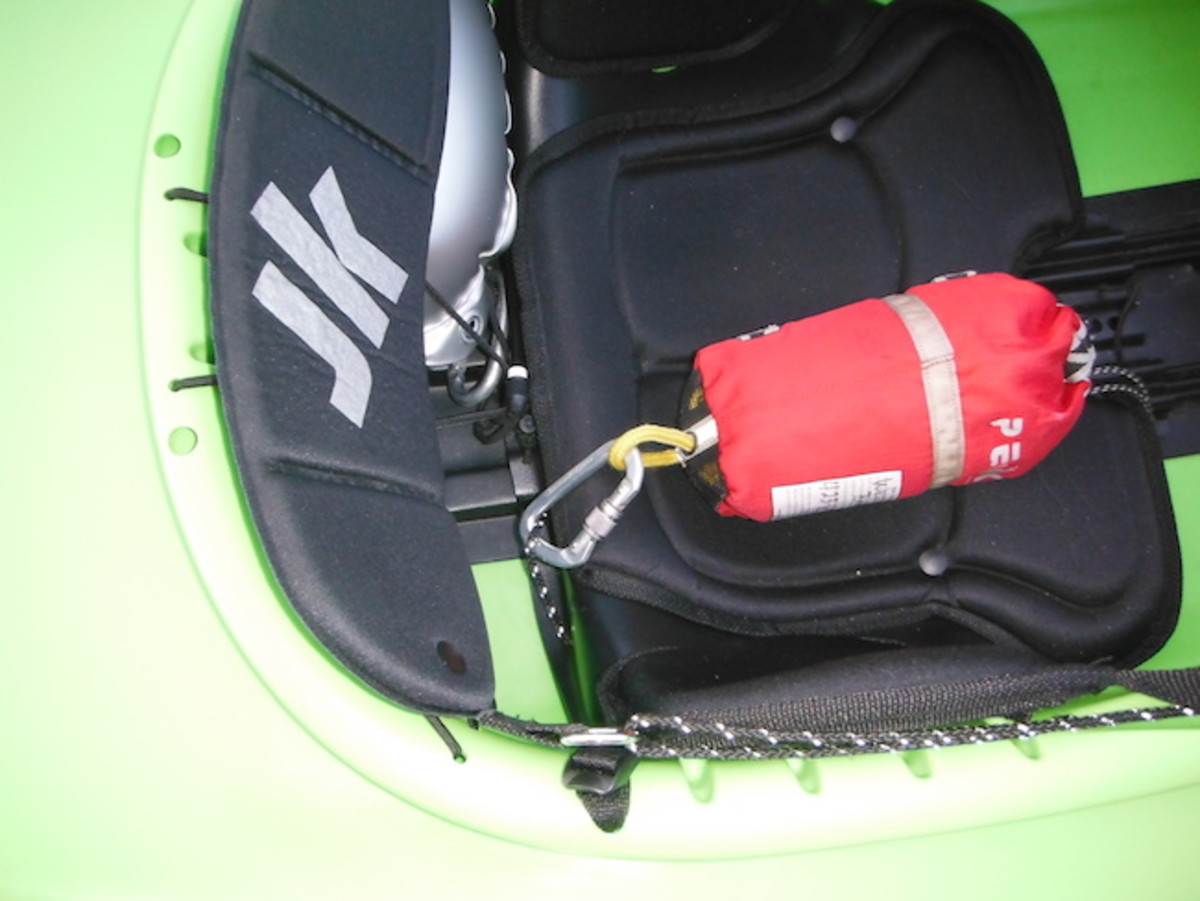 Notice I prefer to use the rope loop that is opposite of the side of the throwbag that opens. I do this to help prevent the cinch on the bag opening from slipping under load and resulting in unintended rope spillage.
2. Smaller throwbags can be stored in the water bottle bungees between your legs for easy access. I like this method better than carrying a smaller rope in my PFD to reduce bulk on my chest.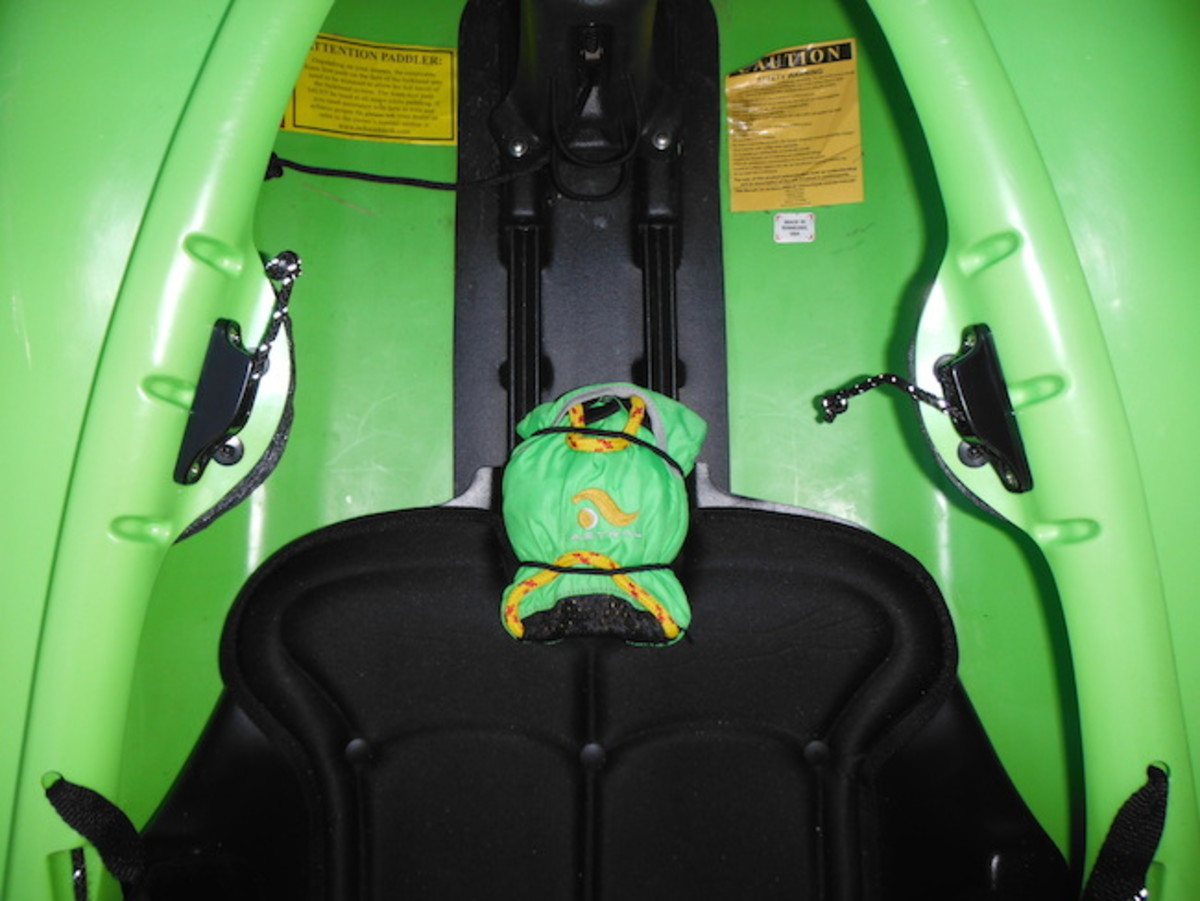 3. Carrying both a smaller throwbag and larger throwbag gives you options in rescue situations. Many kayaks have multiple points to anchor both throwbags in your boat and have an extra set of bungees to secure your water bottle.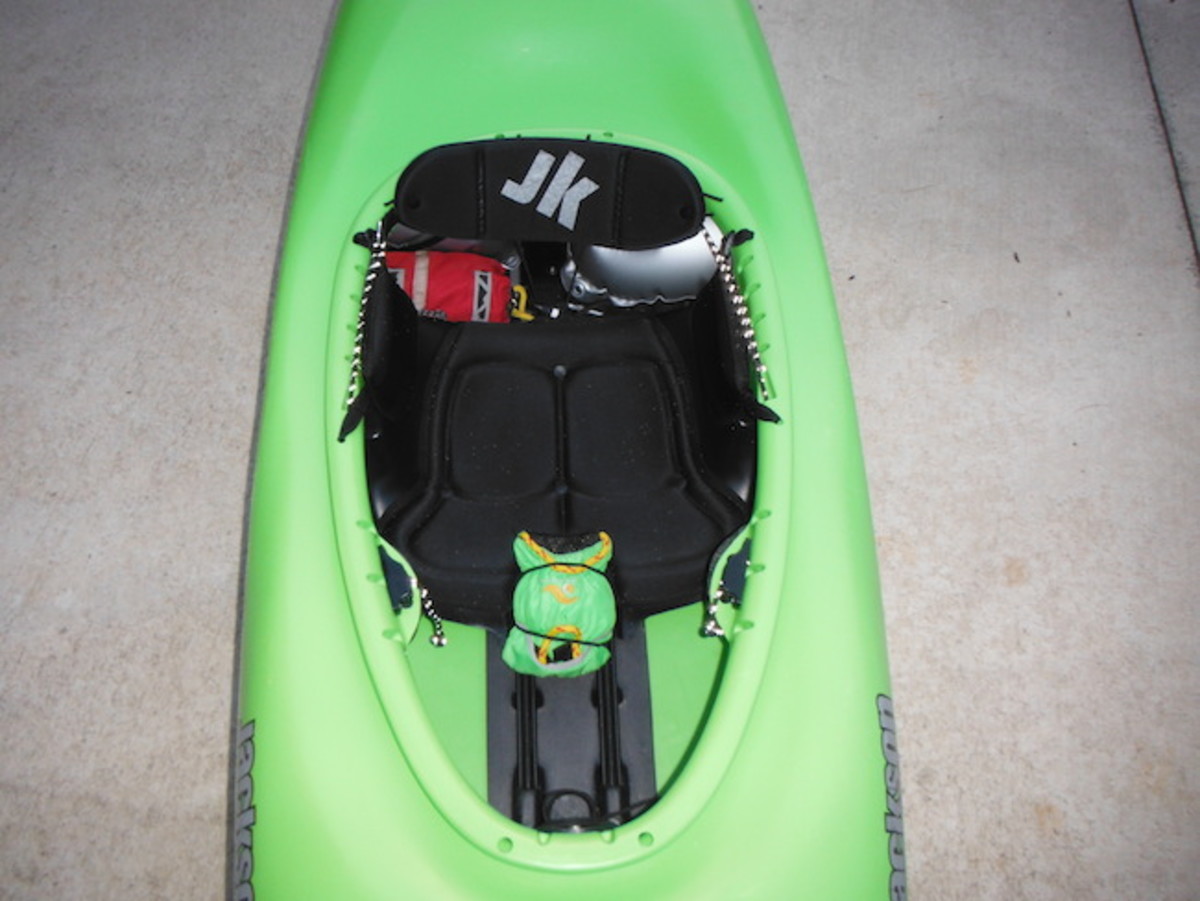 — Wesley R. Bradley is a member of the Jackson Kayak Regional Team.
More Tips of the Week
How to Lift your Kayak without Injuring your Back
10 Tips for Dealing with Fear on the Water
How to Throw a Switch Freewheel
The article was originally published on Canoe & Kayak
For access to exclusive gear videos, celebrity interviews, and more, subscribe on YouTube!