Rainy days have a special charm all their own: The world is clearer, brighter, providing a new sensory experience that will make even your most frequently trodden hike feel like a new adventure.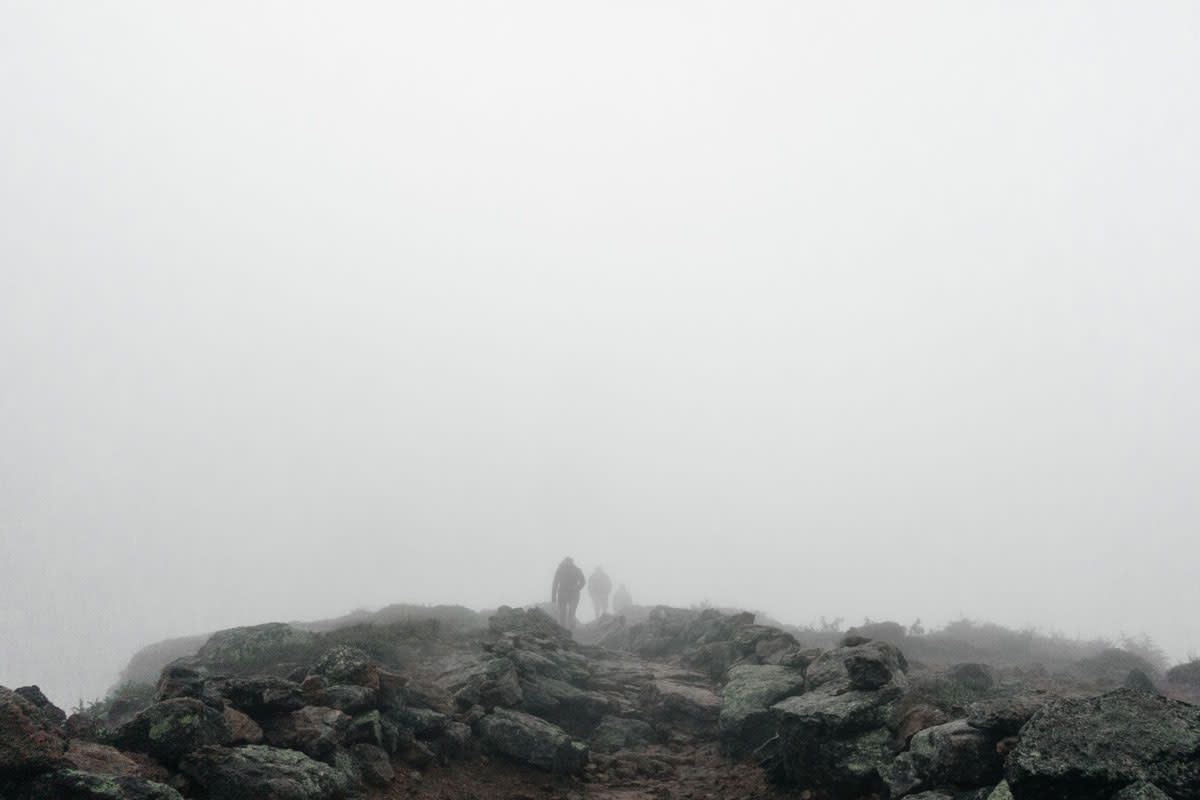 Even if you don't have an aversion to the rain, there are still certain steps you'll need to take to make sure you're prepared for a hike in it. Not only are there different gear requirements, but there are also safety concerns you should keep in mind, including slippery rocks, muddy trails and swollen rivers and streams.
Here is the essential gear you'll need on your next rainy day hike.
Hard shell/waterproof jacket
Your soft-shell jacket isn't going to cut it today, and don't even think about bringing cotton on the trail; it holds onto moisture like your dad holds onto his band T-shirts from the '80s.
We like Patagonia's Storm Racer jacket for the ladies; along with being the brand's lightest option, it's also got three layers of protection to keep you dry on the trail.
Blister kit
Rainy hikes mean moist skin. Moist skin means delicate skin, and on the trail, that means one thing: blisters. Caused by friction, blisters are even more commonplace when moisture is involved.
Although you may think your skin can withstand the pressures of a wet hike, we recommend bringing a blister/first-aid kit anyway. Even if you don't use it, there's a good chance one of your friends will.
Water-resistant pack
Precious belongings (like snacks, duh) need to be kept safe and dry. Your trail mix is not going to appreciate getting wet, and neither are the rest of your belongings.
We recommend going with a bag made from waterproof material, as well as featuring a durable water repellant (DWR) coating for extra protection. You're going to want something relatively lightweight, because you don't want a bag that's heavy and wet.
Dry set of clothes
Wet socks are sad socks. That goes for the rest of your wardrobe as well. In preparation for your rainy hike, make sure you bring a change of clothes. You'll avoid chafing and be infinitely more comfortable on the way home.
Substantial shoes
This isn't going to be a hike for typical hiking shoes. You're going to need to break out the burlier stuff here.
With muddy, slippery, dangerous trails, you need a hiking boot that will not only provide shelter for your feet (this is where water resistance is key), but also grip where and when you need it most.
Check out options that provide durable materials, support insoles and highlight ankle stabilization. If you're in the market for a new pair, make sure you break them in first before taking them on the trail. Your feet will thank you later.
Check out more hiking tips from GrindTV here:
How to handle your first high-altitude trail race
How to pack for a mild afternoon hike
What's in your backcountry med kit?
For access to exclusive gear videos, celebrity interviews, and more, subscribe on YouTube!