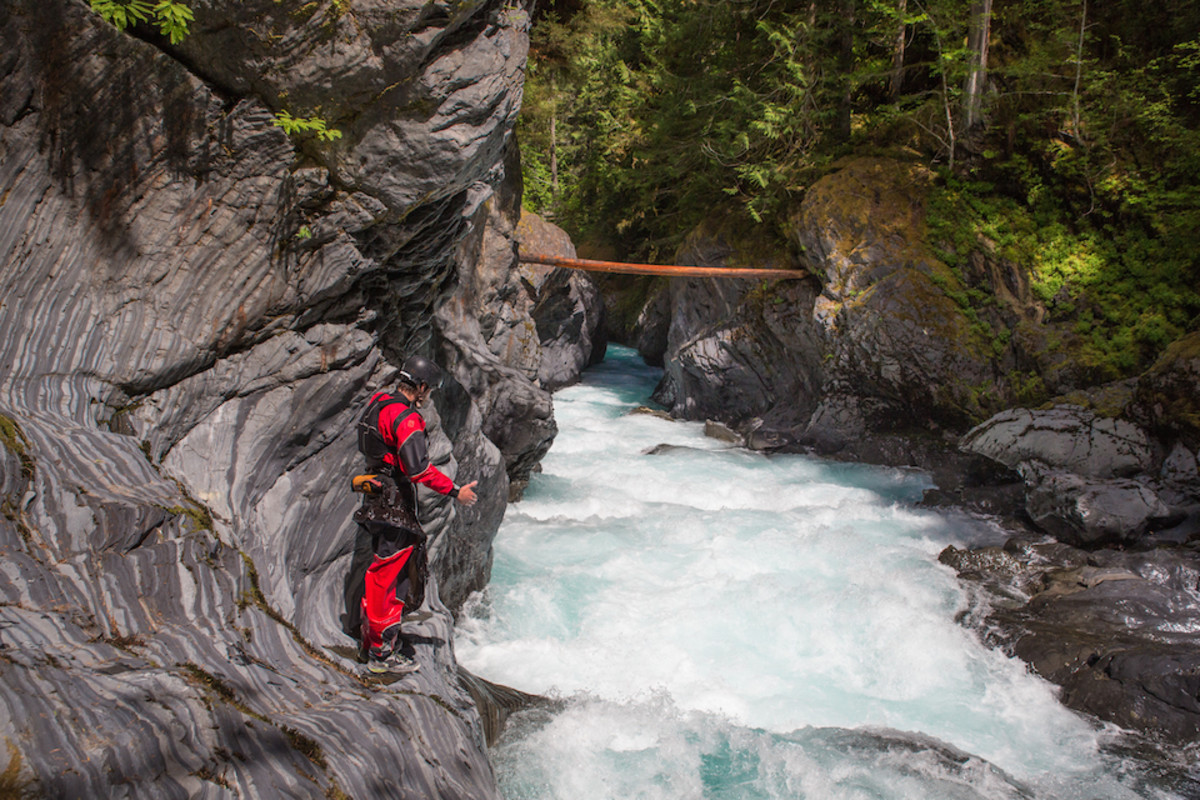 By Colin Kemp
Becoming a well-rounded paddler requires learning a mix of hard skills (such as bracing, throw rope practice, strokes) and soft skills (such as reading water). All too often, however, the soft skills get left behind in today's world of instant gratification. The stability and maneuverability of modern boats may have helped kayakers build hard skills, but the evolution of gear does not let you cheat the progression of the soft skills, which take time and practice.
Learning to read water is just like learning to speak a new language. Not only do you need to be able to say the words, but also you need to understand what the other person is saying to have a good conversation. If you make time to develop the three 'Ps' of reading water, you will continue to build your vocabulary and be a better boater for it.
Practice! You will never learn to read water if you don't stop, get out of your boat, and scout a rapid. Even if it is a rapid you've run dozens of times before but have never scouted, you may be amazed by what you find. Hone the soft skill of anticipating how various currents and river features will affect your boat as you paddle through them, and then practice the hard skills of actually executing the needed moves.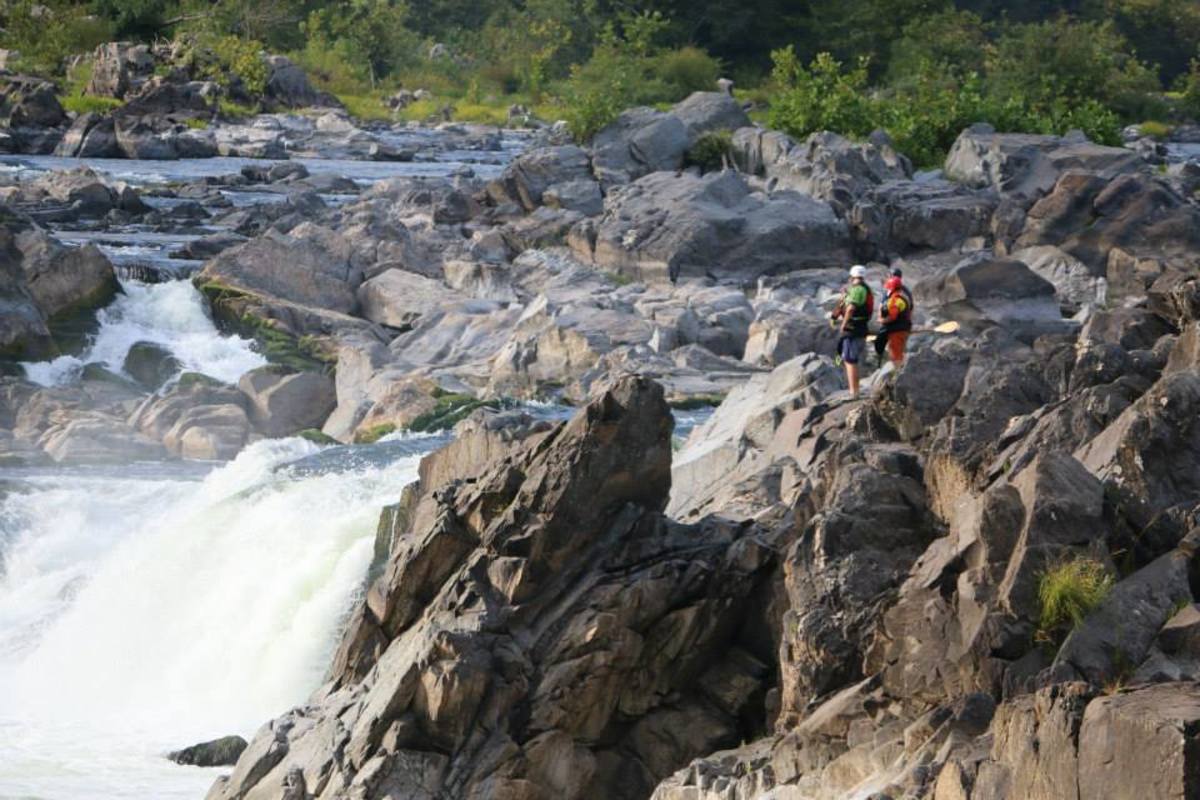 Second comes Perspective. The angle from which you view a rapid can drastically change what you see and how you plan your line. How often have you felt confident after scouting a rapid only to find it looks entirely different from the water?
When possible, scout the same rapid from a few different angles: look down onto the rapid from above, go below and look up at the runout, and scout the horizon line from upstream. Identify some unique rocks or features to serve as markers, and then orient yourself to those same spots as you scout from different vantage points. Some paddlers find it helpful to work backwards through the rapid by picking the place where they want to finish and then tracing their line all the way back to point where they're planning to drop in. Once the pieces are together, try visualizing the line from top to bottom, noting the marker rocks and moves you need to make along the way.
Perspective can also mean taking a totally new route through a familiar rapid as your skills progress. Try different lines and different levels. Have you ever seen a skilled visiting boater take a totally different line from the locals and make it look fun? New runs are always better to help broaden your vocabulary, but don't let your routine get stagnant on your home run either. Keep pushing yourself to improve by mixing it up.
Read and run boating is another great way to expand your vocabulary. Practice this in a rapid with low consequences and try to get a verbal description from a boater who knows the line. Then try to follow that description while reading water on the fly.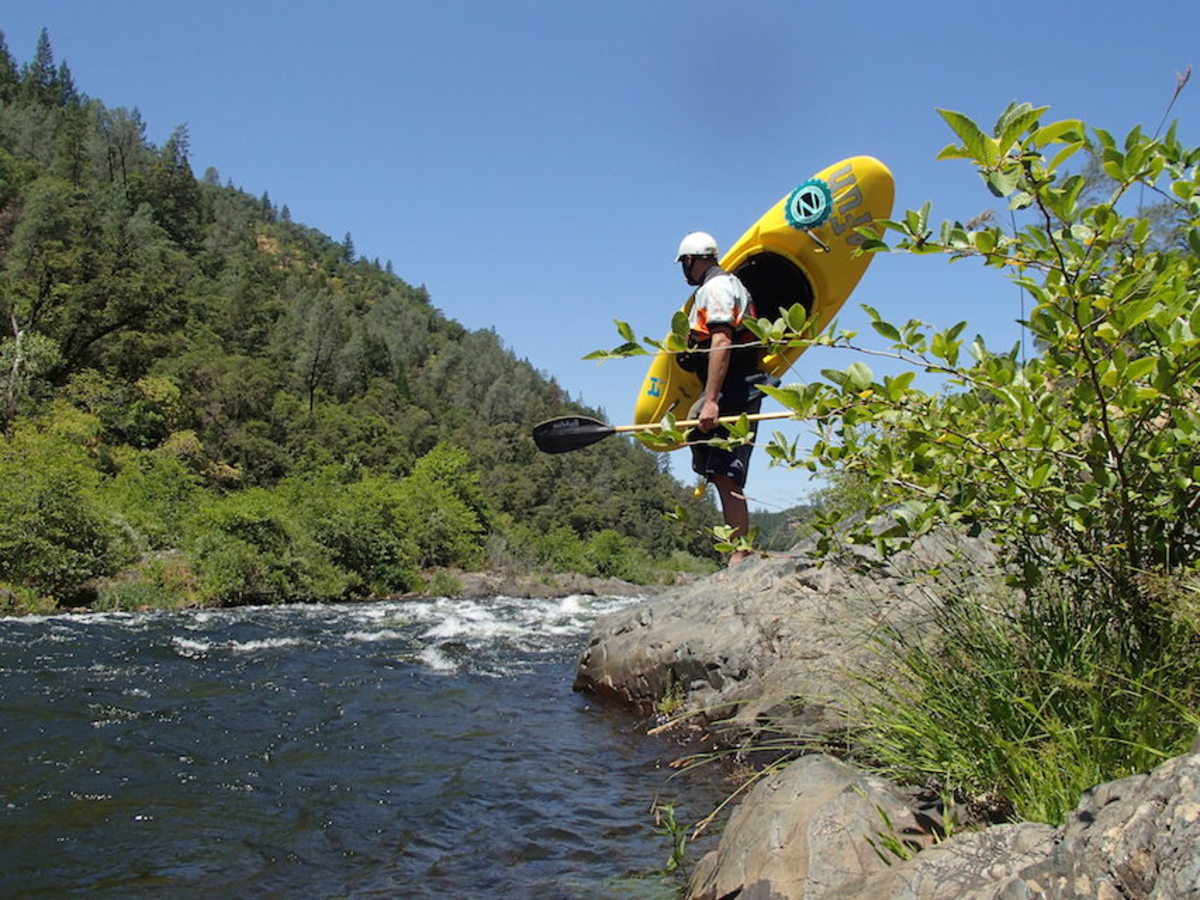 Perseverance is our final 'P'. Learning to read water requires patience and comes with a mix of successes and failures. The failures often have more to teach if you take an analytical step back and check if you carried your initial plan. If you stuck to the line you identified while scouting but still ran into problems, ask yourself how you might have misjudged the water. Get out there and start enjoying the process. There is always more to learn!
—Colin Kemp is a member of the Jackson Kayak team and their Special Projects Director.
More Tips of the Week
10 Tips for Dealing with Fear on the Water
The article was originally published on Canoe & Kayak
For access to exclusive gear videos, celebrity interviews, and more, subscribe on YouTube!