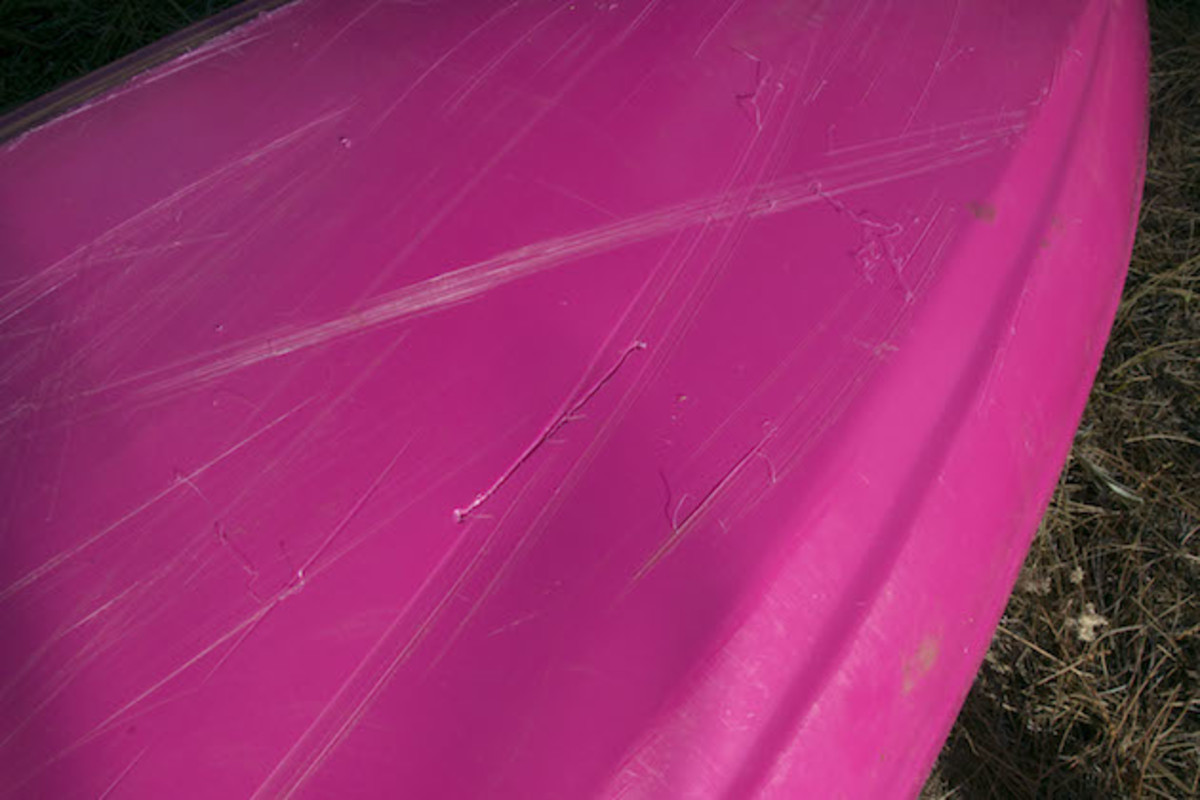 At 14 years old, Sage Donnelly has already made quite the name for herself in the paddling world. She regularly wins slalom races, competes in Class V creeking competitions (she took second at this year's GoPro Games Steep Creek Championships), and was recently added to the U.S. freestyle kayaking team. In 2014, she was given C&K's Female Paddler of the Year award, and she's in the running once again for 2015 [vote here]. Here are Donnelly's tips for repairing a boat on the river.
By Sage Donnelly
Despite being an avid river runner, play boater, and creeker, I've been lucky to never have a boat seriously break. That being said, I also always believe in being prepared for surprises, so I recently researched the common ways a boat can break and asked several professional kayakers to weigh in on quickest, easiest options for fixing your boat in the field.
After all, a cracked hull or busted backband may not matter at your local play spot, but if you are in the middle of a multi-day trip or deep in a canyon, these tips can be a lifesaver.
Problem: Large dent in boat
Solution: Hot water and a rock or stick to knock the dent out
I actually had this problem recently when I hit a large rock on a creek and totally punched in the nose of my boat. I took the bulk head out of my kayak and held the boat up vertically. I then poured boiling water into the bow and let it soften for a few minutes before dumping the water and pushing the dent out with my foot. You can also use a smooth rock inside the boat to help with the pushing, or a large stick if you can't reach inside the boat. The dent came out easily, and the boat was good to go!
Problem: Crack in your boat
Solution: Bituthene and/or duct tape
I asked the experts on this one. Diane Gaydos said, "The first thing to do is take a knife, and using the tip, make a round hole on each end of the crack. This will help prevent the crack from spreading. Then, place a strip of bituthene (a rubberized adhesive material used in roofing) both on the inside and outside of the crack."
Having a few sheets of bituthene in your repair kit is a good idea, but duck tape can work if it's all you've got. Before getting back on the water, heat the duct tape in direct sunlight or wave a lighter over your patch.
Expedition kayaker Darin McQuoid had another suggestion, "I use zip ties for really big cracks. Put a few holes on each side of the break and zip tie it closed. These cracks are pretty rare but do happen. That and gorilla tape is all I use; the double wide stuff is fantastic as long as you can get the boat dry and warm."
Problem: Broken backband
Solution: Extra cord or duct tape
Clay Wright had this to say: "For Jackson boats, just tie a knot in the backband rope and move the rope to where the knot won't interfere with the cleats or the backband itself. For non-Jackson boats, a cam strap will come in handy. Just tie it off to the seat and replace the broken section." Darin McQuoid said zip ties can also be used to repair a backband.
More Tips
Another smart suggestion from Diane Gaydos was to carry a small repair kit with dental floss and a needle in the dental floss box to repair sprayskirts, dry tops, etc. as well as a spare drain plug just in case someone loses one. Hilde Schweitzer also said that mini cell foam can make a great drain plug if necessary.
I hope these temporary solutions to common problems help you out in a pinch someday! I know I am going to be better prepared from now on when I hit the water. Good luck and see you on the river.
Below photos show a more in-depth repair process using a strip of plastic, stove and heated piece of metal. Courtesy of Crystal Gustin.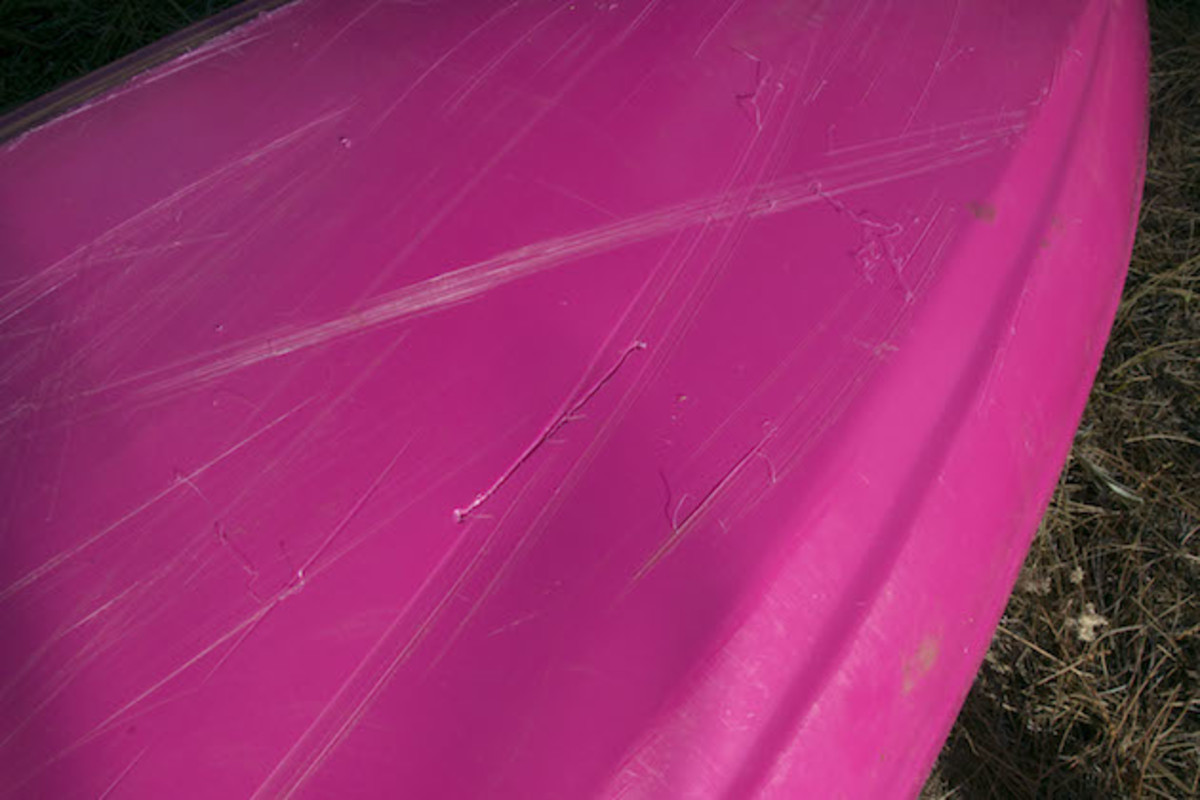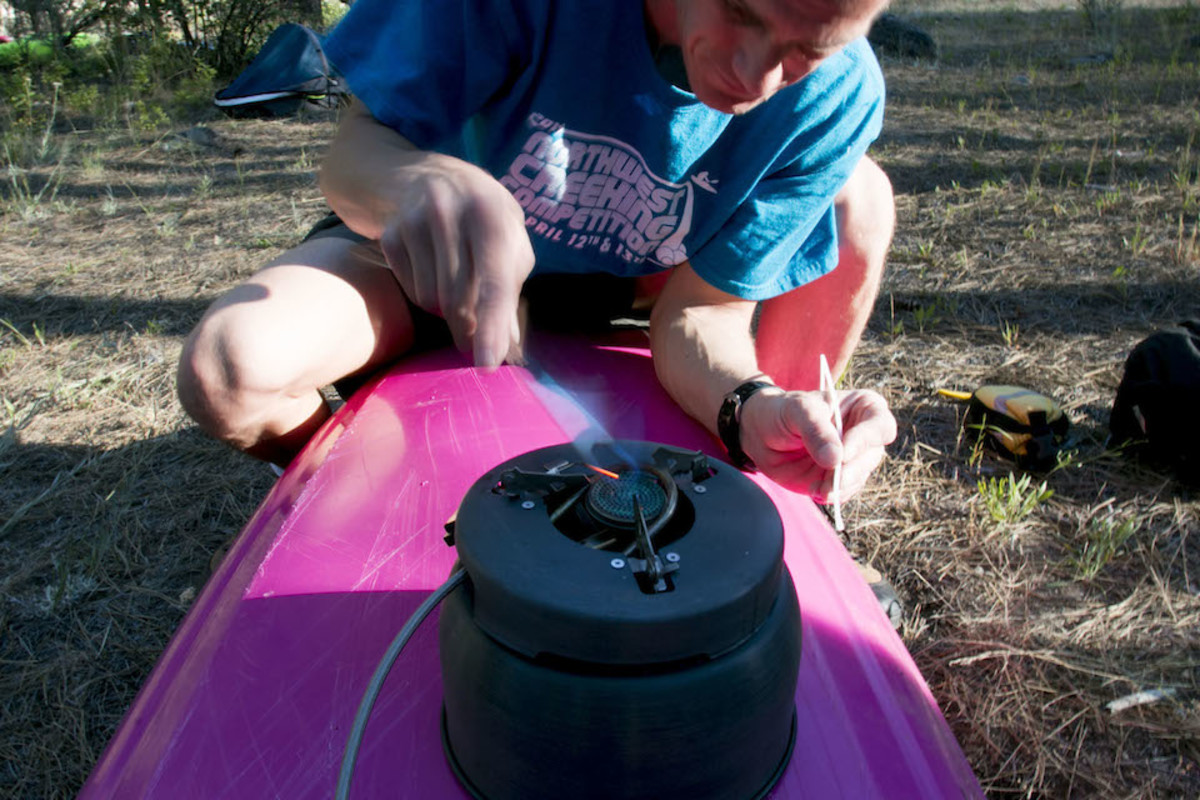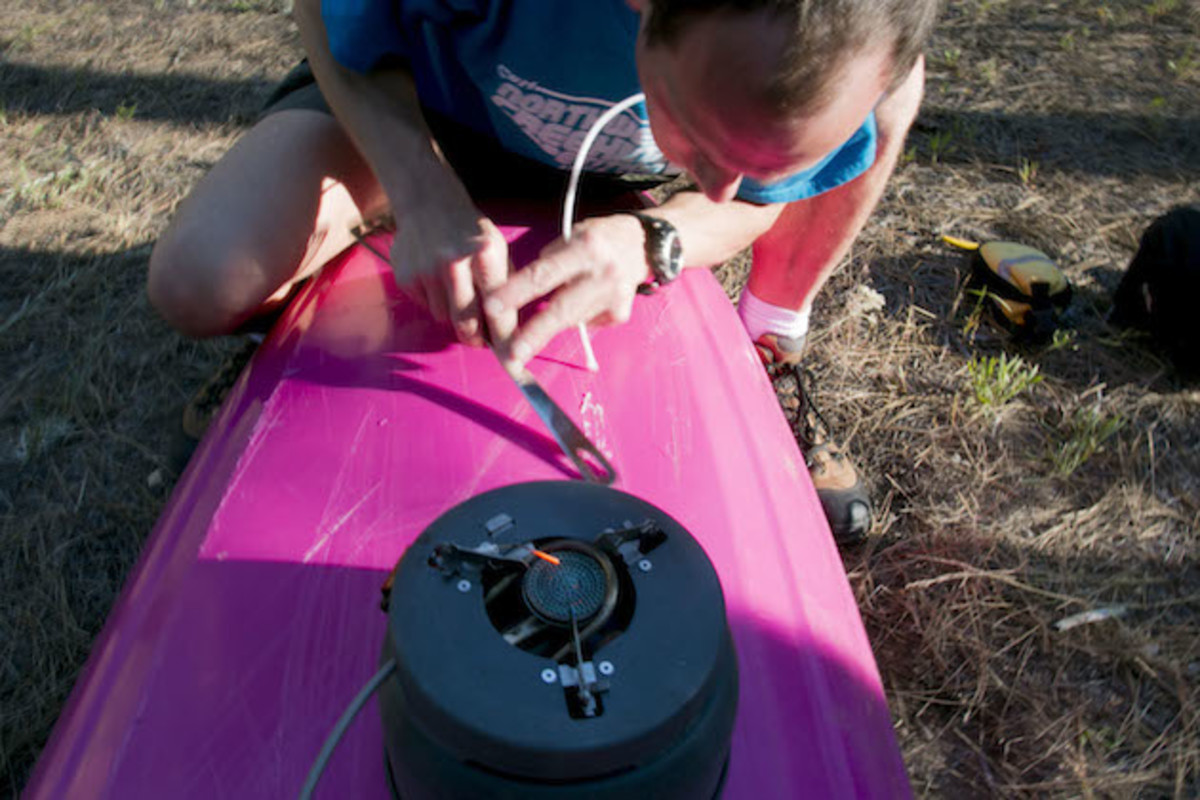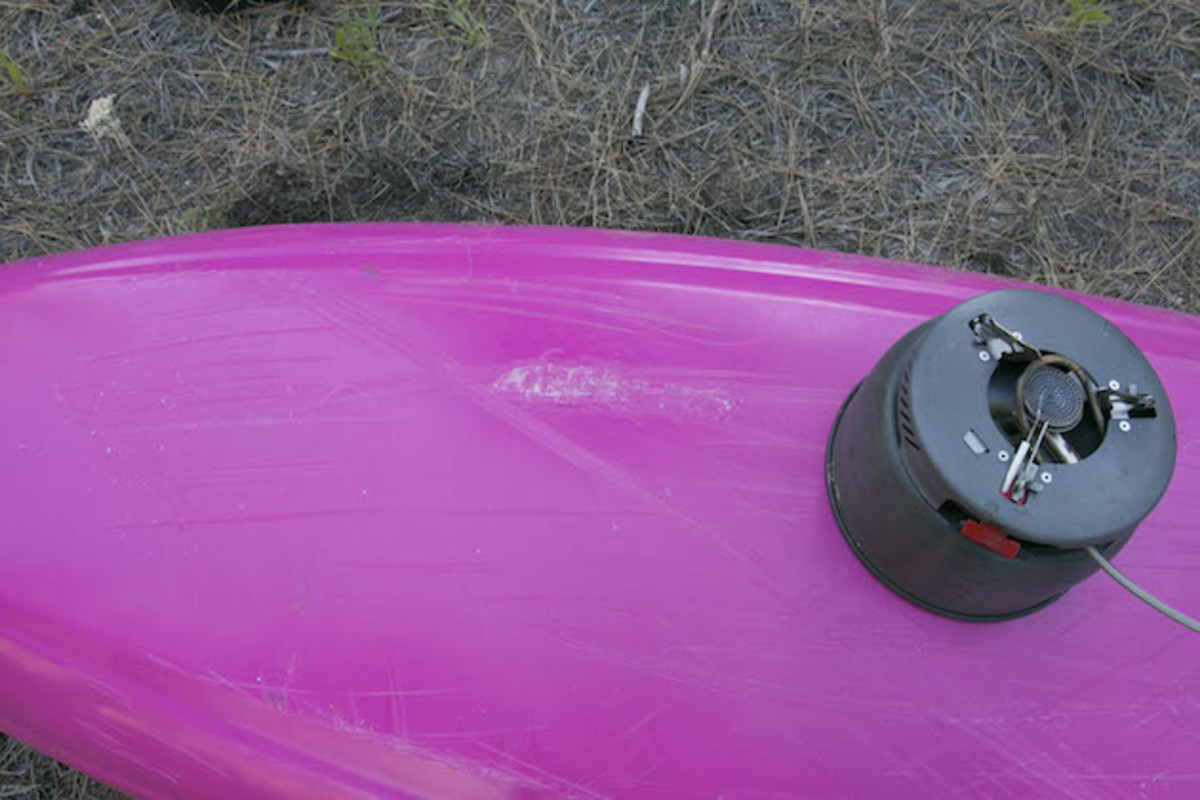 More Tips of the Week
10 Tips for Dealing with Fear on the Water
The article was originally published on Canoe & Kayak
For access to exclusive gear videos, celebrity interviews, and more, subscribe on YouTube!