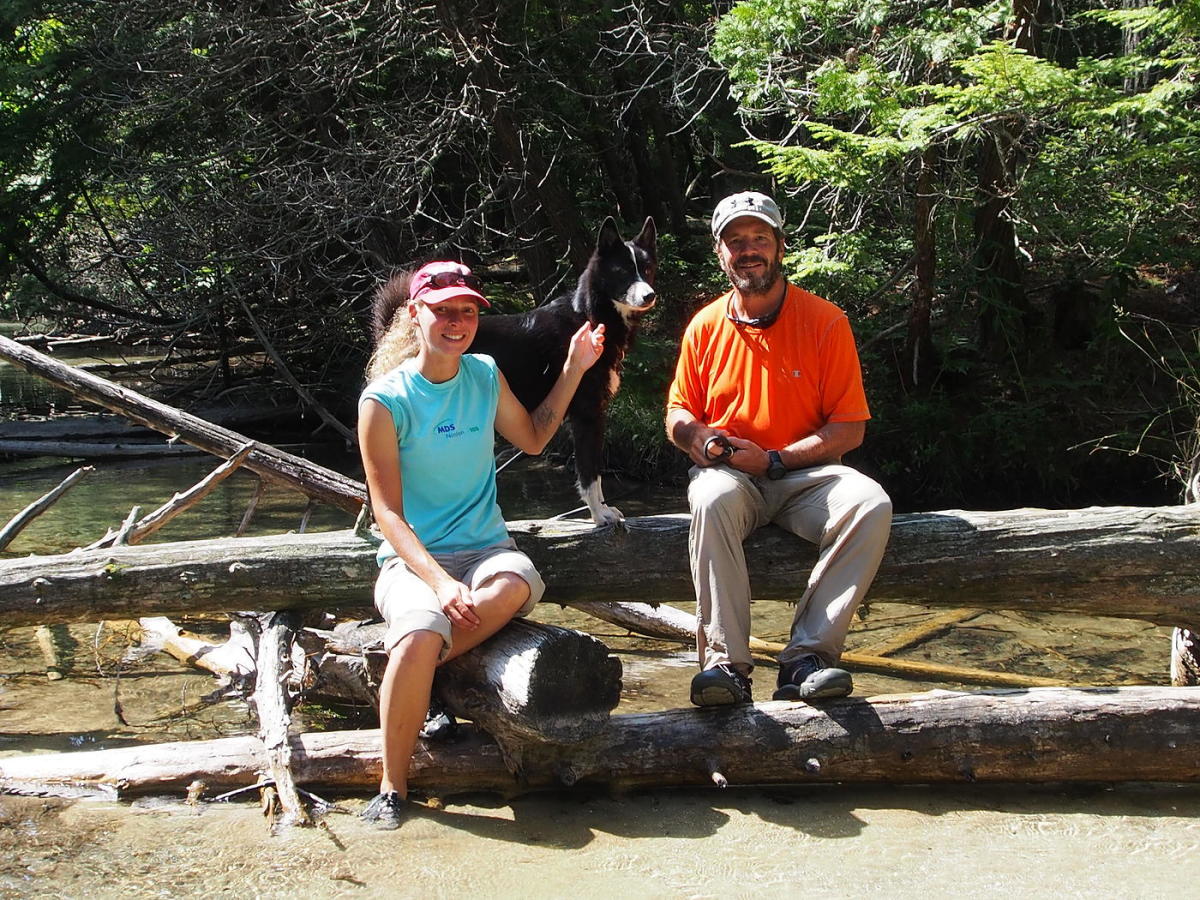 Photos courtesy of Wild Raven Adventure
Imagine the freedom of selling all your possessions, ditching your car, offloading your pricey condo, and focusing on what matters: Living and breathing and paddling a canoe. That's what Quebec-based adventurers Pierre Pepin and Jennifer Gosselin did, embarking on an 8,080-mile journey as part of an ambitious 2.5-year adventure plan they call the NorAm Odyssey. On Aug. 31, the couple (and their dog, Jasmine) paddled into Ottawa, wrapping up the first leg of their journey, a 15-month circuit of eastern North America known amongst boaters as the "Great Loop." They've returned to the "real world" temporarily for the winter, before hitting the water again next spring.
We caught up with the Wild Raven team to learn about how they've turned dreams into reality.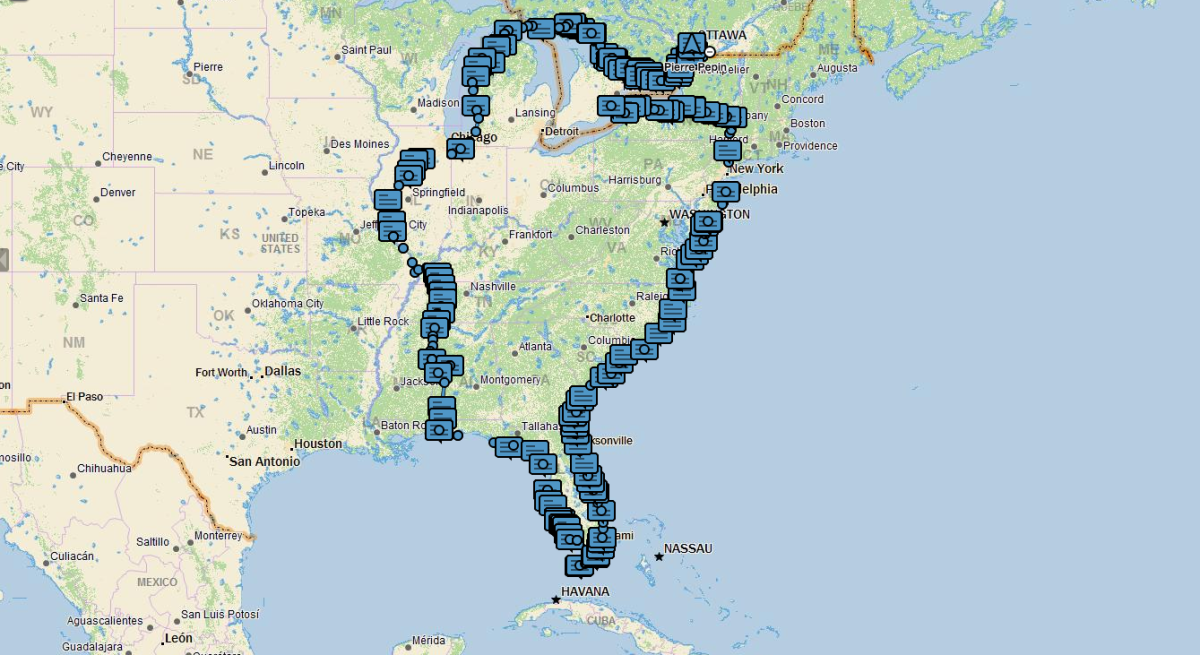 CanoeKayak.com: Where did you get the idea to paddle the "Great Loop"?
Jennifer Gosselin and Pierre Pepin: The idea of paddling the Great Loop in a canoe came when we were doing research for the itinerary of our first loop of the NorAm Odyssey trip. At first, we didn't know much about it, but as soon as we start looking for a connection between river, lake and waterways, the Great Loop journey seems a good idea. Plus, it uses the same rivers and lakes we wanted to paddle, like the Mississippi and Illinois rivers. About 150 to 200 boats (aka "loopers") do the Great Loop each year.
We met a lot of very nice people—some of whom became real good friends. Since we were going the same way, we were able to meet up many times. At some point, we were going at the same pace as them. Challenges included finding places to camp in Georgia and South Carolina, where the shoreline is mostly marshland. We had to be creative and rely on friends; we slept on boats and at marinas.
Did you really sell everything before embarking on this trip?
We sold all we had except personal items such as pictures, books, and winter gear. Everything else was sold (car, tools, furniture, etc.). When we left, our condo was empty and about to be sold.
It was a no brainer for us to sell everything when we decided to do so. It was our way of financing our trip and also a good way to leave without any constraints. It meant peace of mind and was a very liberating process. It felt great to know that all we had left fit in the canoe. It was all we needed.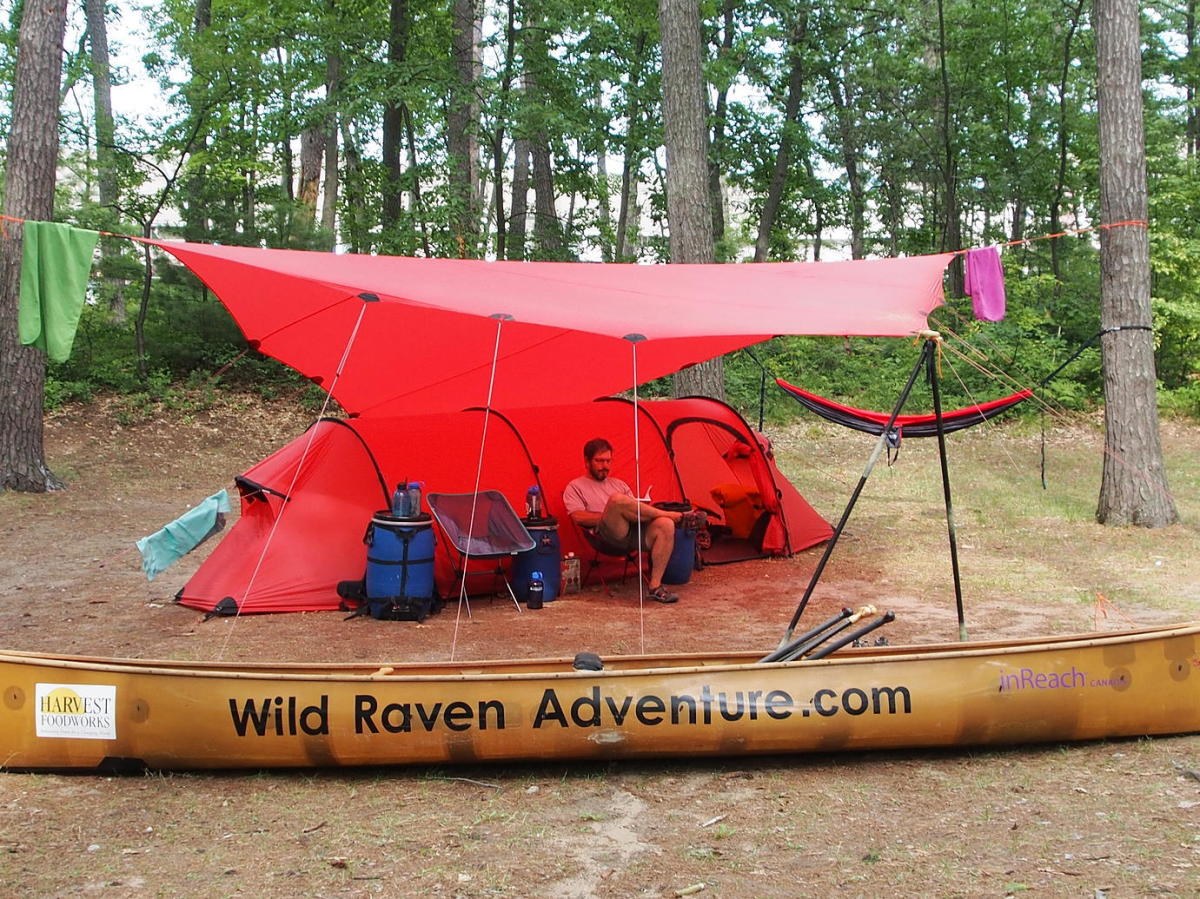 Of the stuff you kept and used on the trip, what's your favorite?
Three items stand out:
Our Hilleberg Keron 3 GT tent is still going strong after 15 months of use. The tent goes up easy and quick. The huge front vestibule made it very comfortable even when it was pouring rain or windy like crazy. It withstood a tropical storm, two flash floods, and sand- and hailstorms.
Our Sea Clipper canoe (manufactured by Clipper Canoes) is amazing. At 18.5 feet long, it is roomy without compromising the speed and versatility. Plus, Clipper's customer service is outstanding. We had to replace our old canoe in Alabama. It was from another company, skin-coat Kevlar, and after three years had become too brittle to use anymore. We had problem getting a new canoe from the old company. Clipper Canoes came along and offered to help, and they were unbelievable. They took care of everything and made a new canoe just for us. The management and staff are outstanding.
Finally, our DeLorme InReach device allowed us to share our location every day and to send and receive messages. It is a two-way satellite communication system—easy to use and works everywhere. Plus, it has SOS functionality (which we never had to use).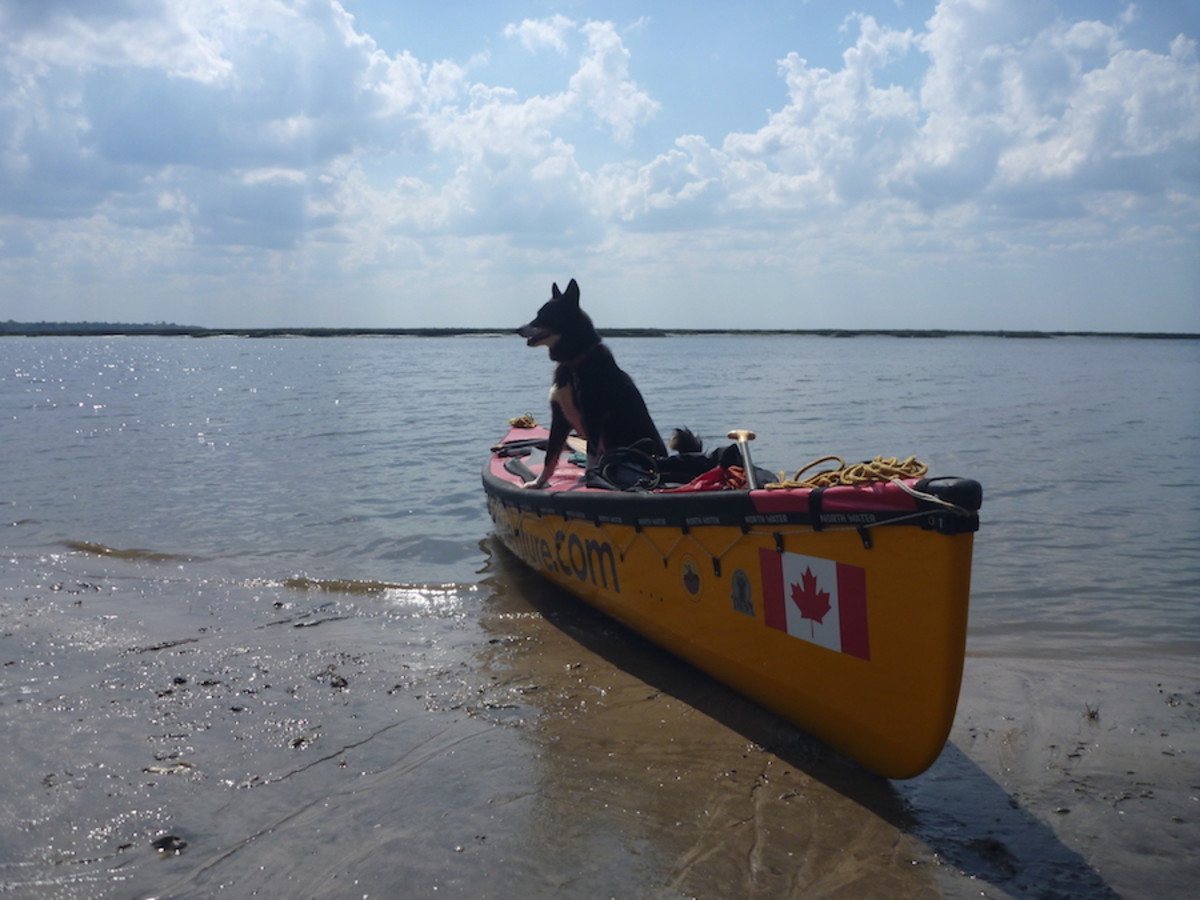 What was it like to do the trip with Jasmine the dog?
Jasmine has been a very good team member. She enjoys being outside and she has been eager to jump in the canoe every morning. She is a good guardian and a good companion as well, and a real door-opener in meeting new friends. She also woke us up when a threat was around the camp. She won her place in the canoe quite a few times—like when she chased off wild boars in Georgia and scared away a cougar on Drummond Island in Lake Huron.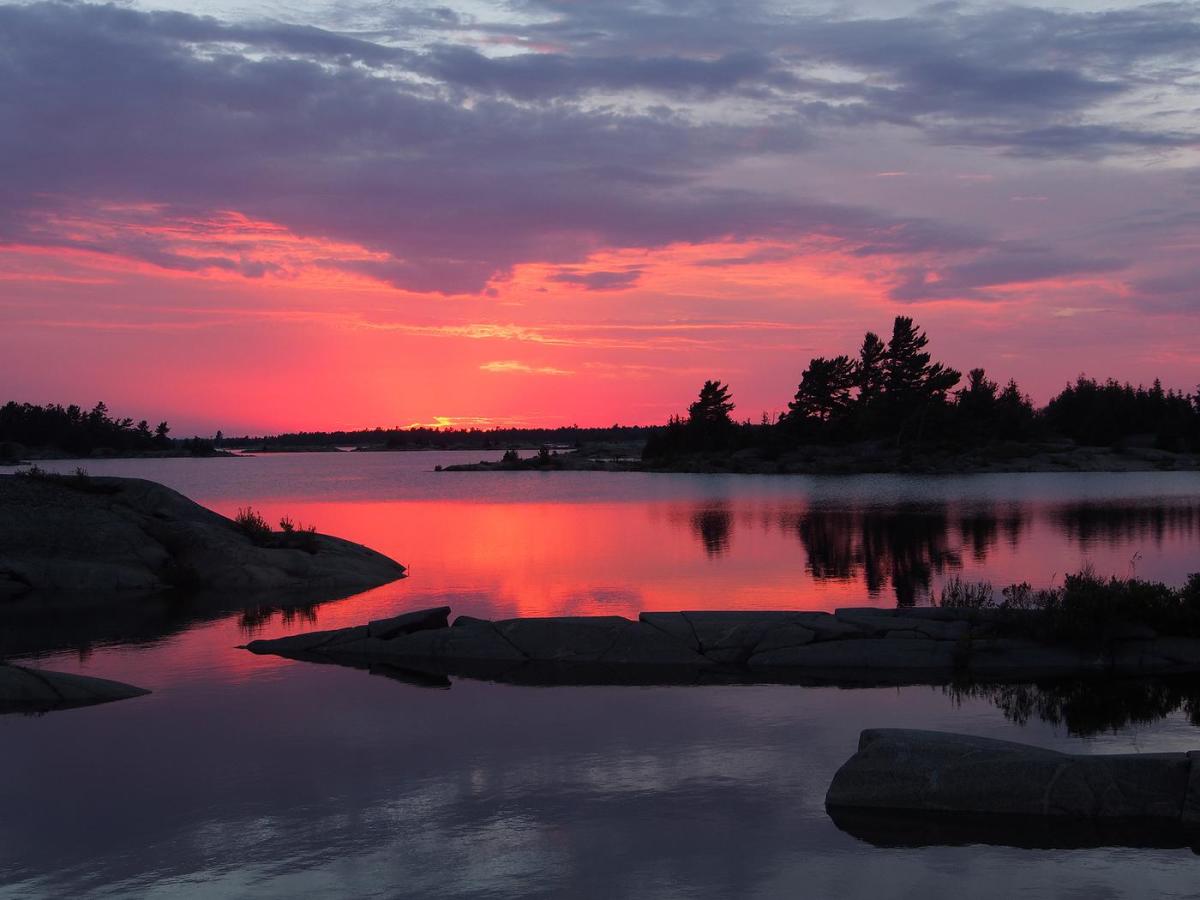 What did it feel like to paddle into Ottawa and finish the loop?
We had mixed feelings when we arrived in Ottawa after 15 months of paddling. We were happy and proud of what we had accomplished and sad at the same time. We were not ready to end the trip and go back to "real life." We realize we have experienced something unique—discovering nature, wildlife, history and culture. We shared precious moments with people we met. It's the people who made the trip so special and fantastic. At first, we were saying that we were doing a canoe expedition. It did not take long for us to readjust and say that it is a human experience trip. We have experienced so much kindness and generosity. It was unbelievable. Some days, it was overwhelming.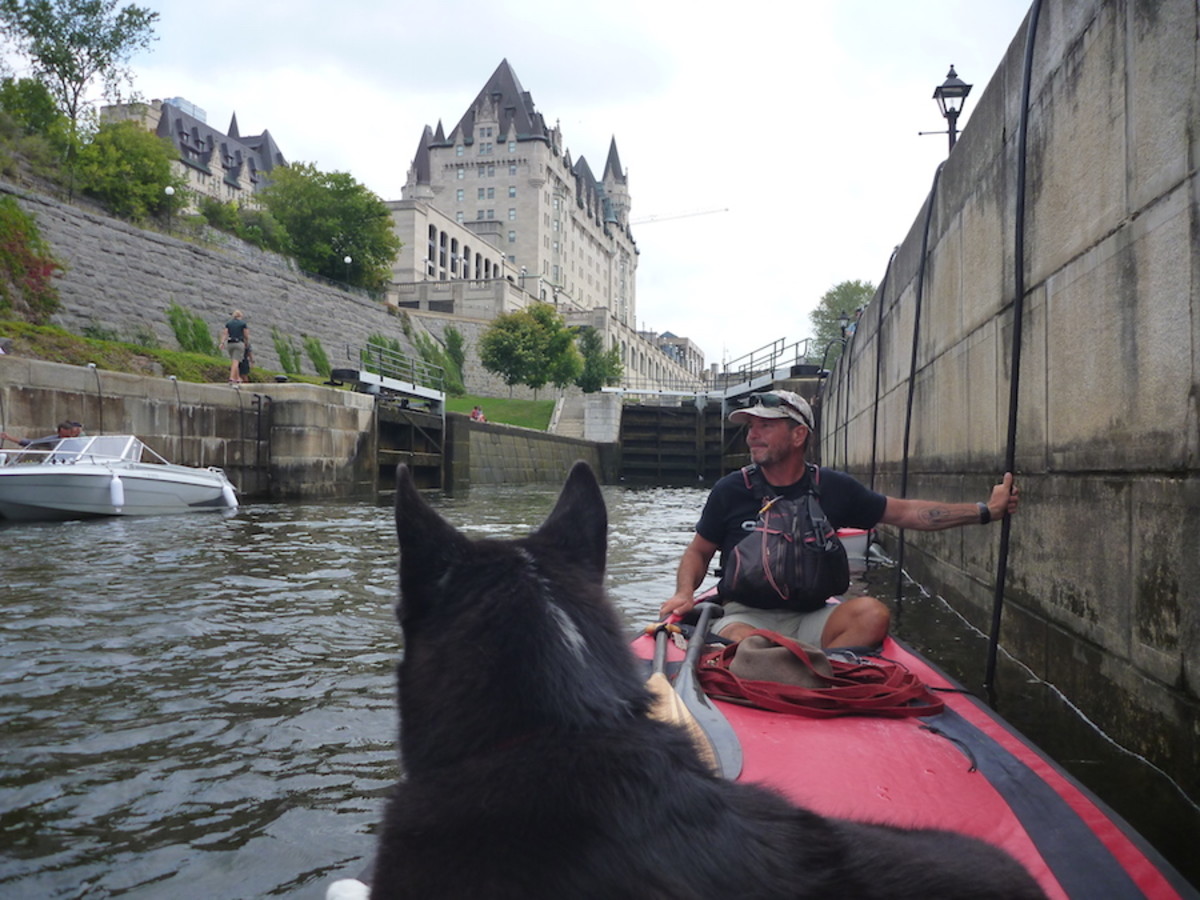 What's next?
We are planning our next loop. We will cross Canada by canoe back and forth using different rivers each time. We will leave early spring 2016 and complete our second NorAm Odyssey loop in 2017. We are also currently looking for sponsors.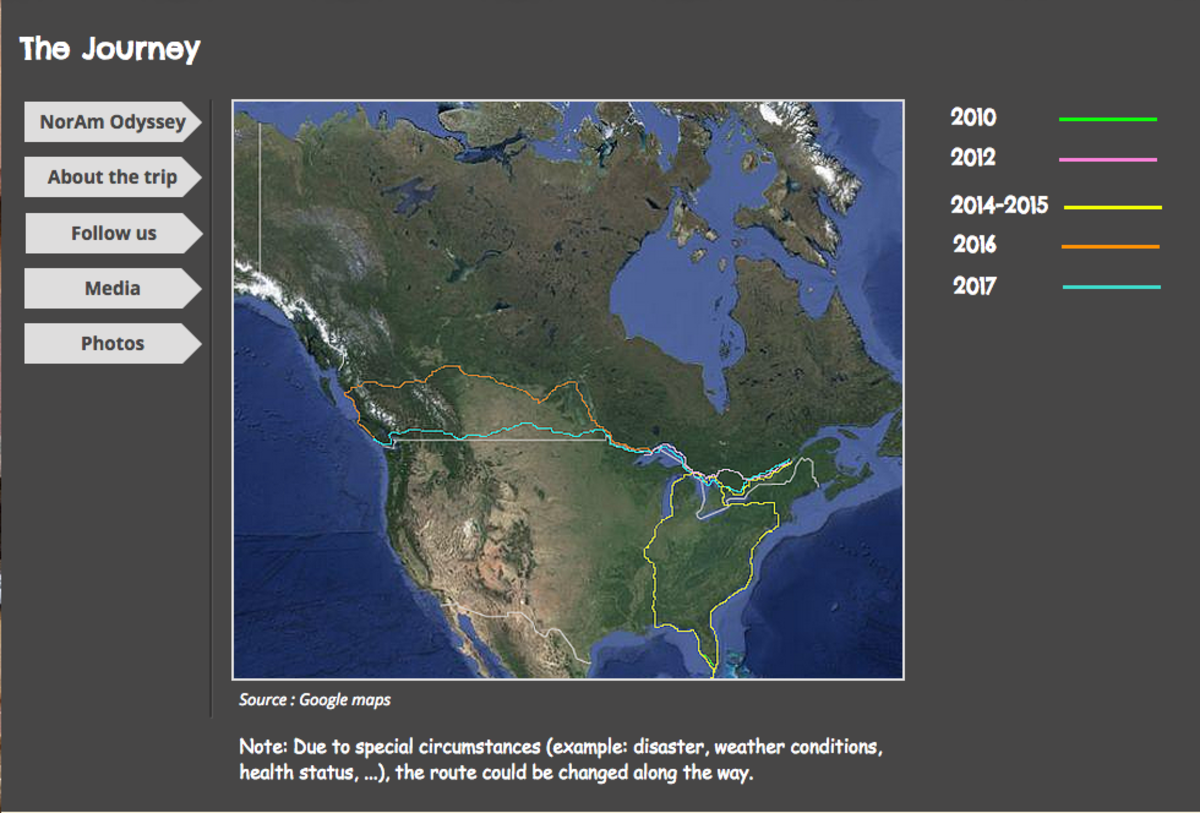 — Follow Wild Raven Adventures on Facebook
— Watch the following interview with Gosselin and Pepin on CBC News Network


— Read another nomadic paddling tale with sea kayaker Glenn Charles. And check out more paddling odysseys from the Great Loop with covert canoeist Bill Nedderman as well as sit-on-top Ohio paddler Josh Tart.

The article was originally published on Canoe & Kayak
For access to exclusive gear videos, celebrity interviews, and more, subscribe on YouTube!