Soon it will be late summer and the bears will be out forging for whatever they can to get their weight on for the upcoming winter. In Banff, Canada, it is also when the Shepherdia (a.k.a. buffalo berries; one of bears' favorite foods) are ripe. Which means, the bears will be out doing their thing in some of the same areas that people most like to recreate. This can be problematic, and more often than not, it's the bears who end up suffering the most.
Last year, a six-year-old female grizzly bear (Bear 148) was relocated within her home range, and then translocated out of the Bow Valley because of her unfortunate interactions with humans. Shortly after her second, long-distance move, she wandered into British Columbia and was shot – grizzly bear hunting is not illegal in B.C.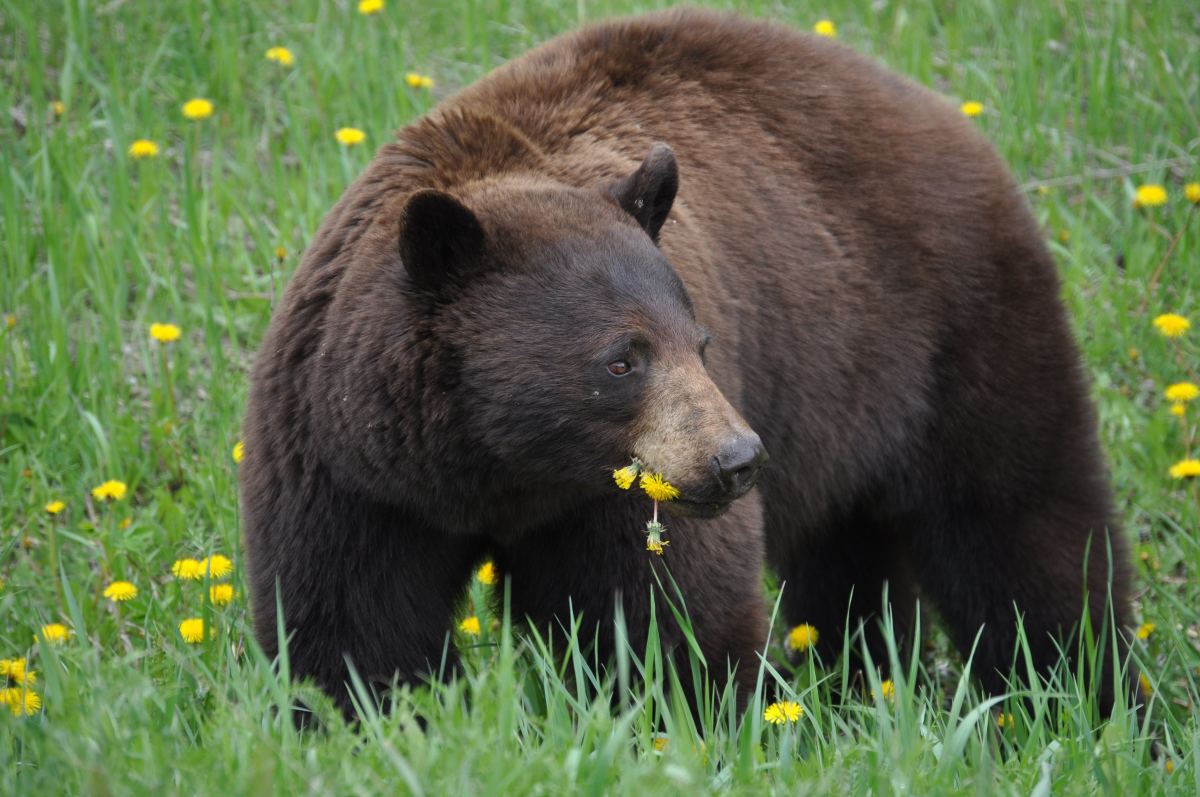 Yet enjoying nature among the bears is possible, and being a responsible human is the right thing to do. Due to 148's death, the community worked together to come up with a comprehensive report on Wildlife and Human Coexistence. Although the report was made for the Bow Valley, it contains information that is pertinent for any area where humans and wildlife coexist.
We sat down with Bill Hunt, Resource Conservation Manager for Banff National Park to get tips on how to be "bear aware" in bear habitat.
Know Before You Go
"It is your responsibility as a user of the wilderness," Hunt tells ASN. "Get to know your seasonal hazards and plan your recreation around that."
Parks will have online bulletins for area closures due to wildlife activity, such as this site for the Banff area. Just like fire bans and avalanche activity, these reports are seasonal and knowing the hazards will save you time and trouble. An example is something like where the bears will be most likely be eating. In early spring they are often lower down where the vegetation is snow-free.
A Fed Bear Is a Dead Bear
"Bears live by their nose and their bellies," says Hunt. "Most often, what they are thinking about, all the time is 'where can I get a meal, and where did I get one this time last year.' Anything that they get a food reward from, they will seek it out again and again."
Knowing bears' natural eating patterns helps Hunt and his team plan proactive closures that allow the bears to get food without human contact. That predictability is good. The other, human-fed kind is not.
"If a bear gets into garbage or gets a food reward from a tent, or finds out that someone leaves their garbage out every Sunday night, they will remember that pattern and come back, even years later," Hunt tells ASN. "We need to ensure that we don't give them any improper food signals."
Recently a group of campers at Lake Minnewanka were doing almost everything right with their food – like keeping it secure and cooking well away from their tent in the designated area – however, they left a glass of wine out. A bear smelled that wine and trampled their tent. Now that bear has a potential food association with tents. That is a risk for everyone, especially the bear who could possibly be terminated for more interactions. Bears must not associate people with food rewards.
Bears need to eat all summer in order to get enough calories to survive the winter – Especially for pregnant bears. They experience delayed implantation, which in short, means they need to have their weight up in order for the embryo to begin to grow and eventually give birth. If they do not have enough fat stored, they will naturally abort while still in the den.
Use Safety Precautions
"When you are out on the trails, make a lot of noise," says Hunt. "We don't recommend bear bells, we recommend yodeling or 'hoot- hooting.' Make it loud, make it travel far enough that a bear can hear you.
"There is lots of camera data showing humans and bears literally minutes apart on trails; if a bear can hear you coming, they will most often get out of the way. But if you surprise a bear, that is when a surprise encounter occurs – you and the bear are then inclined to react poorly."
It is also suggested to make your sounds twice each time you do them – when you don't have good sight-lines or every so often. The first sound will get the bear's attention and the second will let them you what (and where) you are. Be especially careful around rivers, creeks and waterfalls where the sight-lines aren't great and making noise can be drowned out by the water.
"Carry bear spray," Hunt receommends. "We know it works. Each person in your group should carry their own can."
The reason for this is that during an encounter people will often end up using a whole can. Also since most encounters are surprises, not everyone will be able to deploy their bear spray fast enough, which leads to the next tip.
"Having your bear spray on the back of your pack or in your pack will not help you," Hunt urges. "It needs to be on the shoulder strap of your pack or at your waist so you can grab it quickly."
Running packs like these from Mammut  and Arc-teryx aren't made specifically for bear spray, but work great. There are some ready-made bear spray holsters/belts such as this one from Scat that are very handy.
"Keep your dog on a leash or consider keeping your dogs at home; especially in early spring or peak berry season (July and August) when bears are in the valley bottoms," Hunt tells ASN.
This may seem like a total bummer, but dogs (even on leash) can often antagonize bears. It really goes back to their ancestors, wolves and coyotes don't get along with bears in the wild. When a bear sees you with a dog, they often focus on the dog. Dogs in turn will likely be protective and want to chase the bears. But most likely in this instance, the bear will turn around and chase back.
Lastly Hunt tells us to "seek out alternative recreational opportunities during berry season. The Bow Valley is home to more Olympic athletes than anywhere else in Canada, by no means do we not want folks to recreate in the mountains, but make better choices."
To us that sounds like a good excuse to take the pups paddleboarding.
For access to exclusive gear videos, celebrity interviews, and more, subscribe on YouTube!