You can't escape the foiling madness. The pros are doing it, the seasoned vets are doing it, the groms are doing it. Why haven't you tried it yet? Time? Money? Well, we can help solve for at least one of those.
The easiest and cheapest way to try out foiling for the first time is to convert one of your old SUP's into a foil board. Here's how to do it.
Pick your board
A normal short SUP should do the trick, say 8'6″. Most foilers recommend going as short as you can while still being able to stand on the thing.
(Maybe) Cut off the tail
In the video above, Evan chops his 8'6″ to 7″. That worked just fine for him but make sure your board has the appropriate width. The area of the foil will also make it more stable. We recommend cutting it off and letting the people who install your Tuttle Box (see below) glass it.
Get a Tuttle Box
Tuttle Boxes are a tried and true fin box for windsurf and kitesurf boards, both of which put high loads on the box. Order one online.
Take it to a professional
This could certainly be done yourself but unless you have extensive experience with glassing we wouldn't recommend it. Figure out where you want to place your Tuttle Box before you go in (watch the video directly above and read more here.
Make sure your bolts fit
The bolts that come with your foil might not be long enough to reach through the Tuttle Box. If that's the case, go to the hardware store and get some longer stainless steel replacements.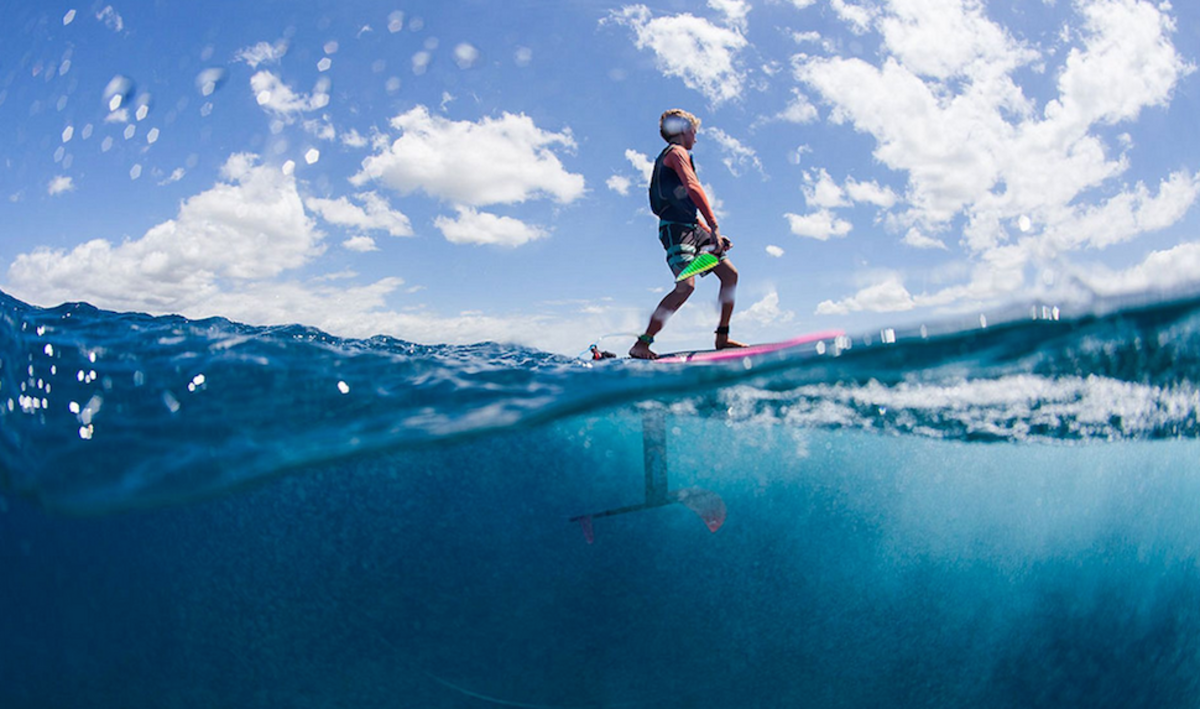 Replace the traction pad
You'll have to remove part of your pad (if you use one) to install the box. The glassers will then cover that up with new fiberglass or other weave. Cover it up with new traction pad or, better yet, put a stomp pad on there so you can feel where your foot should be when you're flying (you want  your back foot right over it).
Go fly
That's it! Pull out your new foil, attach it to your box and go get addicted to the next best thing!
MORE
The article was originally published on Standup Paddling
For access to exclusive gear videos, celebrity interviews, and more, subscribe on YouTube!