Life transition – whether it's losing a job, the death of a loved one, or an injury that has you sitting out race season – can lead to a loss of self and purpose. It's been exemplified for decades by soldiers returning from war, but while its prevalence within the military is often talked about, 7.7 million Americans are affected by PSTD, and many of those are actually athletes, including former all-pro NFL linebacker Keith Mitchell.
After suffering a career-ending injury making a routine tackle during Jacksonville Jaguars practice in 2003, Mitchell experienced a six-month paralysis. He lost the use of his body, but during his time in the hospital, Mitchell felt he also lost his grip. "We hold on to these things: the athletic abilities, the accolades, because we have invested our lives and our identities into them," he says. "But I realized very quickly that our bodies naturally deteriorate and depreciate. We end up asking ourselves, 'Why don't I do it like I used to do it?', and we have this constant judgment that goes on: 'Am I inadequate? What's wrong with me?' The most important thing is to realize that we have to go through a transition as life transitions."
RELATED: The 8 Best Yoga Poses for Men
The football player found peace with his unexpected situation when one of his doctors recommended a rehabilitation program that utilized meditation and yoga. Because of the injuries to his spine, and his limitations, the rehab began with conscious breathing, which allowed the abdomen to promote blood- and oxygen-flow to heal the body. Eventually his spine healed, but he had no plans to return to the league. 
"First and foremost, you have to recognize the self. I am Keith. Football is what I did. And there is so much more that I can do," he explains. "We invest so much of our life into these things, and we tell ourselves, 'This is all I've got. This is who I am. I don't know anything else.' We come into this midlife crisis because who we think we are or what we are dies away." And midlife is when Mitchell suggests that we can learn from our youth. "As a child, you know you are great. You believe that you are great and that you can do anything and you are worthy. When do we lose that?"
Since his recovery, Mitchell has dedicated himself to teaching yoga and helping fellow athletes, as well as veterans and trauma survivors, to heal with the same mind-body rehabilitation approach that worked for him. As the son of a veteran, Mitchell was able to clearly discern the similarities between soldiers and athletes whose pro days are done.
"Neurological disorders, such as Parkinson's disease, dementia, and PTSD due to traumatic brain injury, and other chemical and biological hazards are major issues affecting football players as well as returning Iraq and Afghanistan veterans," he says. Similar to the 20 percent of Iraqi war veterans afflicted by PTSD, according to the Veteran's Association, studies from Northeastern University's Sport in Society research suggest that about 20 percent of athletes need "considerable psychological adjustment" after they leave a sport.
Dr. Chris Carter, director of behavioral medicine at Spaulding Rehabilitation Hospital, correlated the situation by comparing athletics' team emphasis and sport dedication to the military's intense, mission-oriented work and camaraderie. Those who suffer from PTSD often experience depression, substance abuse, or other anxiety disorders, and the numbers of those committing suicide after retirement have risen in recent years.
Former NFL star Junior Seau's 2012 suicide stunned an entire city and drew attention to the hurt that follows ex-athletes into retirement. Seau's death came in the wake of former Chicago Bears player Dave Duerson, who shot himself in the chest in 2011. Duerson's family filed a lawsuit against the NFL after his death, claiming that the league didn't do enough to prevent or treat concussions that severely damaged his brain. Former Atlanta Falcons safety Ray Easterling, who had joined in a concussion-related lawsuit against the league, died at age 62, his wife saying that he suffered from depression and dementia after years of hard hits.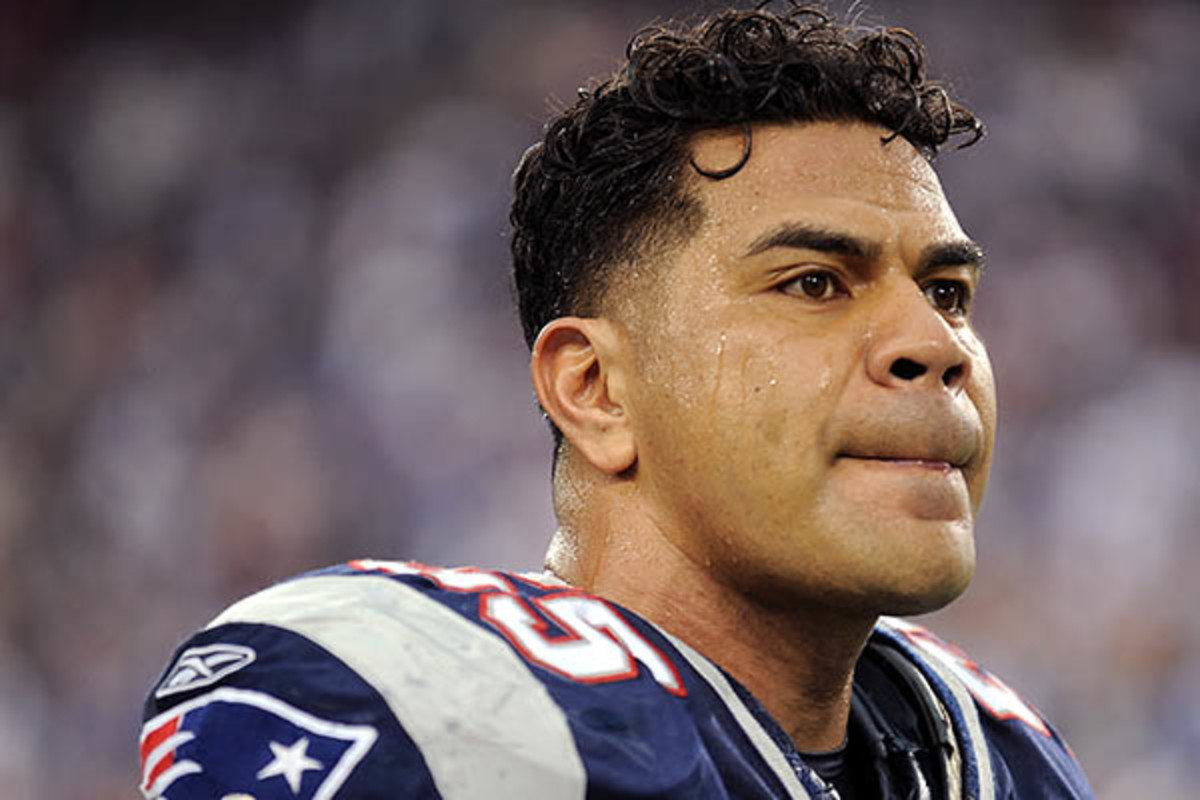 Dozens of deceased former NFL players, including Junior Seau, have experienced physical and mental breakdowns after retiring from the NFL. (MCT / Getty Images)
The International Olympic Committee published an Athletic Identity and Sport Transition guide to supply ex-athletes with more accessible resources to address the difficulty of self-identifying after their last competition. The guide acknowledges that athletes with a strong and exclusive athletic identity experience greater dif­ficulties in adjusting to life after sport, need more time to adjust emotionally and socially to the identity change; and, are more at risk of using ineffective coping strategies for identity change.
Now many doctors are utilizing the relationship between yoga and its tradition of emphasizing the mind connecting with the body as a way to not only manage stress, but also build the power to self-actualize alongside the strength of the body. Research from the Integrative Restoration Institute studied how yoga as an adjunctive (additional) therapy could reduce the physical, emotional, and mental suffering of PTSD survivors. Participants of the study reported that the yoga made a difference. 
Mitchell has seen it happen, thanks to his Light It Up Foundation, which implements holistic wellness practices such as yoga, a whole foods diet, conscious breathing, and meditation to supplement traditional medicine. Paired with the University of Rochester School of Medicine, Mitchell and his team are currently planning to open a 12,000-square-foot treatment facility in Dallas, where everyone from former teammates to ex-soldiers can seek care.
After helping one former teammate to recovery, Mitchell knew it was possible to turn the Light It Up foundation into more than just a charity program. "One of my college teammates got into trouble with a drug charge and had to leave his family and go away to prison. This is a guy who had won a Super Bowl ring and had been caught up in a certain lifestyle since his rough childhood. When he stopped identifying himself as a football player he was able to address his addiction, and how the environment with his father's alcohol addiction affected him. He said, 'Man, you seem so happy and peaceful. I want some of that.' This is a 6-foot-6, 330-pound guy who had always been taught not to show emotion."
When explaining how to become more mindful, Mitchell knows how to put it in simple terms with an analogy we can all understand: When you start with identifying yourself, it's like getting a gym membership. The intention is there. But to get to the gym you need to get in the car, you need to fill up your water bottle, you need to buy training shoes, you need to bring an extra set of clothes. You have to prepare and take the steps necessary to get you to the gym and to get your workout in. That's also how your mind begins to work. You have to prepare yourself for the reward of the workout by taking care of your body, listening to positive music, eating well, and surrounding yourself with good people.
"You have to set a path," Mitchell says. "The athletic mind responds to a playbook. It is good at sticking to the plan and sticking to a formula. It takes you to your purpose. And when people live out their purpose, they find alignment with themselves and life."
For access to exclusive gear videos, celebrity interviews, and more, subscribe on YouTube!