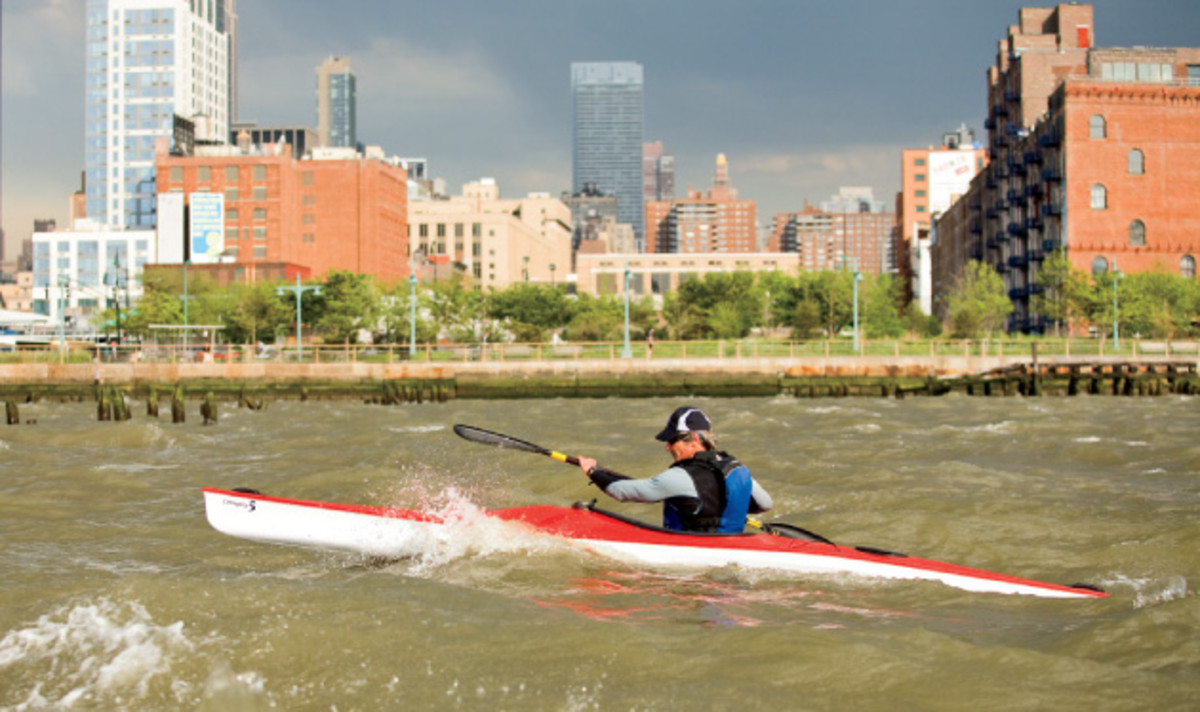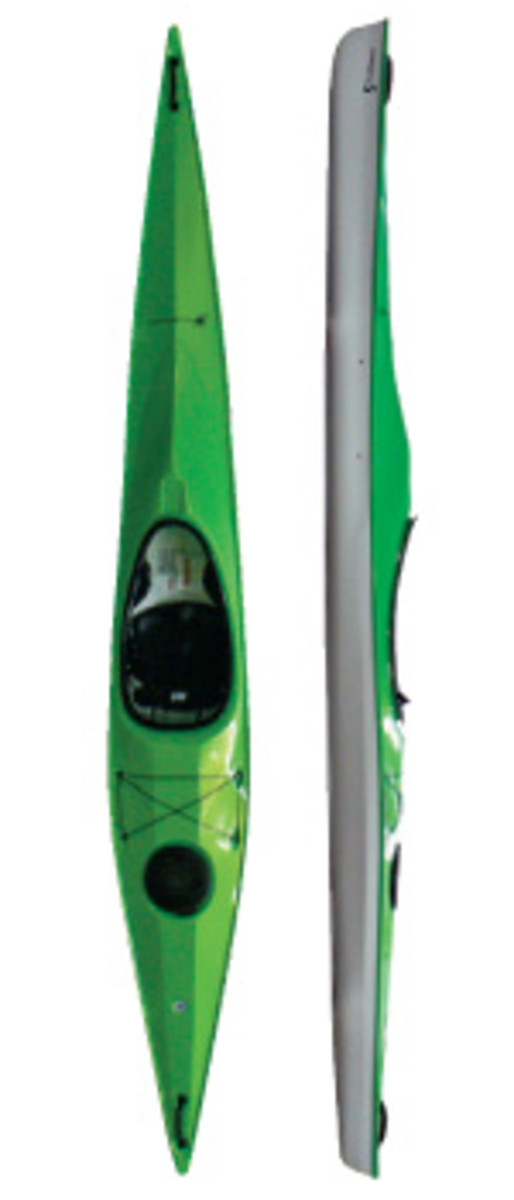 HURRICANE CATEGORY 5
($1,399 in fiberglass, hurricaneaquasports.com)
L: 15'3″; W: 23″; D: 13″; 45 lbs.
The Hurricane Category 5 is billed as a performance kayak for training, racing and day-tripping on lakes. So when our testers first eyed this short, sleek, shiny red boat, we wondered why the North Carolina-based builders named a lightweight, rudderless craft meant for "quiet lakes" after a storm capable of tossing a well-fed cow over a barn. But soon after Stiller launched into the frothy river, the name made more sense. "I was surprised how at home it felt in the waves," he said. Stiller, who claims to have sat in more boats than a retired gondolier, liked the high deck: "It allows you to paddle in an ergonomically efficient position," he said – and the "lip" on the deck, which deflects water when the bow starts to purl. The Cat 5 is quick, especially for a boat that's only 15 feet, 3 inches long. But, as Stiller pointed out, even though it has an integrated keel line that aids in tracking, steering this rudderless Swedeform hull, especially in a crosswind, requires an advanced skill set. "It's analogous to driving a stick shift versus an automatic," he said. "It turns like a sports car; meaning you have to work it a little." Make that an affordable sports car with a small back hatch and bungee cords on the rear deck. For someone used to paddling a downriver kayak, or for paddlers who train on lakes, this light, rigid boat rewards effort with speed.

The article was originally published on Canoe & Kayak
For access to exclusive gear videos, celebrity interviews, and more, subscribe on YouTube!